13 Times Dua Lipa and Anwar Hadid Proved They're One Heck of a Stylish Couple
Dua Lipa and Anwar Hadid are one good-looking and talented couple, but they also have style for days. The singer and her boyfriend have both been wowing us with their outfits since they started dating in 2019 (I'm still not over Dua's multiple custom Versace looks during the Grammys.) Whether they're stepping out in Malibu to grab some dinner in their date-night looks or walking the red carpet in designer duds, the duo knows what's up when it comes to fashion.
Dua, who works with stylist Lorenzo Posocco, is often a fan of wearing bold and bright colors. Anwar, on the other hand, loves a more laidback, grunge look, but he isn't afraid to switch things up with gender-neutral pieces like a necklace from Marc Jacobs. One thing is for sure: the couple are total pros at creating nostalgic looks with a modern-day flair to them. It's honestly hard not to love all of their outfits. Ahead, we're breaking down 13 times Dua and Anwar proved they were one heck of a stylish couple.
We love that the couple isn't afraid of wearing bold prints. Plus, check out their awesome chunky shoes.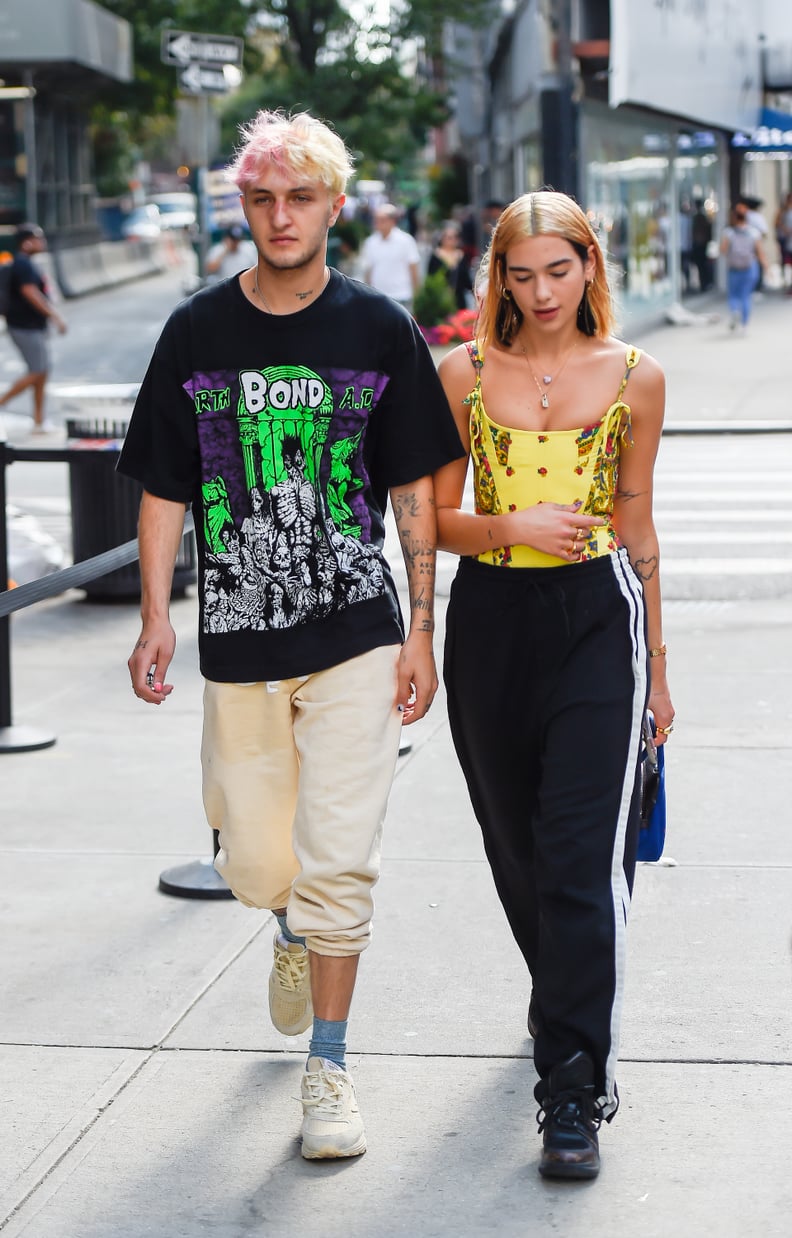 Talk about summer chic! We love Anwar's graphic tee paired next to Dua's bandana-print top.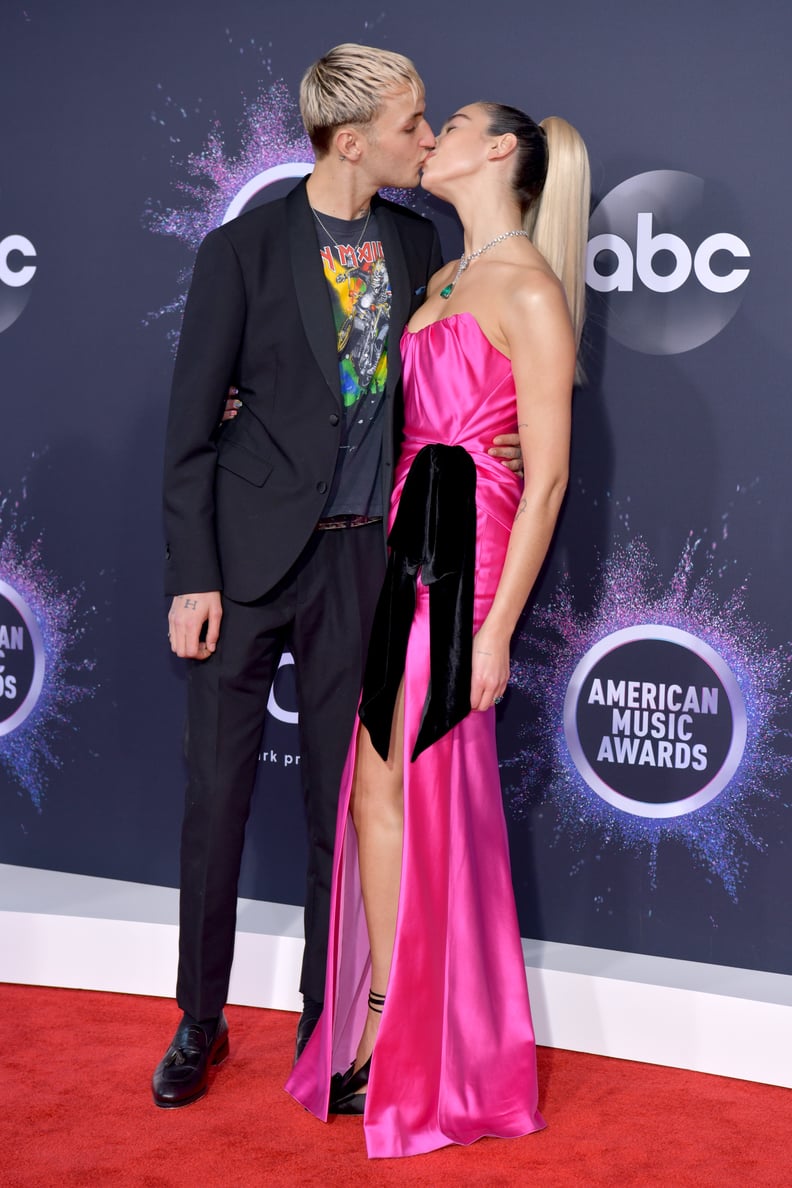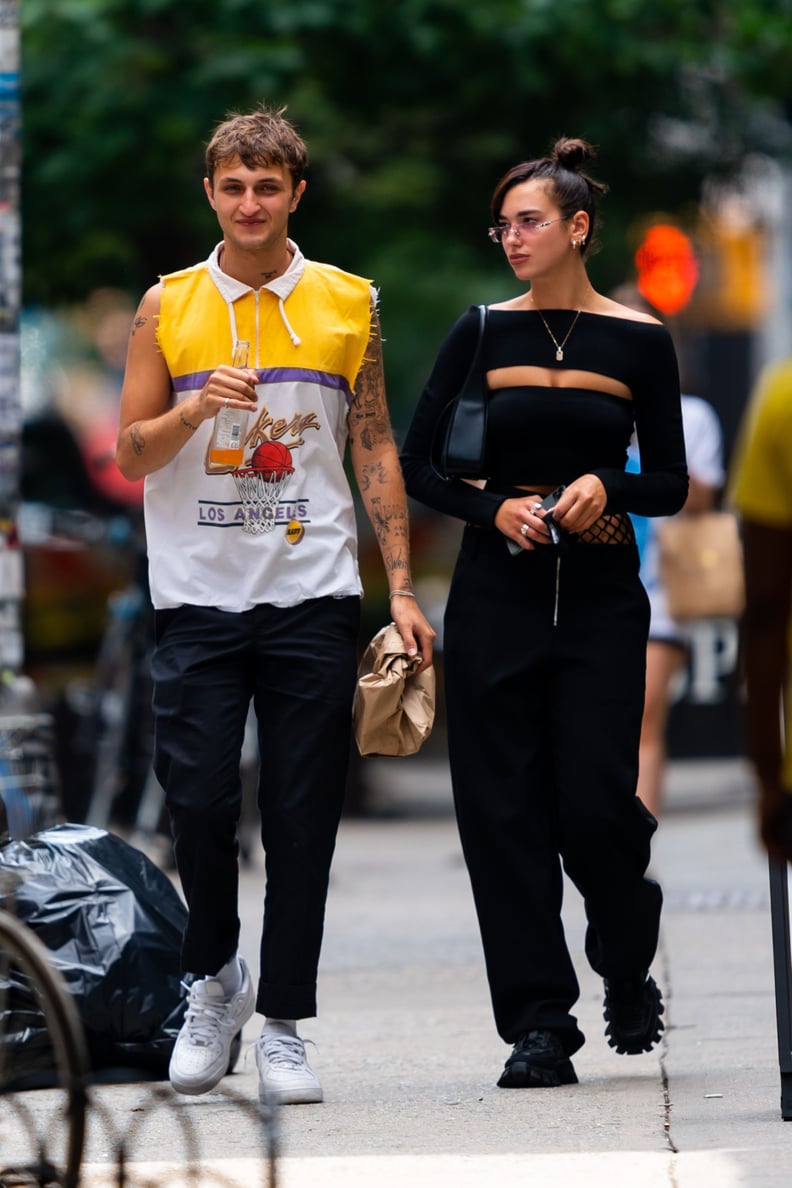 Their casual style always has a touch of nostalgia whether it's Anwar's ripped sleeves or Dua's tiny sunglasses.
They both also love to amp up the rock and roll factor with their graphic tees and leather pants.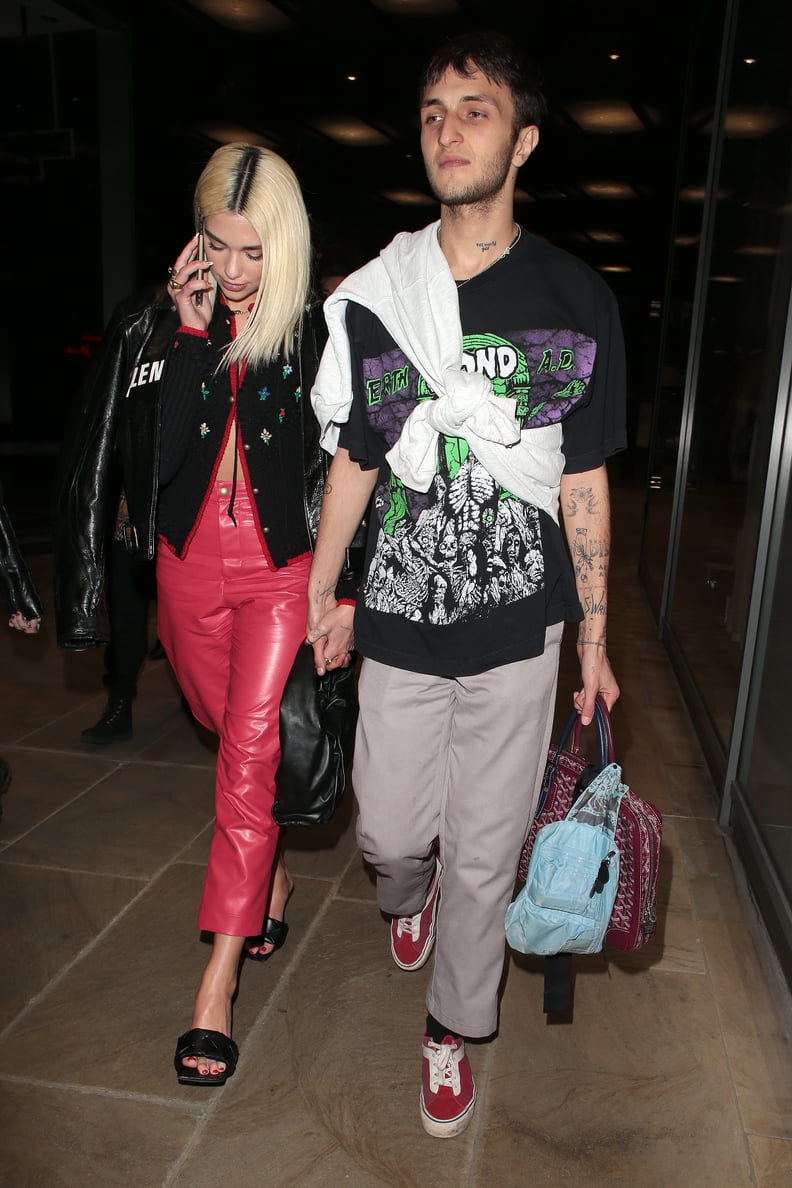 Look at these color-coordinated outfits! We love how they're always so in sync even on the red carpet.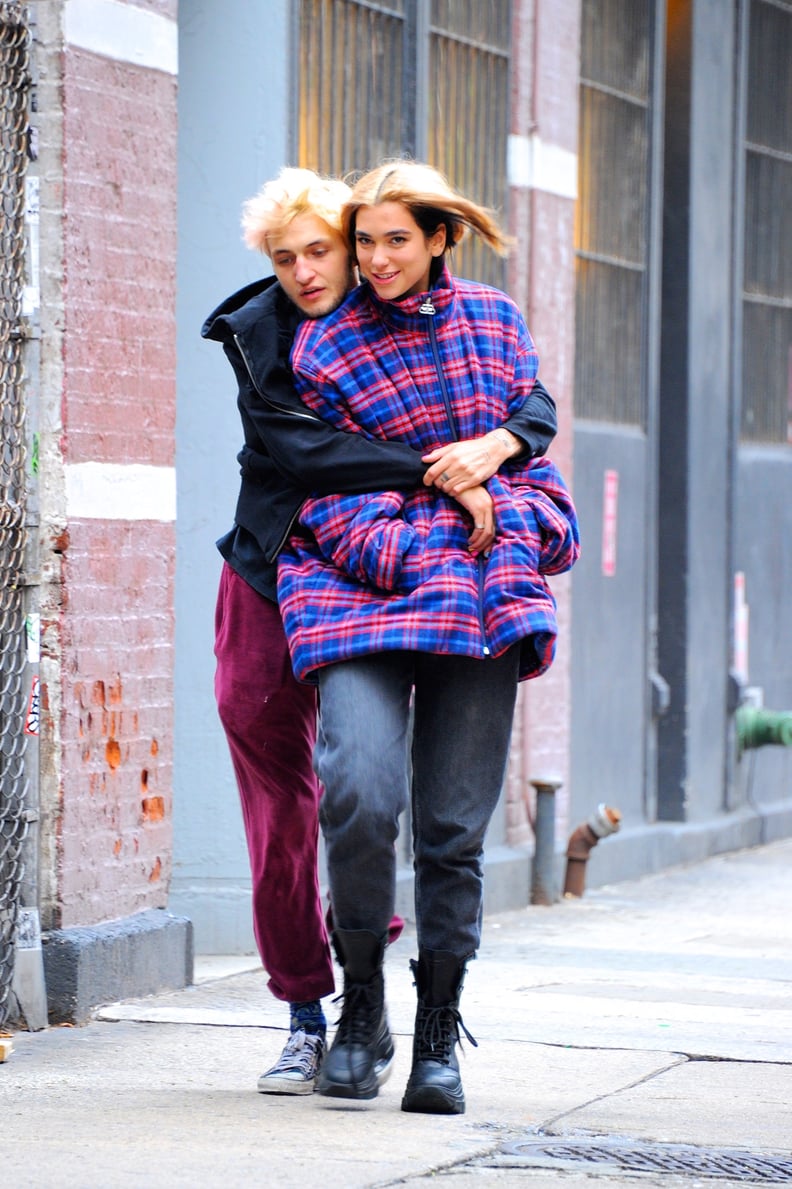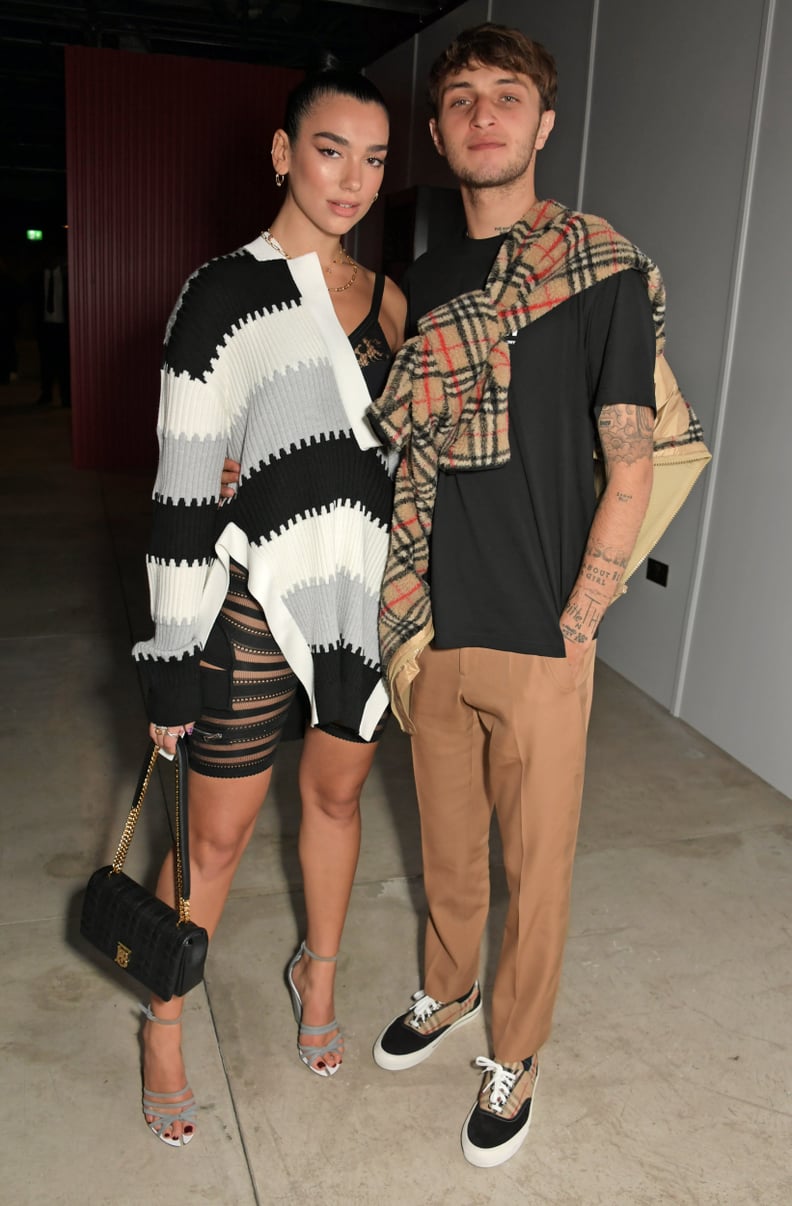 We love how Anwar decided to tie his sweater around one shoulder while Dua decided to slip hers on over a bodysuit.