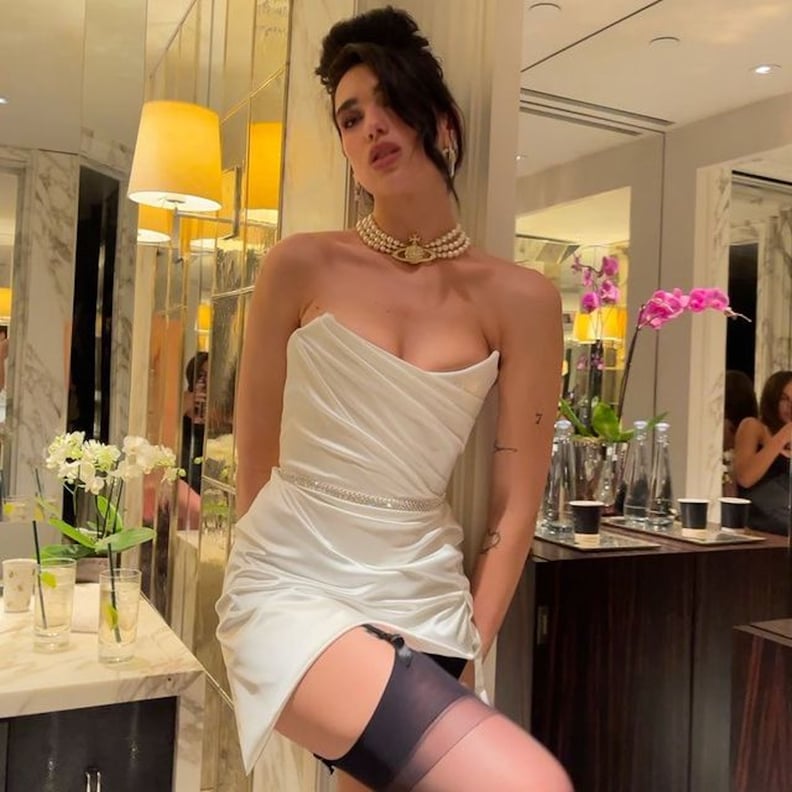 As POPSUGAR editors, we independently select and write about stuff we love and think you'll like too. If you buy a product we have recommended, we may receive affiliate commission, which in turn supports our work.
Dua Lipa wore Vivienne Westwood head-to-toe for the 2021 BRIT Awards, the outfit sourced by her stylist Lorenzo Posocco. But eagle-eyed fans and TikTok users honed in on her Three Row Pearl Bas Relief Choker, which the star continued to wear following the award show, taking it from the red carpet to her London hotel room, where she paired it with a white strapless satin minidress, garter tights, and platforms.
The signature Vivienne Westwood jewelry with the Orb emblem actually dates back to the early '90s, when the English fashion designer worked it onto her punk-rock-meets-regal runway in all its glory. The symbol itself is reminiscent of the United Kingdom's crown jewels with an outer-space-inspired touch thanks to the Swarovski-encrusted ring that circles it. Vivienne Westwood's mini version, which retails for $195, has become quite the fashion trend on TikTok, with users sharing their unboxings and various layering ideas.
Lipa's more enchanting version is available for $590, and is obviously worthy of the red carpet limelight. Meanwhile, the mini Orb is being resold on sites like Etsy, eBay, and Mercari for less, and it's all thanks to the rising popularity of this piece that has actually been around for decades. Ahead, explore the sensation that is Vivienne Westwood's Bas Relief Choker.
Dua Lipa Wearing Her Vivienne Westwood Three Row Pearl Bas Relief Choker in London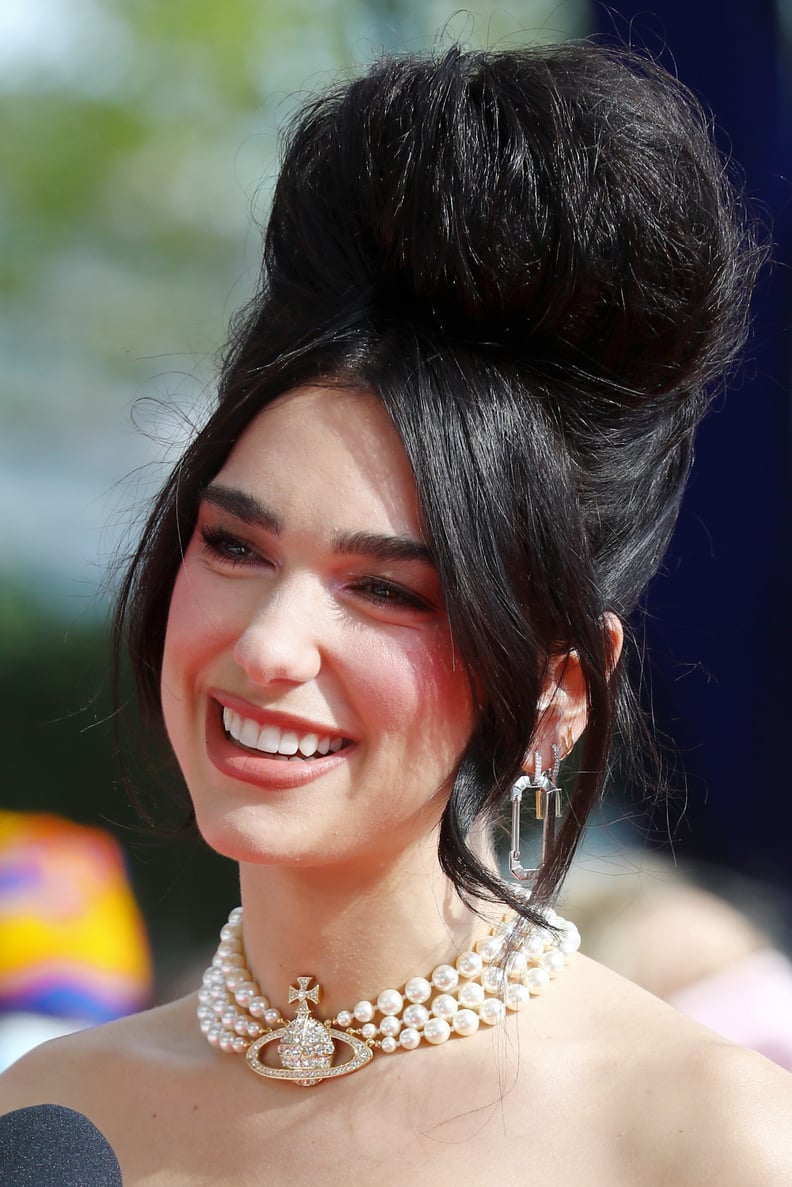 Dua Lipa Wearing Her Vivienne Westwood Three Row Pearl Bas Relief Choker at the BRITs
Vivienne Westwood's Orb Necklace Making the Rounds on TikTok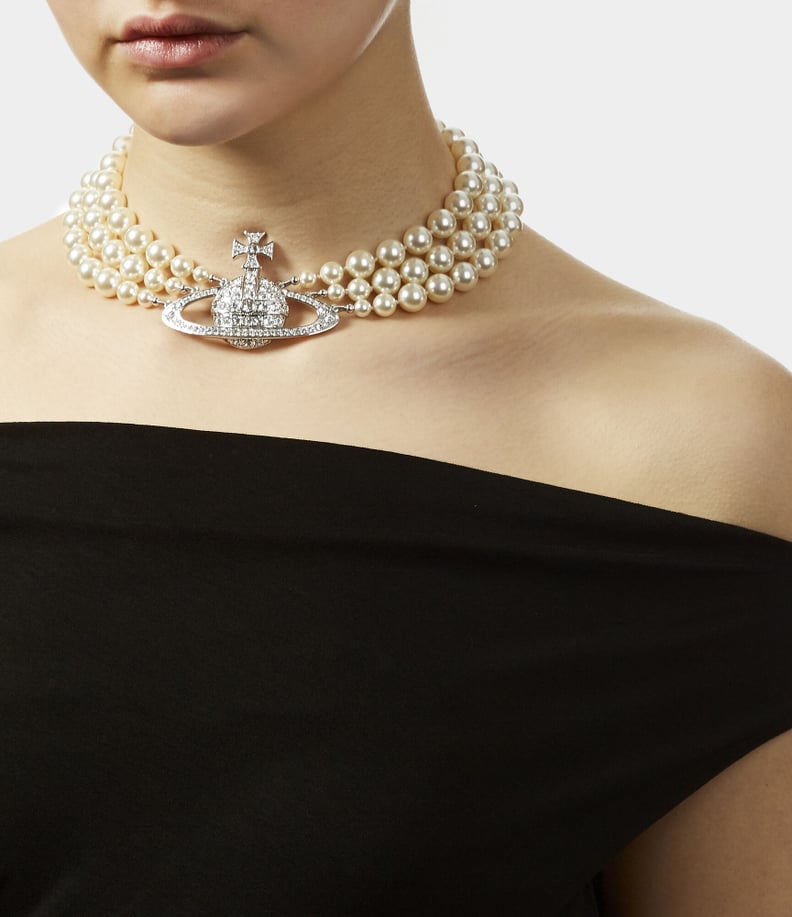 Shop Dua's Vivienne Westwood Three Row Pearl Bas Relief Choker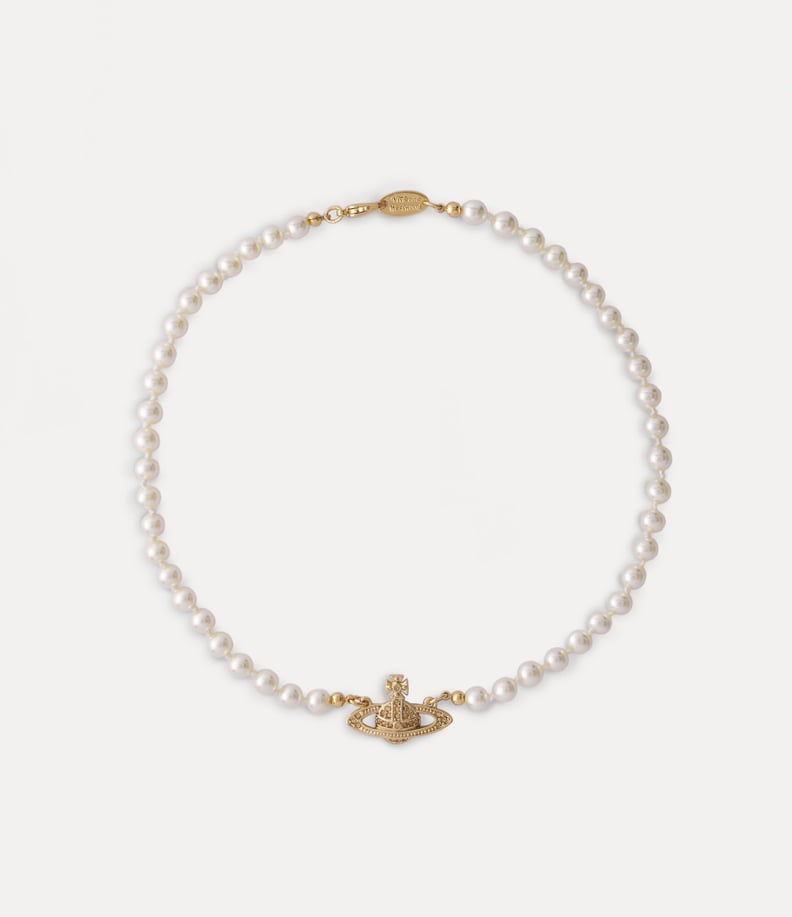 Shop the Vivienne Westwood Mini Bas Relief Choker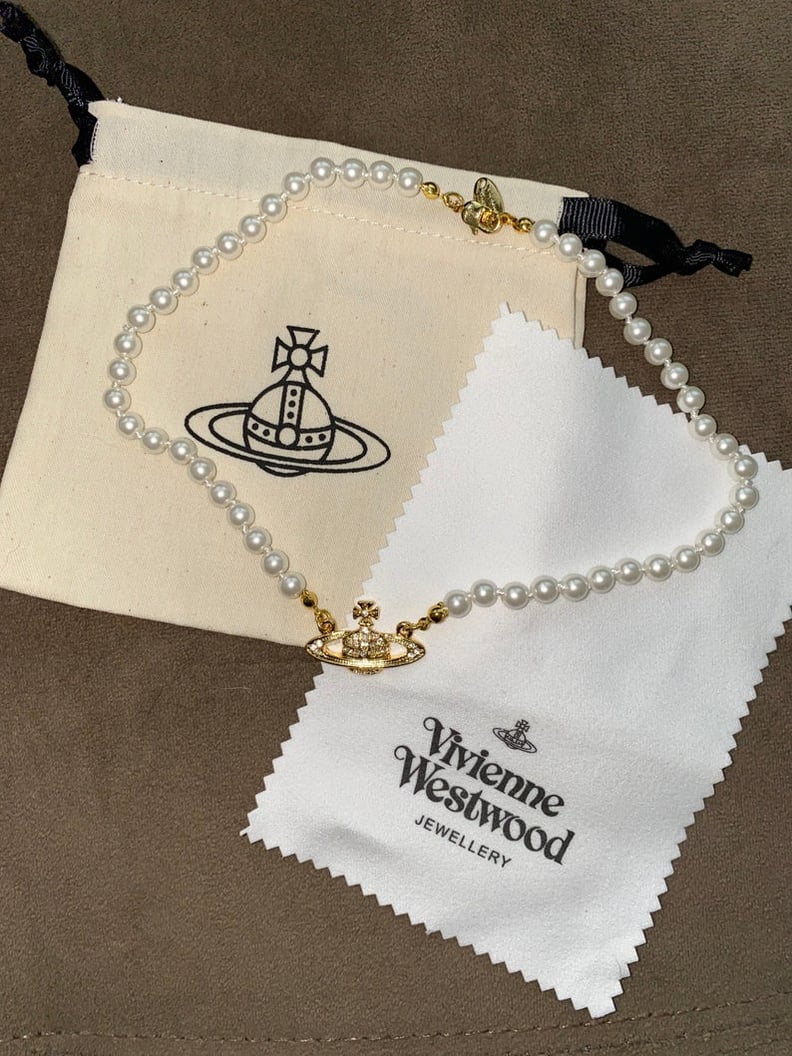 Vivienne Westwood Mini Bas Relief Choker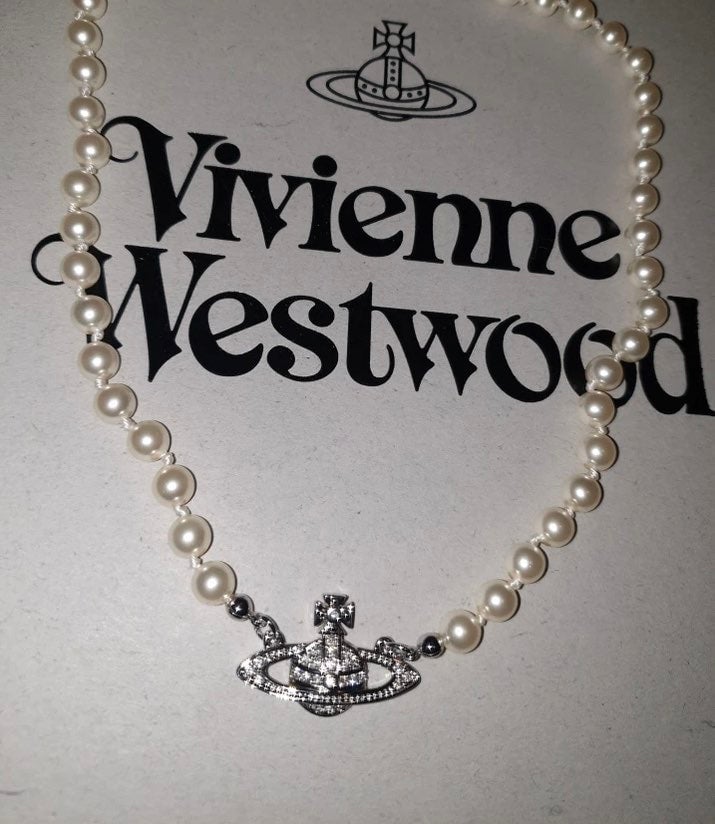 Vivienne Westwood Mini Bas Relief Choker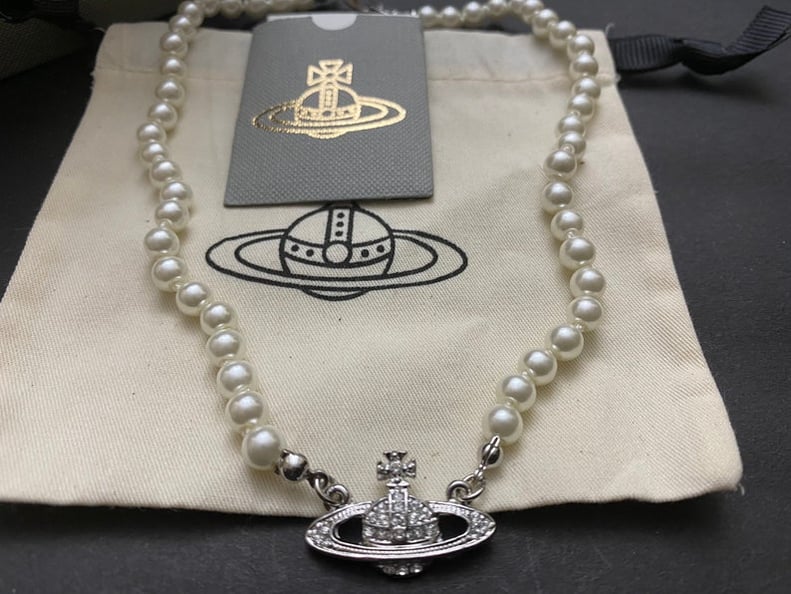 Vivienne Westwood Mini Bas Relief Choker