Elle Fanning's Marie Claire Interview on Her Vintage Style
Elle Fanning on Cultivating Her Retro 1950s Style: "It's Kind of Like My Soul Coming Out"
If Marilyn Monroe and Grace Kelly's closets had a fashion baby, it would take the form of Elle Fanning's wardrobe. In an interview for her cover issue of Marie Claire, Elle opened up about how her sense of style has blossomed since her Daddy Day Care days, and we're loving the 1950s twist in every one of her outfits. But the 21-year-old actress says not everyone has always been a fan of her eccentric style.
"I tried to wear skinny jeans and a tank top or to look sexy for a bar mitzvah."
"My mom would let me wear whatever I wanted," the Maleficent: Mistress of Evil star said about cultivating her fashion sense from a young age. "I went to a lot of thrift stores and would mix [different pieces] together, but in high school that's not the coolest thing." In an attempt to fit in, Elle tried to change the way she dressed, but ultimately found that it wasn't what she truly wanted. "I tried to wear skinny jeans and a tank top or to look sexy for a bar mitzvah," she added. "It just was not me. It didn't even look good."
Even today, Elle falls victim to the rabbit hole of internet comments posted by trolls who say negative things about her appearance. "Twitter scares me!" she said. "Oh my god, Twitter is so intense. Instagram I do enjoy; I have a private account and a public account. I do think there are dangers that I totally fall into, of looking down that rabbit hole, comparing yourself to everybody else and seeing, oh, their life, that vacation . . . People can say they don't read any comments, but . . . mmm, yeah, you do! I do! Of course you look! 'Oh, your ankles look huge.' What the heck?! It is bizarre, like, 'Who is this person?'"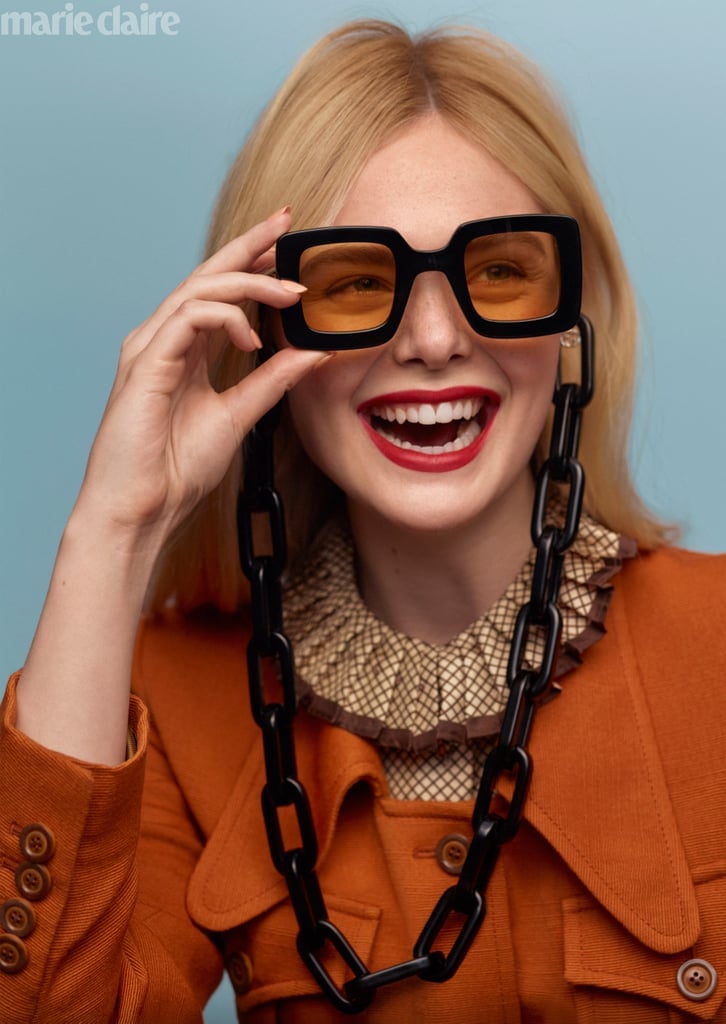 At the end of the day, Elle said she feels bad for these internet trolls and goes on frequenting thrift stores and playing with her sense of style. Apart from the aesthetic, Elle pointed out that another draw for her into the world of retro style is the scent of the decades-old clothes she comes across. "Some people are repulsed by that smell of vintage clothes, but I love it," Elle said. "I think it's because I'm a very nostalgic person and I daydream a lot. I feel I was possibly born in the wrong era—those old movies, Grace Kelly, so gorgeous, you know."
Today, Elle gets a thrill out of showing off her personality and unique fashion sense on the red carpet every chance she gets. "From a young age, I knew every model's name on the runway. I was totally looking in magazines, like, 'That looks good' . . . The red carpet is a fun place for me. I don't get anxiety. It's a creative space where I get to be 100 percent me, not a character. It's kind of like my soul coming out."