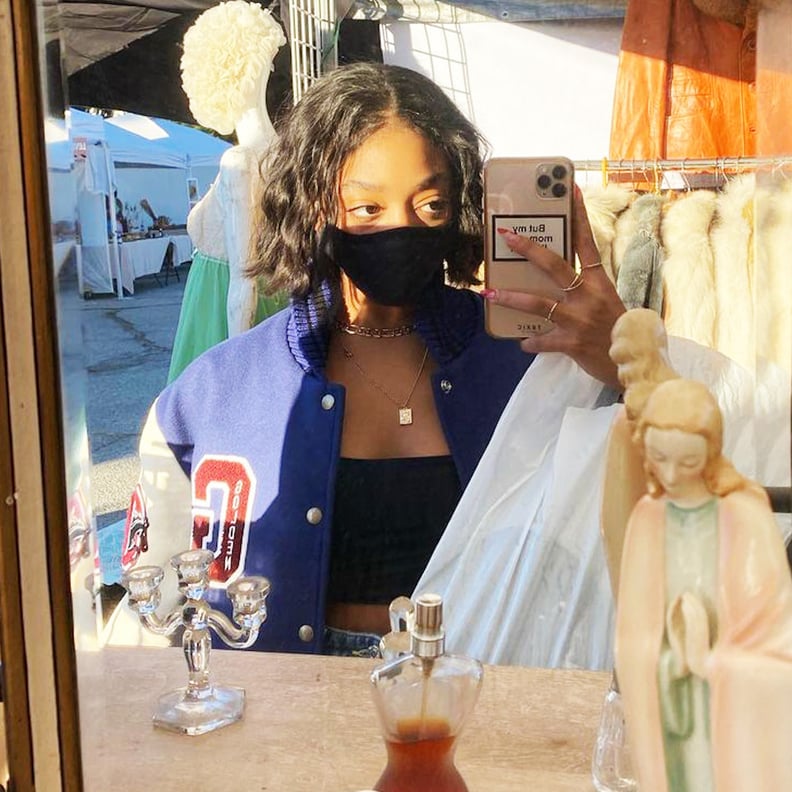 As POPSUGAR editors, we independently select and write about stuff we love and think you'll like too. If you buy a product we have recommended, we may receive affiliate commission, which in turn supports our work.
This Is Us star Eris Baker went thrift shopping and invited her followers along. The actor took some selfies wearing a blue-and-white varsity jacket with patches that assured us her outerwear is from everyone's favorite sneaker brand, Golden Goose. But forget your distressed high-tops for a second, because this article of clothing deserves your full attention. Made from wool and cotton with quality leather sleeves, the collegiate design, called the Aleandro bomber, is now on sale for $815. (I know — tell me about it! — the original price was a whopping $1,630.) But the messaging on the back is really what sells it.
Baker shared a shot of herself sorting through a clothing rack of paint-splashed hoodies, and that's when we saw the slogan: "For dream use only, not designed for other activities." IDK about you, but if I owned this jacket, I'd probably reserve it for blissful days of enjoying the great outdoors with a friend — and that's exactly what Eris wore it for. Scroll down to see how she styled it with high-waist, baggy jeans, a black tube top, delicate gold jewelry, and a face mask, then decide whether you want to make the splurge on this extraordinary purchase, or shop a similar coat with a cute graphic and/or slogan on the back at a more affordable price point.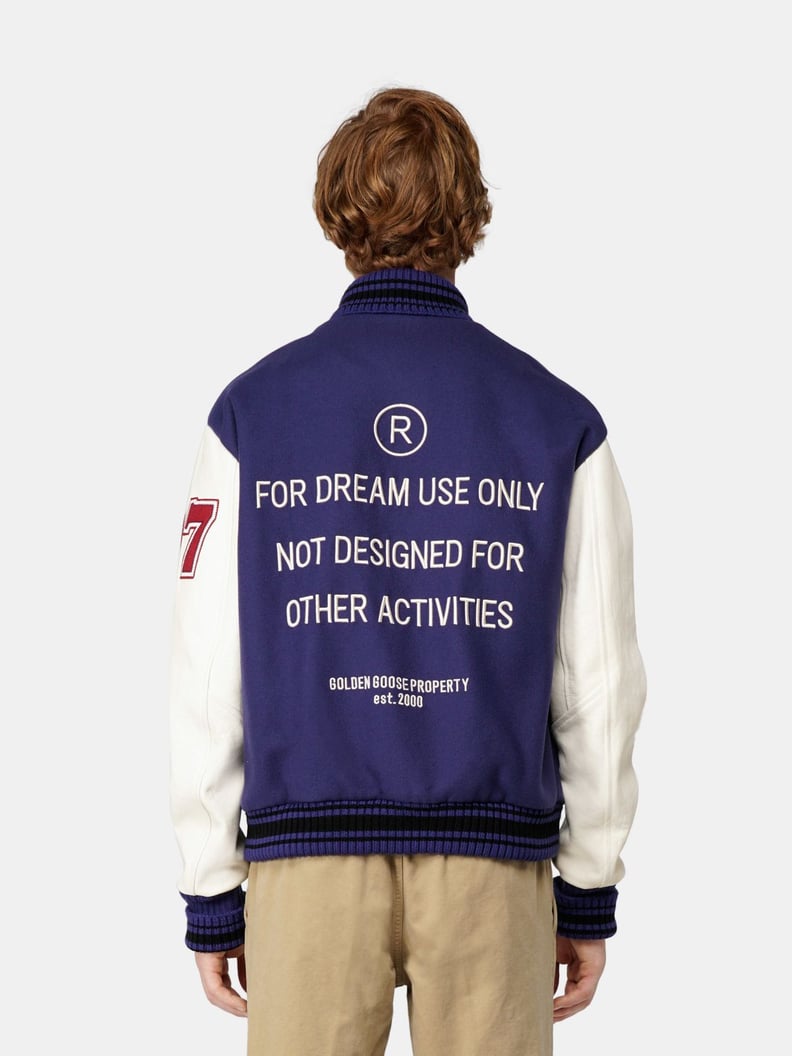 Shop Eris Baker's Golden Goose Bomber Jacket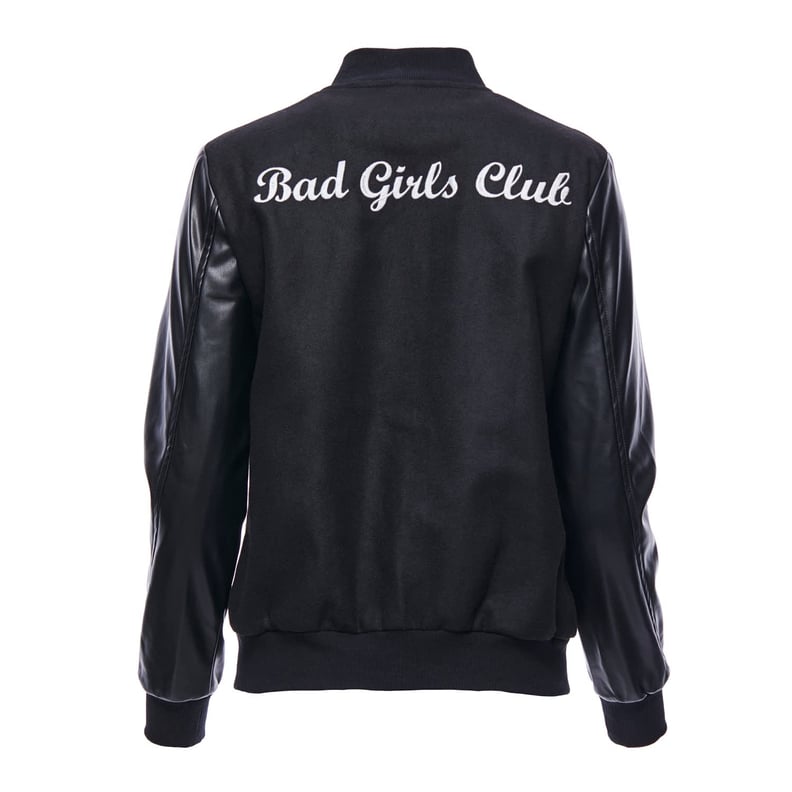 Hilary MacMillan Bad Girls Club Varsity Jacket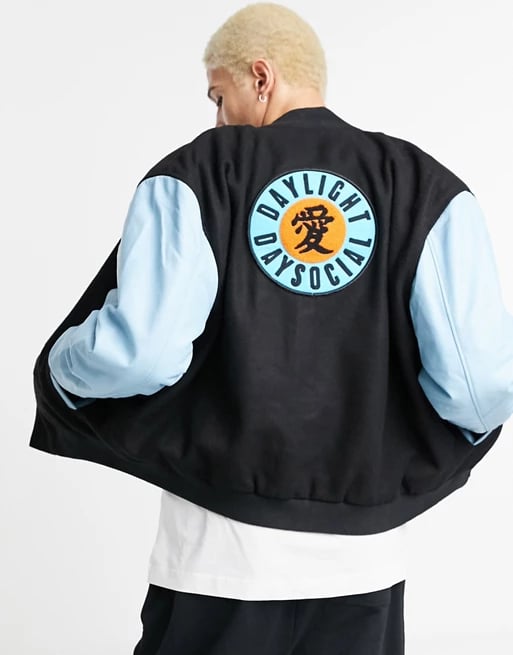 ASOS Day Social leather varsity jacket in black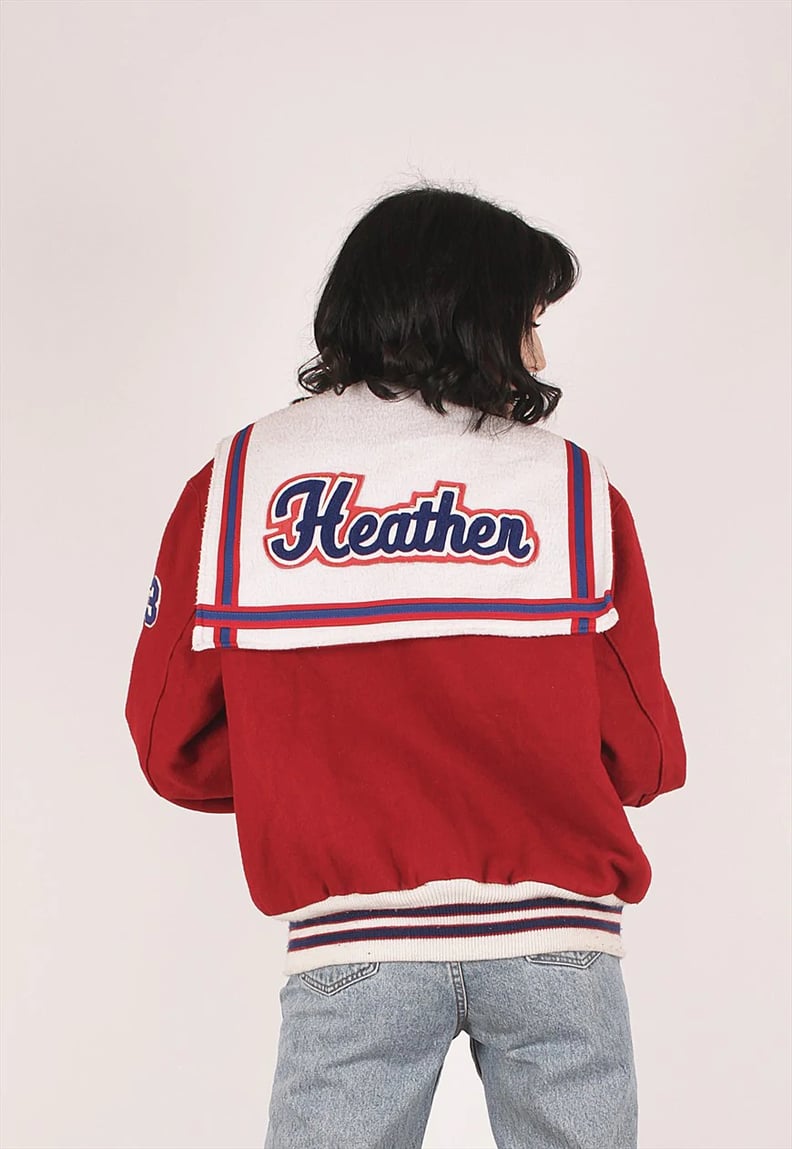 Vintage DeLong Letterman USA Heavy Varsity Jacket
Grunge Monkey Planet Purple Candy Varsity Jacket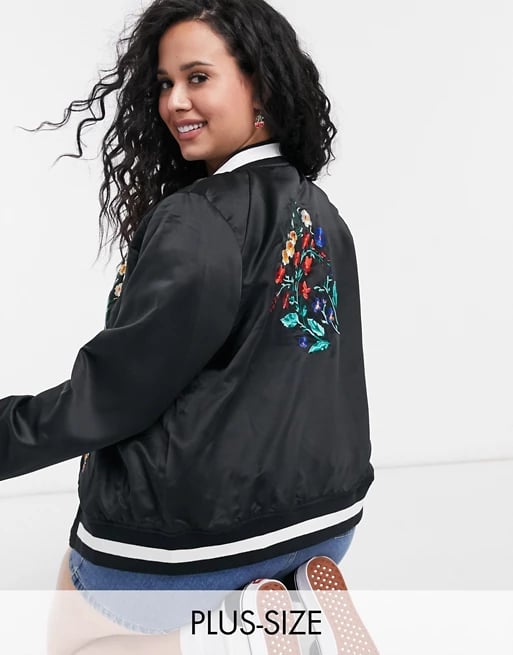 Simply Be Embroidered Bomber Jacket in Black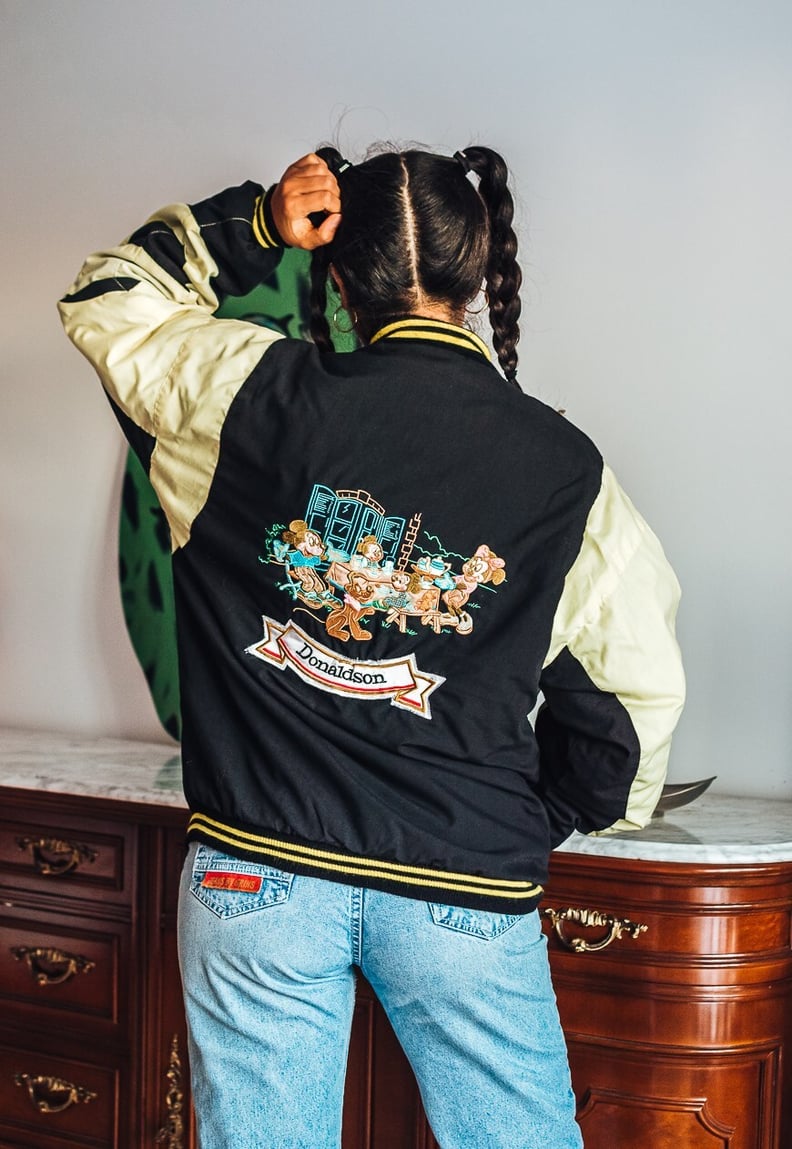 Vintage '90s Donaldson Embroidered Varsity Jacket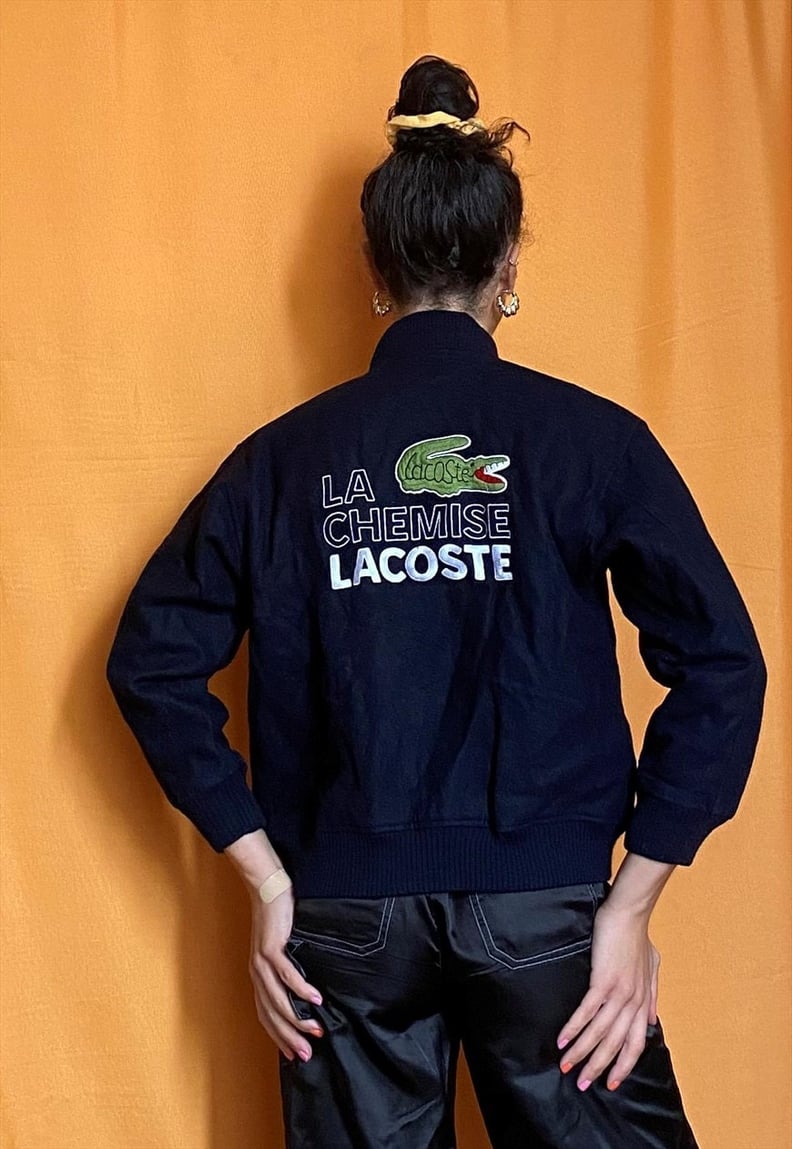 Vintage Lacoste Varsity Bomber Jacket