Everything to Know About Fast Fashion and How to Avoid It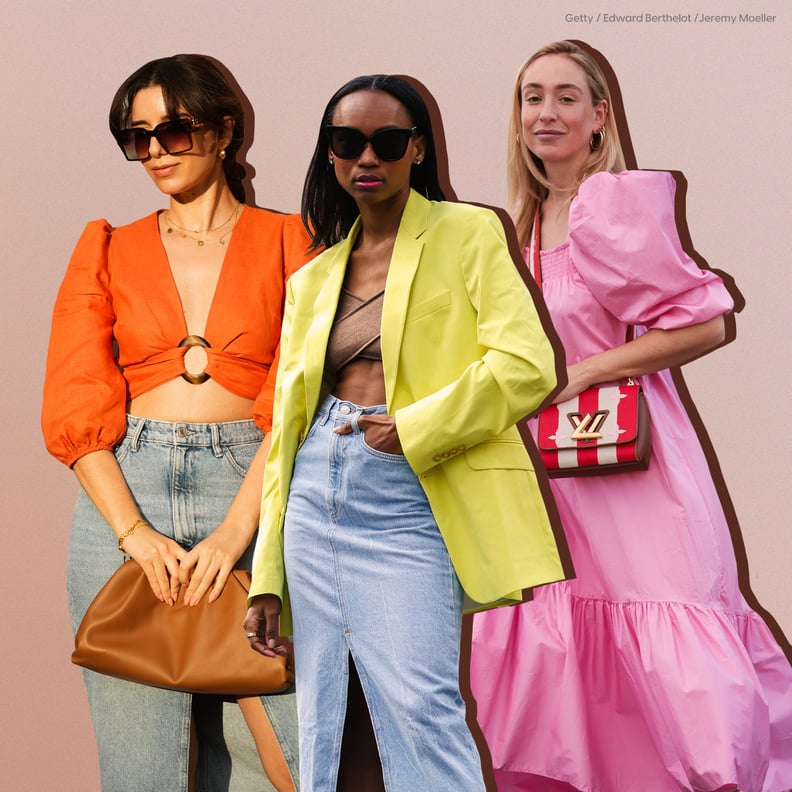 Getty | Edward Berthelot / Jeremy Moeller
Getty | Jeremy Moeller
Photo Illustration: Aly Lim
Getty | Edward Berthelot / Jeremy Moeller
Getty | Jeremy Moeller
Photo Illustration: Aly Lim
If you shop for clothing, chances are fast fashion is a regular part of your routine. Even if you aren't buying it, you likely encounter it when you walk through the mall, scroll through your social media feeds, or search for a new outfit to shop. At this point, finding cheap, trendy, and brand-new clothing is as simple as getting a cup of coffee. Some brands have been around for decades, and recently, some newer, online-only retailers have taken over the space. What they all have in common is that they sell the top trends at the lowest prices.
While having inexpensive clothing at our fingertips might seem like a dream, fast fashion has a cost — and people and the planet are paying it. The clothing made by these companies is often created using exploited labor worldwide. It's also made in large quantities, with materials like plastic, which breaks down into our water systems. According to research from the Ellen MacArthur Foundation reported on by Earth.org, from 2000 to 2015, clothing sales doubled to around 200 billion units a year, while the average times clothing was worn decreased by 36 percent — meaning people are discarding clothing at a higher rate than ever before. The garments then end up in landfills or secondhand markets, where they impact both the health and livelihood of local communities in the global majority.
Simply put: fast fashion isn't slowing down, and that's a big problem for all of us. So, how did we get here, and what can we do to stop it? Read ahead for more.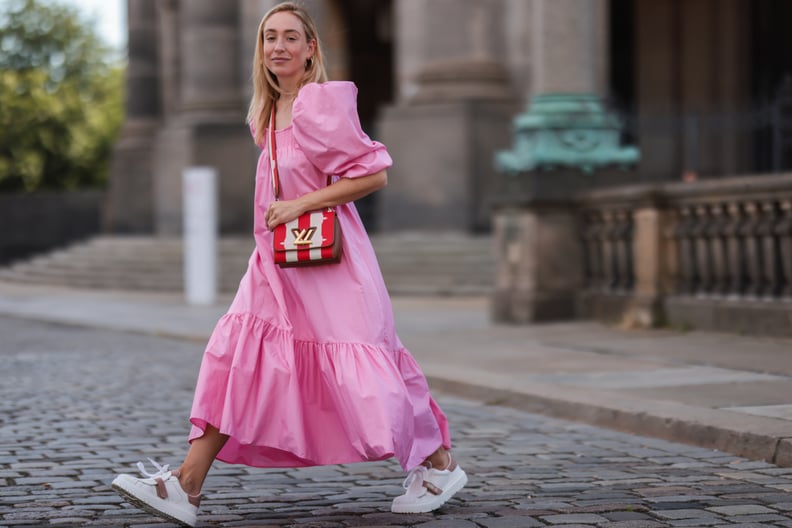 What Is Fast Fashion?
Fast fashion is clothing that responds to current trends quickly and at a low cost. Though several people contributed to its rise, the current state of the industry is often credited to Amancio Ortega, the founder of Inditex, the parent company of Zara. Ortega understood that having a flexible business model that could change with the incoming trends was a way to keep customers coming back often. In the years since, brands like Shein have modernized that model using technology and social media to recognize trends and bring them to market even faster than before.
"Fast fashion was created with a goal to get us as shoppers buying more, disregarding regularly, and moving onto their next 'trend' continually — without much thought into where and how these garments are made," explains a spokesperson for Fashion Revolution, an organization that seeks to raise awareness about the systemic challenges facing the global fashion industry. "Fast-fashion companies cut corners to try and make more money, and with that, they use cheap-quality fabrics and cheap labor, leading to exploitation of people and the planet."
Fast fashion is cheap and trendy, and it's constantly evolving. To do that, though, labor rights and sustainability are often ignored.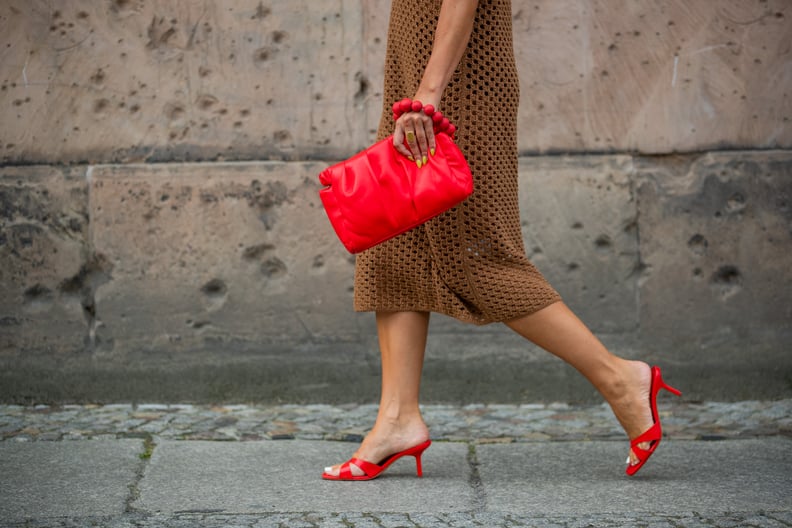 Why Is Fast Fashion Bad For the Environment?
Fast fashion is often brought up as one of the biggest polluters on the planet. While it's true that there's a waste crisis with textiles, there isn't any one set of data that tells us just how bad it is. What we do know is that fast fashion is often made with plastic materials that are cheaper to produce. When washed or thrown into landfills, those plastics break down and end up in our water systems. What's more, many of the brands use synthetic dyes to create some of the quick and trendy pieces we see all over the internet.
The team at Fashion Revolution put it this way: "According to Fashion on Climate, the fashion industry contributes approximately 2.1 billion tons of greenhouse-gas emissions in a single year, equivalent to four percent of all global emissions," a spokesperson explains. They add that this figure is equivalent to the greenhouse emissions of France, Germany, and the United Kingdom combined.
"The challenging part is that 70 percent of fashion's emissions originate from parts of the supply chain that most people never see, and that includes activities before clothing hits the stores like raw material production and processing. Devastatingly, 120 million trees disappear into clothing every year, a figure set to double within the next decade," the spokesperson says.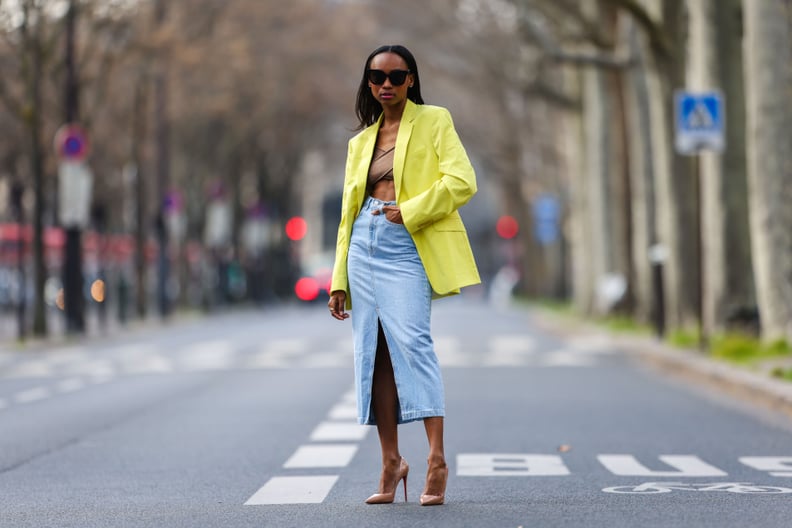 Are Fast-Fashion Brands Actually Trying to Change?
Luckily, awareness of these issues is at an all-time high. Customers are demanding that the fashion industry do better to lower its impact on the planet. As a result, many fast-fashion brands have implemented eco-friendly lines.
One of the problems is that while the fabrics may be marginally more sustainable or recycled, the amount of clothing they're making is still the same. What's more, many of these brands don't have total control of their supply chain, particularly the manufacturers and the farmers who make the fabric and sew the garments. This means workers are in potentially hazardous places, making below legal wages.
"Until brands are truly responsible for the workers and environmental impact in the supply chain under the law or by contract, we'll only see small changes around the edges," explains Elizabeth Cline, author of "Overdressed" and "The Conscious Closet" and policy director at Remake.
Another popular strategy among fast-fashion brands are buyback and rental programs, which extend the life cycle of the garments before they end up in a landfill. Unfortunately, there are still downsides.
"On the surface, these initiatives may seem great," says Katrina Caspelich, Remake's director of marketing. "Surely we want fashion brands to become more circular, right? However, this is not necessarily what these brands are actually intent on doing. The issue arises when the same brands hosting these rental and secondhand enterprises use them primarily to create more profit for themselves by retaining their core linear overproduction models rather than altering their business models to reflect actual circularity. True circularity means scaling virgin production and therefore consumption way back and replacing it with services and behaviors that extend the use phase of garments as much as possible."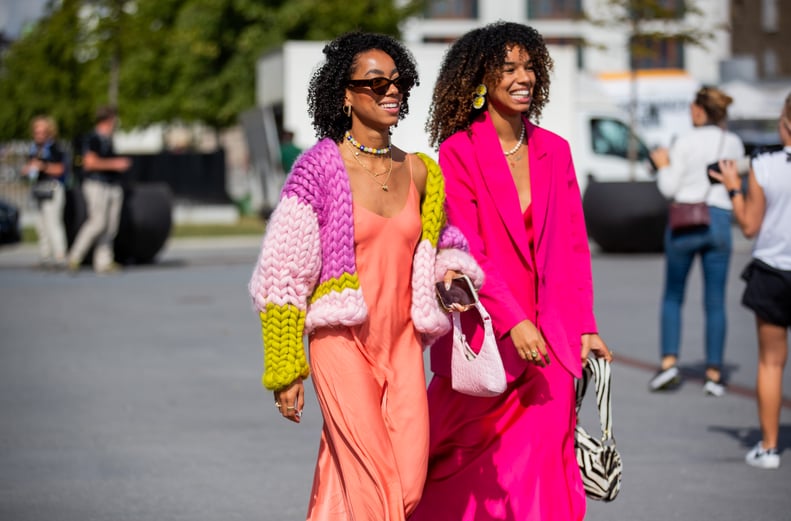 Are There Alternatives to Fast Fashion?
Secondhand shopping is great, and supporting small fashion brands that pay their workers properly and put the planet first in design is also important. However, the biggest takeaway about the impact of fast fashion is that our reliance on trends has led us to a bad place. "The best thing we can do is to love our clothing [items] and take care of them, by washing and drying properly, wearing them until they are worn, mending and repairing them, then responsibly recycling when they are no longer usable," a spokesperson for Fashion Revolution says.
That being said, when you're buying new clothes that are cheap, someone is paying the price, and it's usually the workers. Some brands like For Days, Thousand Fell, Pangaia, Mayamiko, and SukkhaCitta are all working to bring fashion to market that will still give you the trends and styles you want but will have less of an impact on the environment in the long run.