9 Easy Outfit Formulas That Will Flatter Your Curves Every Time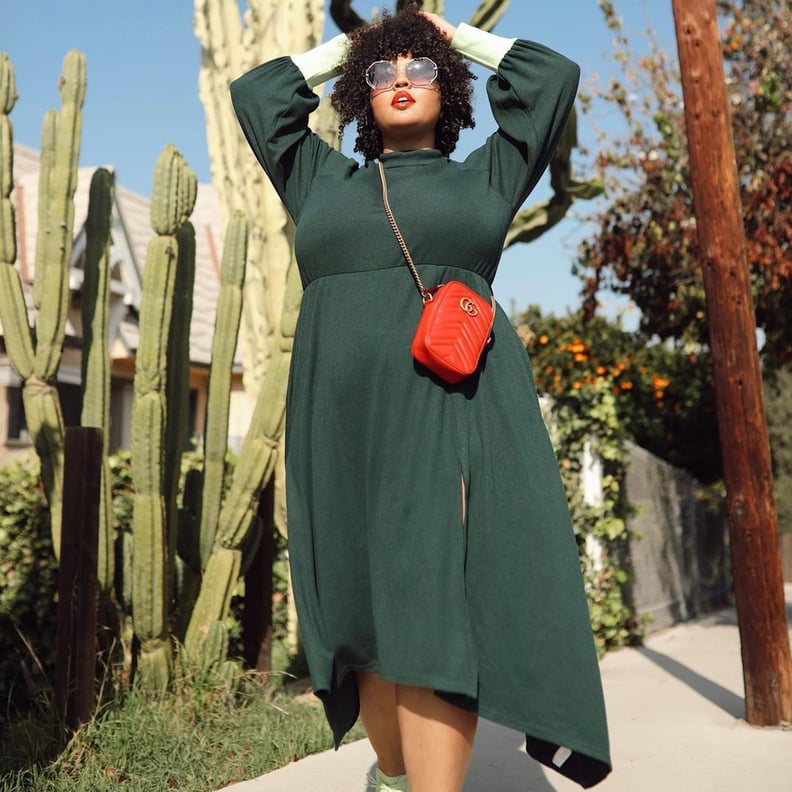 As POPSUGAR editors, we independently select and write about stuff we love and think you'll like too. If you buy a product we have recommended, we may receive affiliate commission, which in turn supports our work.
No matter the season, we like to keep some simple outfit combinations up our sleeve so that we don't have to do much thinking in the morning when it comes to getting dressed. These fail-proof outfits work every time by swapping in basics that come in the same silhouettes — it's all about knowing what works for your body and collecting those pieces so that your looks don't feel tired but rather seem brand new.
The Instagram influencers you see below all know a thing or two about dressing their curves, and they're all masters when it comes to balancing proportions. Whether you're planning on layering an additional coat or sweater on top, or you're putting together a getup for an outfit selfie indoors, we promise these great ideas won't let you down. Even as trends come and go, trust these nine looks to flatter your body no matter your size and also boost your confidence. Bonus: we shopped out the essentials for you here, so if you're missing anything from your closet, you can fix that straightaway before you get to styling.
Off-the-Shoulder Top + Favorite Jeans + Heeled Booties
The key piece here is the blouse. Look for romantic details like pouf sleeves or a sweetheart neckline. You'll feel modest and sexy at the same time.
Belted Paper-Bag Pants + White T-Shirt
Opt for a high-rise fit that cinches underneath your bust and keep your tee plain and your accessories minimal. Go for a tapered pant leg to show off a shoe moment, especially in a great pair of heels.
Printed Midi Dress + Suede Boots
Mix and match fabrics to create a look that tells a story from head to toe. Break up a superbuzzy pattern with a simple crossbody bag that accents your other accessories.
Pantsuit + Platform Sneakers
Elevate a cropped, well-tailored pant with platform sneakers rather than heels. It's a surprising twist that will add a casual touch so you can bring the look full circle with an edgier top underneath your blazer.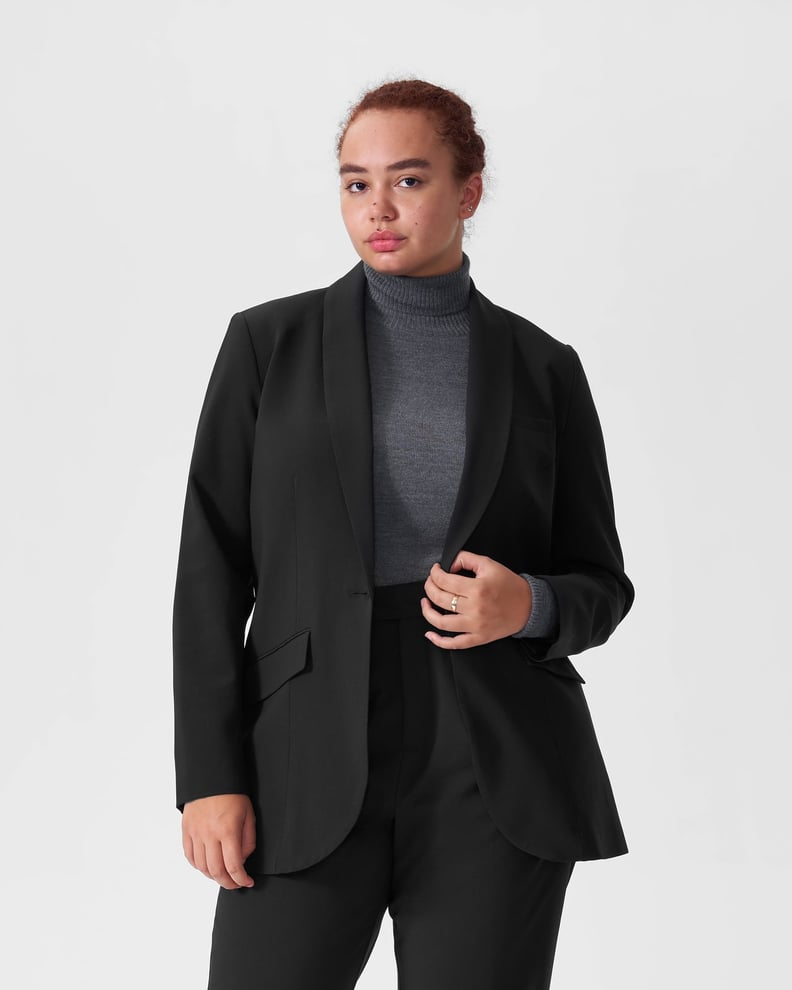 Shop the Look
Sweater Set + Midi Skirt + Heels
Consider a neutral color palette for your basics when you're wearing statement accessories. Balance out the proportion of a fitted sweater set with a swingy, free-flowing skirt that still allows for a shoe moment.
Oversize Blazer + Ankle Slit Pants + Sneakers
A tight-fitting pant that has a slit at the ankles and slightly flares out makes your outfit flow, and still draws attention to your sneaks. That way, an oversize blazer won't overwhelm the rest of the outfit.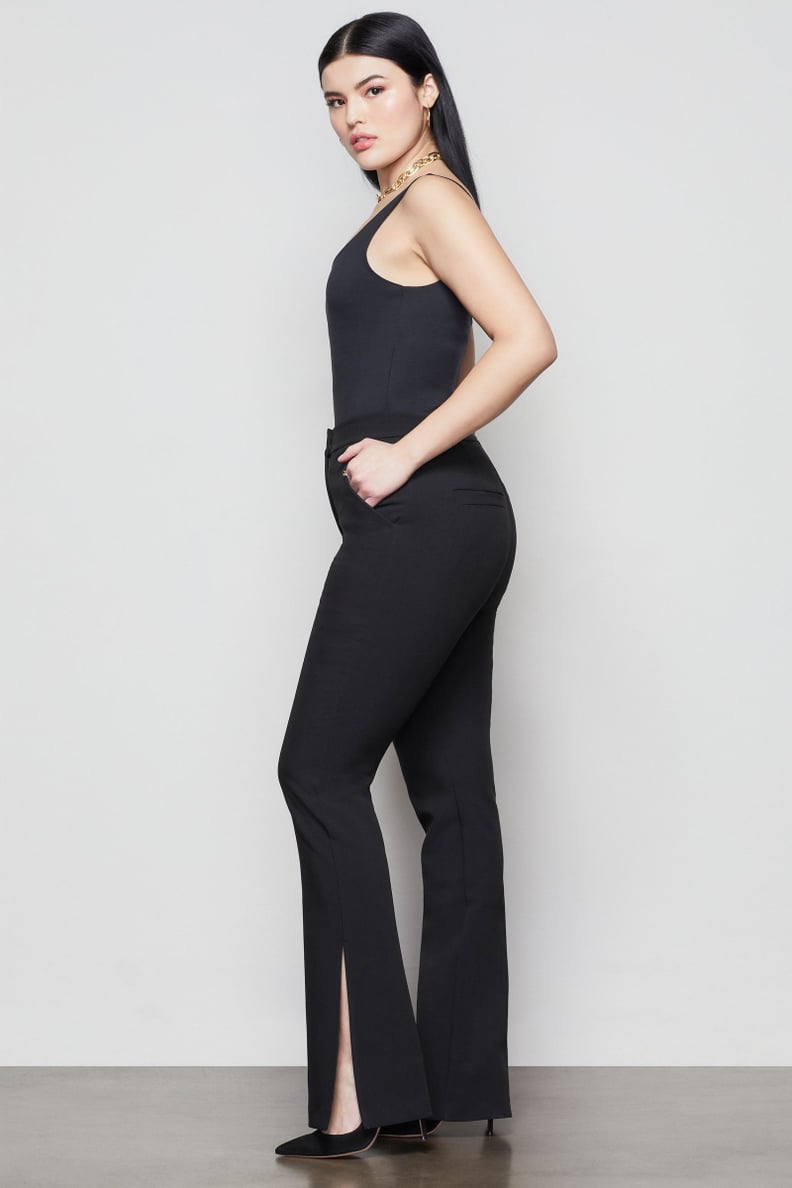 Silky Pajama Shirt + Denim + Slides
Look for a silky shirt that comes right to your hips so it doesn't take away from your straight-leg denim. An ankle-grazing cut will allow you to shine the spotlight on your shoes, and in this case, the relaxed loafer makes for a perfectly sophisticated touch.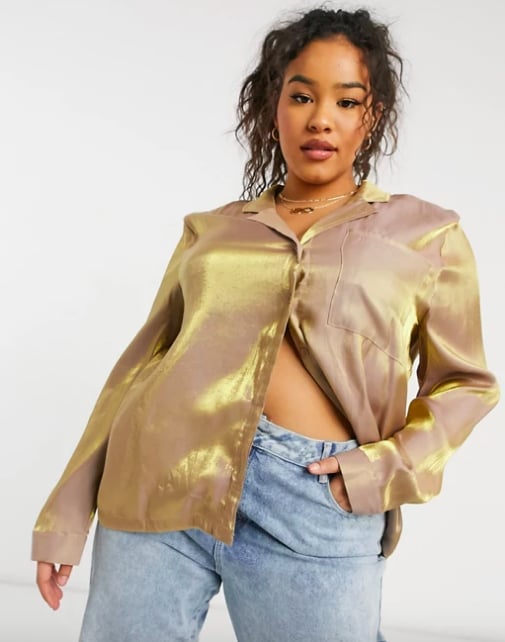 Shop the Look
A-Line Mockneck Dress + Sneakers
Start with a foundation of a darker-toned dress and add accessories that brighten up your look one by one, like an orange crossbody bag or mint sneakers.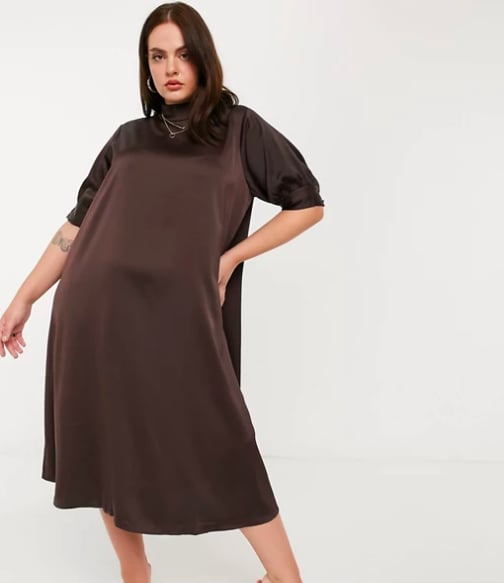 Shop the Look
Plaid Blazer + Rolled Jeans + Loafers
Tuck a fitted shirt into a favorite pair of skinnies and let your longer plaid blazer bring the look together, sending the eyes downward toward your shoes.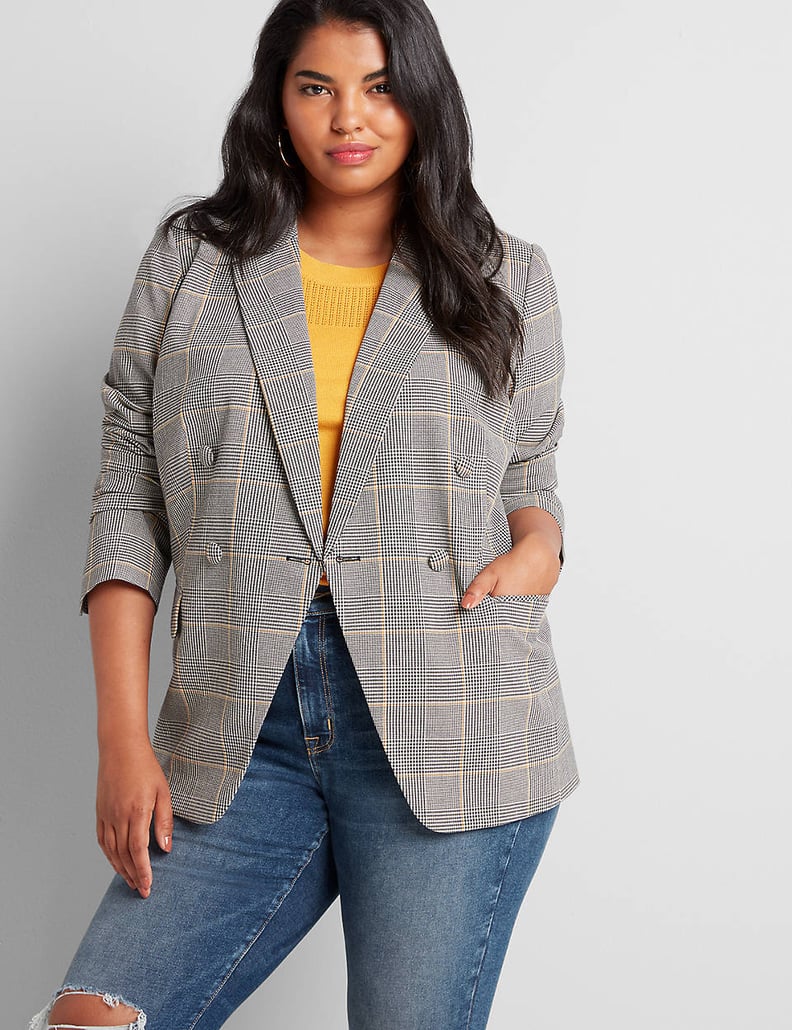 Shop the Look