Gigi Hadid Donates Fall '22 Fashion Week Earnings to Ukraine
Gigi Hadid Donates Total Fashion Week Earnings to Ukraine and Palestine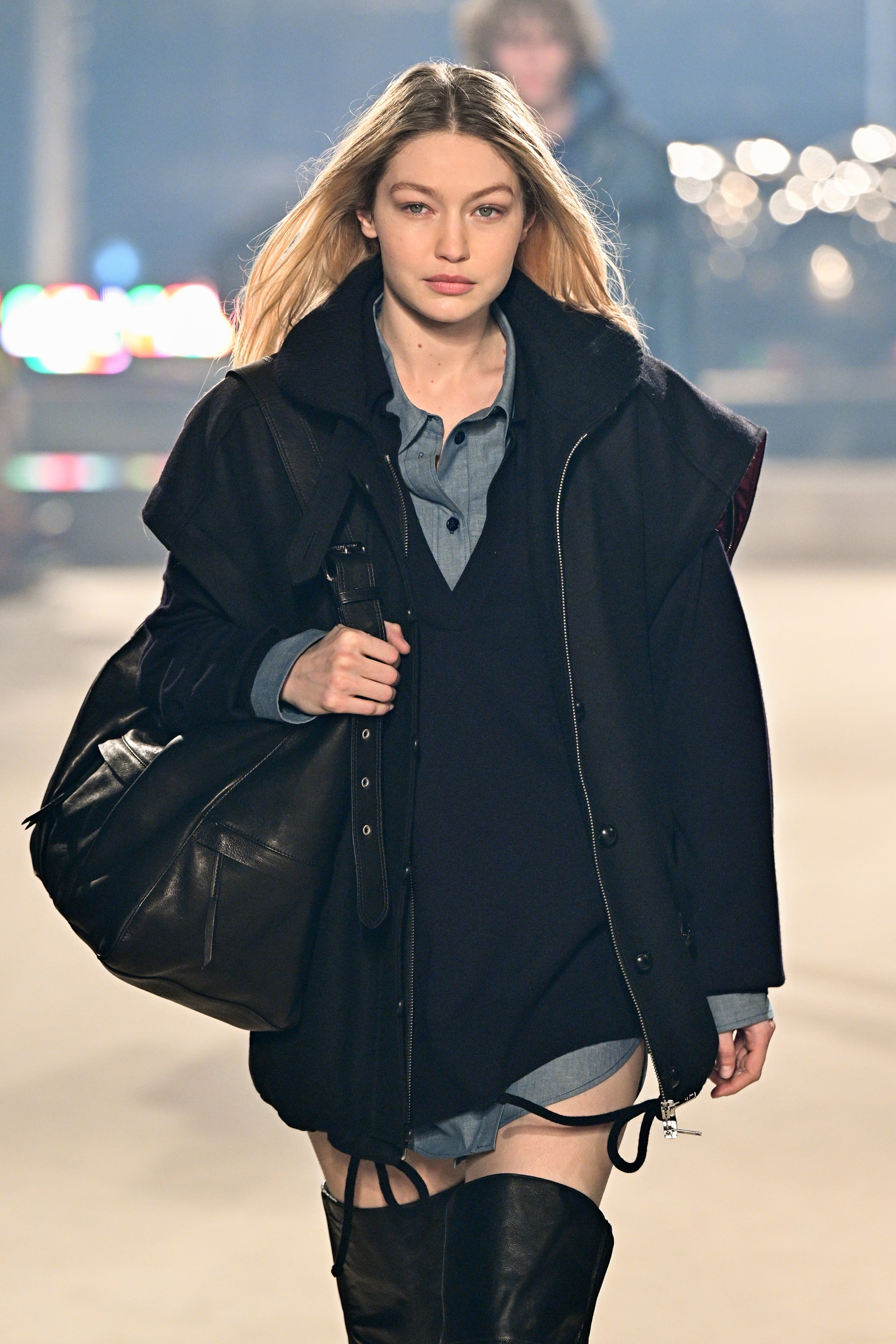 Gigi Hadid has pledged to donate her fall 2022 Fashion Week earnings to those suffering from the war in Ukraine, as well as to people experiencing hardship in Palestine. She follows in the footsteps of Argentinian model and friend Mica Argañaraz, who has committed to giving a portion of this season's pay to organizations supporting Ukraine. Argañaraz posted a message on her Instagram Stories encouraging more models to do the same. Since then, Hadid, sister Bella Hadid, and Kaia Gerber have stepped up. Bella Hadid and Gerber both shared on Instagram that they'd be donating a portion of their money, and the former even listed useful resources for fans and followers to access.
Gigi Hadid's series of posts, however, documented her month's hard work and also addressed the unsettling feeling of walking the runway in the midst of war, an issue many models have spoken up about. "Having a set Fashion Month schedule has meant that my colleagues and I often present new fashion collections during heartbreaking and traumatic times in history. We don't have control over most of our work schedules, but we would like to walk 'for' something," she wrote, going on to promote world peace: "Our eyes and hearts must be open to all human injustice. May we all see each other as brothers and sisters, beyond politics, beyond race, beyond religion. At the the end of the day, innocent lives pay for war- not leaders."
Hadid and Argañaraz are two of many fashion-industry insiders who have spoken out about the Russian invasion of Ukraine. Street style photographers have captured showgoers carrying Ukrainian flags as they make their way to events. At Milan Fashion Week, Giorgio Armani switched off the music and held a silent show as a sign of respect for those suffering from the war. In Paris, the Balenciaga show was a dedication to the fearlessness of refugees, speaking both to Ukrainian victims and to creative director Demna Gvasalia's personal experience of fleeing war in Abkhazia, Georgia, in 1993. Gvasalia also left blue and yellow T-shirts, representing Ukraine's national colors, with his show notes on each seat.
Ultimately, Argañaraz's and Hadid's pledges are a reminder that the crisis is very much weighing on hearts and minds at Fashion Week and beyond.