Harry Styles and Billie Eilish Wearing Gucci in a Mini Film Series Just Became Our Delightful Reality
From what we've seen over the course of the past several months, there are so many ways to debut a fashion collection, and Gucci's Alessandro Michele is experimenting with a film series for his next presentation. Titled Gucci Ouverture of Something That Never Ended, the seven episodes, codirected by Michele and collaborator Gus Van Sant, will debut during GucciFest from Nov. 16-Nov. 22, and will star the likes of fashion-house muses Harry Styles, Billie Eilish, and Florence Welch. The series was shot in Rome and focuses on actor Silvia Calderoni, who meets a slew of international stars throughout the story. Of course, all the characters will be wearing Gucci's new Ouverture collection, and the episodes will be slowly unveiled day by day, so as not to overwhelm us with too much excitement all at once.
During GucciFest, Alessandro will also reveal the rising talent he has chosen to screen their own fashion films: 15 young, independent designers. While you wait patiently to see Eilish and Styles in action alongside one another — since we know that's what you're most giddy about — mark your calendar and plan how you're going to watch the series. Lucky for you, there are plenty of ways. The films will be embedded onto GucciFest.com, streaming on YouTube's Fashion platform, and available on Gucci's own channel, Weibo. One can only hope that Michele will really make our Gucci dreams come true and show up with Eilish and Styles on his arms at the next Met Gala. This is one fashion family we can definitely get behind.
Billie Eilish With Gucci Creative Director Alessandro Michele
They sat with each other at the 2019 LACMA Art + Film Gala.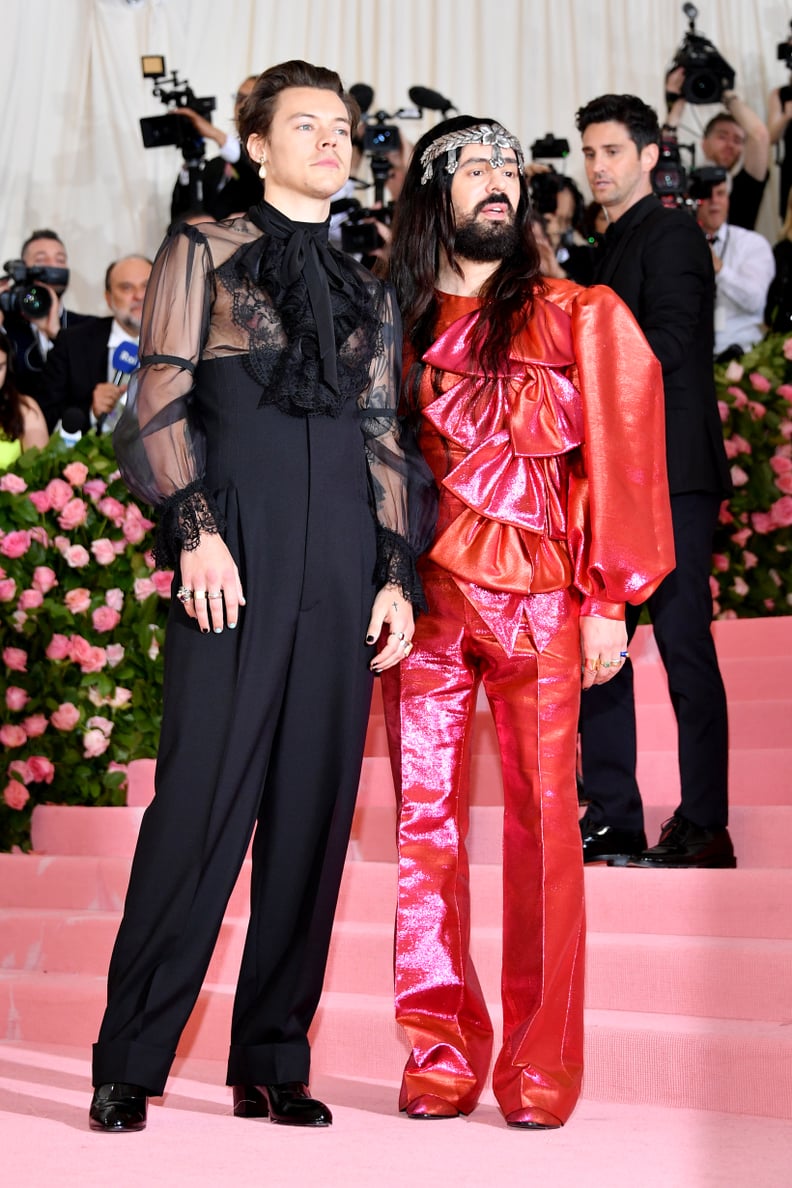 Harry Styles With Gucci Creative Director Alessandro Michele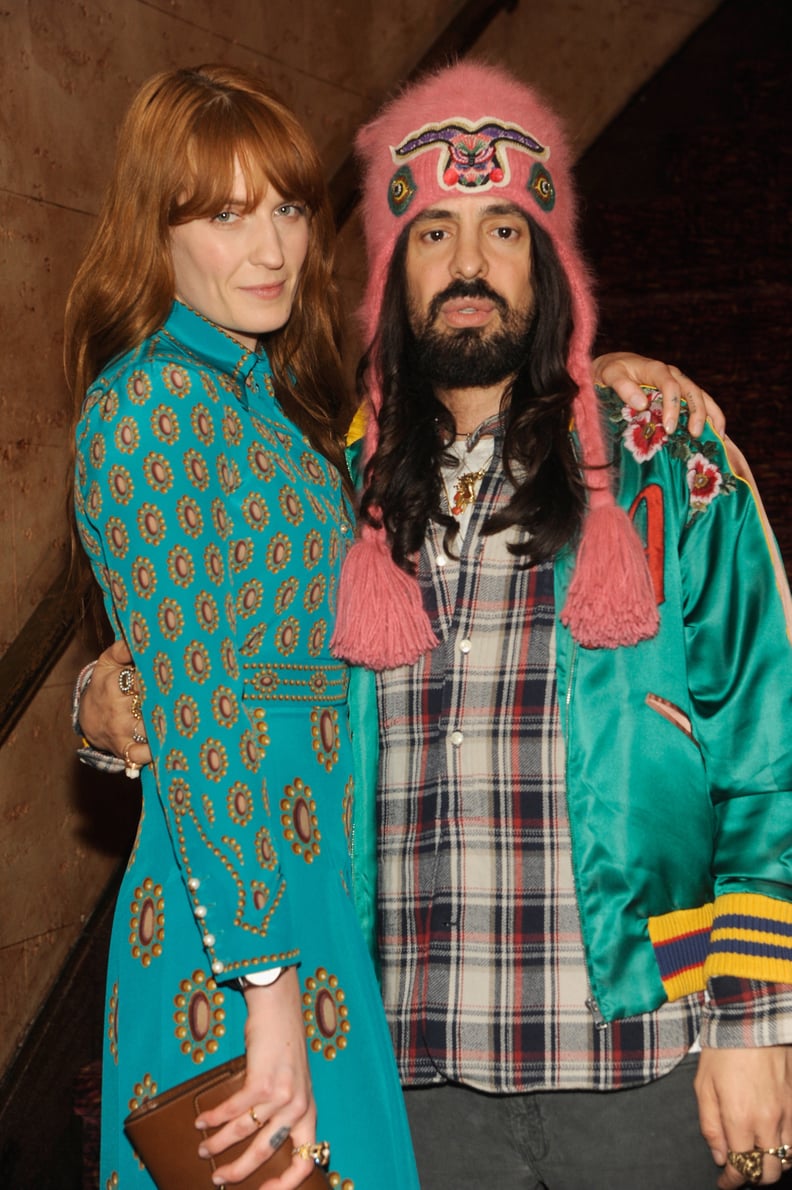 Florence Welch With Gucci Creative Director Alessandro Michele
Alessandro showed up to support Welch at Florence and the Machine's Odyssey Screening in New York City in 2016.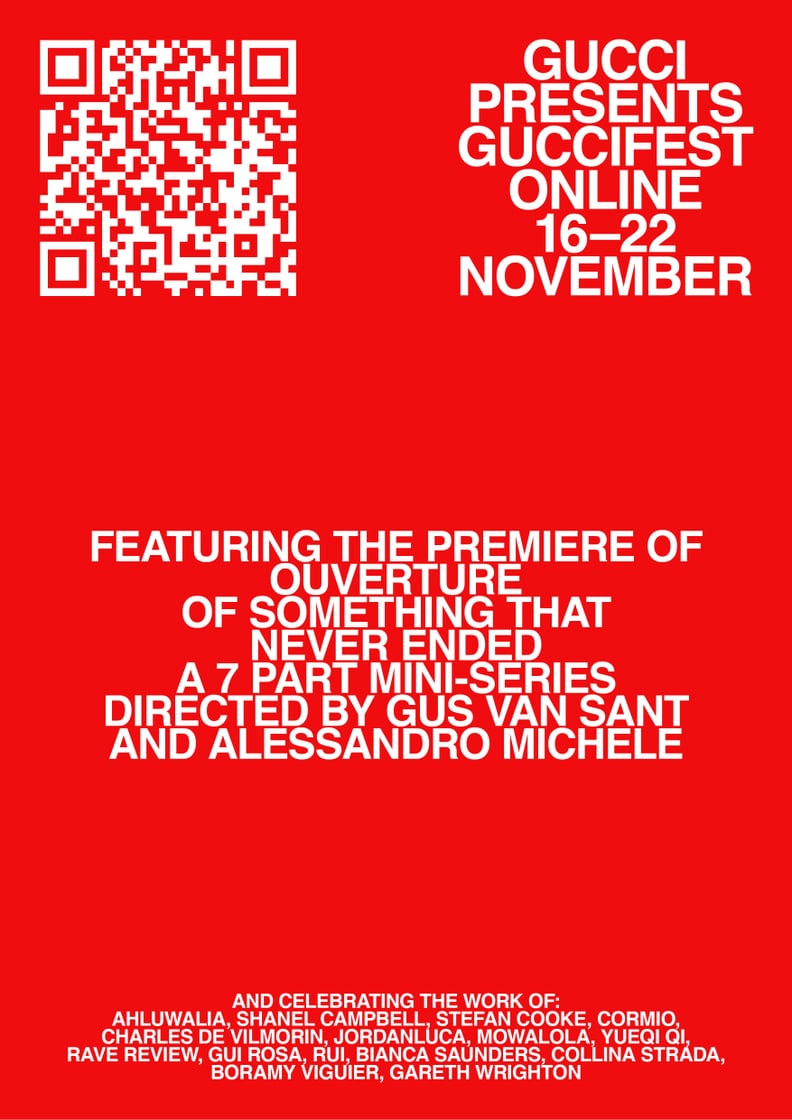 Gucci's Ouverture Film Series Announcement