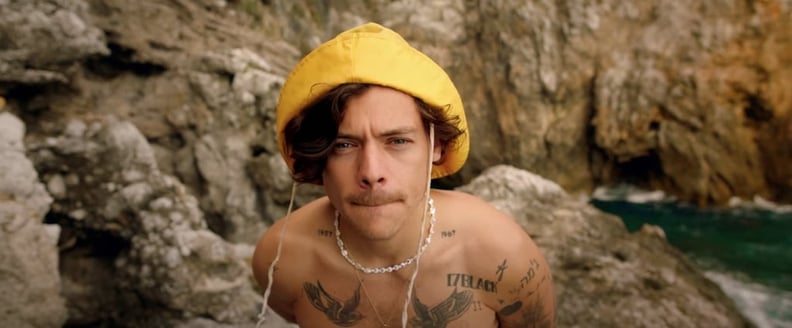 YouTube | Harry Styles
YouTube | Harry Styles
Harry Styles loves to accessorize with jewelry, and we love looking at them. Aside from Gucci, which he constantly wears as a brand ambassador, the singer also loves a classic pearl necklace. He's been spotted multiple times on the red carpet wearing a strand of pearls with his dapper looks. He has a way of making the evergreen style look fresh and new when styled with one of his outfits. At the same time, he's also not afraid of wearing something NSFW. Take the necklace he wore to the 2021 Grammys outfit, for example. He wore a cheeky Gucci necklace that was designed to look like a phallic peeled banana.
One brand Harry loves to wear? Éliou, which is an Instagram-approved jewelry brand based in Miami. The "Watermelon Sugar" singer wore multiple necklaces by the brand in his music videos, including a colorful beaded style and one that had "GOLDEN" written on it. He even had a custom-made string of blue Millefiori glass beads, which Éliou actually named Harry! Keep reading to look at some of Harry's most memorable jewelry moments ahead.
01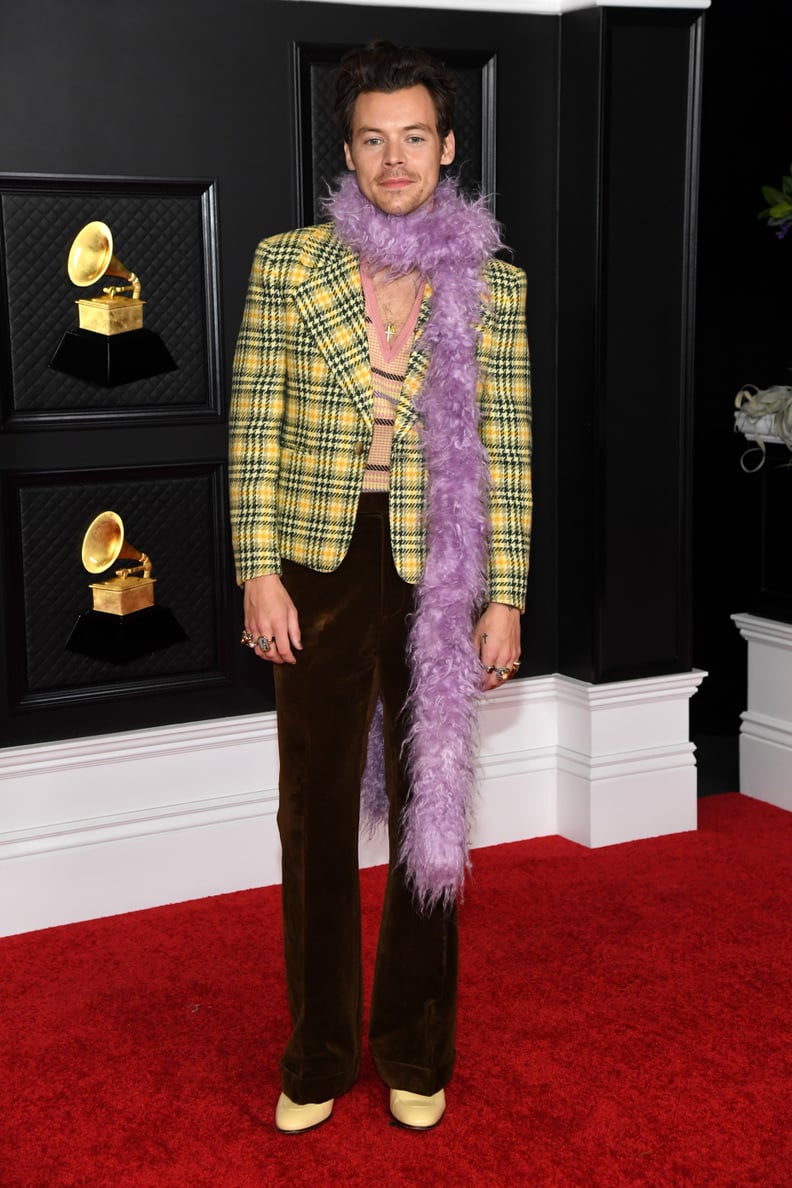 Harry's NSFW Necklace at the 2021 Grammys
While at the 2021 Grammys, Harry's purple boa momentarily distracted us from his NSFW Gucci banana necklace.
02
Harry's Pearl Necklace at the 2020 Sirius XM Event
Harry has a thing for pearl necklaces as you can see. He wore one with a blue sweater, green trousers, and white boots.
03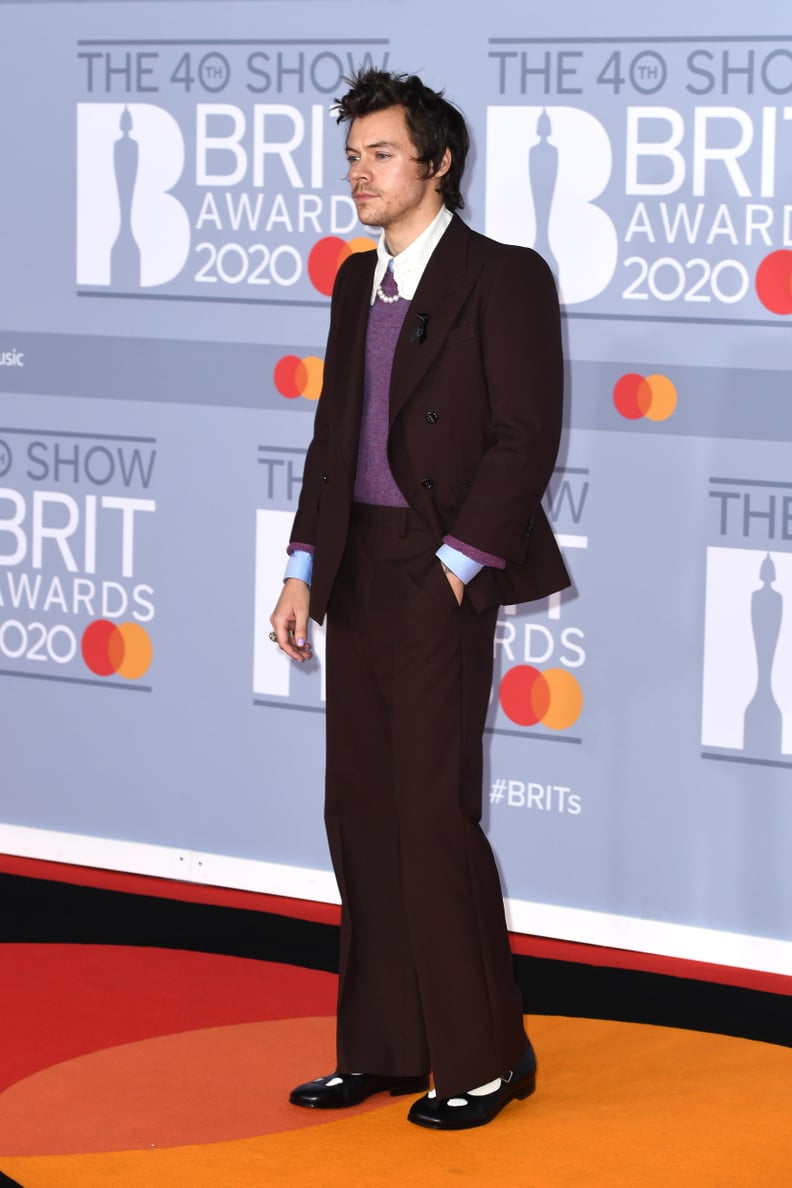 Harry's 2020 Brit Awards Necklace
While attending the 2020 Brit Awards in a Gucci suit, all eyes were on his classic pearl necklace and Mary Janes.
04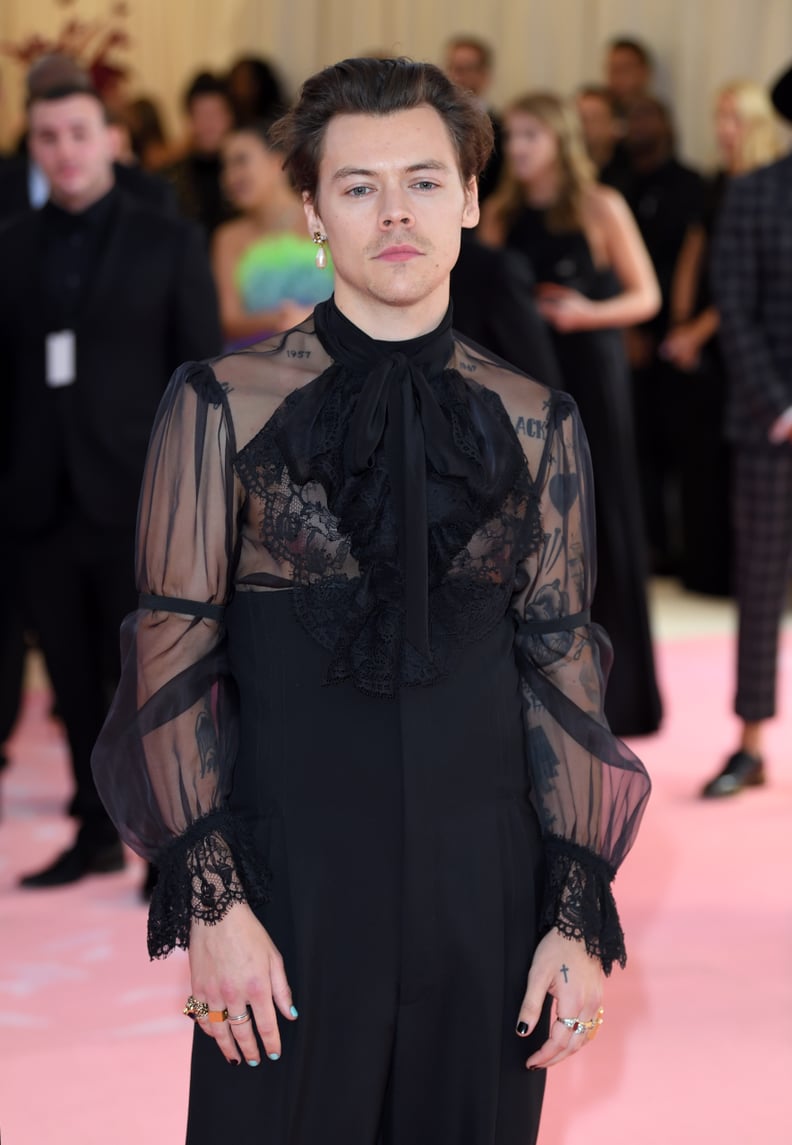 Harry's Earring at the 2019 Met Gala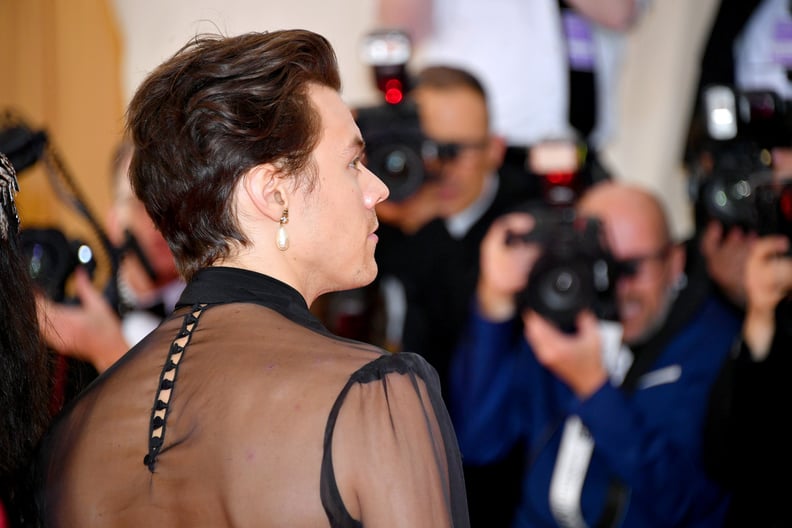 The pearl earring especially matched perfectly with the buttons on his delicate sheer black top.
05
Harry Styles's Necklaces in His "Golden" Music Video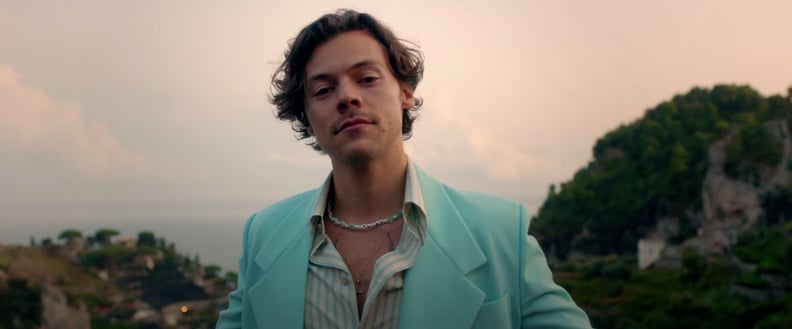 He accessorized his blue suit with a beaded Éliou necklace that said "GOLDEN."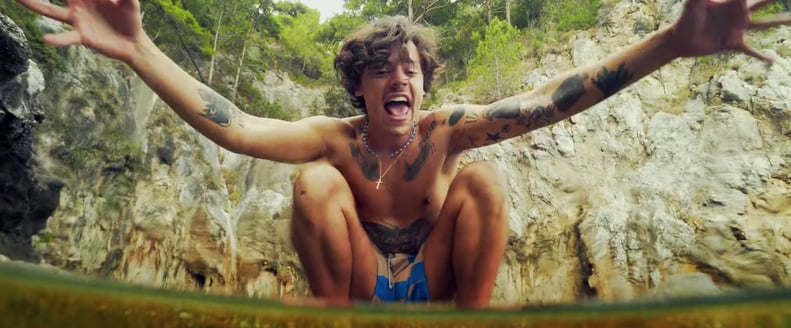 Harry styled his Bode swimsuit with a slightly different beaded necklace by Éliou.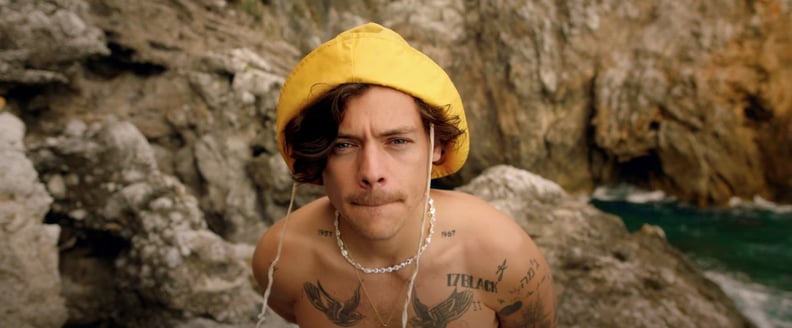 I mean just look how cute this necklace is?!
06
Harry Styles's Accessories in His "Watermelon Sugar" Music Video
In terms of jewelry, Harry went all out in his "Watermelon Sugar" music video as well. There were plenty of necklaces and rings that made an appearance.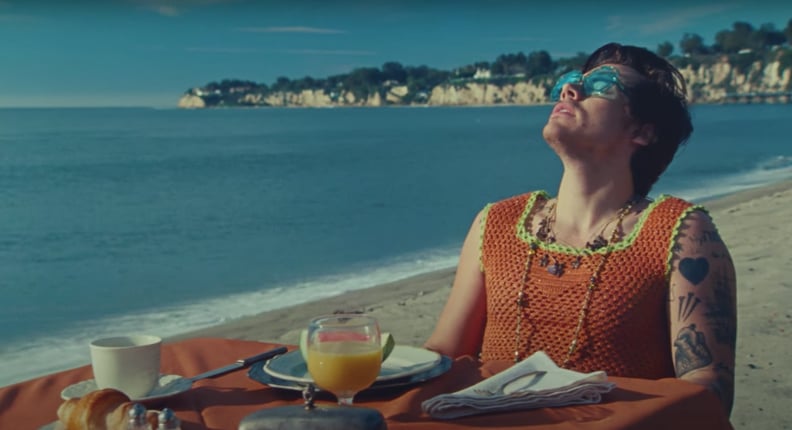 Styling his blue sunglasses with multiple beaded necklaces.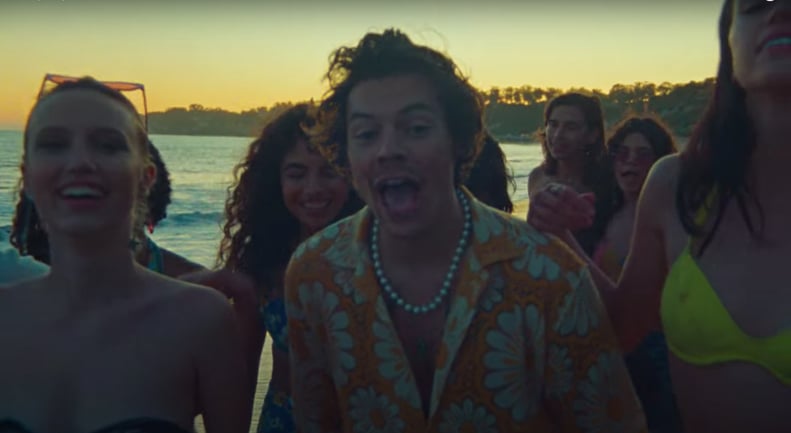 Styling his yellow flowery Bode shirt with matching side-striped shorts and one of his signature pearl necklaces.