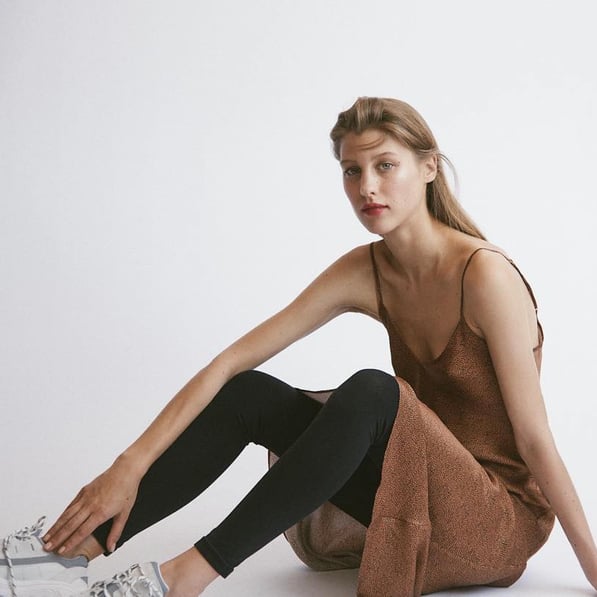 As POPSUGAR editors, we independently select and write about stuff we love and think you'll like too. If you buy a product we have recommended, we may receive affiliate commission, which in turn supports our work.
To be honest, it happened on accident. I had decided to give up sweatpants altogether and make use of the rest of my wardrobe. Though I hadn't visited the slip-dress section in quite a few months, I felt the urge to wear something sensual and sexy, even while working from home. With the temperature rising, I made my decision: a slip dress it was. Every day, my partner and I take a social-distancing walk around the neighborhood, and that's when I teamed the aforementioned slip dress with sneakers, because slippers aren't exactly functional for an activity that involves getting from point A to point B (though in my most recent experience, point A is always the bedroom and point B is always the kitchen).
Upon checking myself out in the elevator mirror, I realized I really loved my look. It felt effortless and sporty, but a slip is such a feminine, boudoir-inspired piece. My outfit said, "I can take on the world right now — I can spend time in my home and also get some fresh air outside with just two really simple basics from my closet." While a lot of people think of their sneakers as the answer to bike shorts and joggers right now and their slips to be reserved for date night only, I'm here to challenge the notion. Ahead, evidence that this combination doesn't just work but also works well.
Layer a textured slip dress — we love the luxe look of velvet — over a tee and accomplish that je ne sais quoi aesthetic with an elegant white low-top and ankle socks.
Bring casual vibes to your little black slip by knotting a button-down at the front and slipping into your white, worn-in sneaks.
Ground out a thin, lightweight slip with a sweatshirt tied around your waist and chunky platform sneakers.
Wear a gold print slip dress with thick white sneakers and a sand-colored bag — it's such an effortless way to pull off your neutrals in the summer.
Mix and match prints with a chiffon overlay and your logo bag, plus some signature Nikes. That's the best way to keep 'em guessing.
Throw on a colorful fuzzy sweater and bucket hat for a funky twist to this combination.
An eccentric slip with a touch of fringe evokes Western vibes, but your look will seem more relaxed with trainers and a crossbody bag.
Try breaking up your slip and sneakers with a quirky pop of color in the form of a sock.
Go for a supersleek look with all-black accessories and a designer trainer.
When the print on your slip is loud, keep the accessories minimal, save for a watch and simple pendant necklace.
Style your slip with high-top Converse and a wool blazer when you need a light jacket.
Wear your slip with colorblock sneakers that you play up with the addition of a handbag that pops.
Prep meets grunge in a full-on '90s look when you mix your Converse and plaid.
Add a playful touch both by matching your slip to your silk scrunchie and adding an animal-print bag.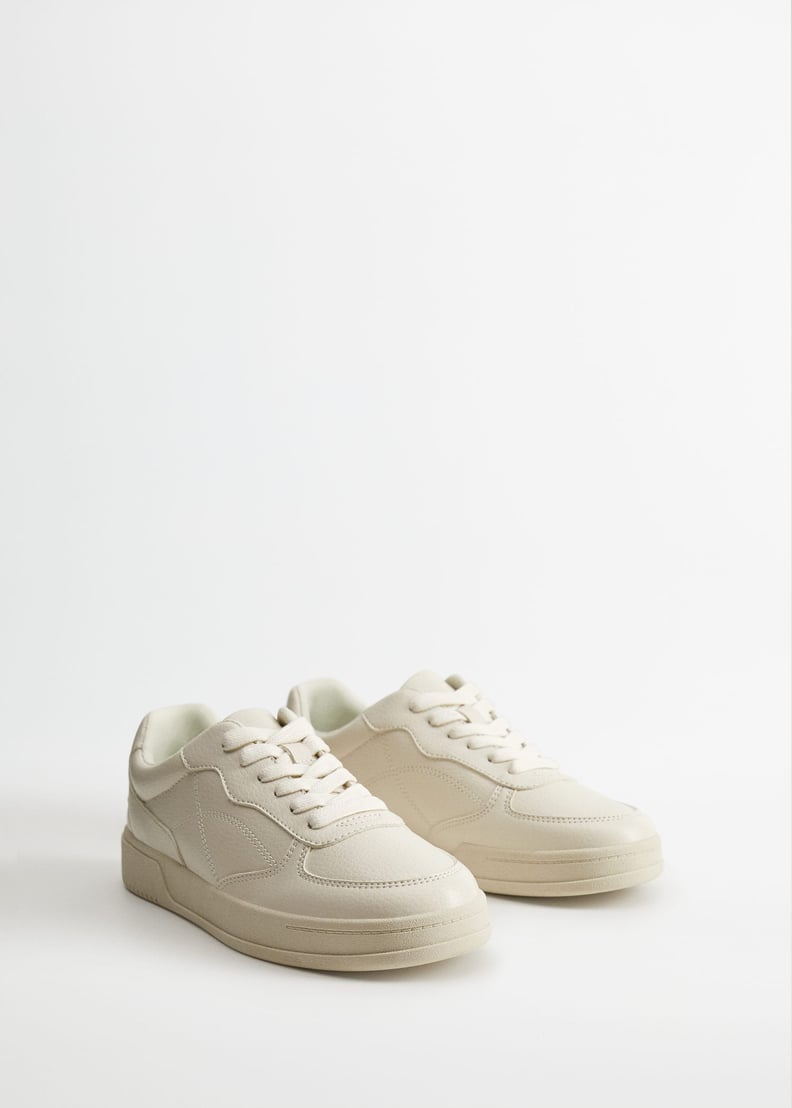 Mango Laces Basic Sneakers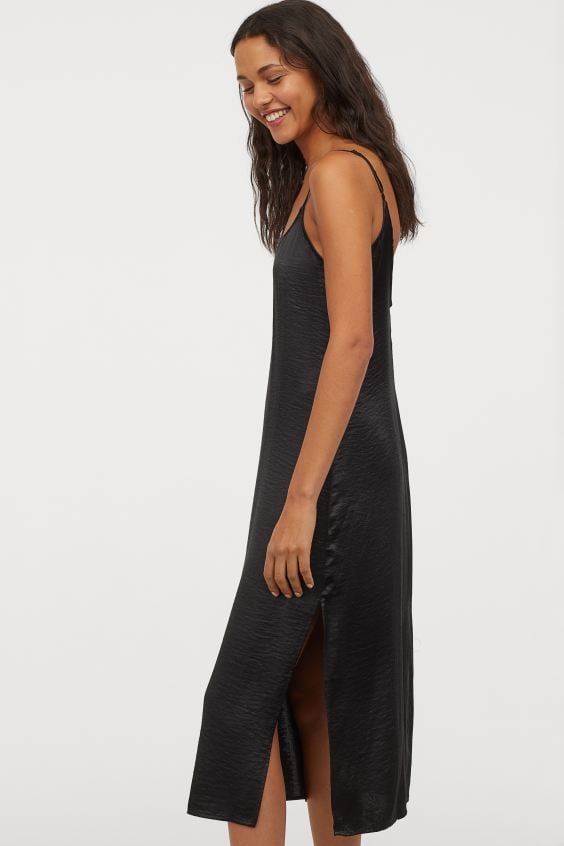 H&M Satin Style Slip Dress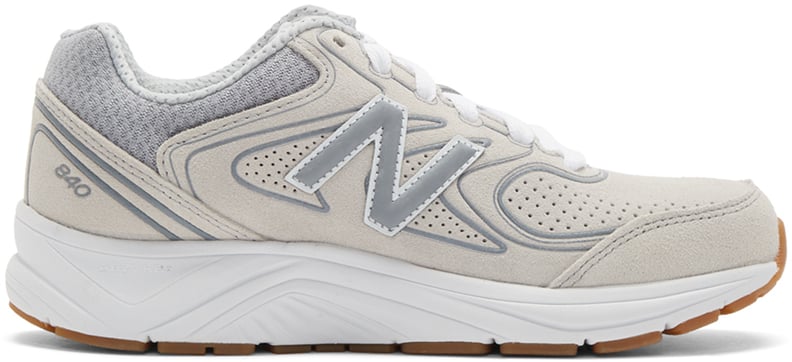 New Balance Gray 840GY2 Sneakers