POPSUGAR Photography | Diggy Lloyd
POPSUGAR Photography | Diggy Lloyd
As the designer behind a collection meant for year-round, all-occasion dressing, Misha Nonoo's something of an authority on making your closet work for you and your life. We tapped the design guru for a few of her practical styling hacks to make your Summer look work for all occasions. Put them into practice to get extra mileage out of your beach essentials, even when you're heading to lunch in the city.
From Montauk to Manhattan, South Beach to Wynwood, Zuma to WeHo. The question is, how do you master the art of translating your favorite beach look for a night on the town? Beyond reliable sunglasses, towel, and sunscreen, here are seven tips to take you straight from beach to bar in seconds flat.
01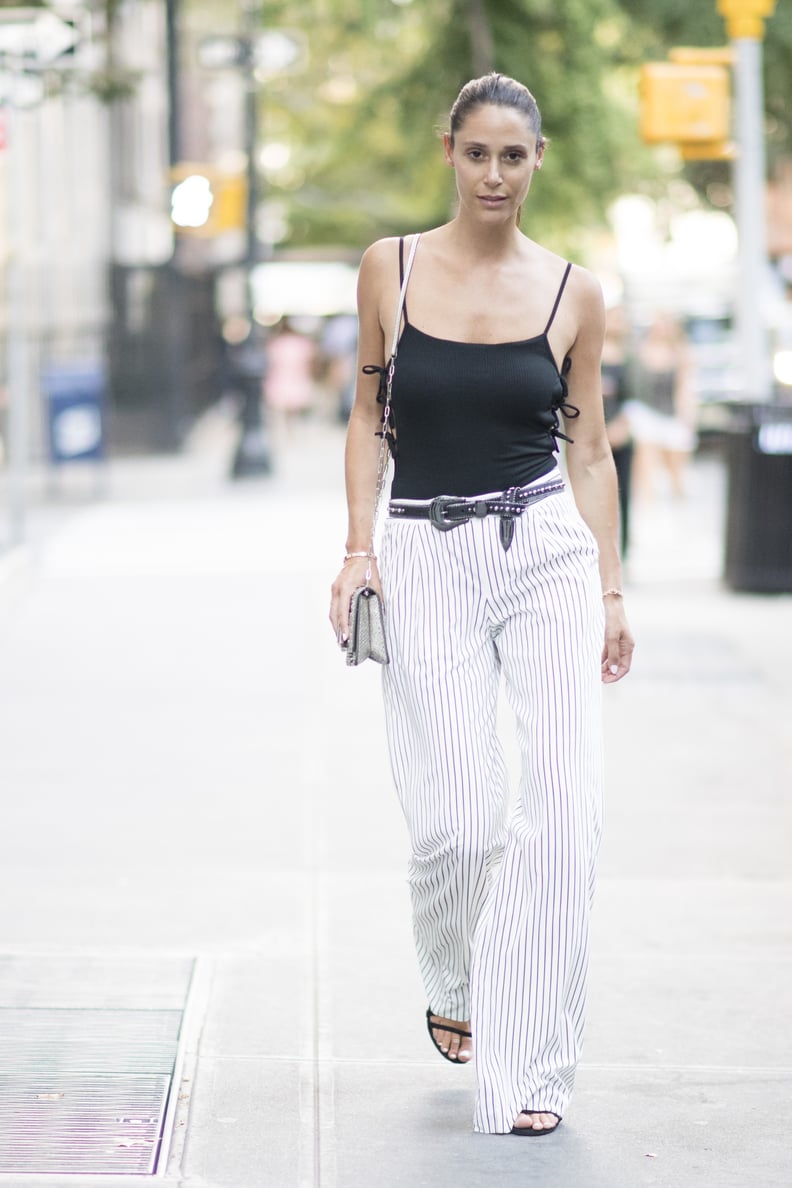 From bathing suit to bodysuit
Choose a bathing suit that can double as a bodysuit and/or is chic enough to be worn as undergarments. Any bathing suit that can complement your nighttime look will seriously aid in awkward fumbling behind a towel or in the bathroom when transitioning from beach to city.
02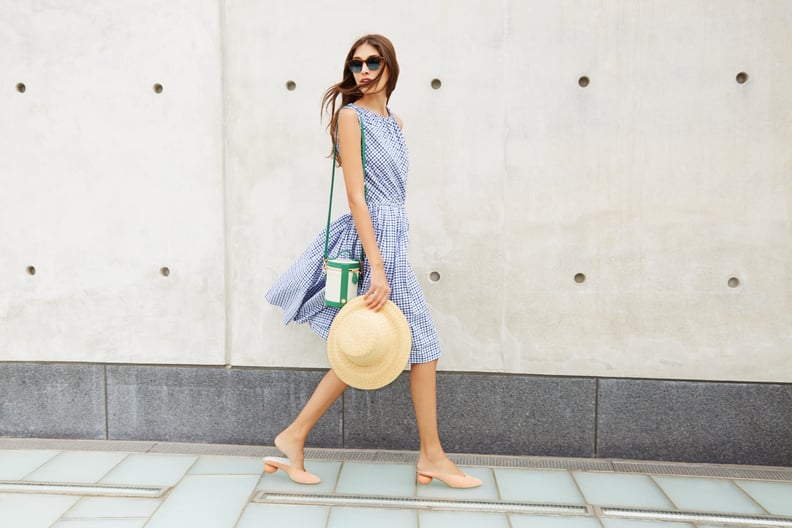 Easy breezy and teeny weeny (no yellow polka-dot bikini required)
Whether having a bite on the beach or brunch in the city, the key is to look effortless. My choice for a beach-to-city staple is either my Shack Shirt or Kate Dress. So nice, you'll want to wear them twice! Both are light and airy, ideal for both day and play. However, if dresses are not your thing, opt for a thin tank top or short-sleeved button-down paired with a breezy pair of trousers in a light fabric or a miniskirt. The last thing you want after a day in the sand is to pull on tight clothes that cling to your body. Eek.
03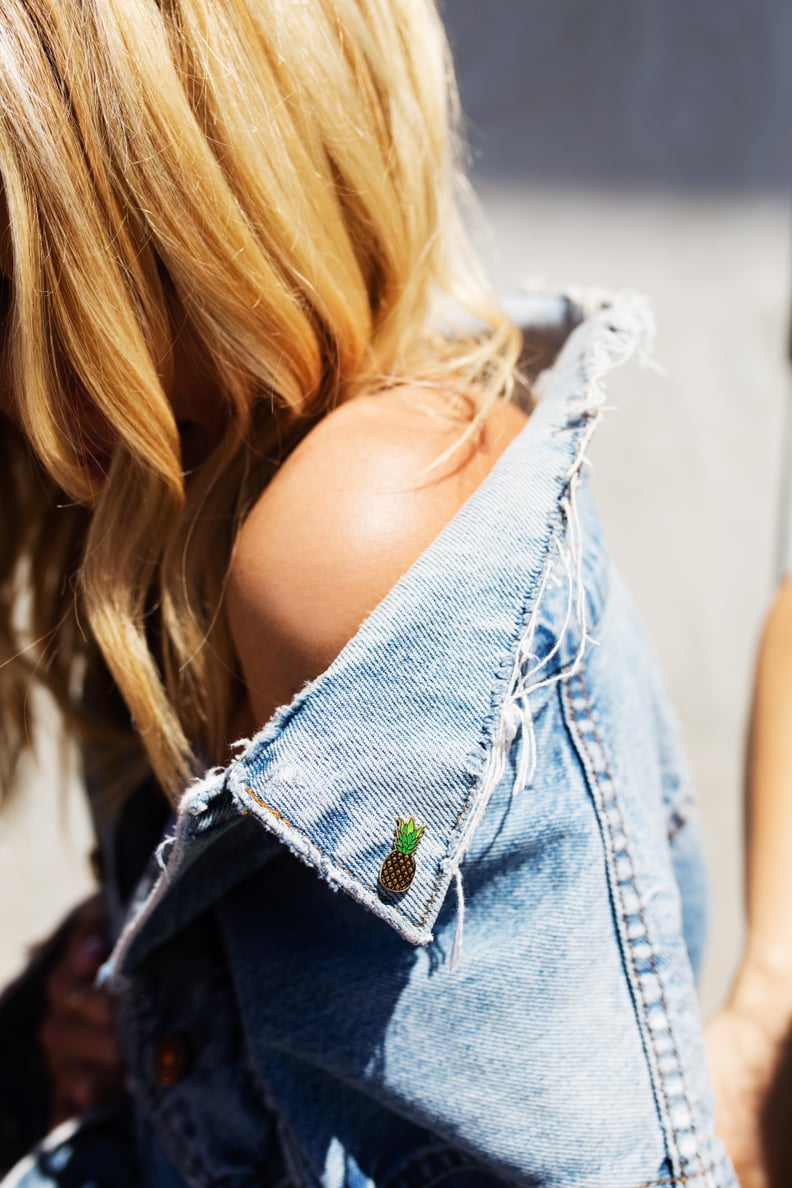 Cool Rider
While not ideal for a hot beach day, pack a denim jacket in case it gets chilly at night or to cover your shoulders when you've had too much sun — as a Brit, I'm always wary of the dreaded lobster tan. My Erin white denim jacket is my go-to for occasions like this. Wear it over your shoulders for a more polished look.
04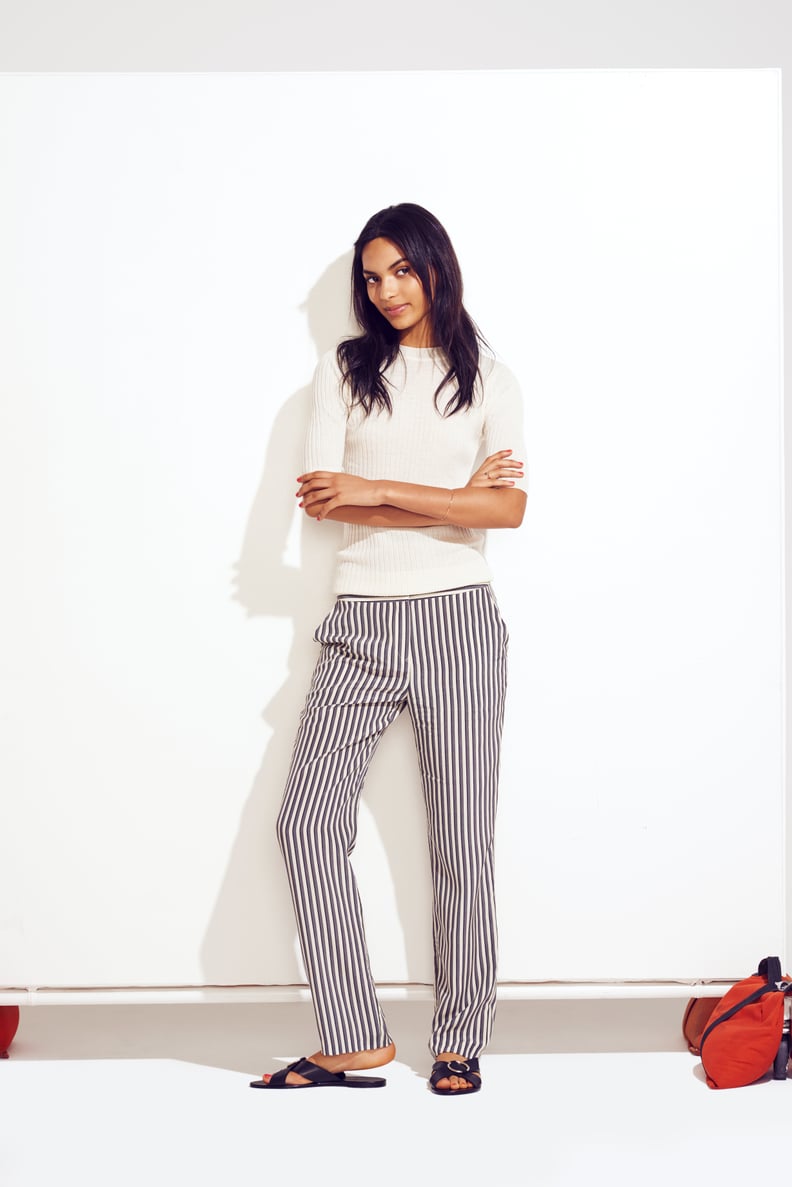 Elevate your shoe game
Opt for a chic leather sandal over flip-flops to elevate your shoe game. If you're looking for extra height, an espadrille or wedge is easier on your feet when you have to traipse through the sand or stand at a bar.
05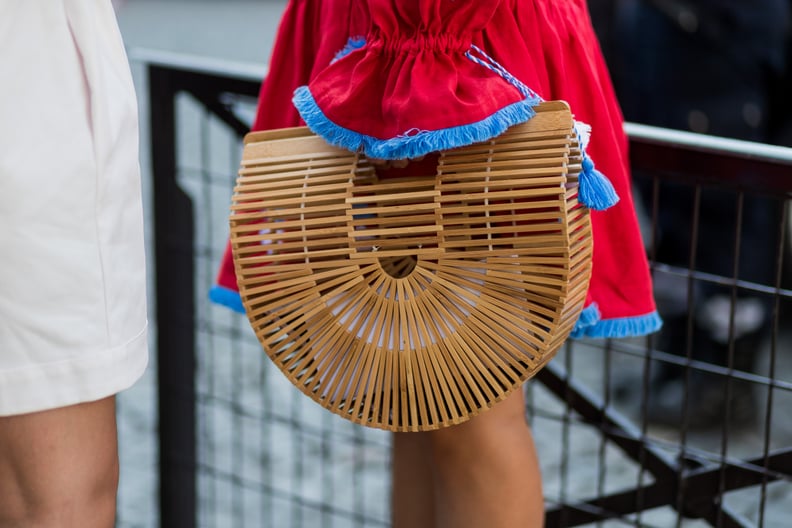 Tote-ally
Swap your everyday tote for a polished monochrome backpack or structured purse. A fashion favorite this summer is the Cult Gaia Ark Bag, which won't sacrifice style but will leave the sand where it belongs: on the beach. Let it become your new tote ally.
06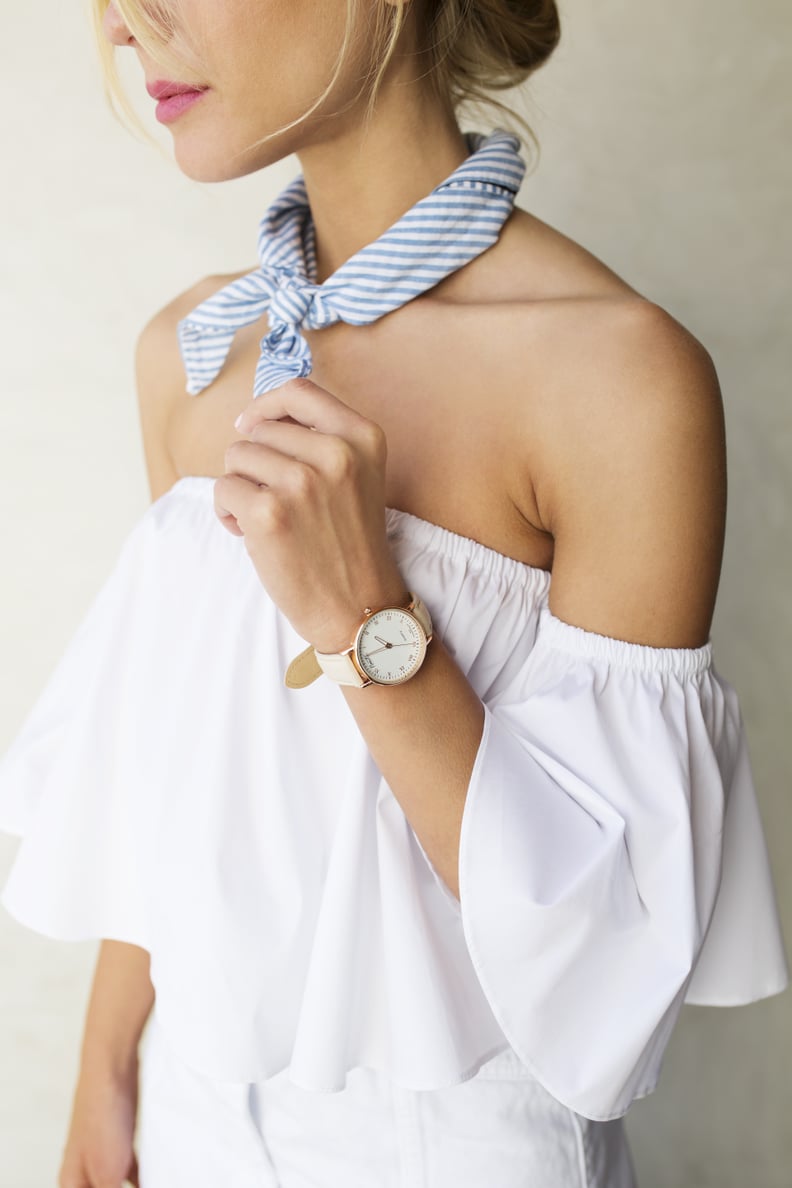 Tie me up, tie me down
You will not find anything more versatile than a silk scarf. You can wrap it up in your hair à la Jackie O, around your bag for a little embellishment, or around your neck for a little nautical touch.
07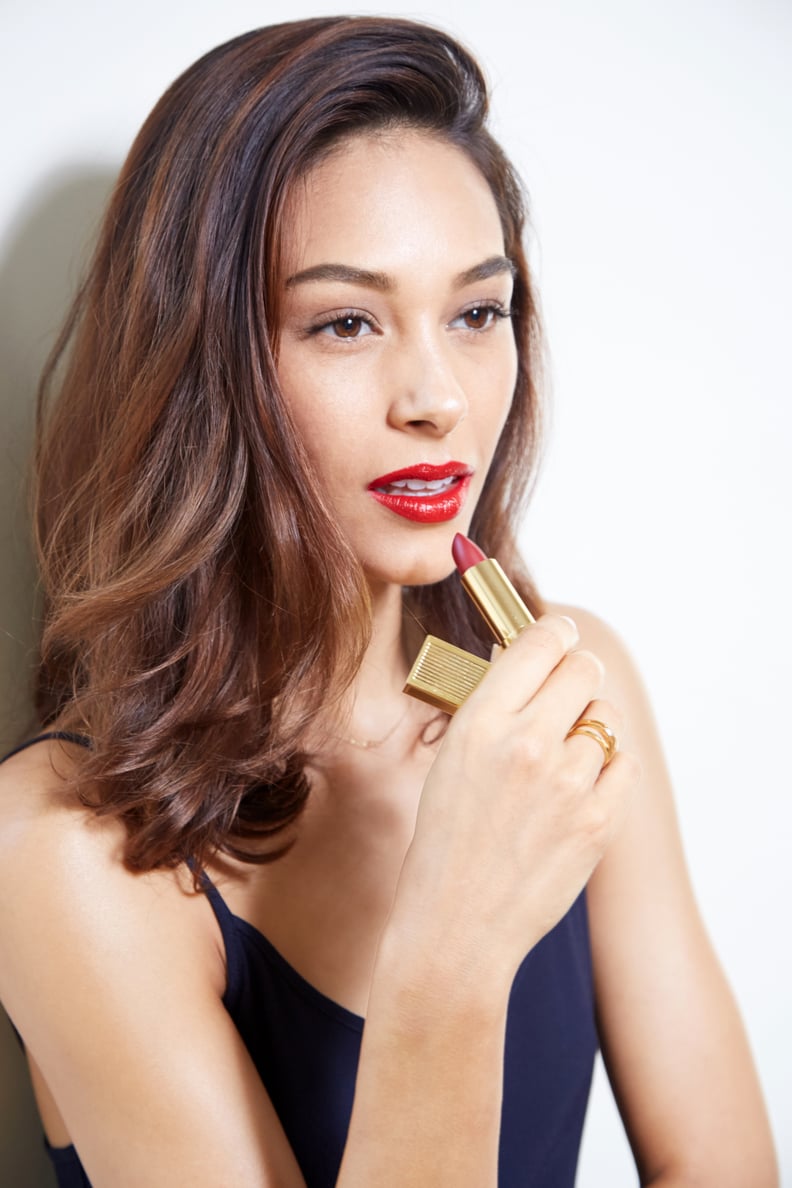 Paint the town (and beach) red
We all know the benefits of waterproof mascara and tinted sunscreen, but did you know that your favorite red lipstick can double as a sun protector for your lips? Take this a step further by investing in a red lipstick that has an SPF in it.
Follow these tips for your breeziest day yet, and be the most bodacious babe on the beach and at the bar. You'll be glad you did!