How Virtual Fashion Shows Are Changing the Fashion Industry
Will Virtual Runway Shows Alter Fashion's Age-Old Hierarchy? Here's Hoping!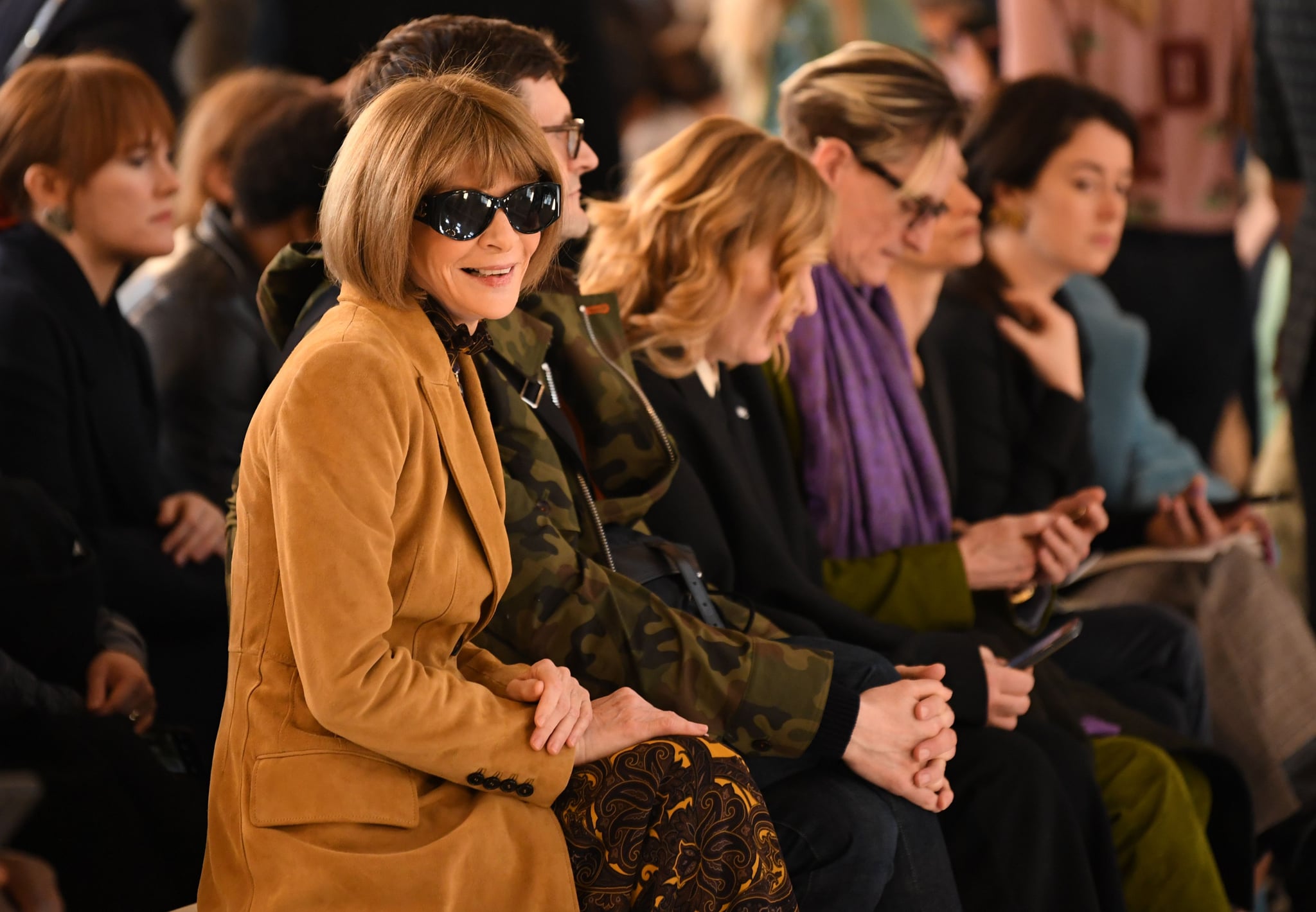 Before becoming a journalist, I was on the other side of the press, working at a luxury fashion house in their public relations department. Working for a global brand was amazing and very educational. I was tasked with helping the director dress our celebrity clientele for red carpet events. I got to plan and attend extravagant events for what seemed like the most important people in the world. It was great, but the one thing I hated every year was managing the seating arrangements for fashion shows.
Every spring and winter, our team would hand select the attendees, dole out invites, and assign seating to the coveted show. The process was lengthy: divide 50-75 front row seats among top fashion editors, buyers, celebrities, athletes, models, friends and family, and influencers. We carefully made sure rival publishers weren't sitting next to each other, or that a known scandal wasn't visually displayed at our show. Both situations would be detrimental for all parties involved, including our brand.
"Sitting in the front row meant you mattered more than anyone else."
Our main goal was simple: craft a front row where we could create numerous media moments to gain exposure (celebrities and actors) and get the collection in front of the eyes of those who would influence sales (fashion editors and buyers). Once the seating chart was set, invites went out. The process came with many negative and hard conversations for people placed in the second row and beyond. Some guests became hostile, demanding to be placed where they could see (and be seen). Others were convinced that a mistake was made, exclaiming that people who work at publishers like theirs simply don't get seated outside the front row.
I couldn't understand how grown adults were so hot and bothered over a seat to a show that lasted maximum 15 minutes. When dealing with difficult editors or their assistants, I'd always think, Why does it matter so much? Why does this person think they deserve the best seat? Why are they so ungrateful? Why do they think they're so cool?
It was a sense of entitlement I didn't fully understand until I worked at a fashion magazine and kicked and screamed to get senior editors to the front row. Working at popular fashion magazines with very well-known editors, I became aware that the closer you sat, the more important you were. Seating to many editors back then — and today — was considered a sign of their status and a right if you were employed at top publications.
It becomes part of the conversation every season; editors would boast in answer to the notorious question, "Where are you sitting?" Particularly to junior staff, who were known to sit third row or further. It was a public statement to you and everyone in attendance, of how the designer valued you and your publication. "Sitting in the front row meant you mattered more than anyone else," a London-based fashion editor tells us.
But due to COVID-19, in-person runway shows were largely put on hold and designers navigated collection viewings online, changing the balance of power among editors. By showing clothing virtually, digital shows gave accessibility to everyone from the comfort of their phone or computer. Everyone had a front row seat, eliminating that decades-old hierarchy.
"No one sees who is attending the show now. You sit on your couch, watch a screen, and realize — wow, why did I care so much?"
For Annette, a recently promoted associate fashion editor, she looked forward to her front row day and feels robbed of the opportunity. "I've been working for a certain type of authority and recognition for years, and the front row is a symbol of that," she says, "it tells everyone you're It."
Speaking to a few other editors, it was clear where the industry stood on this: virtual runway shows are democratizing Fashion Week and challenging our norms. "No one sees who is attending the show now. You sit on your couch, watch a screen, and realize — wow, why did I care so much?" senior fashion editor Alex exclaims. Editors are used to the traditional fashion hierarchy, the kind you've seen portrayed in The Devil Wears Prada, where senior leaders' opinions are law and front row seats show status.
To me, virtual runway shows may finally mean the end of that ego-driven editor and exclusive access that only insiders are privy to. As someone who's seen the desperation and frustration, and how much energy and emphasis we put on landing that elusive front row seat, I hope this is a wake-up call to the industry to prioritize the many more important things happening in our world.