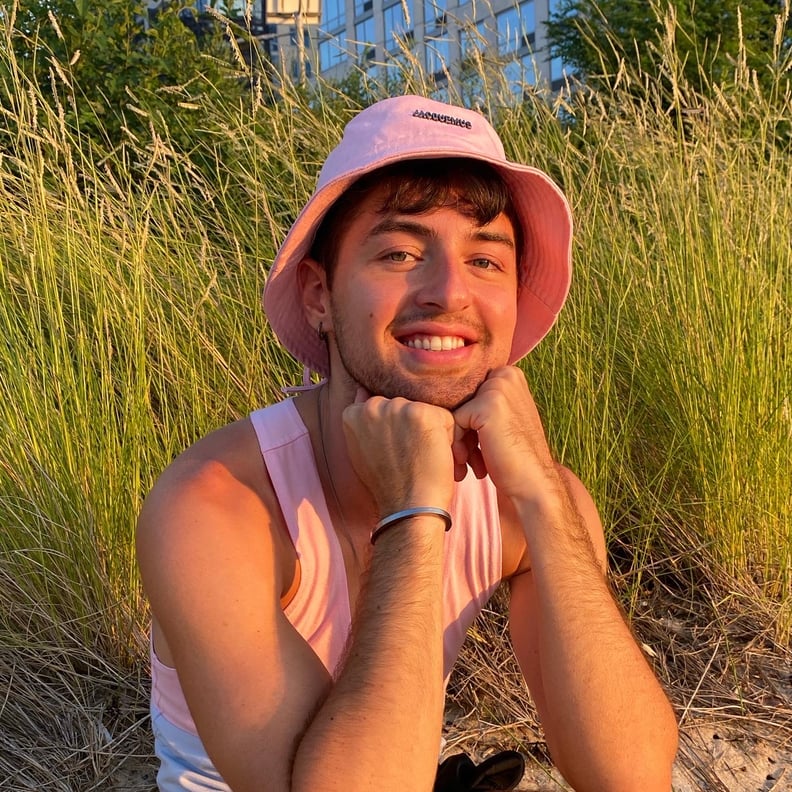 POPSUGAR Photography | Caitlin Reid
POPSUGAR Photography | Caitlin Reid
Every editorial product is independently selected by our editors. If you buy something through our links, we may earn commission.
Well, it's over: I've given up DIY-ing a jawline with careful beard trimming. Now I'm adjusting to life as a sun-kissed Frenchman with a neckbeard and a loving partner, and it's thanks to this bucket hat by French fashion darling Simon Porte Jacquemus. With its recognizable Jacquemus logo in silver lettering, it's a classic cotton-made bucket with a lot of heart.
Does it get more '90s than this? The Jacquemus Le Bob Gadjo Canvas Bucket Hat in Light Pink ($110) is très chic for a bike ride along the Seine, or cementing your street style status alongside Rihanna, Rosalía, and Bella Hadid.
I can say confidently I'll never unwrap this bow: tied lovingly by Jacquemus himself before hand-delivering my hat box to French UPS, probably watery-eyed. While I settle a lovers' quarrel and find somewhere to ash my cigarette, read ahead to shop the Jacquemus Le Bob Gadjo in Light Pink. And, for a neutral alternative, try the Jacquemus Le Bob Gadjo Canvas Bucket Hat in Beige ($110) on for size. Happy shopping, mon amie.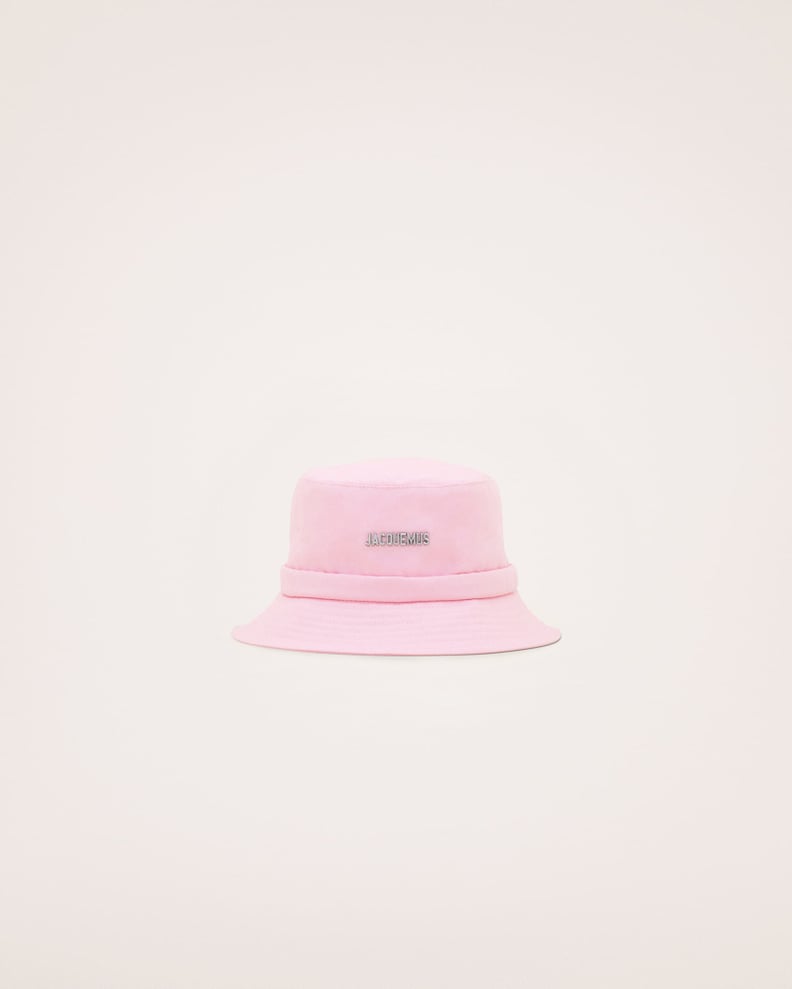 Jacquemus Le Bob Gadjo Canvas Bucket Hat in Light Pink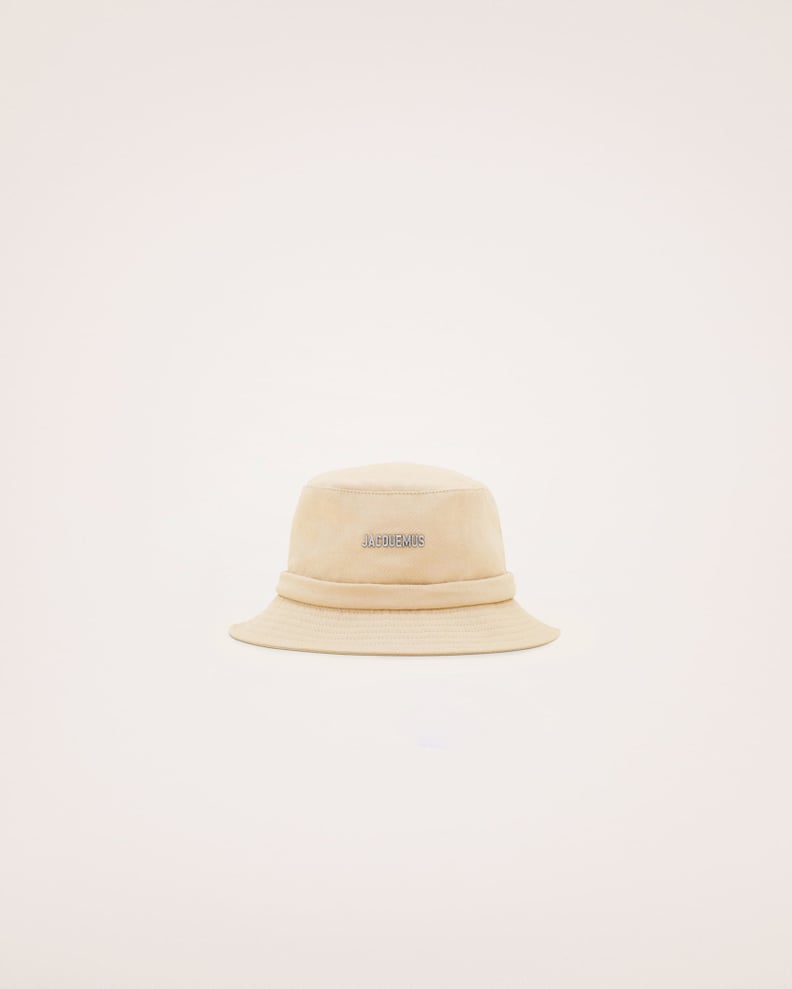 Jacquemus Le Bob Gadjo Canvas Bucket Hat in Beige