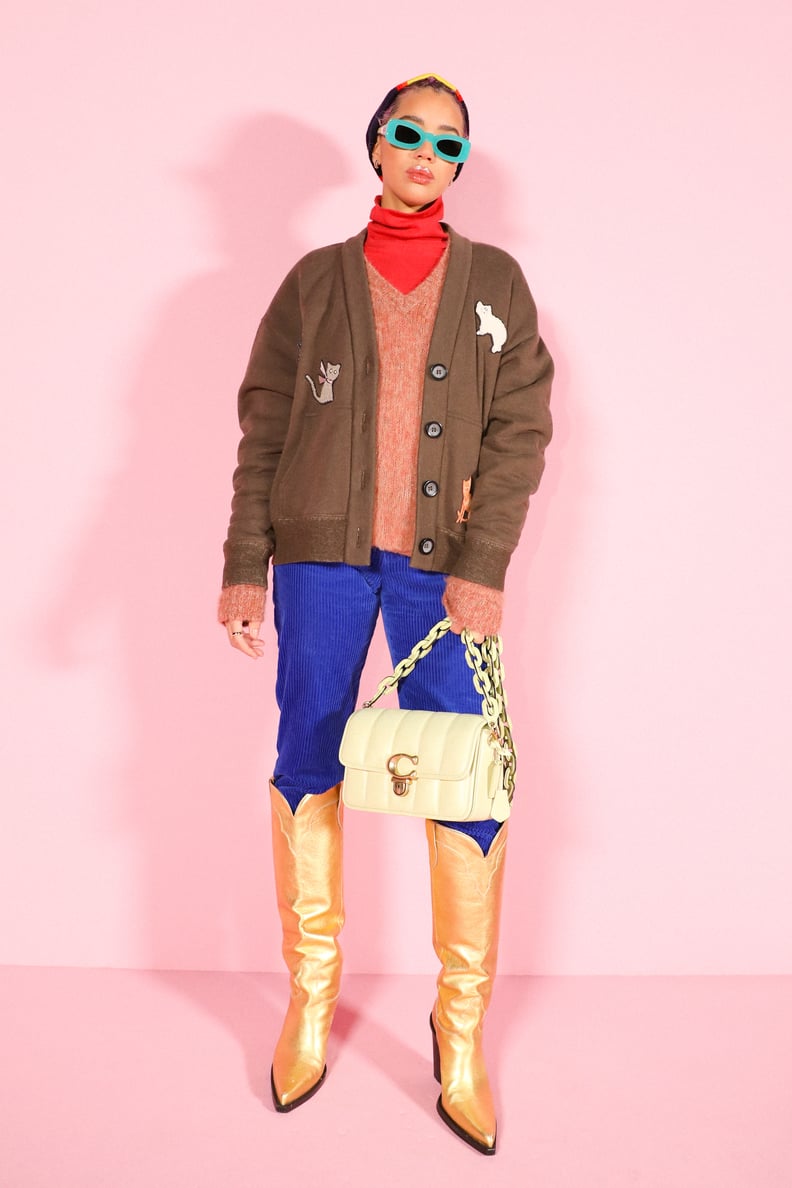 Courtesy of Coach
Courtesy of Coach
"My journey with fashion involves wearing pieces that make me, a queer Black woman, feel attractive and in my power," says "Yellowjackets" star Jasmin Savoy Brown, who plays the powerhouse Taissa in the hit Showtime series. It's why Brown is intentional about every detail of her look when she steps outside the house. For her outfit at Coach's New York Fashion Week show on Monday, Brown considered several questions about how she felt before arriving at a red turtleneck, a cozy cardigan, and blue corduroy jeans. "Does this outfit make me feel confident? Does it represent me in some way? How do I feel when I put this on, and does that feeling fit the energy of this particular brand and show?" And most importantly, "Do I feel hot in this?"
Lately, menswear-inspired pieces make her feel most attractive. "I'm more confident in pants and a sweater these days than I am in a skirt or dress," she tells POPSUGAR, explaining that she eschews gendered fashion norms for items that make her feel at ease. In fact, in collaboration with her stylists Danni and Emma, Brown considered designs that were worn by male models in previous seasons. "I've found myself drawn to androgynous silhouettes," she says. "Right now I actually feel more feminine in clothes that aren't stereotypically feminine, and that's been fun to explore."
Her gender-inclusive approach to dressing also applies to her accessories, like turquoise-framed sunglasses, a headscarf, and gold cowboy boots from Milan-based footwear brand Paris Texas. She completed her look with a Coach Studio shoulder bag that reminds her of her first introduction to the brand, when her cousin bought a handbag in middle school. "Coach holds a lot of nostalgia for me. And I've always appreciated how the pieces never go out of style," she says.
For Brown, landing on Coach's VIP guest list at New York Fashion Week feels like a full-circle moment. "Being invited to and attending fashion shows has been very healing and affirming," she says.
"My journey with fashion involves wearing pieces that make me, a queer Black woman, feel attractive and in my power."
Ahead, she recounts her process getting ready for Coach's Fall 2022 fashion show and sitting front row next to celebrities like Megan Thee Stallion and "Euphoria" actor Angus Cloud. Scroll on for the details.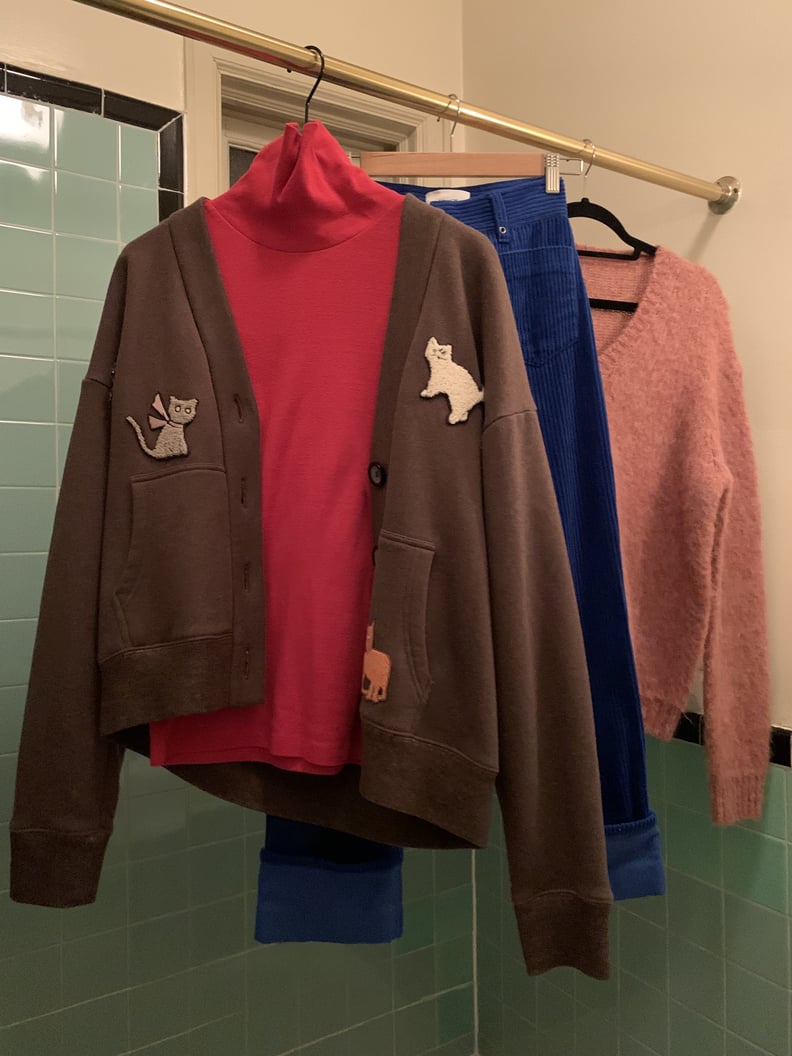 On Curating New York Fashion Week Looks
When selecting a look for fashion shows, Brown considers outfits that command attention. "I don't want to blend in, even if that means taking a risk," she says.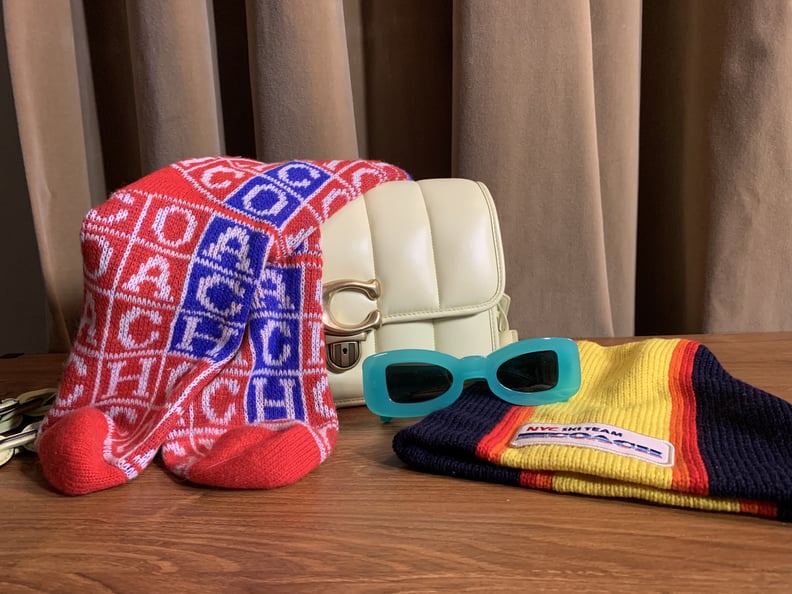 On Her Personal Style
To describe her personal style, Brown came up with three words: colorful, eclectic, simple. "Sometimes that means a sheer dress that leaves little to the imagination [like my] 'Yellowjackets' premiere dress. Other times I put on as many colors as I can find, as is the case here." More often than not, you'll find her in ripped jeans and a pink shirt from Aritzia with classic gold hoops, white Converse sneakers, and shimmery pink makeup. "In my day-to-day life, I like an outfit I can put together in 20 minutes or less, including hair and makeup. I'm a woman on the go," Brown says.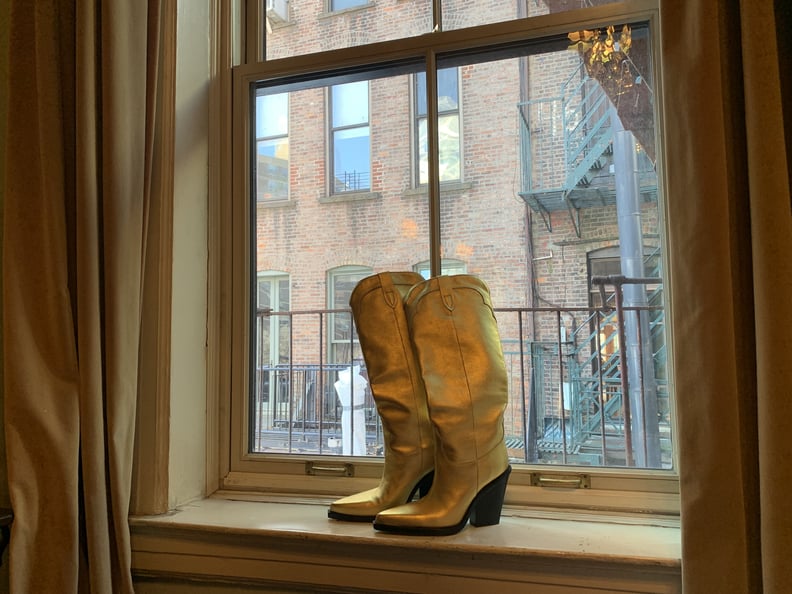 On the Paris Texas Boots
The gold boots were a fun final addition and became a staple of many of Brown's NYFW looks this season.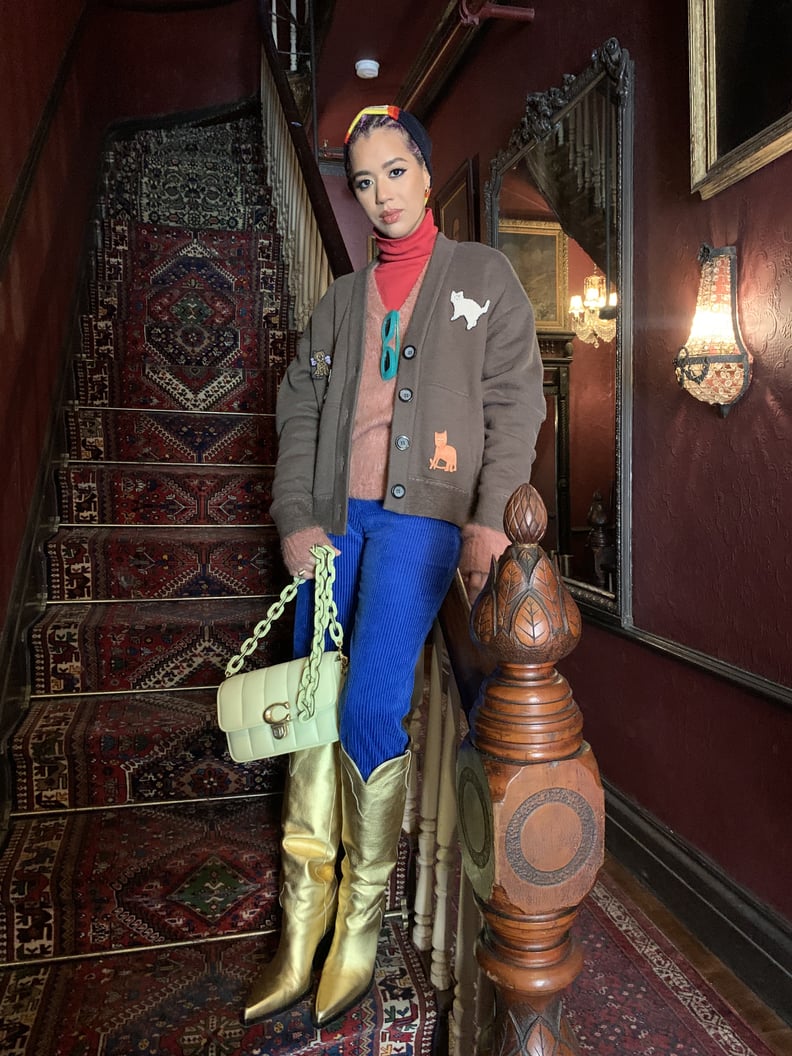 On Upcoming Projects
Brown is currently working on her first EP, titled "East LA." While there's no release date yet, fans can enjoy a new single and music video for her song "Orange Wine." Brown is also hoping for a second season of her podcast for Netflix, "The Home Schedule." And of course, fans can look forward to seeing more of Brown on season two of "Yellowjackets."