As POPSUGAR editors, we independently select and write about stuff we love and think you'll like too. If you buy a product we have recommended, we may receive affiliate commission, which in turn supports our work.
Ted Lasso star and co-creator Jason Sudeikis won two Critics' Choice Awards, for best actor in a comedy series and best comedy series, then thanked his ex-partner Olivia Wilde in the virtual press room. "I want to thank my kids, Otis and Daisy. I want to thank their mom, Olivia, who had the initial idea to do this as a TV show. It was like, 'Wow, you and Brendan [Hunt] and Joe [Kelly] like doing that so much, you should do it as a movie or TV show.' I was like, 'No.' She was right," he said.
Jason showed off another hoodie after getting buzz at the Golden Globes for his tie-dye sweatshirt, which came from his sister's dance studio. He confirmed to fans he's got a whole assortment of hoodies that stand for various things he supports. Well, it looks like the night was dedicated to Olivia not only in speech, but in dress.
As it turns out, this blue sweatshirt says "Crockett High School," which is the fictional school in Booksmart (2019), for which he played the principal. Olivia made her directorial debut with Booksmart, so Jason's apparel basically said, "You supported my career, and I support yours." Olivia even commented on his choice of outfit! Scroll down for a quick mini timeline and backstory about this sweet moment (and to shop the hoodie before it sells out).
Olivia Wilde and Jason Sudeikis Were Together From 2011-20
They have two children together: Otis and Daisy. Though they were engaged, they never married.
Olivia Directed Booksmart and the Film Premiered in 2019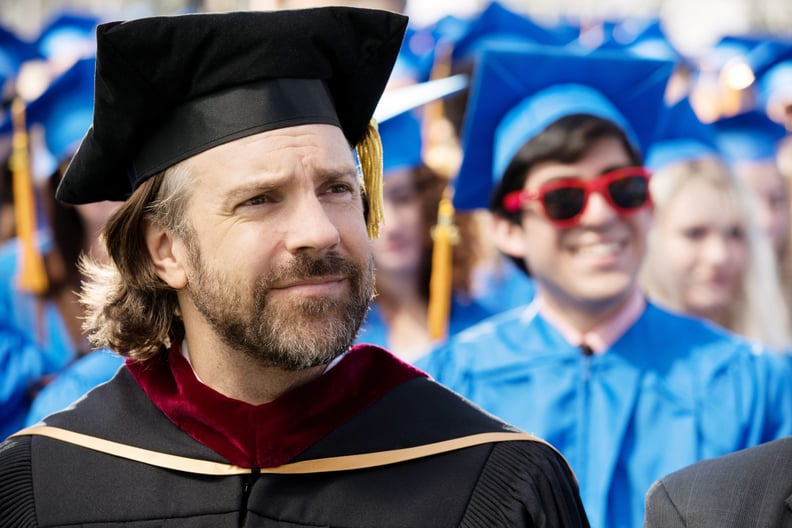 Jason, Her Partner at the Time, Had a Role in the Film
Jason played Crockett High School's principal, Jordan Brown.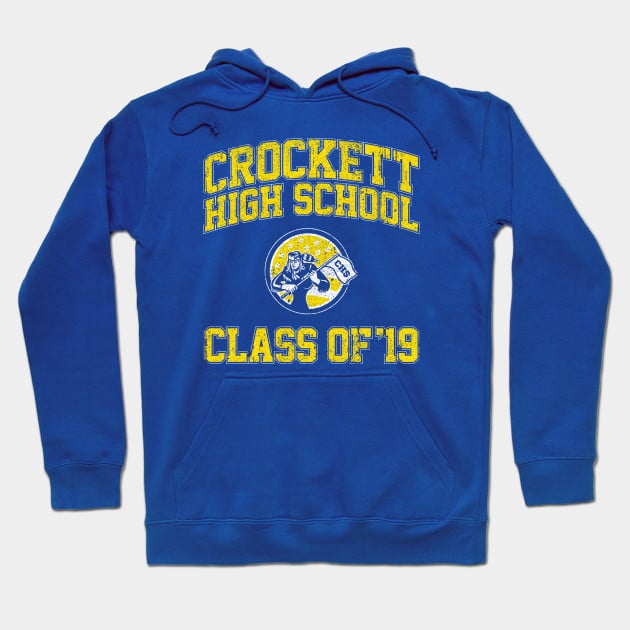 Booksmart Hoodies Are Still Available to Shop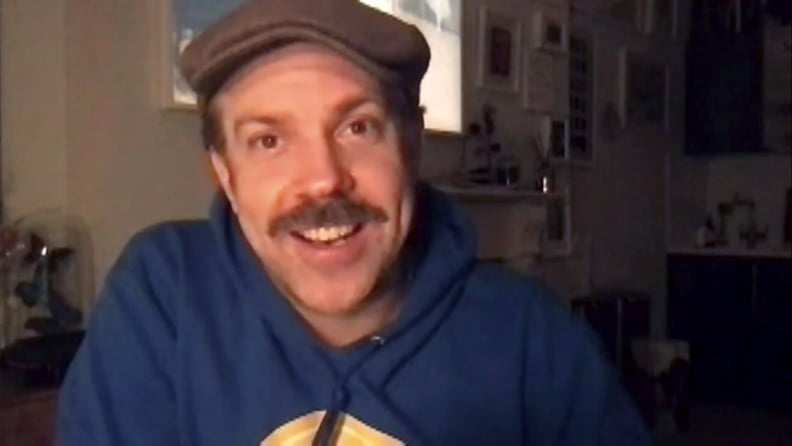 Jason Wore His to the Critics' Choice Awards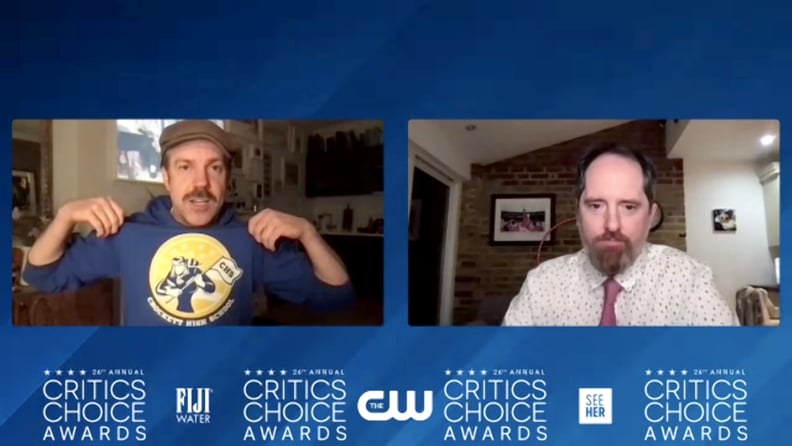 Jason Thanked Olivia For Her Ted Lasso Inspiration
And Olivia Joined the Conversation
Looks like she supports him (and his award-season style) right back!