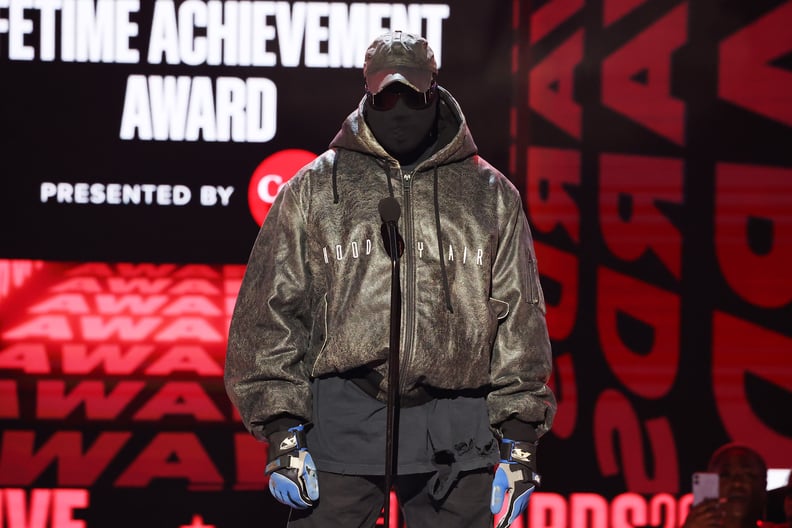 Getty/Leon Bennett
Getty/Leon Bennett
Kanye West's appearance at the 2022 BET Awards was unexpected, and his masked outfit was possibly the most surprising part of his arrival. The hip-hop icon took the stage at Microsoft Theater in Los Angeles on Sunday, June 26, to present the Lifetime Achievement Award to his longtime friend Sean Combs, aka P. Diddy. West dressed in his signature deconstructed style for the occasion, donning a Hood by Air puffer jacket with a padded hood and a zippered pocket on the left sleeve. He wore it over a black T-shirt with visible rips around the hem to convey an intentionally distressed look, a pair of baggy black pants, and Balenciaga's Bulldozer lace-up boots.
The legendary rapper finished with a pair of blue motorcycle gloves, dark sunglasses, and a black mask that covered his entire face. The accessory had the internet worried he would faint, as he had to take small breaks throughout his speech to control his breathing. The look is reminiscent of Balenciaga's fully covered models at the resort 2023 show, which also saw West in attendance.
The "Runaway" singer delivered a moving tribute to P. Diddy, whom he described as a king. "How do we crown our kings? How do we appreciate our kings?" West began. He gave Diddy credit for creating the industry blueprint. "This is my favorite artist," West continued. "You see what I'm saying? Favorite artist — everything — specifically, production, drip. You know, back then, it was so many rules to hip hop. And he broke all of them and broke down all the doors and understood contracts the way a lot of us still don't, understood money the way a lot of us still don't."
Following this introduction, other stars (including Mary J. Blige, Nas, Lil' Kim, Busta Rhymes, Bryson Tiller, Faith Evans, and the Maverick City Choir) honored Diddy with a beautiful performance.
Ahead, check out different angles of West's masked outfit and see what other stars wore on the BET Awards red carpet.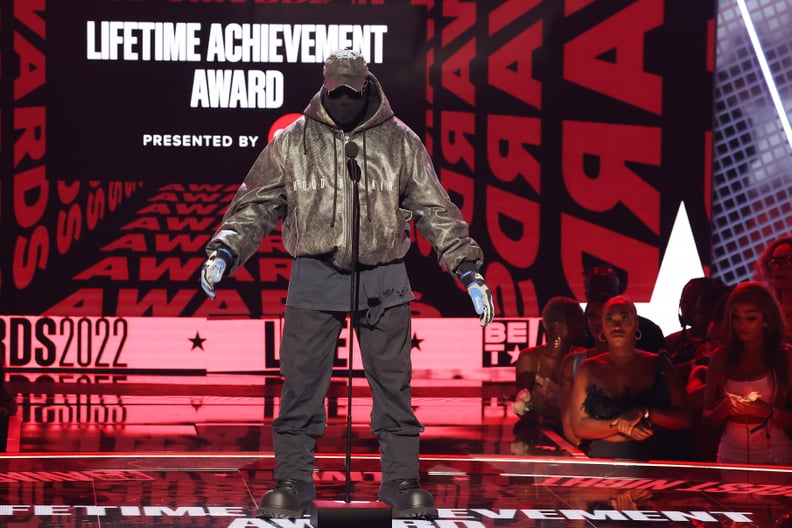 Kanye West Speaking Onstage During the 2022 BET Awards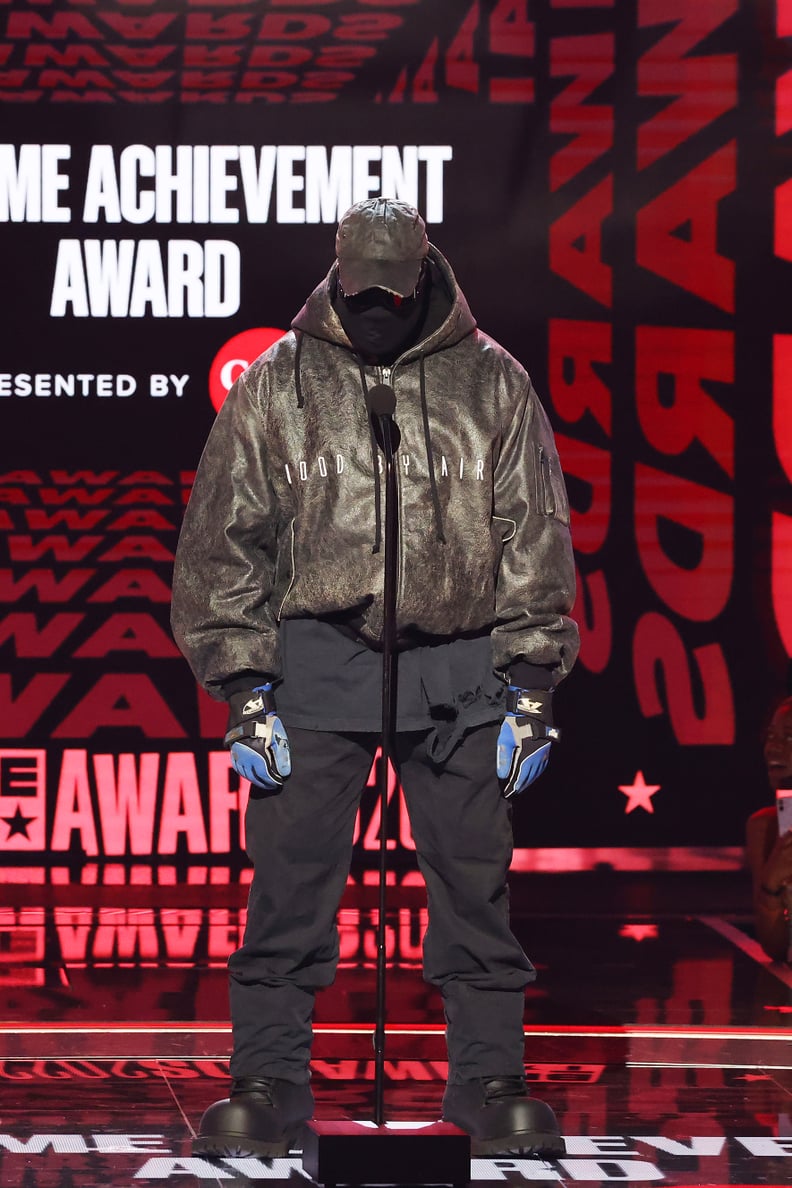 Kanye West Speaking Onstage During the 2022 BET Awards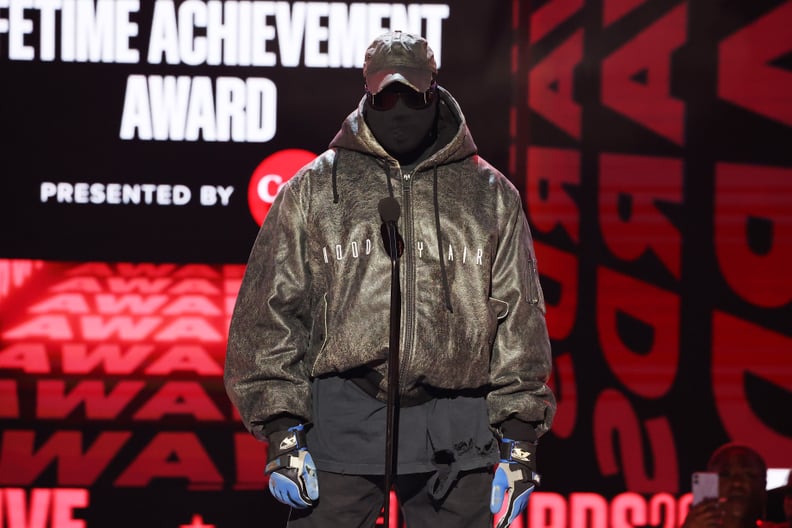 Kanye West Speaking Onstage During the 2022 BET Awards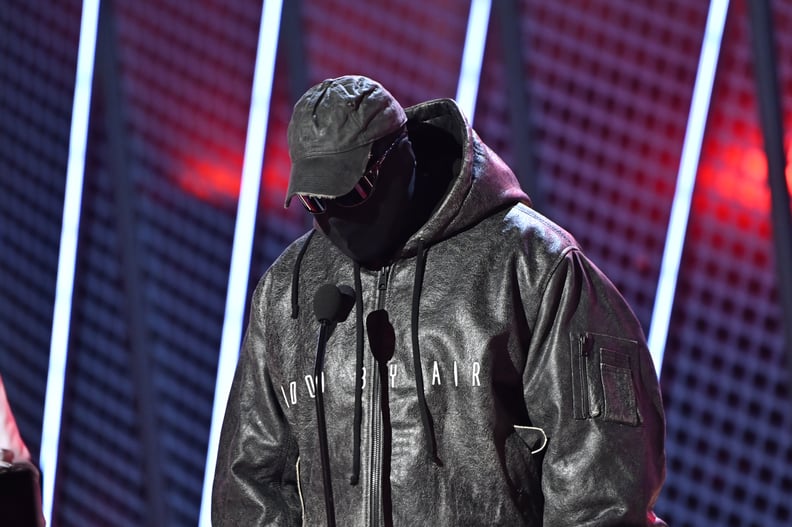 Kanye West Speaking Onstage During the 2022 BET Awards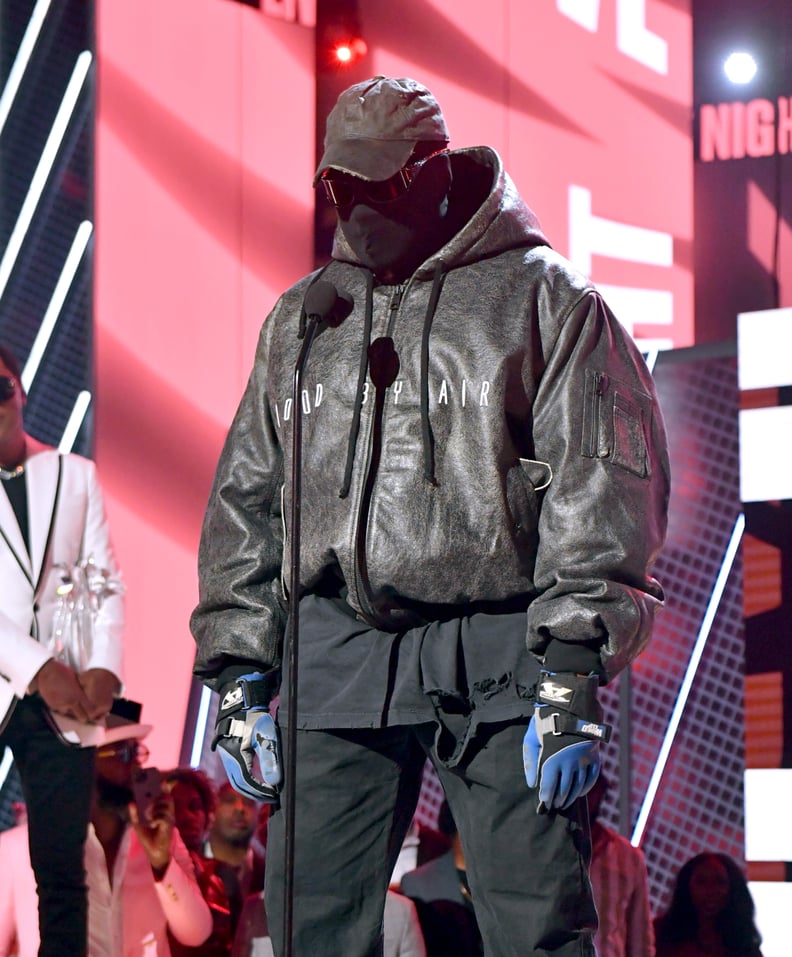 Kanye West Speaking Onstage During the 2022 BET Awards