Kylie Jenner's Thong Bodysuit and Sheer Dress Are Racking Up the Instagram Likes
It's no secret that one of Kylie Jenner's favorite holidays is Halloween. She's dressed as everything from Christina Aguilera to Ariel from "The Little Mermaid"; Bride of Chucky to a version of her younger self. In fact, she even started this year's All Hallow's Eve a little early by dressing as Elphaba, the Wicked Witch of the West with friend Hailey Bieber at the beginning of the month. But this year, she's dropping not one, but four new costumes for the dress-up season — and Halloween isn't even over.
On both Instagram and TikTok, Jenner first shared an all-white look with the caption "modern bride of frankenstein." She showed off a plunging, sheer, white Marilyn Monroe-inspired mini dress with a coordinated corset on top, nailing the costume while also showing off major ready-to-wear trends of the season. She finished her look with bold, chunky highlights.
The makeup mogul shared other more period-focused looks for the same character on her Instagram, including a fully tied-up bondage style dress, a sleeveless gown with puffy shoulders, and even a barely-there bra top that looked to be made out of paper maché with nothing but a black sheet on her bottom half. Of course, there was a full vintage-style photoshoot to show off the looks.
What followed on her social media platforms were three more outfits. First, an all-black Elvira: Mistress of the Dark, wearing a black velvet plunging gown with a down-to-there neckline and up-to-there slit. Additional photos revealed that the bottom of the dress could be removed to show off a daring thong bodysuit underneath.
In one image, she poses in front of a spiderweb, captioning her second Elvira costume of a white spider underwire bra top and sequin-covered loincloth-style thong with "kyvira." Lastly, Jenner went for an all-red latex bodysuit, gloves, and thigh-high heeled booties to "fight aliens in space."
The corset trend is nothing new for Jenner who loves a structured bodice. Just last week, she shared a series of snaps on Instagram wearing a black satin vintage corset look and, of course, teased her Kylie Cosmetics x Batman collab earlier with a catsuit and black corset peeking out from underneath.
In short, the looks just keep coming. If you want to mix in some of Jenner's epic Halloween style into your everyday wardrobe, shop similar styles ahead.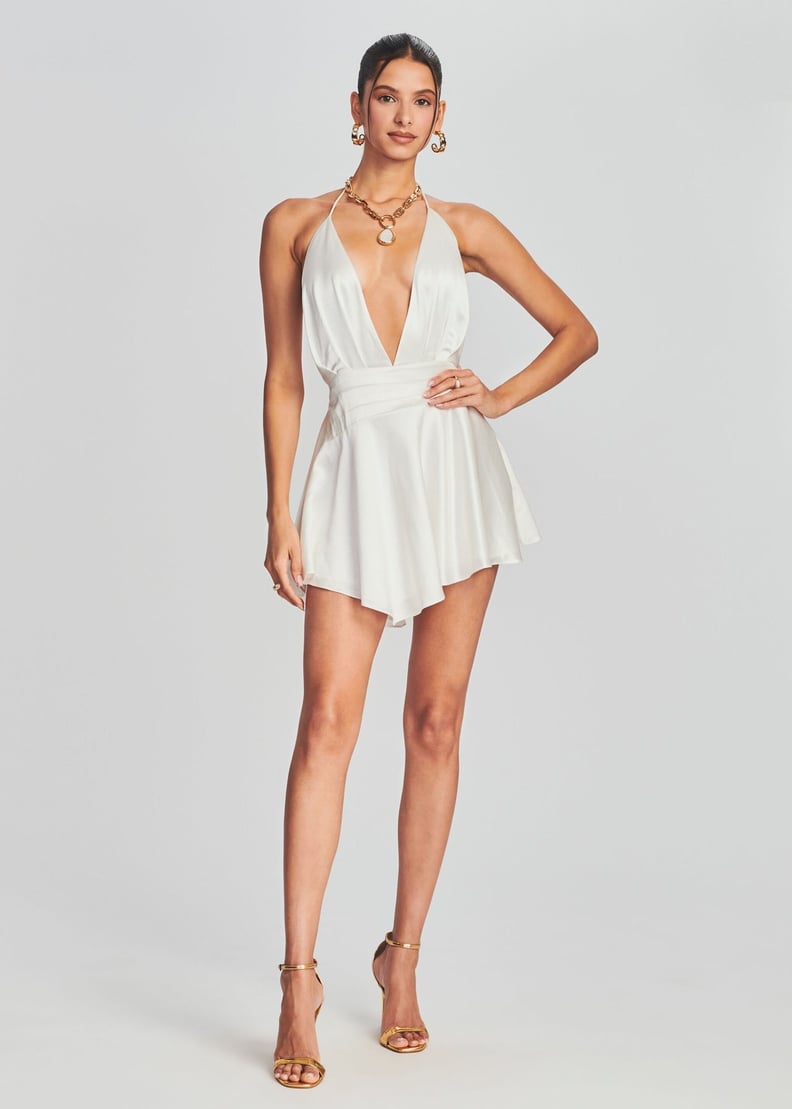 Shop Kylie Jenner's White Dress Look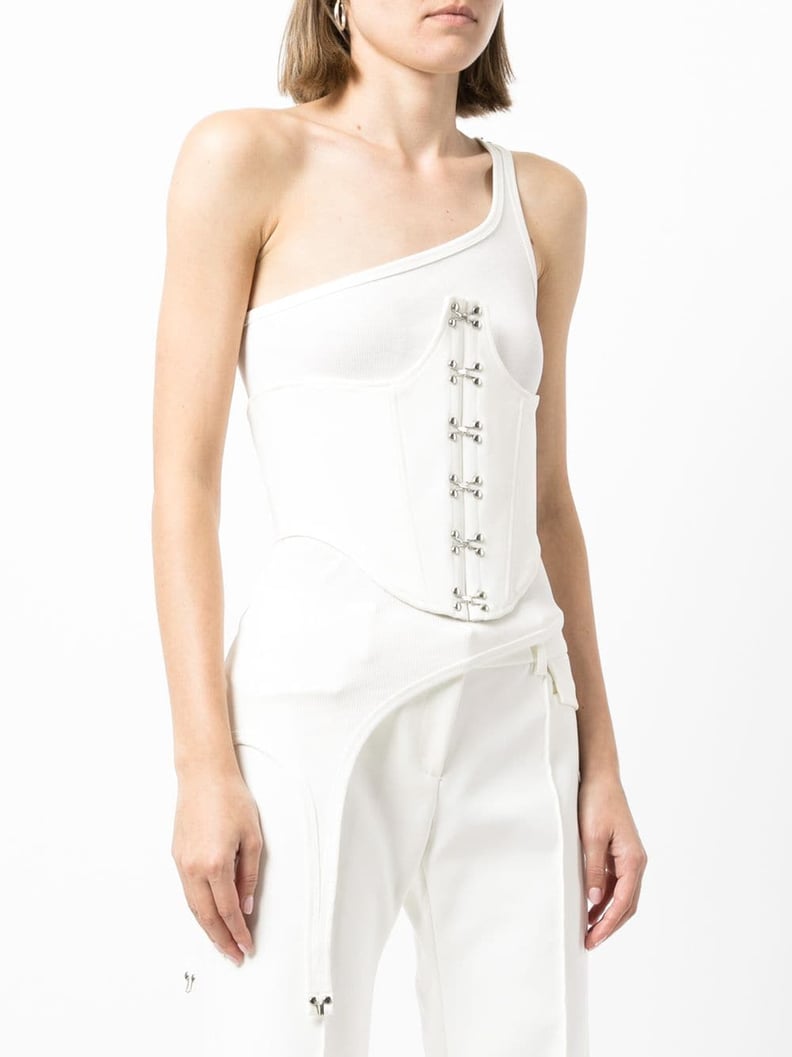 Shop Kylie Jenner's White Dress Look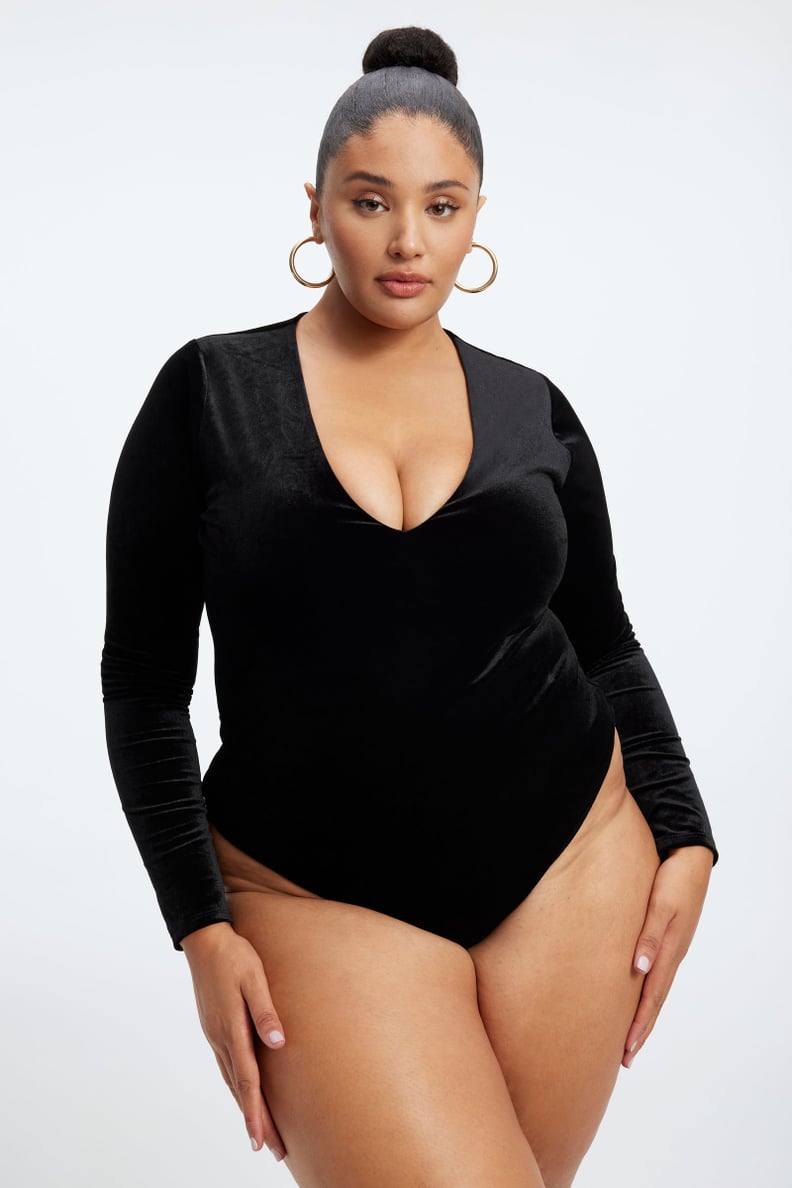 Shop Kylie Jenner's Black Bodysuit Look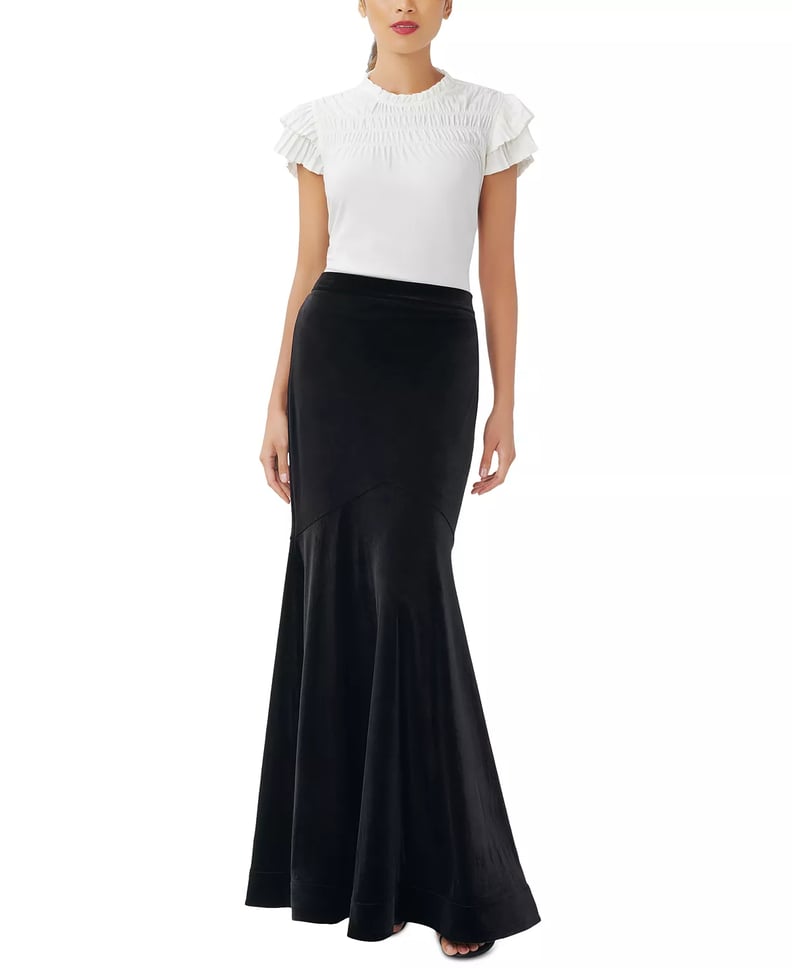 Shop Kylie Jenner's Black Skirt Look