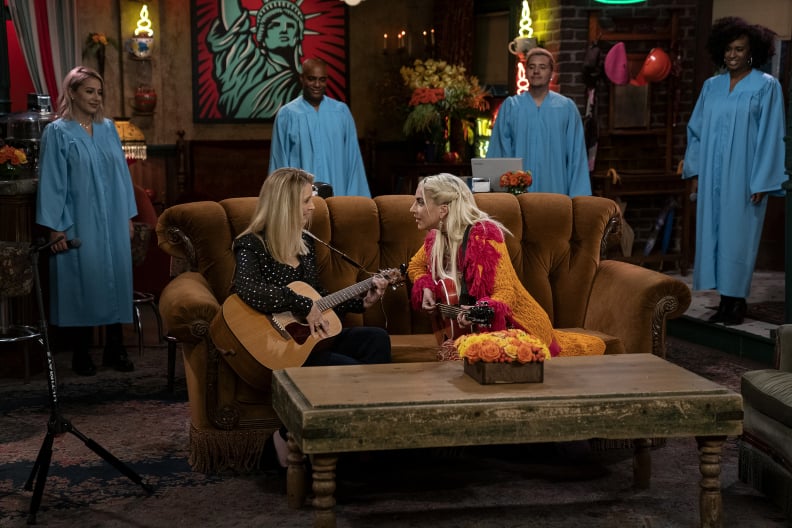 HBO Max
HBO Max
Lady Gaga's rendition of "Smelly Cat" was impressively spot-on during HBO Max's Friends reunion special, down to every last detail, including her Phoebe Buffay-inspired outfit. In fact, as she sat with Lisa Kudrow at Central Perk, the singer almost looked more like Phoebe than Phoebe herself in her quirky look. While Gaga didn't wear an exact costume from the show, like Cara Delevingne, Cindy Crawford, and Justin Bieber did during the runway portion of the special, she did perfectly capture Phoebe's character, from the spiky half-up 'do to the bright fringe cardigan.
Phoebe's love of eccentric patterns and prints was translated into Gaga's outfit, which included a Colin Locascio sweater dress over a boho print crop top and leggings. But when it came to footwear, the star stayed true to her personal style and wore sky-high platform boots.
The funky cardigan immediately got me thinking about Phoebe's orange fur coat when the gang found out about Monica and Chandler's relationship in arguably one of the funniest Friends episodes ever, among so many other memorable outfits of hers. Ahead, get a closer look at Lady Gaga's outfit at the reunion, and browse through some of the moments we imagine were on the singer's mood board.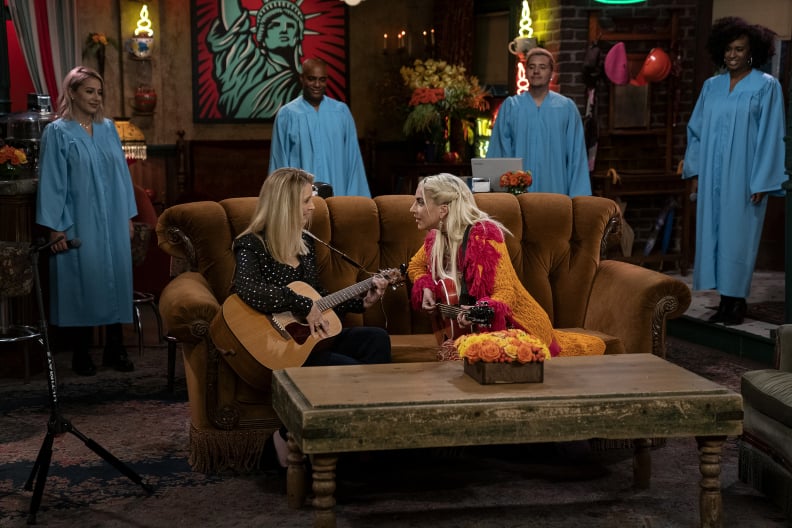 Lady Gaga's Phoebe Buffay-Inspired Outfit at the Friends Reunion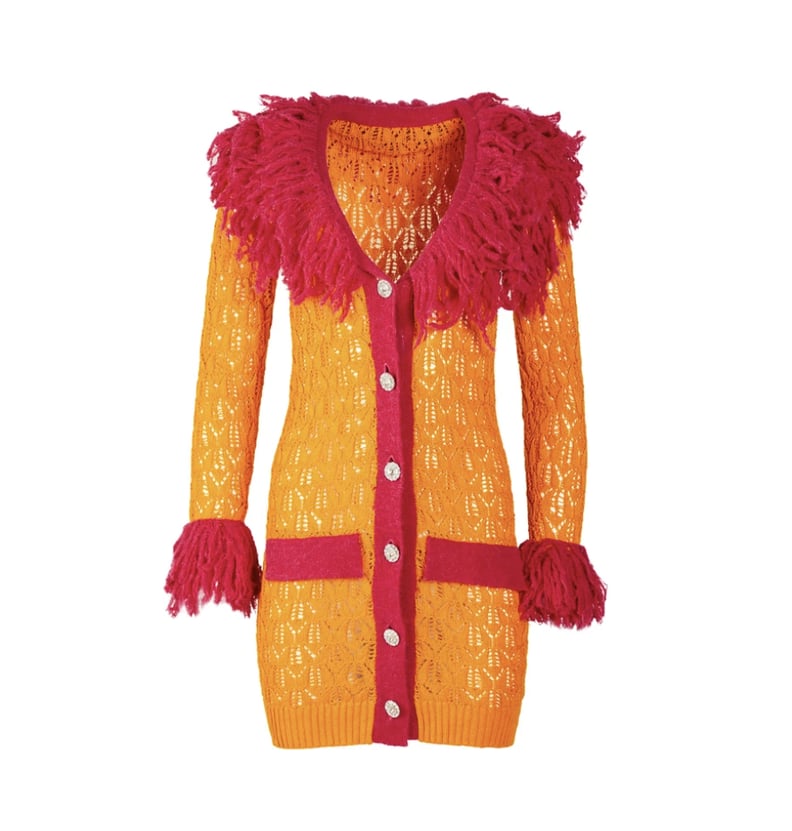 Shop Lady Gaga's Exact Cardigan From the Friends Reunion