Leatherology's Small Willow Wallet Crossbody Makes the Perfect Holiday Gift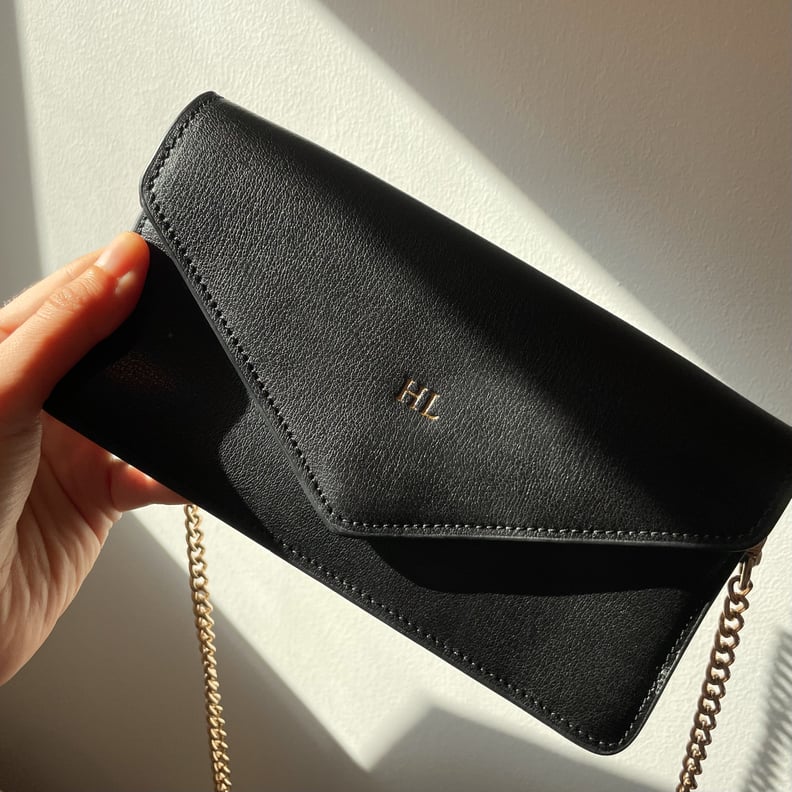 POPSUGAR Photography | Haley Lyndes
POPSUGAR Photography | Haley Lyndes
As POPSUGAR editors, we independently select and write about stuff we love and think you'll like too. If you buy a product we have recommended, we may receive affiliate commission, which in turn supports our work.
I've been in dire need of an evening bag. While I love my leather fanny pack and backpack for daytime, come night, these accessories don't do my refined outfits justice. I've known I've needed a more elevated bag to accent my going-out apparel for a while now (my friends have kindly pointed this out as well), and lo and behold, this Leatherology Small Willow Wallet on a Chain Crossbody ($190) fell into my lap. Quite literally, the brand sent me one to test, and the compliments speak for themselves. I chose the wallet on a chain in black leather with light gold hardware and had Leatherology deboss my initials on the front flap. This, of course, can all be altered based on preference — from the size to the color and even the bag's text — and I'm completely obsessed with it.
What I Like About Leatherology's Small Willow Wallet on a Chain Crossbody
Where do I begin? For a small wallet-size bag, this crossbody packs a punch. It's made of premium smooth black Italian leather that's high quality and has a nickel-free gold chain that matches my jewelry (and can be removed if I don't want to use it). Plus, the inside has six sewn-in leather card slots, a zipped compartment for coins, and the main compartment that holds my phone and keys. I don't need my entire life when I grab dinner with friends or attend an event, so these slots and compartments are perfect for me. It's dressy enough to take to a wedding and relaxed enough to pair with jeans and booties — the perfect storm. Additionally, its personalization aspect makes it that much more elevated. The bag can be debossed for $10 or hand-painted for $40, and you can choose which color and where you want it. Personally, I think it's an A+ gift that anyone would be incredibly lucky to receive (hence why I'm reviewing it in time for the holidays). It's versatile, high quality, and classic enough to stand the test of time. For $190 — or a little more with personalization — it's not such a bad deal.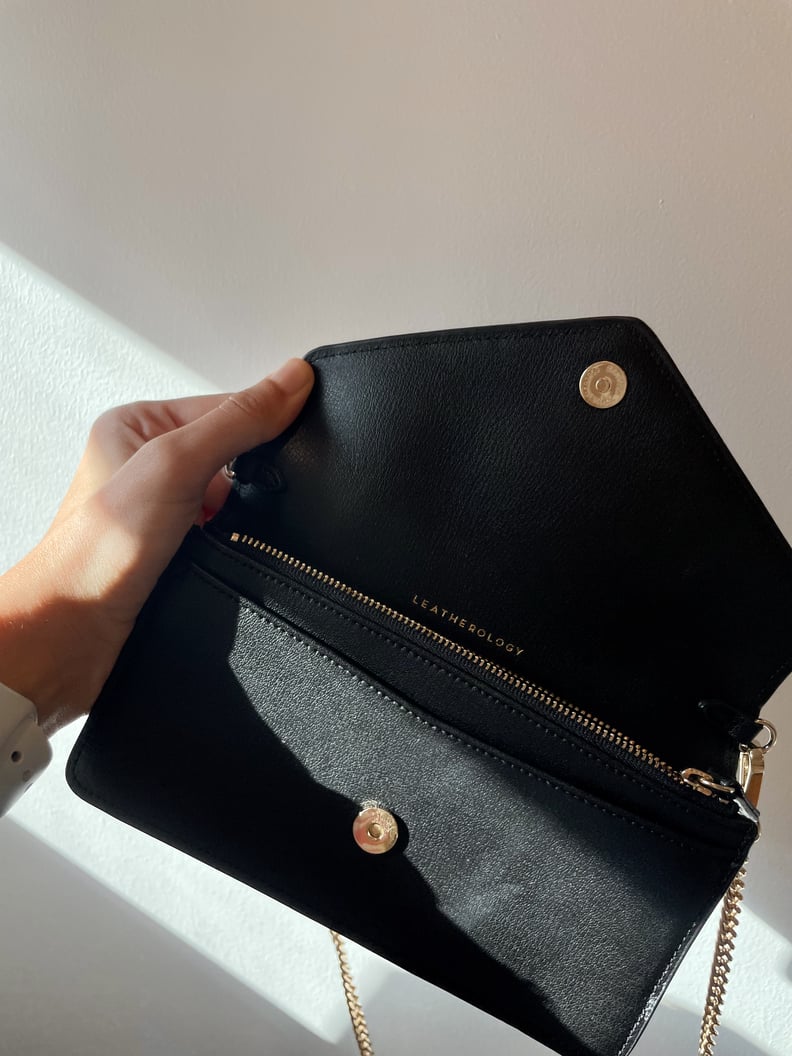 What's Worth Noting About Leatherology's Small Willow Wallet on a Chain Crossbody
Of course, if the person you're picking this crossbody up for likes to carry a slew of items with them, this probably isn't their bag. It's fit for essentials, like keys, credit cards, and phones, but definitely can't handle much more than that. Another thing to note is that while yes, this bag can hold my iPhone 12, I'm not sure if it could hold a larger model (like the 14 Pro). Leatherology also offers up other straps — like this Thin Shoulder Strap ($30) or Shoulder Chain Strap ($40) if they want to mix up their look.
Who Is Leatherology's Small Willow Wallet on a Chain Crossbody Best For?
I always say the best gifts are ones that someone would never purchase for themselves but serve a purpose in their life. I've seen many versions of bags like this from different brands and never thought to pick one up for myself, since I'd only use it for dinners and social events. Nevertheless, I'm so happy I have it — it's one of those items I'm relieved to own. Whether you're picking this up for someone as a present or purchasing it for yourself, its small design and gold chain elevate any outfit and fit in with every season.
Additional Details
Leatherology's Small Willow Wallet on a Chain Crossbody is shipped in signature gift packaging.
The Small Willow Wallet comes in six different colors.
The bag is made from premium Italian leather with a suede interior.
It can be debossed or hand-painted depending on your preference.
Rating:
★★★★★