Lirika Matoshi's Strawberry Dress Is the Fashion Comfort Food the World Is Craving Right Now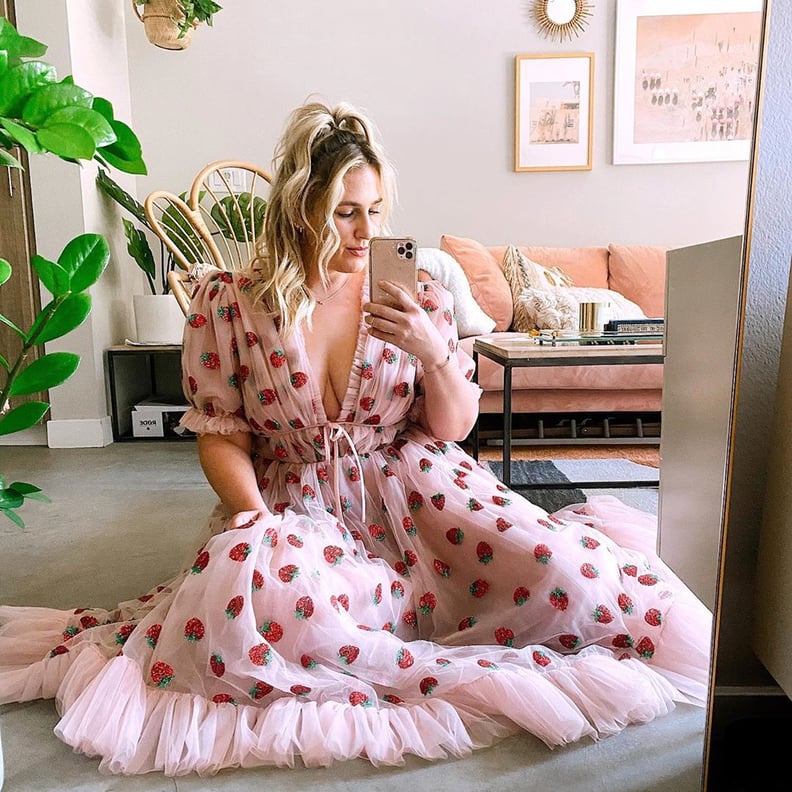 As POPSUGAR editors, we independently select and write about stuff we love and think you'll like too. If you buy a product we have recommended, we may receive affiliate commission, which in turn supports our work.
During this extended period of working from home, my favorite sweatpants and old 5K T-shirts are getting a lot of wear, but sometimes I crave a reason to dress up. My wardrobe calls for some pure sugary fun, which is why I can see the sweetness in Lirika Matoshi's Strawberry Midi Dress ($490). The pink-tulle ensemble originally launched last year, and has grown in popularity thanks to TikTok and the rise of the "cottagecore" aesthetic.
The "strawberry dress" hashtag has been viewed over 14 million times on TikTok, launching the dreamy puffy-sleeved gown into the focal point of many photo shoots, as well as the inspiration behind some creative fan art. It pairs serendipitously with Mitski's song "Strawberry Blond" on TikTok, along with its matching face mask. Just two days ago, Matoshi released a black-tulle version, too. At $490, you could definitely call this glittering strawberry-embellished dress an indulgent purchase, but, like a good dessert, it's a treat to yourself.
This excitement over a piece of clothing has also sparked a deeper conversation. As model Tess Holliday (who wore the dress to the 2020 Grammys) suggested in her tweets earlier in August, a sweeping trend like this needs to be inclusive. The strawberry dress essentially exists in a world of its own, outside of the practicality of everyday dressing and conformity. In this world, all are welcome.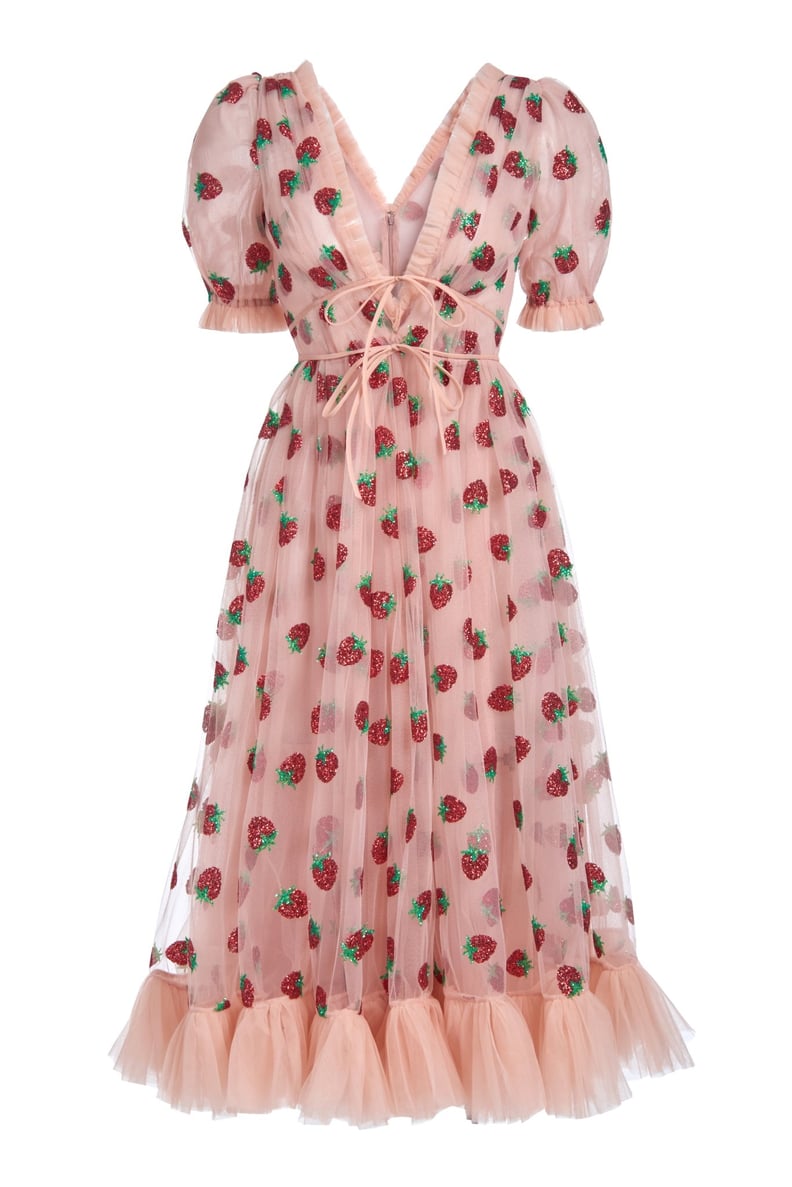 Lirika Matoshi Strawberry Midi Dress