Even without a red carpet, Lizzo served up some serious glamour for this year's BET Awards. The "Truth Hurts" singer won the title of best female R&B/pop artist during the virtual award show on Sunday night and accepted the honor in a gorgeous black dress that gave us '80s prom vibes — in the best way possible. A custom Mônot design styled by Marko Monroe, Lizzo's version of an LBD featured an off-the-shoulder neckline, a leg slit, and voluminous iridescent ruffles on the left side. She paired it with shiny earrings by jewelry designer Natalie Mills and a bedazzled flask.
While wearing the eye-catching dress, Lizzo delivered an acceptance speech reflecting on her past experiences at the BET Awards, all while standing in front of her own album cover art, no less. "Three years ago, I sat in the audience at the BET Awards, and I didn't win anything, but I still went home and felt like a winner," she said. "Last year, I performed on the main stage. I didn't win anything, and I still felt like a winner. This year, I have the honor of winning this prestigious award, but I will always feel like a winner because as long as you're winning in life, that's the only trophy you need." Amen to that!
Ahead, admire Lizzo's good-as-hell BET Awards look (hah, see what we did there?) and watch her inspiring acceptance speech in full.
Lizzo's Custom Mônot Dress at the 2020 BET Awards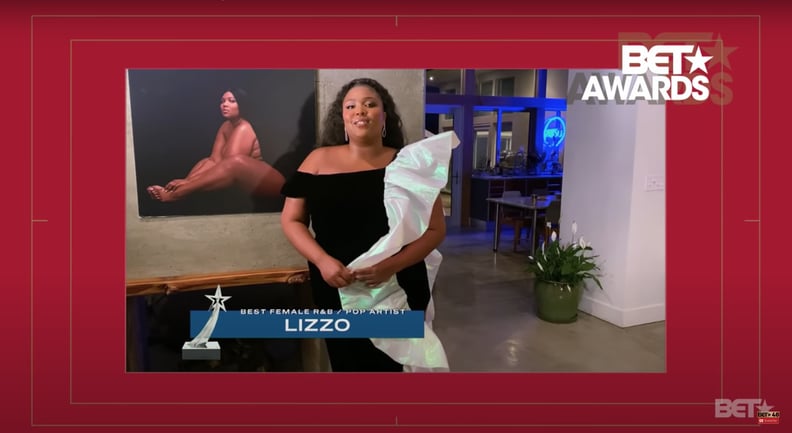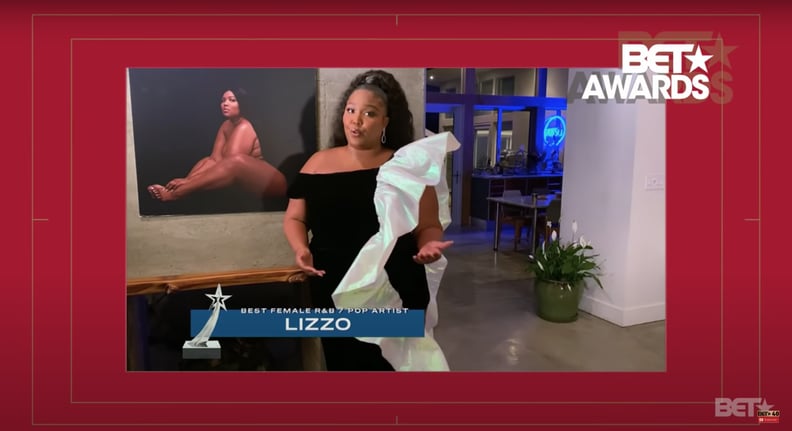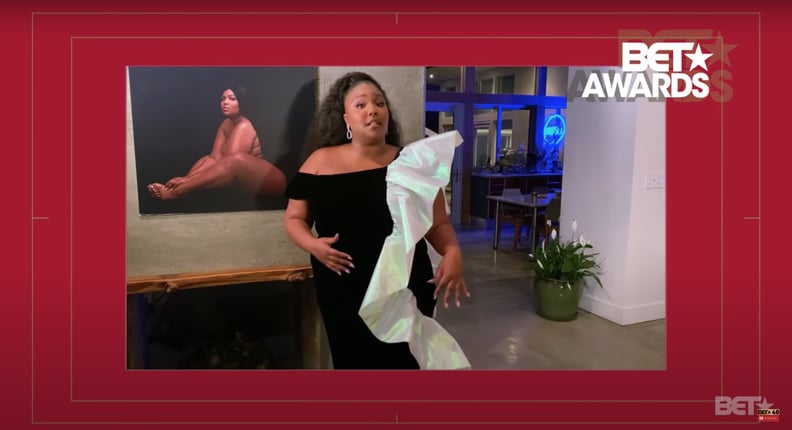 Watch Lizzo's BET Awards Acceptance Speech