People Are Re-Creating Iconic Met Gala Looks at Home, and I'm Ready to Roll Out the Red Carpet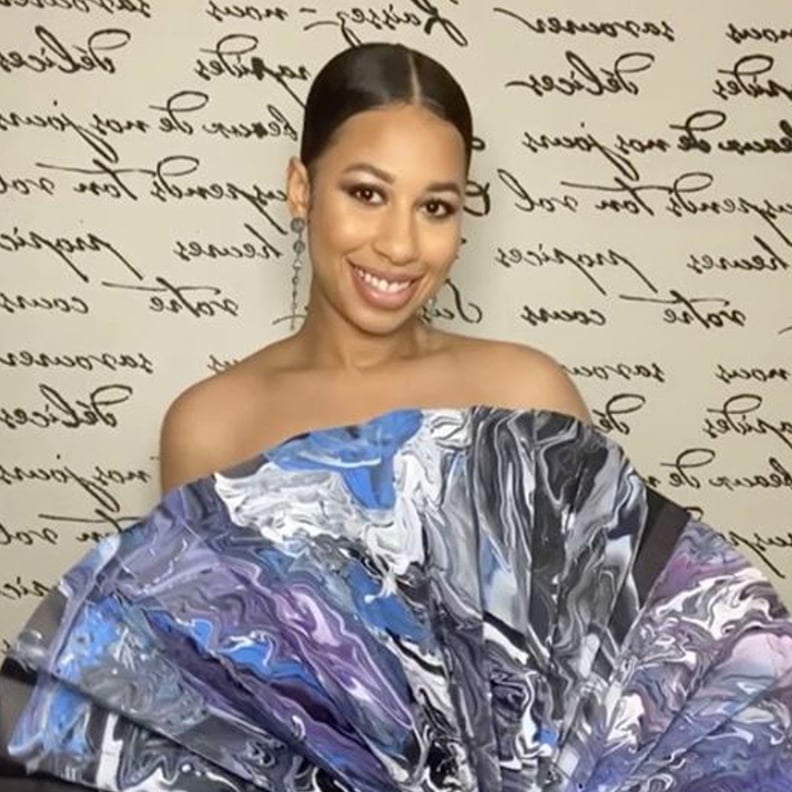 The 2020 Met Gala may be postponed, but that hasn't stopped people from getting fashionably creative and imaginative at home. Prompted by Billy Porter and Vogue, stylish individuals have been re-creating designer outfits for the #MetGalaChallenge, and no surprise, the results are absolutely incredible.
Billy kicked off the challenge last month when he asked followers to replicate his 2019 Met Gala ensemble in a DIY way. On April 22, Vogue took things further and requested fans honor fashion's biggest night out by putting their own twist on iconic red carpet looks. Naturally, the creativity jumped out, and people started exploring different celebrity outfits, channeling stars like Bella Hadid and Laverne Cox. Some designers, including Christian Siriano and Alexander Wang, even replied with their approval! We love this journey for everyone involved.
Re-Creation of Solange's Look For Met Gala Challenge
Re-Creation of Michael B. Jordan's Look For Met Gala Challenge
Re-Creation of Bella Hadid's Look For Met Gala Challenge
Re-Creation of Laverne Cox's Look For Met Gala Challenge
Re-Creation of Katy Perry's Look For Met Gala Challenge
Re-Creation of Zendaya's Look For Met Gala Challenge
Re-Creation of Kacey Murgraves's Look For Met Gala Challenge
Re-Creation of Lily Collins's Look For Met Gala Challenge