Miley Cyrus took to the MTV VMAs stage on Sunday night to perform "Midnight Sky" live for the first time, and every detail of her dazzling outfit took us straight back to 2013. In an homage to her iconic "Wrecking Ball" music video, Miley brought back the giant prop and blinged it out to resemble a massive disco ball. But the sparkling wrecking ball was definitely outshined by Miley's over-the-top outfit.
Channeling the '80s in an all-black leather look, Miley took to the stage in a sequined black vest, matching briefs, and a pair of strappy stilettos. The "Midnight Sky" singer accessorized the look with multiple layers of chunky chain-link bracelets, glittering rings on each finger, and statement necklaces in silver and gold. If you'll recall, her original "Wrecking Ball" look consisted of a white cropped tank top, white briefs, and red matte Doc Martens. While we love the grungy punk look, Miley's remixed "Wrecking Ball" outfit is where it's at.
Take a closer look at Miley's outfit and check out the difference between the original wrecking ball and the disco version here.
Miley Cyrus's 2020 MTV VMAs "Midnight Sky" Performance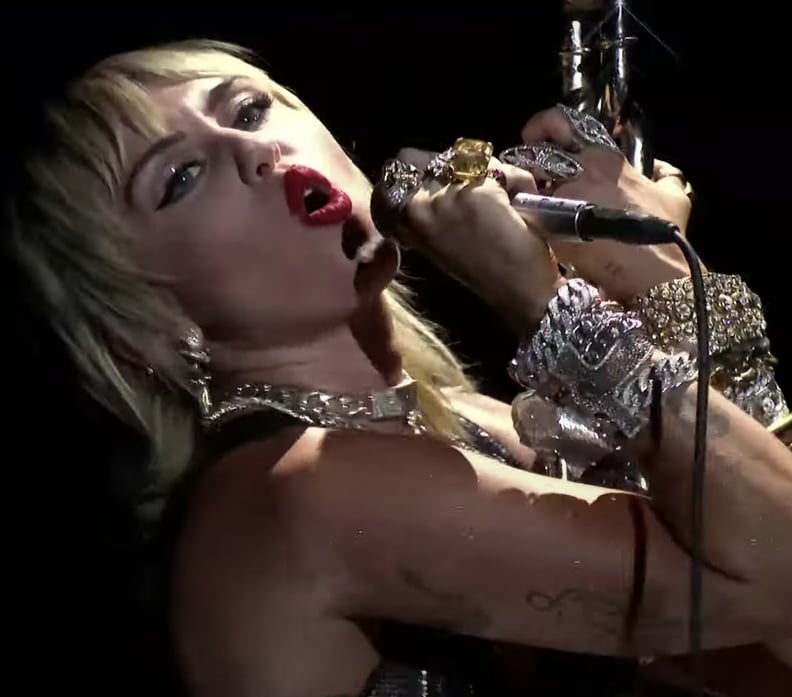 Miley Decked Out Both Arms With Chunky Rock 'n' Roll Chain Bracelets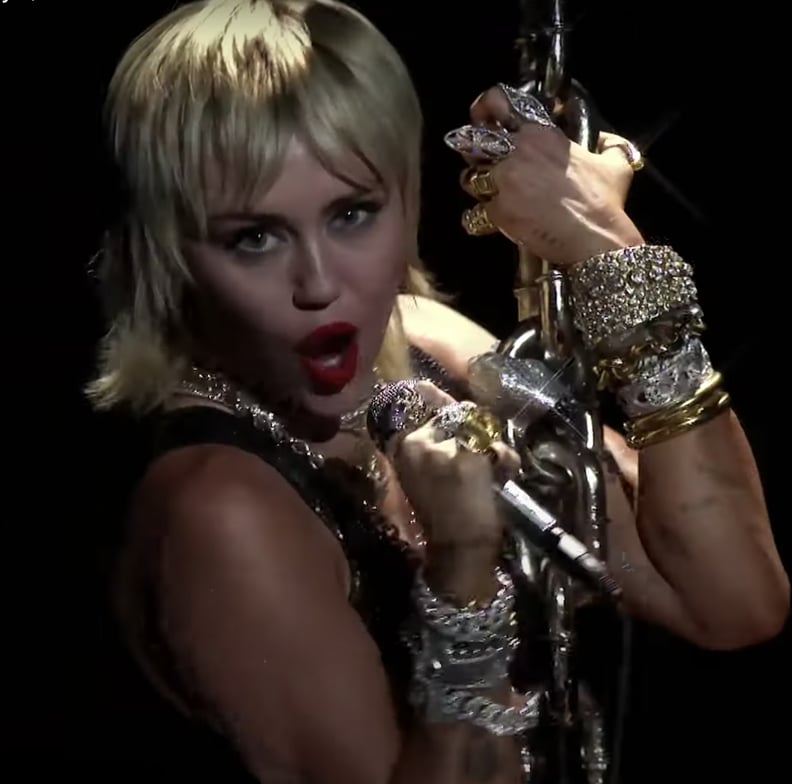 Miley Rocked a Massive Ring on Each Finger — How Was She Still Holding Onto That Chain?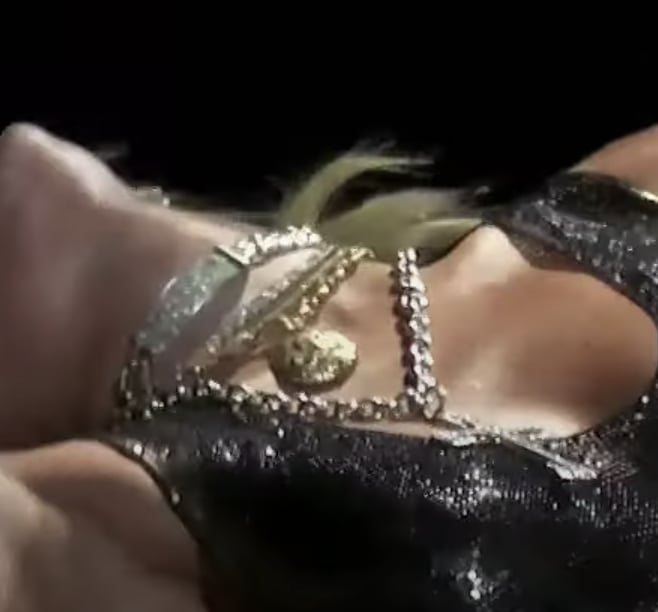 We Can't Sleep on These Layered Statement Necklaces in Silver and Gold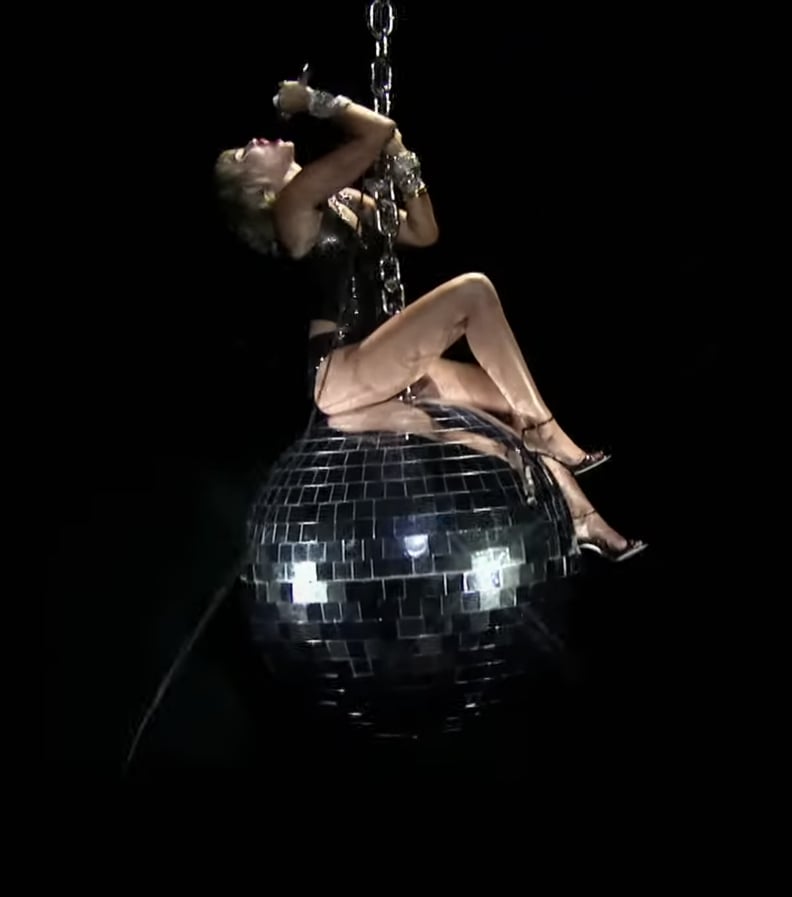 The White Cropped Tank Was Cute, but This Black Sequined Vest Was Dazzling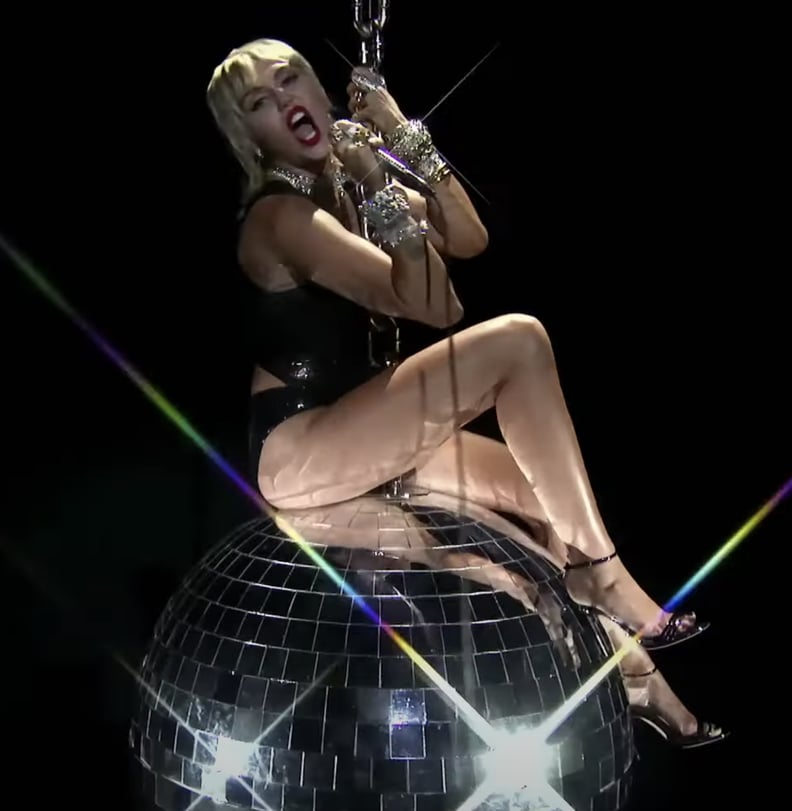 Miley's Strappy Black Stilettos Pulled the Whole Look Together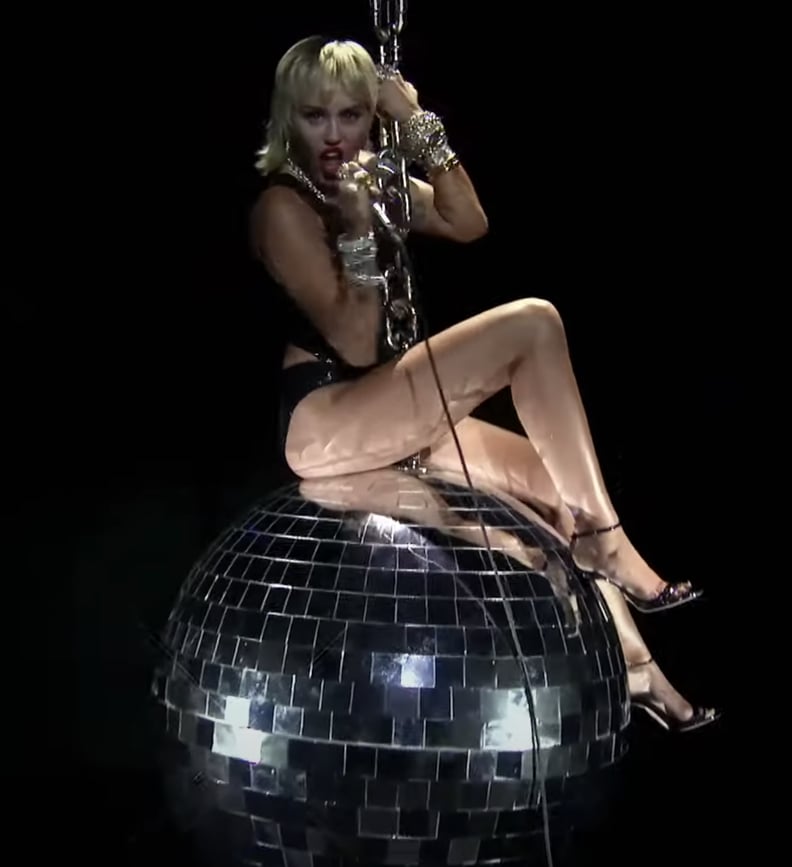 Miley Even Took the Look a Step Further and Re-Created Some of Her Original "Wrecking Ball" Poses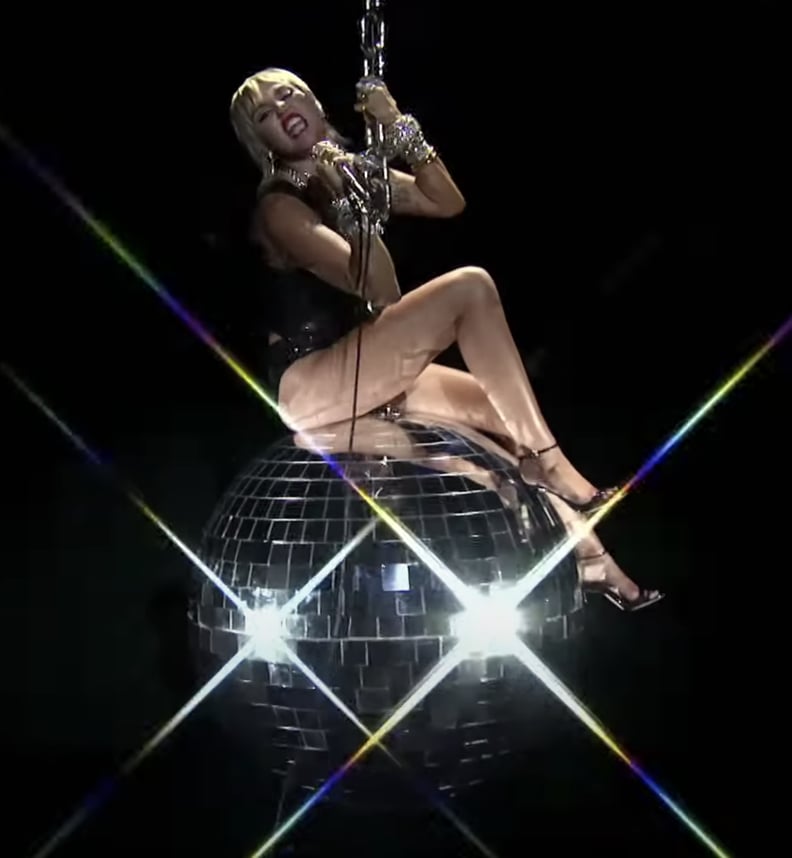 But That Disco Ball Is a True Miley-Worthy Accessory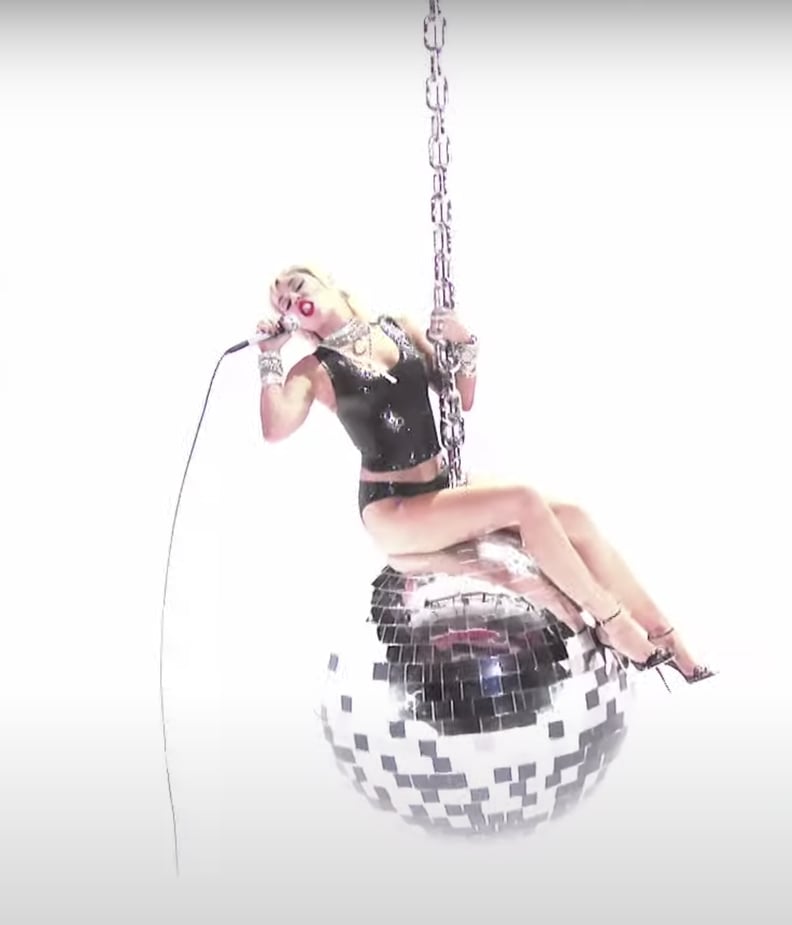 But That Shimmer and Shine Has Us Dreaming of Re-Creating Miley's Full VMAs Look ASAP
Miley Cyrus's "Wrecking Ball" Music Video