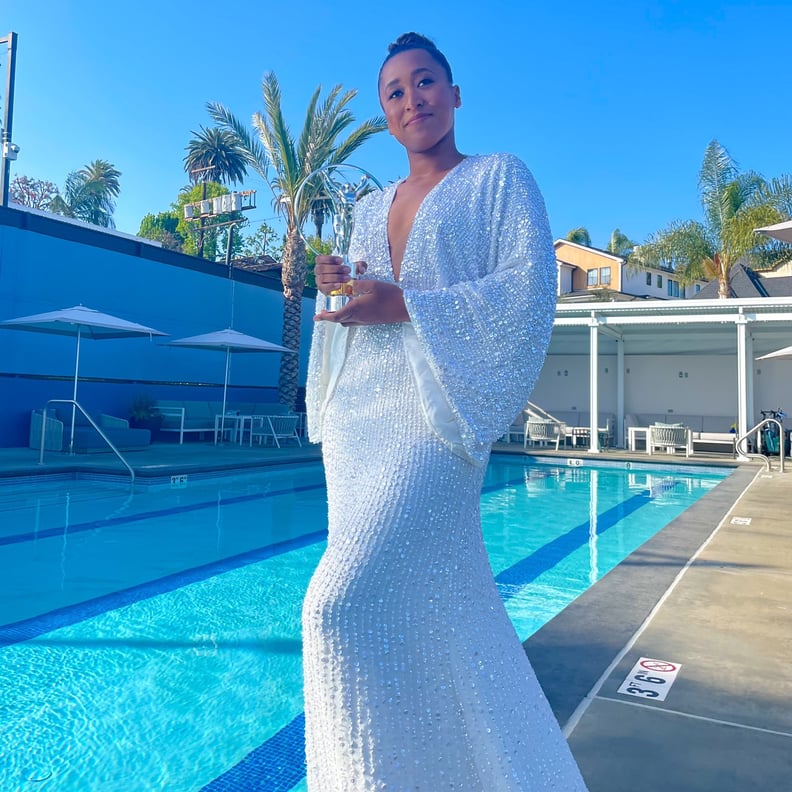 Every editorial product is independently selected by our editors. If you buy something through our links, we may earn commission.
Naomi Osaka doesn't need a tennis racquet in hand to win trophies. On May 6, the reigning US Open and Australian Open champion received the prestigious award of Laureus World Sportswoman of the Year, and she accepted it in a shimmering gown. Naomi pulled out a stunning white sequined dress from ASOS for the big event, and it immediately flew to the top of all of our wish lists (with topspin, of course). With bell sleeves, an open back, and top-to-bottom embellishments, this dress truly dazzles.
"I have watched so many of my role models win this award growing up, so it definitely means a lot to now be holding it," she said in her acceptance speech. "Looking ahead, my main hopes for the future would just be to have helped or impacted as many people as I could. If you have a platform, I think it's very important to use it."
Naomi has become quite the fashion icon over the past few years. In addition to creating her own swimwear line with Frankie's Bikinis this month, the 23-year-old superstar was recently announced as a 2021 Met Gala cochair along with Timothée Chalamet, Billie Eilish, and Amanda Gorman. Check out Naomi's gorgeous ASOS gown ahead, and prepare to feel inspired for your next big event, or even for a wedding dress.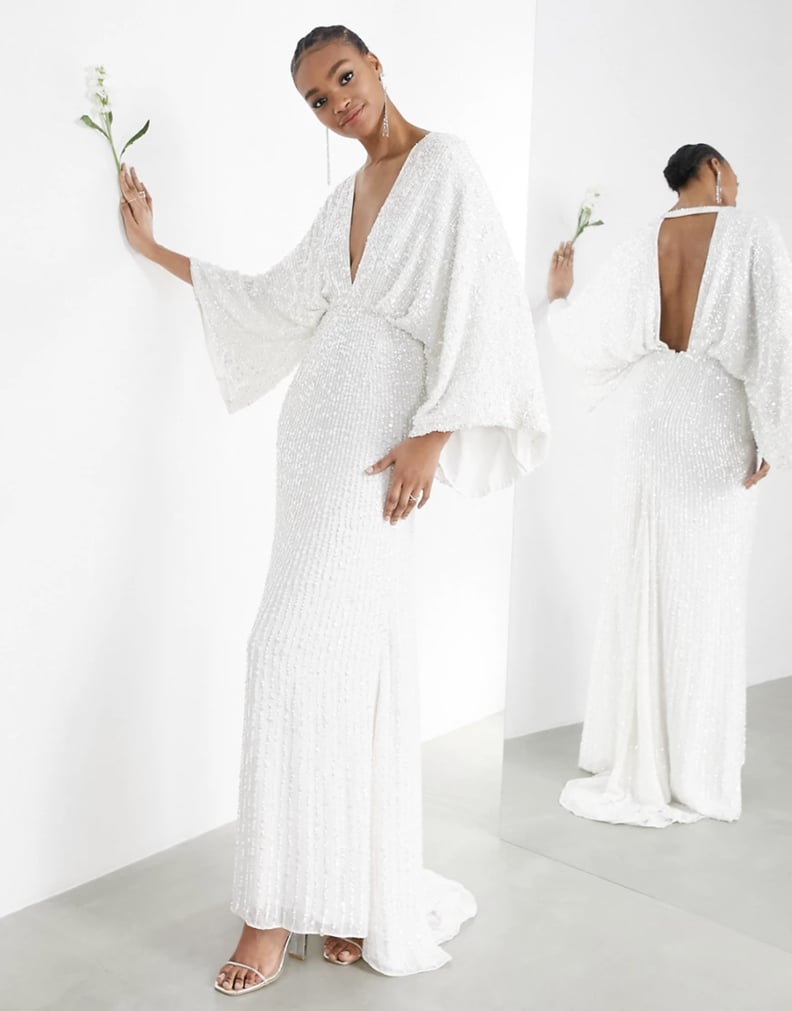 Shop Naomi's Exact ASOS Dress