Alicia Silverstone Approves of Natalie Portman's "Clueless" Moment in Yellow '90s Plaid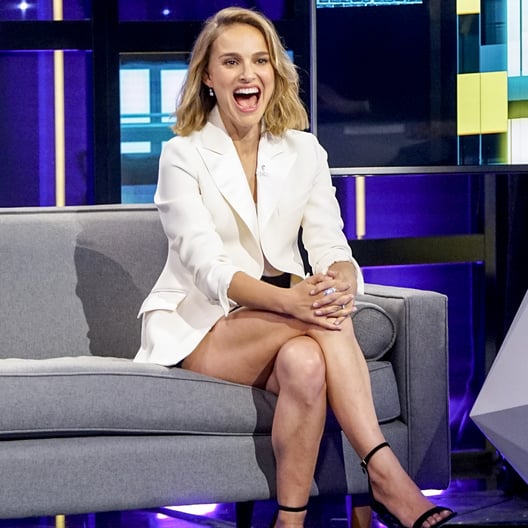 The new Marvel movie "Thor: Love and Thunder" is set to be released on Friday, July 8, and the star-studded cast has had their hands full with press events and red carpets. In particular, the film series' returning star, Natalie Portman, has been turning heads with her brightly colored press tour outfits. Never one to shy away from bold fashion statements, Portman most recently embraced a '90s aesthetic in a custom set that was both timeless and an unmistakeable nod to the classic film "Clueless."
While doing interviews in London on Monday, July 4, the 41-year-old actress looked stunning in a bold Dior yellow plaid matching set consisting of a slightly oversize blazer and pleated skirt. The "Thor" star wore her jacket open over a simple black bralette top, so as not to distract from the tiny belt at the waistline of her skirt. Portman accessorized this quintessential "Cher Horowitz outfit" with a pair of black Dr. Martens combat boots, chunky gold necklaces, and, of course, a proper '90s-worthy blowout.
The yellow plaid print in question is from Dior's fall/winter 2022 RTW collection, which drew inspiration from everyday workwear and menswear. The "Clueless" themed print has been seen making its way through Hollywood, from Blackpink's Jisoo's layered dress look at Paris Fashion Week to rockstar Harry Styles's purple boa pairing at the Grammys.
While the "Black Swan" actress's look is credited to Dior, the original outfit, worn by Silverstone, was styled by Mona May. In an interview with Entertainment Weekly, costume designer May said, "It's like taking the uniform and twisting it. What would Cher do with a Catholic school girl uniform? Take it to another level." Portman and her "Thor: Love and Thunder" costar Tessa Thompson even got the stamp of approval from Alicia Silverstone when the "Clueless" actress reposted Portman's post on her Instagram story.
Ahead, see Portman's full influence.
Natalie Portman Wearing Dior in London
Portman's Dr. Marten combat boots and chunky gold jewelry put an edgy, grunge twist on this timeless Dior '90s-inspired set.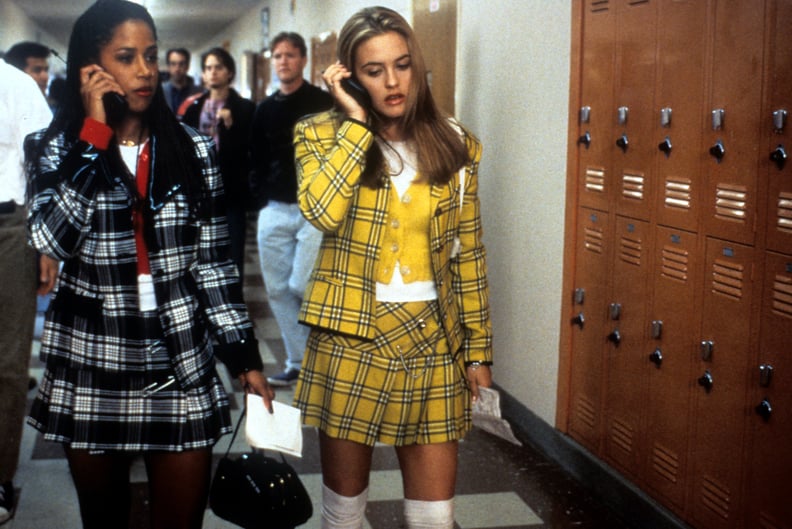 Alicia Silverstone's Yellow Plaid Set in "Clueless"
In the 1995 romantic comedy, Silverstone wore a similar matching set styled by Mona May. She paired her checked skirt with a fuzzy yellow cardigan and white T-shirt underneath her blazer. She also wore knee-high white socks and white Mary-Janes, plus a furry backpack.