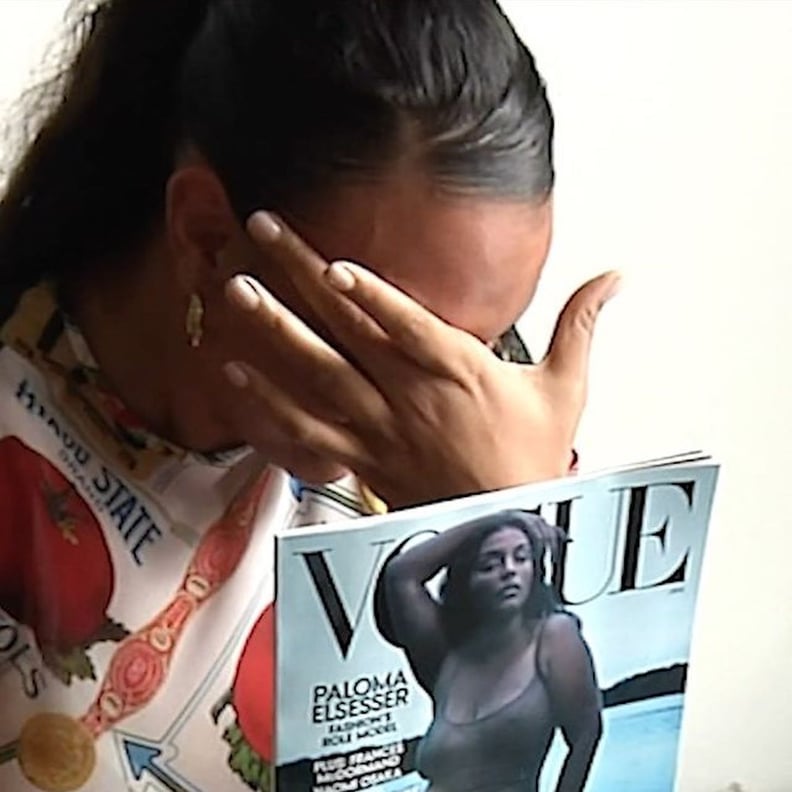 Paloma Elsesser is the third of Vogue's four January 2021 cover stars. The curve model posed in gorgeous gowns for the cover story, which was shot by famed photographer Annie Leibovitz and styled by Gabriella Karefa-Johnson. Not only does the beautiful cover showcase a curve model who is Black and Latinx, but it also happens to be the first Vogue cover styled by a Black woman. While this is most definitely an exciting feat, it's pretty wild that this is 2020 and we're just reaching this mark. We're hoping that 2021 will bring more exciting moments like this one to the forefront.
Paloma posted an IGTV revealing her Vogue cover to her mother and grandmother, and it was emotional, to say the least. She captioned the video, "for my grandparents. for shadeh. for all of you." As soon as Paloma opened the magazine, she burst into tears as both of her family members lovingly cheered on. Our eyes welled up while seeing the pure love and excitement present in that moment. Gabriella's Instagram caption was just an emotional as she wrote, "I'm happy for the little black girls who can go to the newsstand and buy the world's most powerful fashion magazine and see themselves on the cover and in the creative team that brought it to life. This is the first Vogue cover styled by a black woman. This is my first Vogue cover. It was shot by Annie Leibovitz and that's just about the wildest thing I've ever heard."
"Not every part of fashion needs to focus on politics and reality — this isn't CNN — but ultimately, we all have a level of responsibility."
Paloma made many important statements during her interview that were empowering to hear. She discussed what visibility means for herself and others, saying, "When a size 14 person like myself says no to doing a show, they may not put anyone larger in that show — therefore that sample doesn't go into the editorial season; other girls my size don't get shot in looks that aren't lingerie or a jacket; there's a whole cycle happening. My participation isn't just about me." She continued to talk about the fashion industry's cultural and societal responsibility: "Not every part of fashion needs to focus on politics and reality — this isn't CNN — but ultimately, we all have a level of responsibility."
In the interview, Coach's creative director, Stuart Vevers, also explained how Elsesser embodies a new generation of models in the cover story. "For a big chunk of my time in fashion, the industry seemed to celebrate a cold and emotionless, blank-stare type of modeling. Thankfully, what has returned is the idea that a model should convey personality, warmth, and a sense of an interior life — the type of look that draws you in and makes you stop scrolling. She's a very genuine person, and that's something you feel instantly," Vevers stated for the interview.
Paloma also talked about the impact that models like Crystal Renn and Sophie Dahl had on her career, saying, "I felt like they had this inherent power and sexuality that I didn't feel in myself. I wasn't tall enough or thin enough, and I wasn't the right kind of plus. I was this chubby weird brown girl from L.A., just figuring things out."
Keep reading to see the gorgeous cover story shoot, watch Paloma's emotional video, and read Gabriella's caption ahead.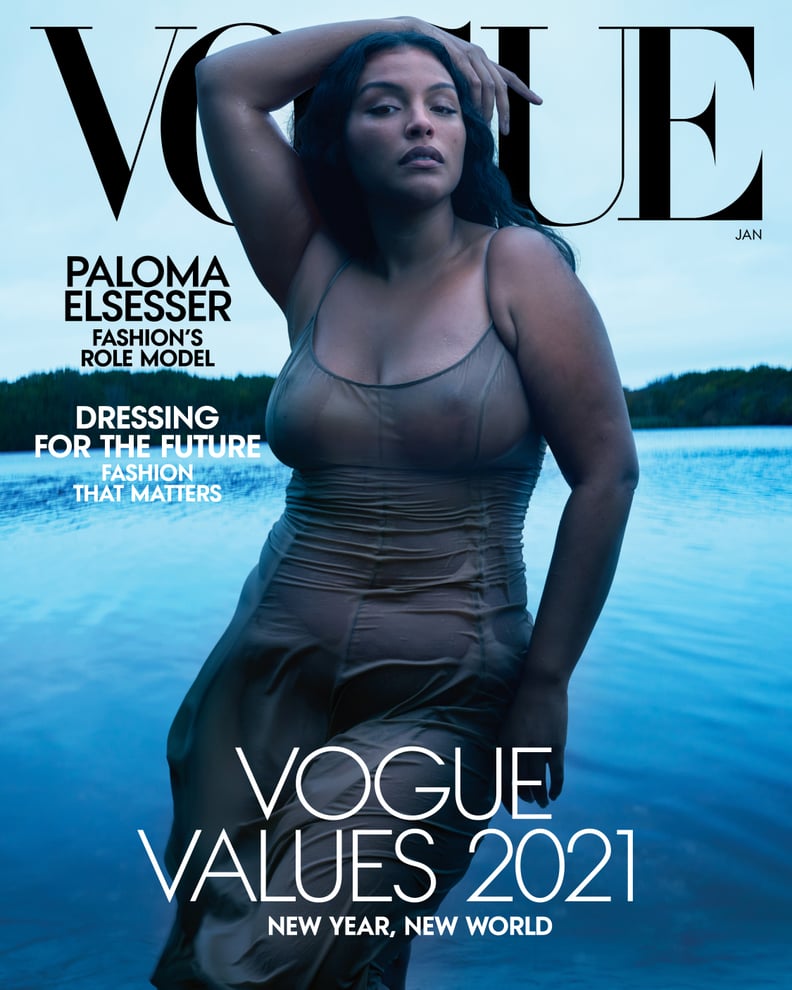 Wearing a Michael Kors Collection dress.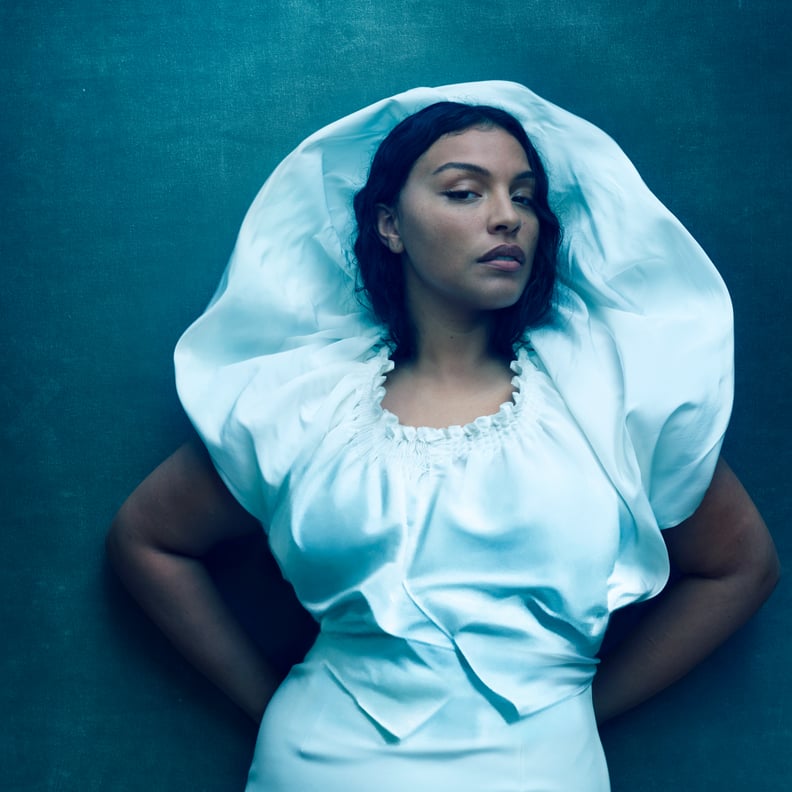 Wearing a Schiaparelli top and Mônot skirt.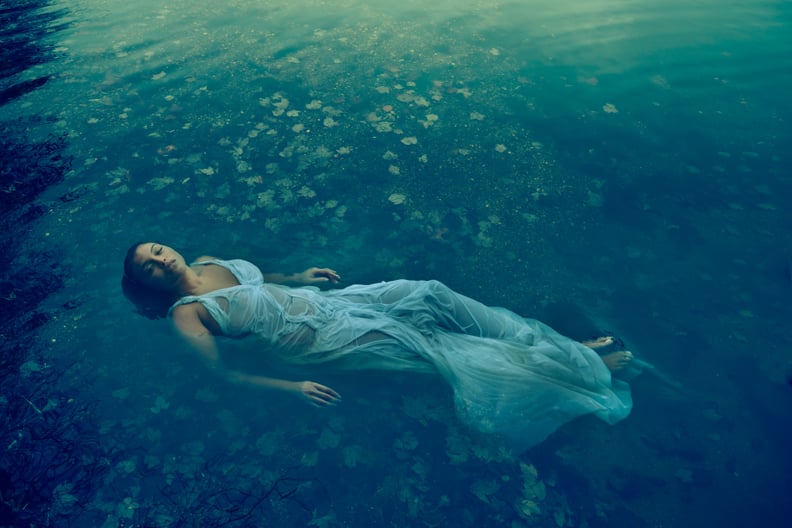 Wearing a Di Petsa dress.