As POPSUGAR editors, we independently select and write about stuff we love and think you'll like too. If you buy a product we have recommended, we may receive affiliate commission, which in turn supports our work.
Meena Harris doesn't usually like period pieces. In fact, the vice president's niece admits she's not much of a binge-watcher at all. *Cue a collective gasp.* Yet, somehow, Shonda Rhimes's Bridgerton left such an impact on her that she's considering her first-ever series rewatch. More importantly, Meena also teamed up with Netflix to create a collection of sweatshirts inspired by the Regency-era drama. That's right, dear reader, you can be the "diamond of the season" in a cozy crewneck even Queen Charlotte would have to smile at.
In an interview with POPSUGAR, Meena explained how she hopes her Phenomenal x Bridgerton collection builds upon the "genius" Shonda created with a diverse cast and dynamic female characters. Meena and her team, in collaboration with designer Chantal Strasburger, chose key quotes from the show with an added layer of nuance for their colorful embroidered sweatshirts. At first glance, fans might only recognize the romantic drama behind lines like "I burn for you" or "I wish to be entertained," but Meena said the quotes actually hold a deeper meaning that celebrate women.
With every Phenomenal collection, Meena aims to give women — especially women of color — an opportunity to wear the conversation of the moment on their sleeve. For example, the new "Dear Reader" sweatshirt clearly references Lady Whistledown, but Meena said it's also about women "speaking and having opinions and observations, and people listening and having an audience." She hopes female writers especially are drawn to this piece and feel "empowered" in their work.
The "I Wish to Be Entertained" hoodie is an ode to Queen Charlotte, the show's influential monarch, and to Shonda, the queen of television. "That's the Shonda sweatshirt," Meena explained. "It's not only a nod to the show itself. Everything we do is about taking the moment and then broadening it to a wider message or community. And to me, it encompasses everything about Shonda and her creative genius and her power. She wants to be entertained, so she goes and makes incredible, amazing shows, and we all get to benefit from that."
All this talk of Bridgerton quotes and characters, and you might wonder, who does Meena relate to most from the show? She said she finds herself especially drawn to Penelope Featherington AKA Lady Whistledown herself. "She's a complex character, and there's power in what she's doing," Meena elaborated. "I think she's finding her power in the world." She also gave a special shoutout to Eloise Bridgerton, "She doesn't ascribe to the traditions and norms of that society and is her own self."
I know the modern Penelope, Charlotte, Eloise, and Daphne's among us could benefit from the visit to the modiste to trade an empire waist dress for a much comfier sweatshirt. Prepare to dress the part as you uncover society's scandals, and shop Phenomenal x Bridgerton's full line, ahead.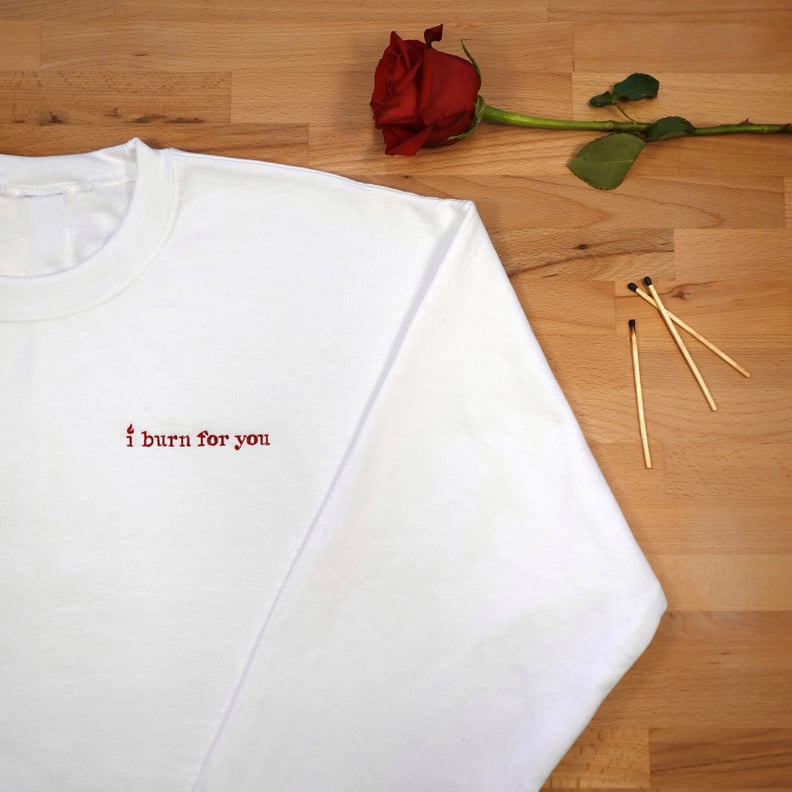 Phenomenal x Bridgerton I Burn For You Crewneck Sweatshirt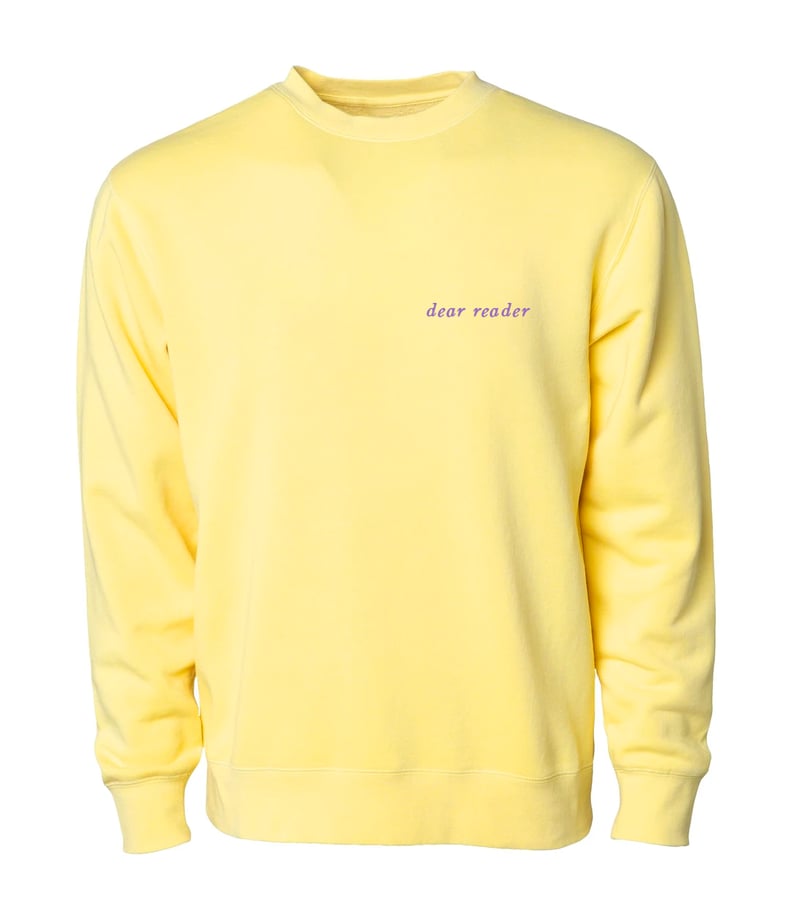 Phenomenal x Bridgerton Dear Reader Crewneck Sweatshirt
Phenomenal x Bridgerton I Wish to Be Entertained Hoodie Sweatshir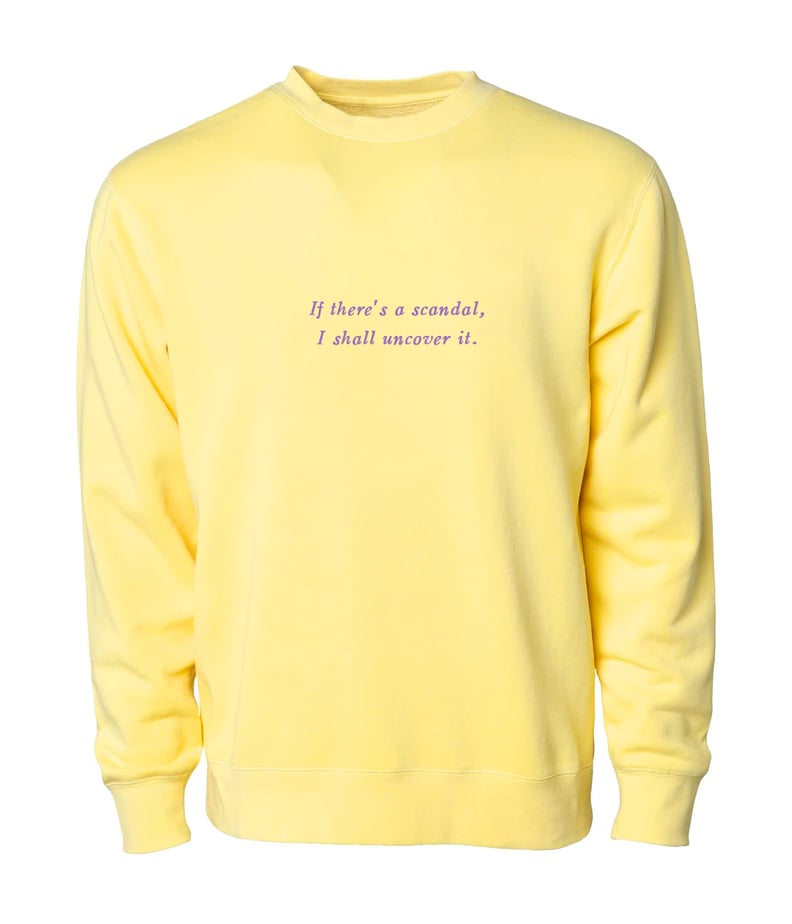 Phenomenal x Bridgerton If There's a Scandal I Shall Uncover It Crewneck Sweatshirt