Celebrities in Sweaters | Pictures
7 Cheers For Sweater Weather!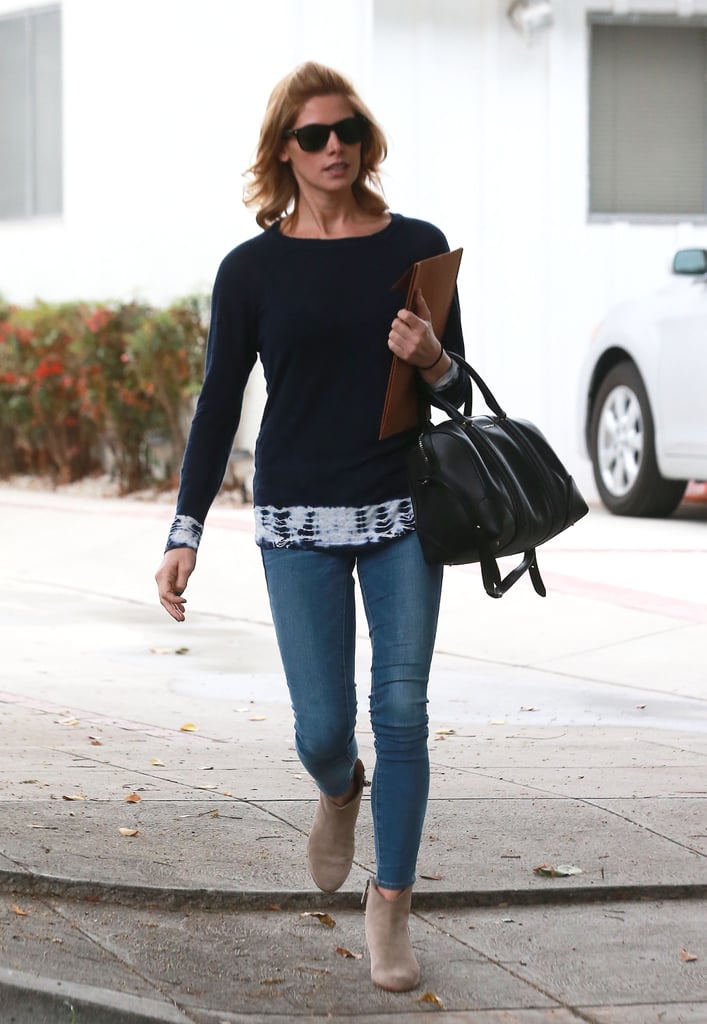 While Ashley Greene's easy look would've worked with a thin, solid-colored top, upon closer look, this one has something extra. The sleeves and hem were edged with a spot of tie-dye, turning the would-be preppy look into something with a dash of hippie.