Christina Hendricks's Stylist's Search For Emmys Dress 2014
How Christina Hendricks's Stylist Made THIS Happen Last Night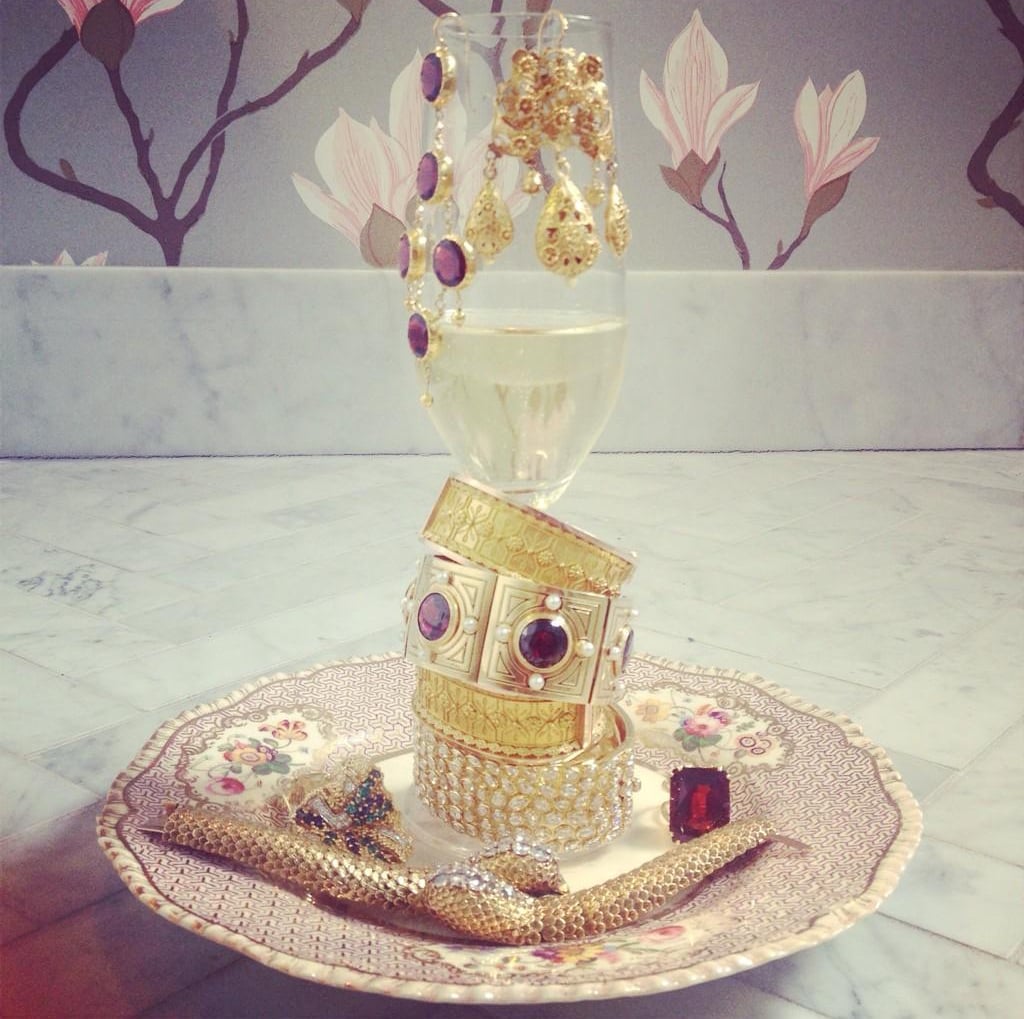 A pro stylist's first stop? Neil Lane.
"We worked closely with Neil Lane and LoveGold to get exactly what we wanted jewelry-wise," she tells us. "I wanted to make it fun and young with the use of the gold and to not use too many stones."
Her haul totaled more than 50 carats and roughly $390,000 worth of jewelry. In addition to a $125,000 rose-cut modul diamond and gold bangle, she selected a pair of ornate gold bracelets, a Victorian garnet and pearl bracelet, a 50-carat crimson garnet ring, and a few more favorites.
"Right when I walked into Neil's store on La Cienega, I fell head over heels for the diamond and gold lovebird bracelet [foreground]," she tells us. "It literally put a smile on my face so big, I can't even begin to describe! I then saw the carved gold girandole chandelier earrings and knew this was definitely the right direction."
Courtesy of Lawren Sample