Interview With Pose Costume Designer Analucia McGorty
Pose's Prolific Costume Designer Details How We Reveal Our Authenticity Through Clothes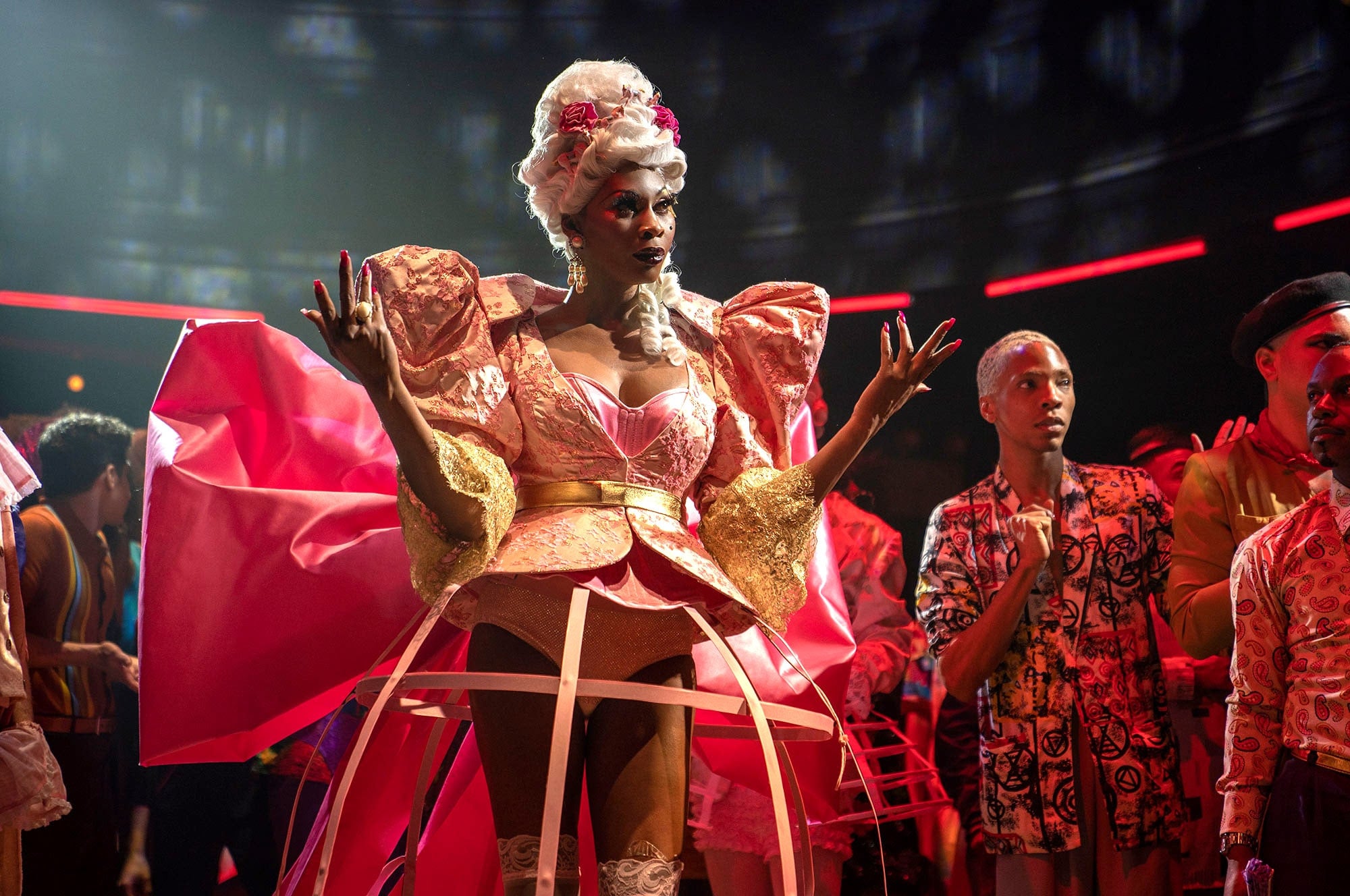 Analucia McGorty is the costume designer for one of television's most captivating shows, Pose. The multi-award-winning musical series follows the evolution of New York City's LGBTQ+ ball culture in the '80s and '90s and a few gifted characters at the centre of the scene. McGorty's prolific designs for Pose's third season recently earned her a 2020 Emmy nomination for outstanding period costume — and she spoke with POPSUGAR about how ball culture is transforming the fashion industry.
"I've been in costumes for about 15 years, and I've really worked every step up," says McGorty. "I worked first as a costume PA, which I think is so important for everybody to start with. I eventually got into the Costumers Union and then the Costume Designers Guild, and I had worked with Lou Eyrich [Pose's producer] as an assistant designer for a couple of different projects. Then when she started working closely with Brad [Pose's writer] and he made her a producer, she reached out to see if I wanted to work on Pose because I had been mostly working in New York at that point. And of course, it's the dream project."
Pose is McGorty's dream project because of her deep love for costume research, but also because it gave her the opportunity to show how clothing can reveal our most authentic selves.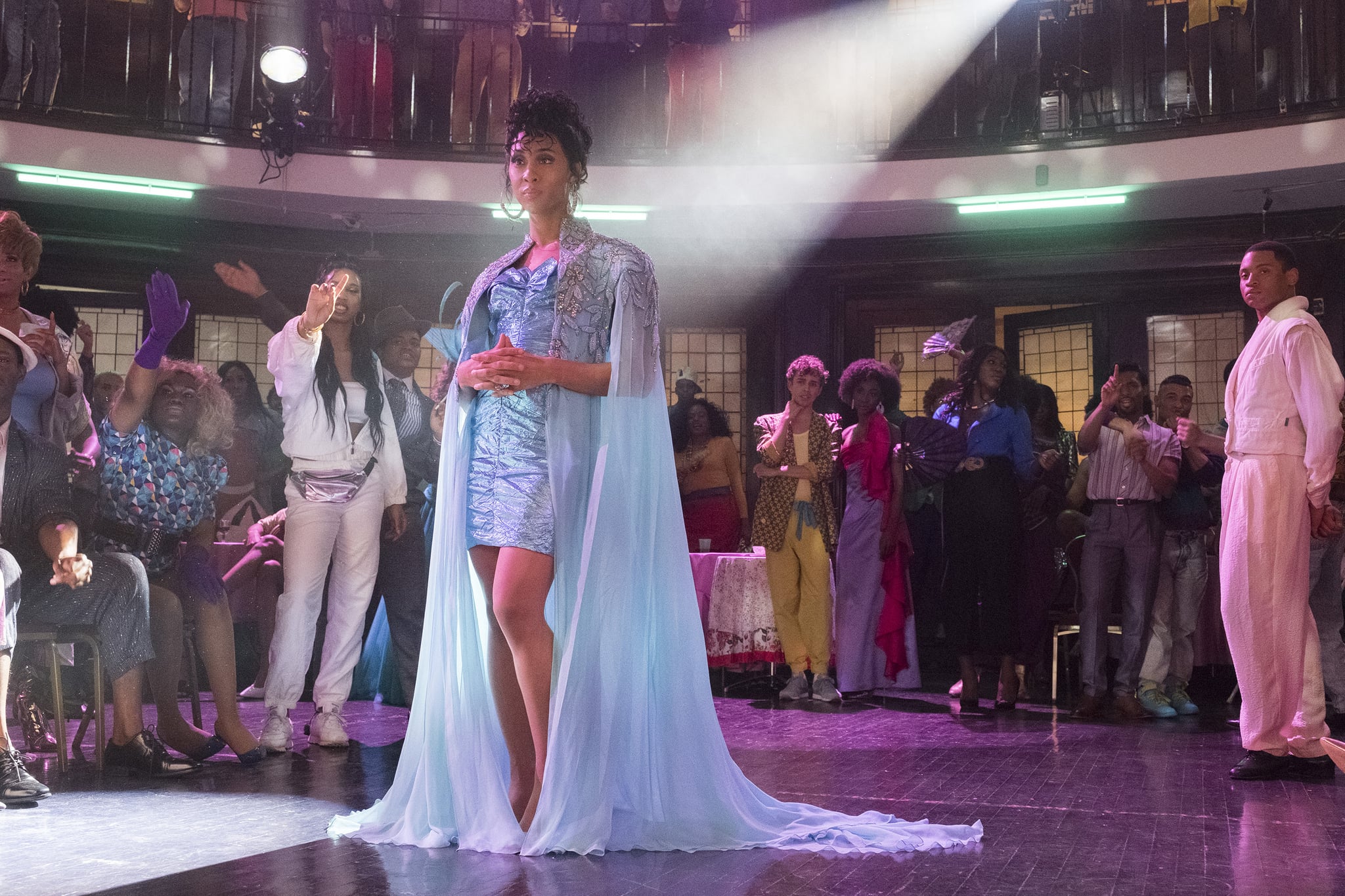 Researching '80s and '90s Style
"For period pieces, I think it's really important to start by researching what was happening during that time period," explains McGorty. "If you're researching, like what we did for Pose, in the '80s and '90s, I did everything from Vogue and all the Condé Nast research. I'm really lucky to have a very close friend who's an archivist for Condé Nast and who has been really generous."
"What's coming up in everything is the need to be accepted for your authentic self. And this is a community of people that have lived it and still live it."
"I also go to the library and look up what was popular at the time. So what the films were that were popular, or what books were popular at that time, what theatre in New York was popular — anything that would influence the fashion world. I'm really interested in seeing what that is about. And I looked up stuff like [the New York Post's] Page Six, which was huge in the '80s and '90s — everybody was being photographed going to clubs, even going to restaurants, so that was a big part of it, too."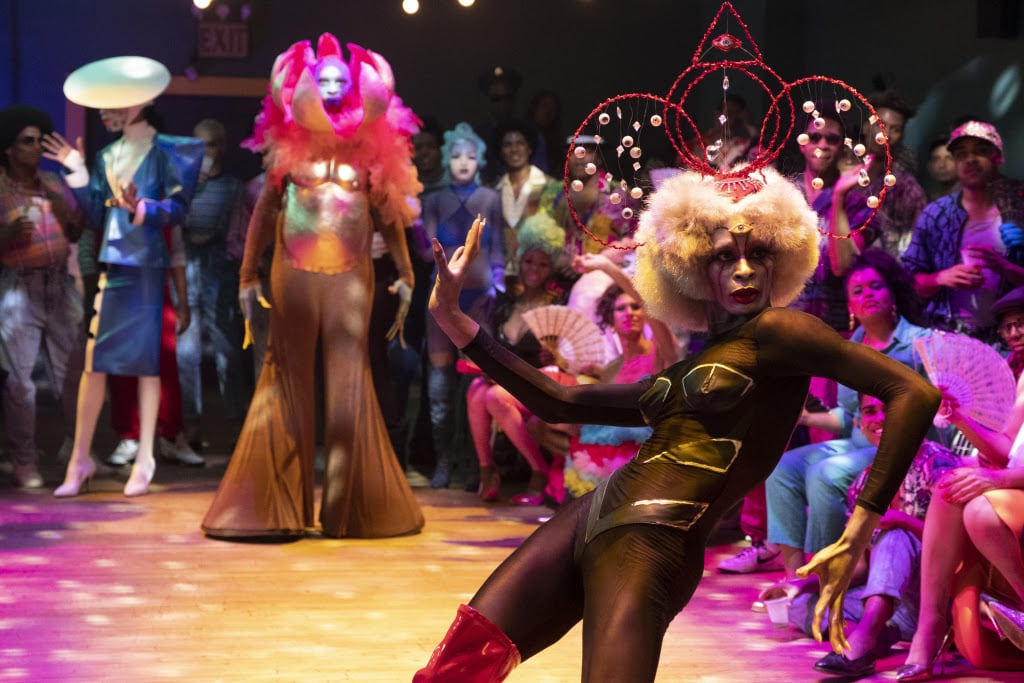 Consulting Members of the Ball Community
"In high school, I saw Paris Is Burning, which is an incredible documentary," says McGorty. "I grew up in a small town that was pretty far away from New York, so I had dreams of getting to that city someday and seeing that, which was part of my journey. But I always like to talk about our incredible consultants on Pose who are a big part of the ball community and are generationally a part of the ball community. There are people who have been involved with that documentary, that were in that documentary, and that have been consultants on our show, which is huge."
Generational members of the ball community, like Twiggy Pucci Garçon, choreographed most of the ball scenes in the series. Leiomy Maldonado, who is a judge on Legendary and appeared in Pose as Florida Ferocity, is also one of the show's choreographers. Leiomy and Twiggy also consulted on the show's costume design by educating McGorty about the history of outfit categories that ball culture has seen from the '70s to the present day. McGorty's favorite categories to work on were the bizarre category in season one and the Marie Antionette looks that Elektra (Dominique Jackson) wore in the second season.
"It says in the script that she is in a Marie Antoinette dress and she has footmen, which is Cubby and Lemar, and they're in all pink," McGorty says. "Then from those descriptions, we designed and created, and we want to make sure it's something that we've never seen on television before. The most fun part of our show is to have the costume be so loud, being able to do things that aren't normally seen on TV and aren't normally part of a story. That's a blessing"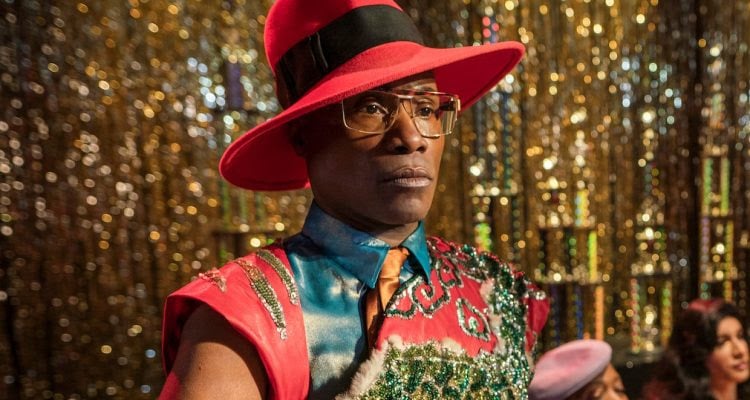 Connecting the Actors' Journeys to the Costumes
McGorty is elated to design for such a visually stunning series, but she makes clear that costuming the cast is as fulfilling as getting to know the actors' journeys. "It's really emotional in the fitting for us when we talk to the actors and we talk about what they see as the backstory, and they talk about their emotional connection to it, or their emotional experience to the fitting or to that character. That's really where I get a lot of inspiration from," McGorty shares.
"One of my favorite emotional moments of season two, episode four was when we were filming the ball scene with Candy. It's interesting because that moment was supposed to be so joyful and loving, and it was, but it was also almost more emotional than the actual funeral scene because it was such a celebration of her life. There was this moment with Jason Rodriguez who plays Lemar, where we were just standing watching everybody get ready and be put in position in the rehearsals, and we were holding hands and just standing there crying, not talking, just taking it all in. And there's a lot of those moments, and throughout this whole show, that's, it's just . . . there's just so much honesty in what is being captured that you feel that all the time."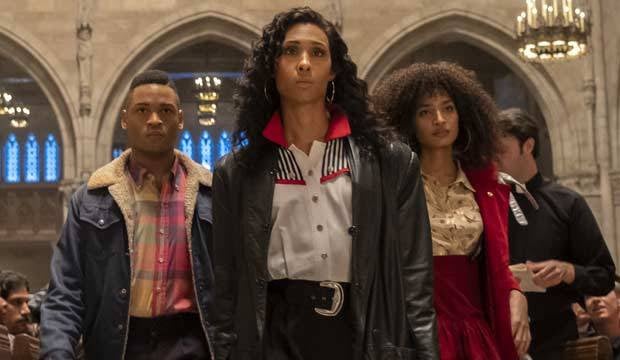 Understanding How Ball Culture Is Transforming Fashion
The actors of Pose gave McGorty a deeper appreciation for the trans community and ballroom culture. "This isn't a subculture of people — this is part of New York," she says. "This is a massive part of New York City, and it's a part of a lot of other cities, but this is one of those things that makes New York so great. It has changed fashion, and it has changed film, and it has changed music incredibly, and choreography, and beauty standards. It was just this incredible group of people that needed a safe place to be authentic and be able to have the space to breathe and to be themselves."
"I think what is consistent through that community is that authenticity of self. And it's shown through beauty, and it's shown through dancing, and it's shown through art. Other spaces that have been maybe more recognized as being "beauty," and "fashion," and "art," and "music" don't possess that authenticity, and this community does," she says.
"I think that's what draws people to it. I think that as a culture, even around the world, we are desperate to have that right now. I think that is what's coming up in everything is the need to be accepted for your authentic self. And this is a community of people that have lived it and still live it. They've been doing it for longer than most people have even thought of it. And I think that is really what I have taken away from it, which is important. And I try to live my life in a better way because of that."