Salma Hayek's Daughters Are the New Style Stars to Watch at Fashion Week
As POPSUGAR editors, we independently select and write about stuff we love and think you'll like too. If you buy a product we have recommended, we may receive affiliate commission, which in turn supports our work.
Salma Hayek, a longtime fan of Balenciaga, was one of the many stars who showed up to support Demna's fall 2022 collection debut at Paris Fashion Week. But while she tends to arrive solo to sit front row, this season, Balenciaga was a family affair with her 14-year-old daughter, Valentina Paloma Pinault, and 21-year-old stepdaughter, Mathilde Pinault, right by her side. The 55-year-old actress has been married to chairman and CEO of luxury group Kering François Henri-Pinault since 2009. It's rare, however, for the full family to make Fashion Week appearances like this one.
The Pinault family's looks were the perfect mix of edgy and timeless when they arrived at the show. All three ladies toted black Balenciaga handbags; Mathilde carried the XX Small Flap, Valentina brought the Le Cagole, and Salma accessorized with the Frame clutch. Towering over the rest of her family, Mathilde wore a deconstructed acid-wash denim set with chunky silver hoops. Valentina chose a simple ribbed sweater and miniskirt accessorized with Balenciaga's iconic sheer logo tights, Knife pumps, and a silver choker necklace. Salma, meanwhile went for a polished version of '90s grunge, topping off a lace-finished slip skirt with an oversize poplin shirt, midrise leather boots, and Ski Cat sunglasses. She piled on chunky silver bracelets and rings to accent all the Balenciaga hardware.
Set in a giant snow globe, Demna's Balenciaga show sent a message about the inevitable climate change our world is facing and also showed support for Ukrainian refugees. He even left blue-and-yellow T-shirts on every chair to represent Ukraine's national colors. Salma layered one of the shirts over her outfit while posing with Kim Kardashian, who made her own statement in a caution-tape catsuit straight off the runway.
Ahead, see the Pinaults at Balenciaga and shop a few of the beloved brand staples they're wearing.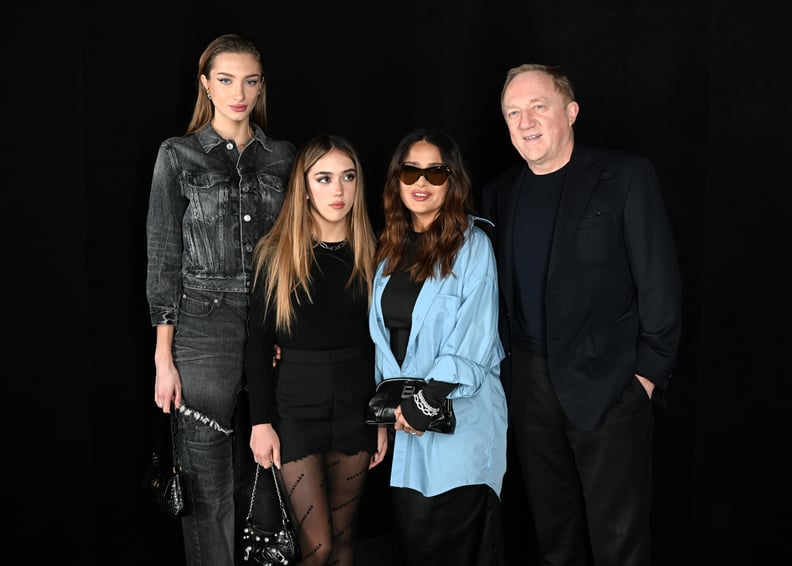 Salma Hayek's Family at the Balenciaga Fall 2022 Show
Mathilde Pinault, Valentina Paloma Pinault, Salma Hayek, and husband François-Henri Pinault.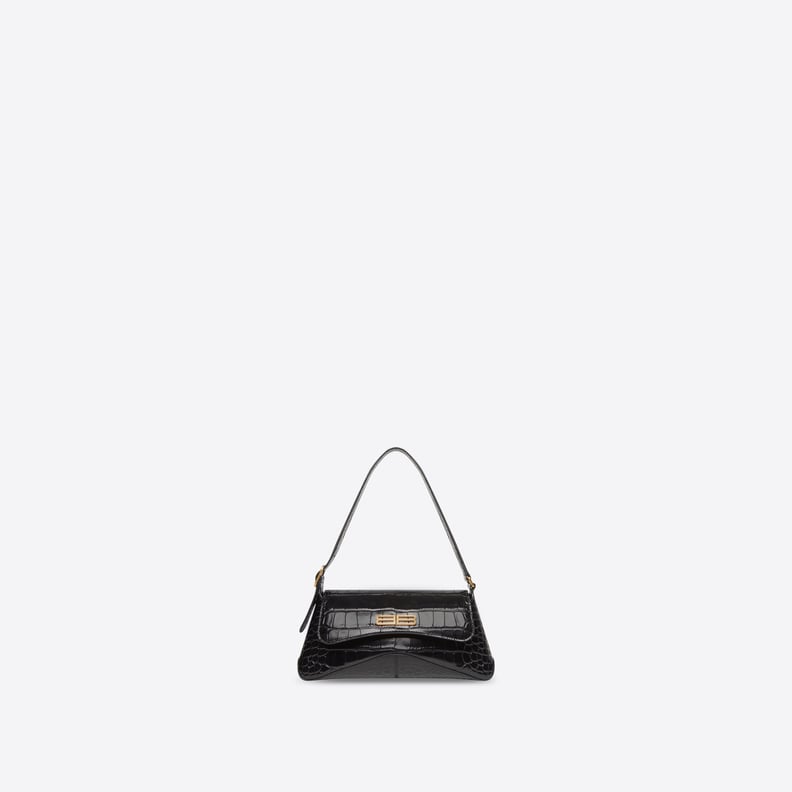 Balenciaga XX Small Flap Bag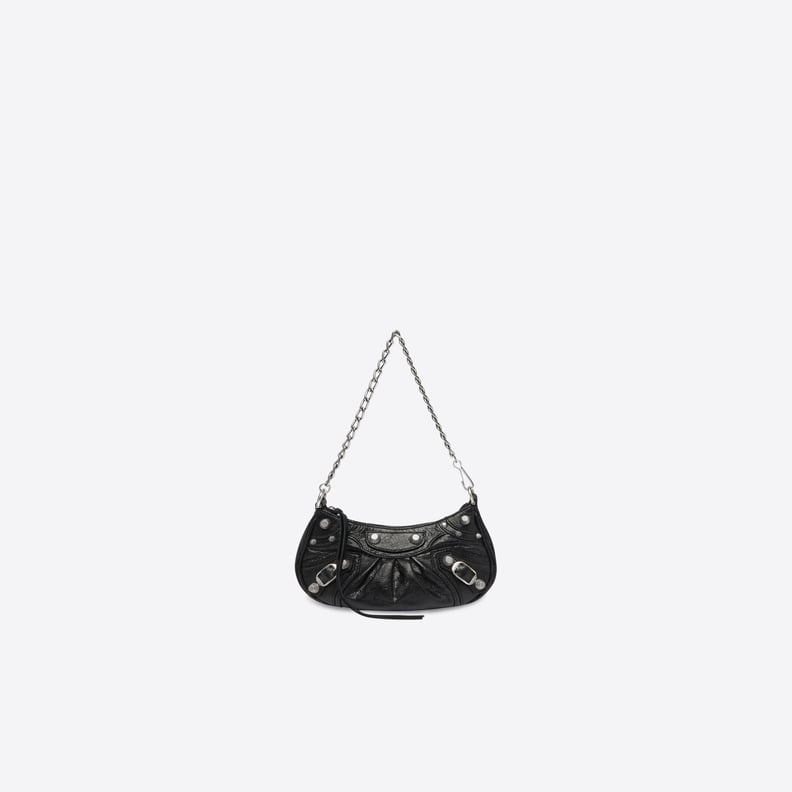 Balenciaga Le Cagole Mini Purse With Chain in Black
Balenciaga Knife Knit Pumps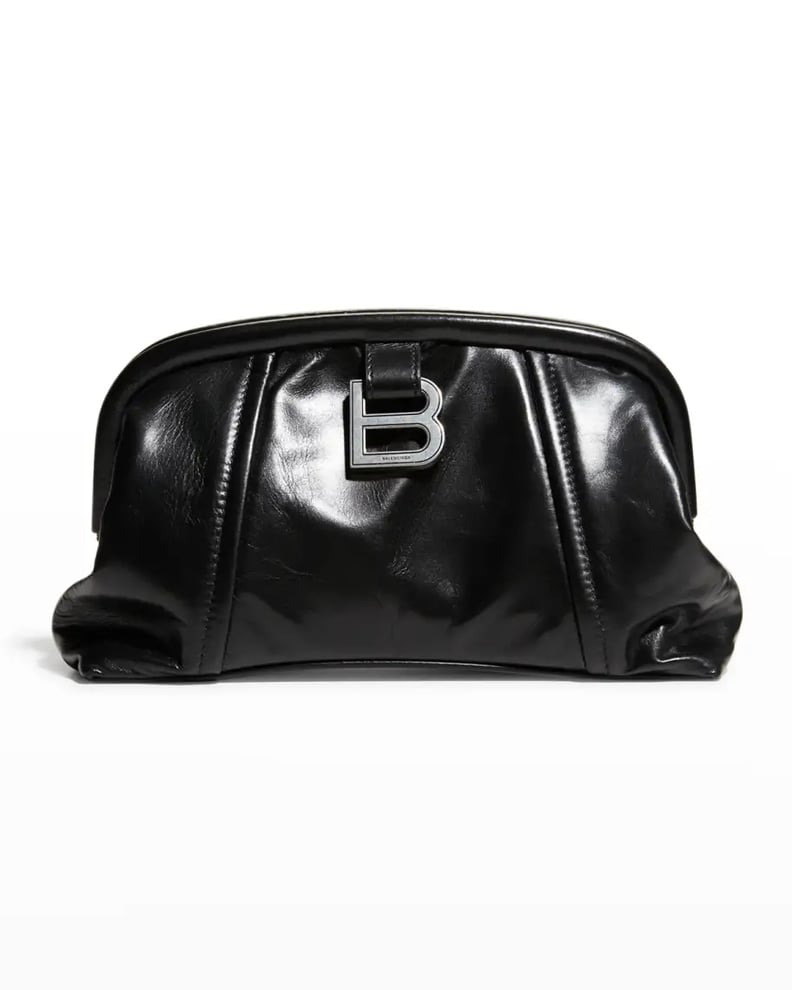 Balenciaga XS Frame Leather Clutch Bag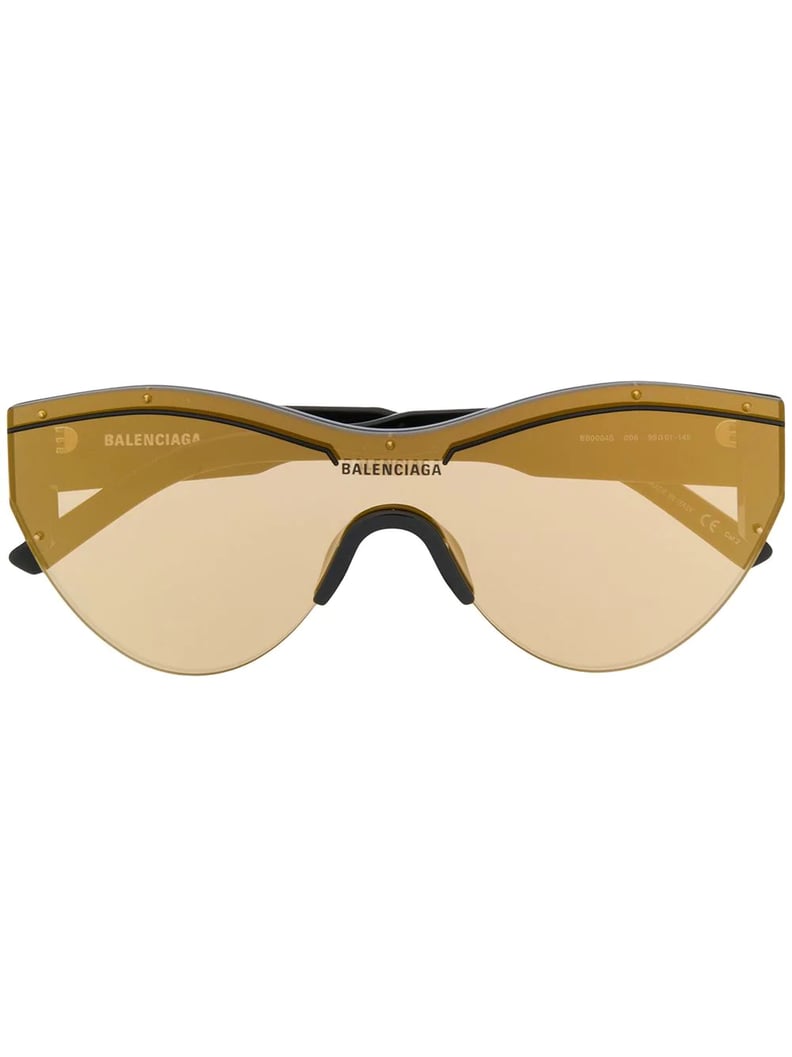 Balenciaga Eyewear Ski Cat Mask Sunglasses
Salma Hayek and Kim Kardashian Posing Together After the Balenciaga Show