Bridal designer Pnina Tornai bases her brand on the foundation of love. Her favorite thing in the world is making brides feel happy and confident in their dream wedding dresses, which they've been able to source exclusively at Kleinfeld for over 15 years. But her initial experience at the iconic store in New York City will surprise you. "When I first brought my gowns to Kleinfeld 17 years ago, they told me, 'Thank you, but no thank you' because my dresses were so different from what was available in the American market. I insisted they at least try putting my gowns on the floor, and the rest is history. Now, I am proud to say that my dresses changed the face of bridal in the US and worldwide."
"When I first brought my gowns to Kleinfeld 17 years ago, they told me, 'Thank you, but no thank you.'"
Pnina hosts consistent trunk shows at Kleinfeld, and she's also a reality TV veteran at this point, having appeared on 19 seasons of TLC's Say Yes to the Dress, as well as Big Brother and Masterchef VIP in Israel. "I can tell you that everyone edits themselves when they know there are cameras around. We can't help it! We are all only human," she told POPSUGAR of her time working with the beloved host of SYTTD Randy Fenoli.
Randy is not the only one who wants to work with her. She recently rolled out engagement rings with Jared and plans to expand into men's wedding bands and fashion jewelry too. Pnina relates her jewelry line to her couture bridal collection in the sense that they send a similar message. They're both "called 'One' because in these challenging times, the only way we can move forward is if we remember that we are all one and remember to care for one another. The only thing that can save this world is love," she said.
Ahead, we talked to Pnina Tornai about where her journey with Kleinfeld has led her, and some of the tidbits she's learned along the way.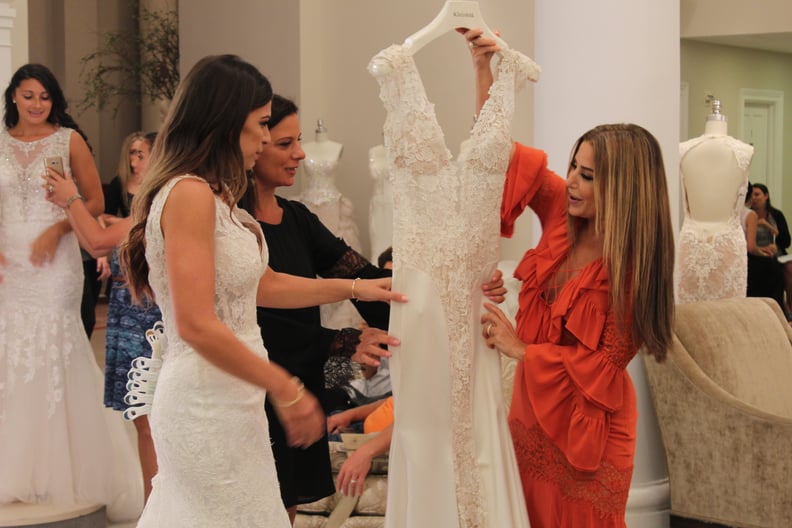 Pnina's Experience on Say Yes to the Dress
"I am very happy that I get to fulfill my calling and also be in front of the camera as part of my work, and appearing on 19 seasons of Say Yes to the Dress has been a wonderful experience and wonderful opportunity to share my world with a wide audience around the globe. It has taught me a lot about American television, and has contributed to the awareness of my brand. It has always been a pleasure working with Randy and seeing how much the brides love him."
"Once, a former bride returned to Kleinfeld to visit me 14 years after she got married in one of my gowns to tell me that she is now divorced, but still cherishes the memory of her wedding dress. She showed me pictures of her in her gown on her wedding day with the same emotion I remember seeing when she chose the dress so many years earlier. It gives me so much joy to know that my gowns make women feel like the most beautiful versions of themselves."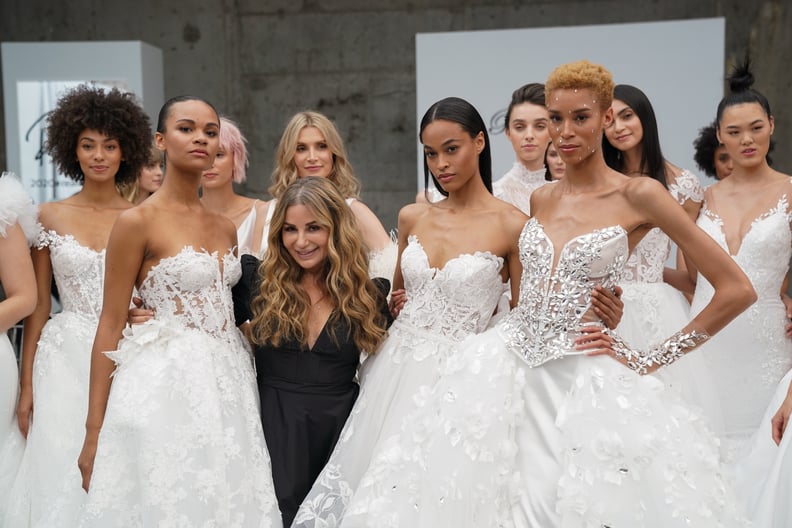 Pnina's Mission as a Wedding Dress Designer in 2021
"I have always been a big believer in the French expression 'il faut tout pour faire un monde' — it takes everything to make a world. I myself come from Moroccan and Egyptian roots, and I have always made sure to include a variety of models in my runway shows and photoshoots, including different races and full-figured models. In 2019, the Israeli Ministry of Culture hosted a runway show to celebrate 70 years of Israeli fashion, and the model I selected to walk in my gown was Talleen Abu Hanna, a beautiful transgender Arab Israeli model. There are so many different colors, shapes, and kinds of beauty, and that is what makes the world so magical. My collections include everything from clean, elegant crepe gowns to embellished ballgowns with elaborate hand-beading and crystals, because I want to provide a dream gown for every bride, no matter what she looks like, where she's from, and what kind of dress she feels most beautiful in."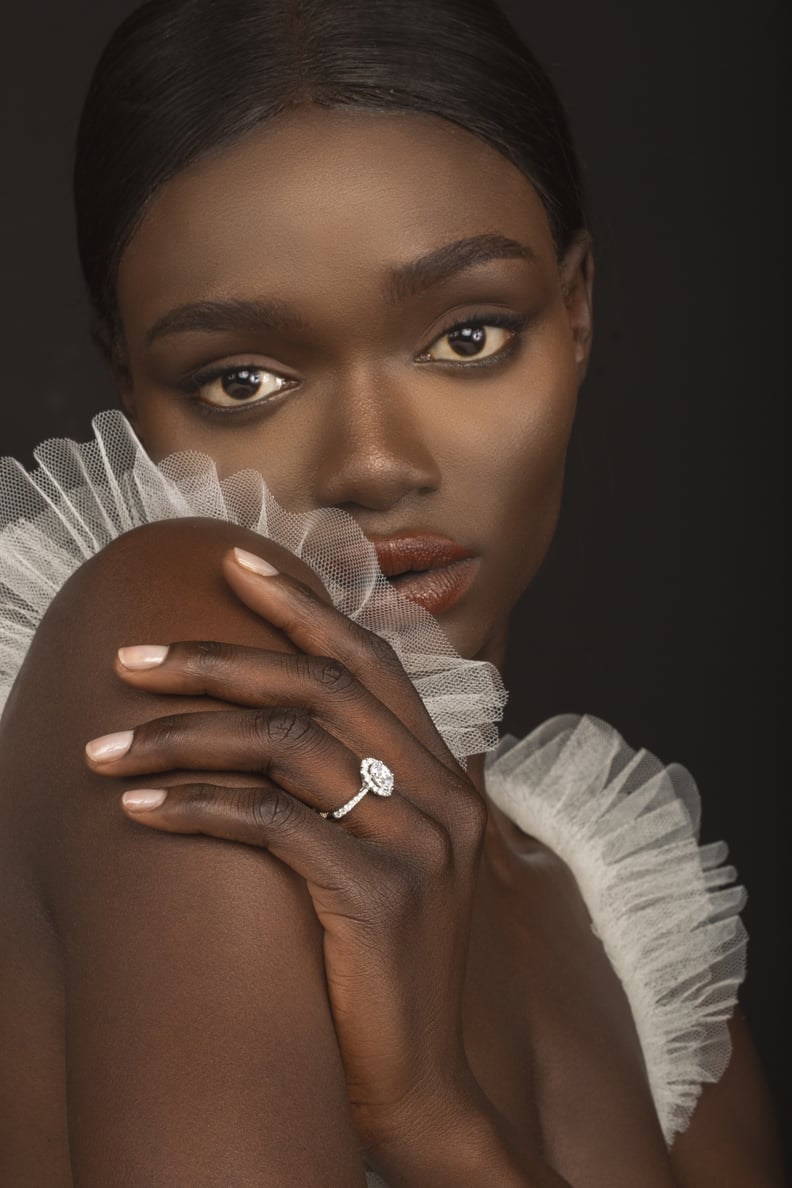 Pnina's New Engagement Rings
"My new collection for Jared was my first time designing engagement rings. It was always a dream of mine to design an engagement jewelry collection, but I wanted to wait for the right partner, and when Jared asked to collaborate I knew I had found the perfect home for my vision. We created this whole collection together during the pandemic over Zoom calls and emails, and I made sure to put lots of beautiful Pnina details in my rings and to include a ring style for every bride in the collection, just as I do when I design my couture collections. I'm happy to be able to say that the engagement collection exceeded all expectations, to the point where some styles sold so well that we couldn't keep them in stock in the lead-up to the holidays."