Selena Gomez Refines the Corset Trend in Rema's "Calm Down" Remix Video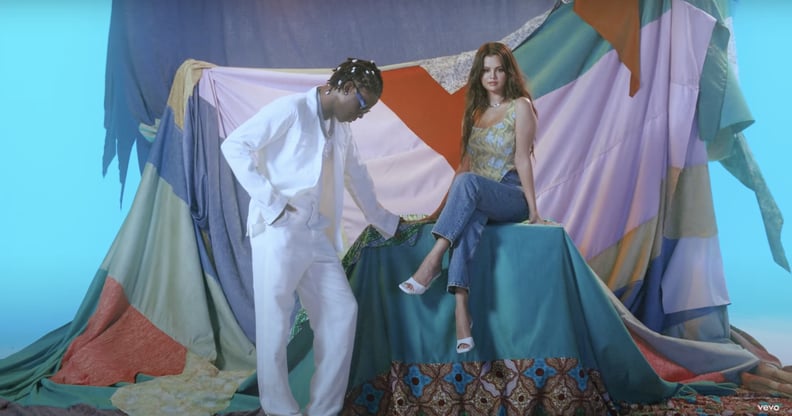 YouTube | Selena Gomez
As POPSUGAR editors, we independently select and write about stuff we love and think you'll like too. If you buy a product we have recommended, we may receive affiliate commission, which in turn supports our work.
Take a walk in Selena Gomez's high-heeled mules and you might need the matching corset top to go with them. On Sept. 7, the "Only Murders in the Building" star danced into frame in a black EB Denim Ava Vest ($245) and matching Cargo Pants ($498) for Rema's "Calm Down" remix music video. Dripping in black from head to toe, Gomez moved effortlessly in the cinched, monochrome ensemble. She styled the look with layered gold necklaces and hoop earrings.
With Rema dressed in a matching, short-sleeved button-up beside her, Gomez struts away from the colorful backdrop of the living room they're lounging in and into a garage, tinged with dreamy white and silver accents. As she steps onto the new set, Gomez's switches to a Miaou Campbell Corset Top ($245) with vertical stitching and a pair of Cult Gaia Women's Tasha Pants ($498), which she styled with a beaded gold necklace and hoop earrings. She first teased the look in late August when she shared a glimpse at the remix video on her Instagram Stories. Beside her, Rema's outfit also changed to a blue plaid shirt over a white T-shirt and navy shorts.
As the chorus rounds out the end of the video one more time, Gomez — who recently turned 30 and celebrated her birthday in a strappy swimwuit — finds herself on set for a photo shoot with a multi-colored quilt as her backdrop. With Rema dressed in a white denim suit, Gomez lounges in front of the backdrop in a pair of cropped jeans. She dressed up the pants with a Miaou Campbell Corset Top in Art Nouveau Blue ($245), hoop earrings, silver necklaces, and a pair of Mora High-Heeled Mules ($462) in white.
From start to finish, Gomez guided us through the music video with one chic corset top after another. If you haven't hopped on the corset trend yet, this might be your sign.
Shop Gomez's outfits from the "Calm Down" remix video ahead.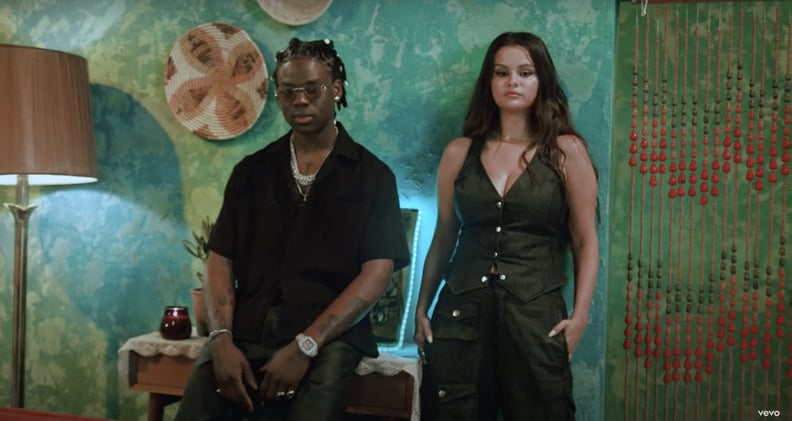 Selena Gomez's EB Denim Black Vest in the "Calm Down" Remix Video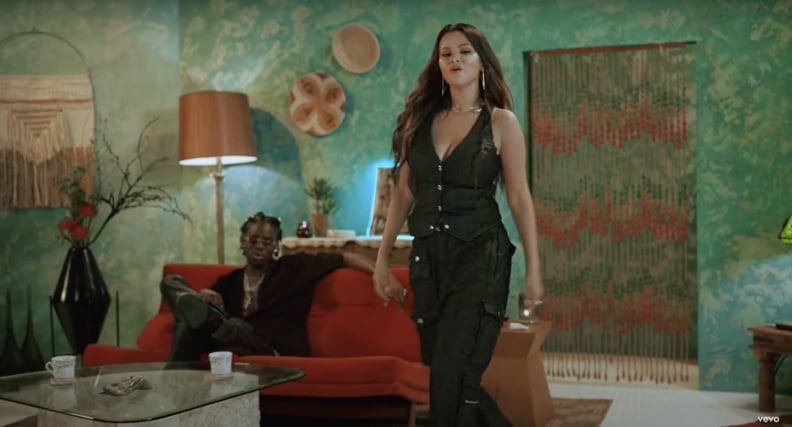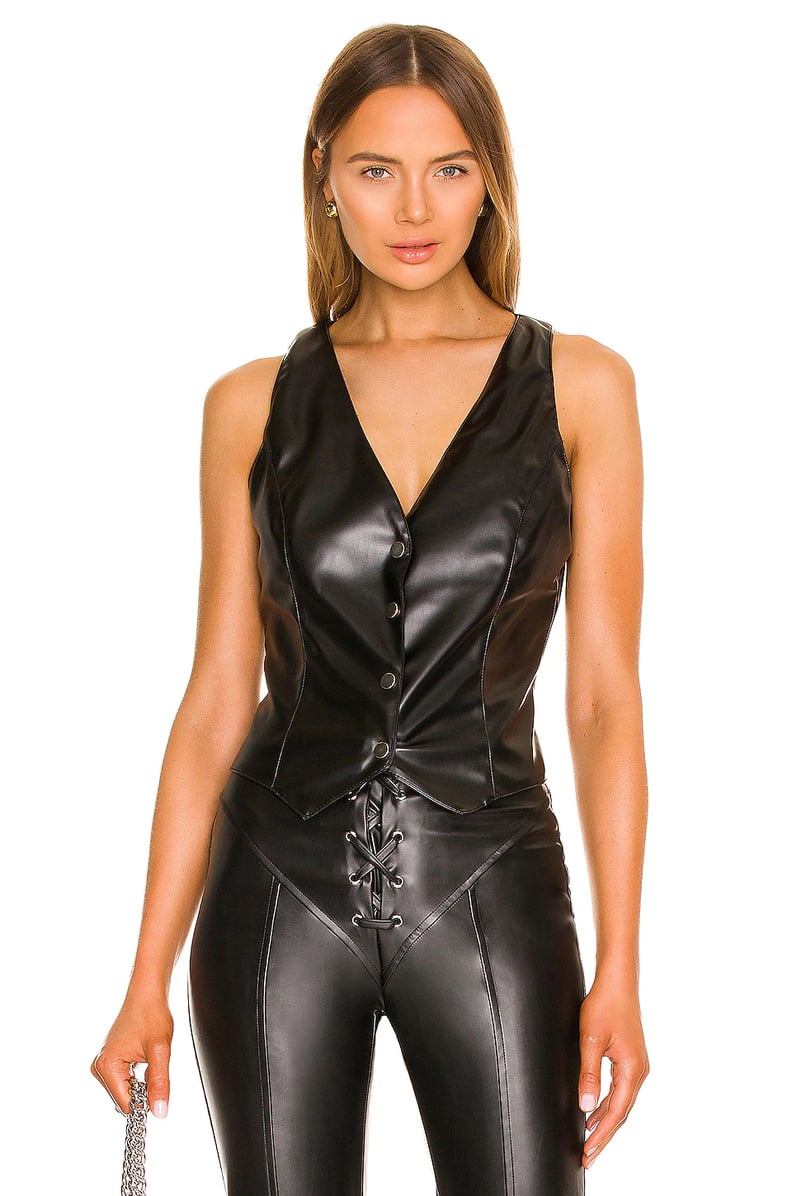 EB Denim Vegan Leather Ava Vest in Black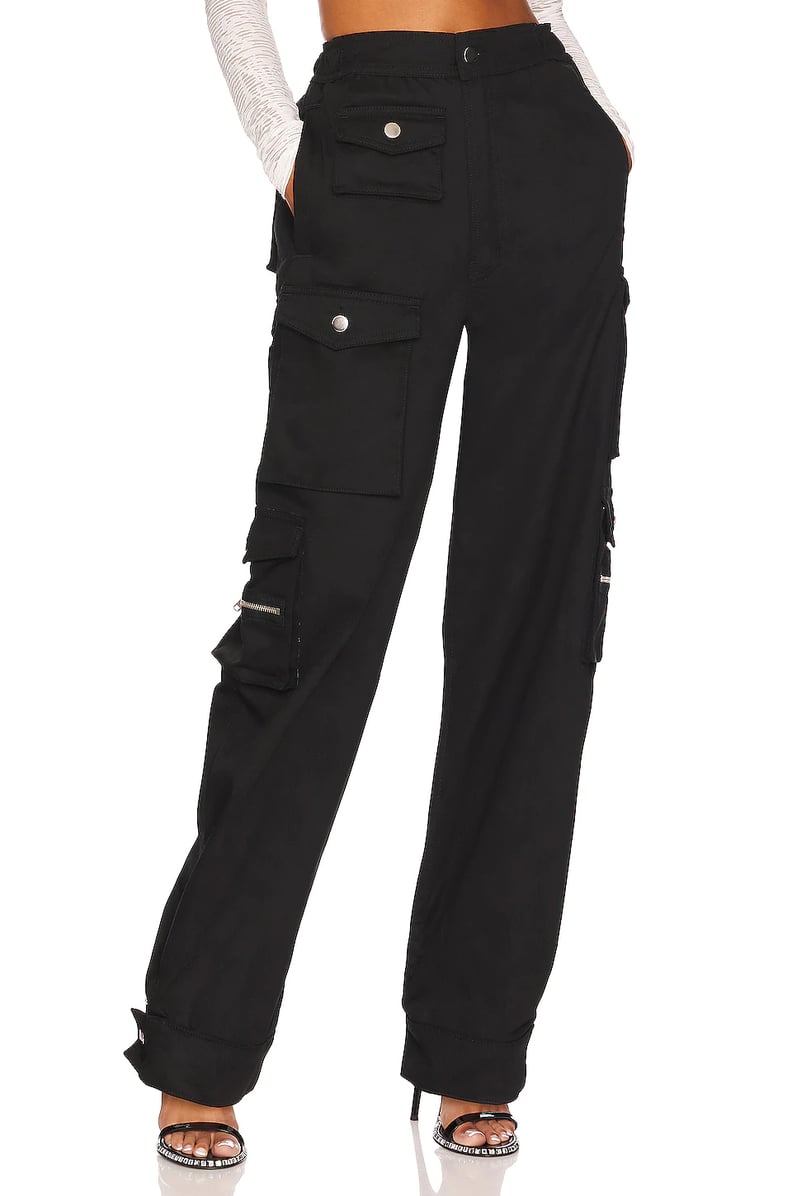 EB Denim Cargo Pants in Black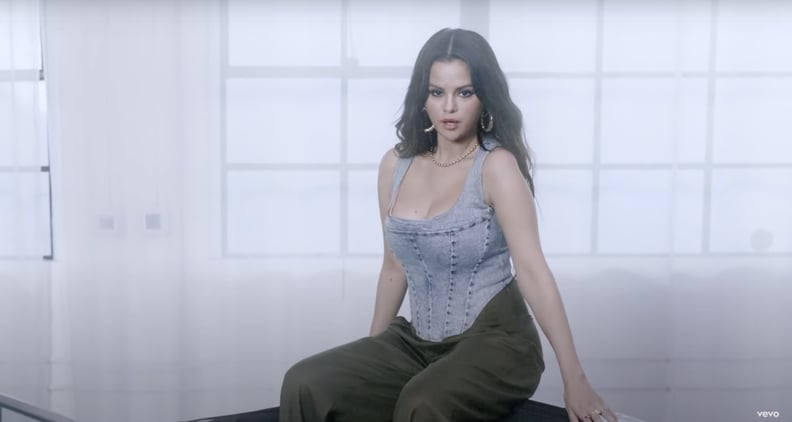 Selena Gomez's Miaou Denim Corset Top in the "Calm Down" Remix Video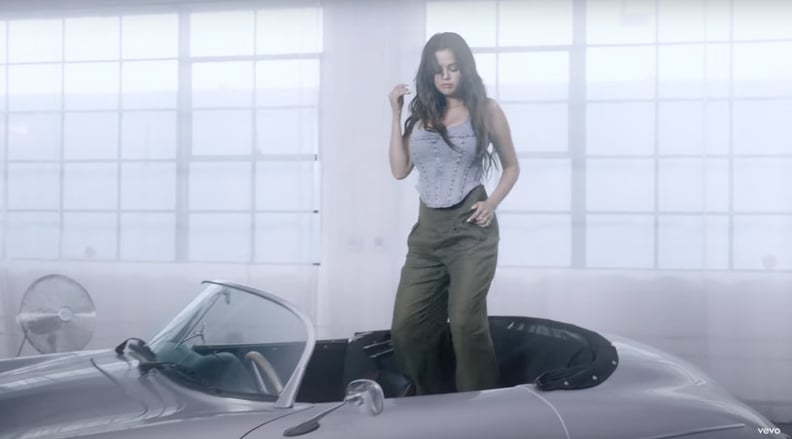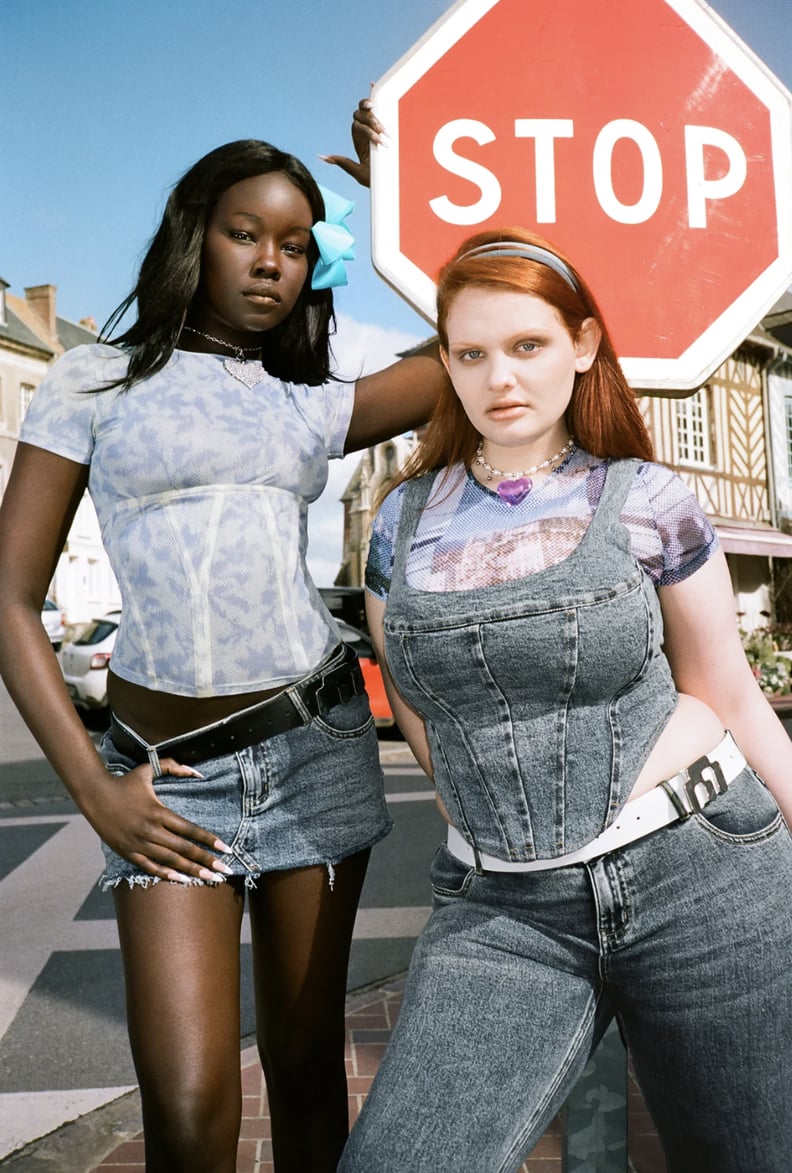 Miaou Campbell Corset in Maverick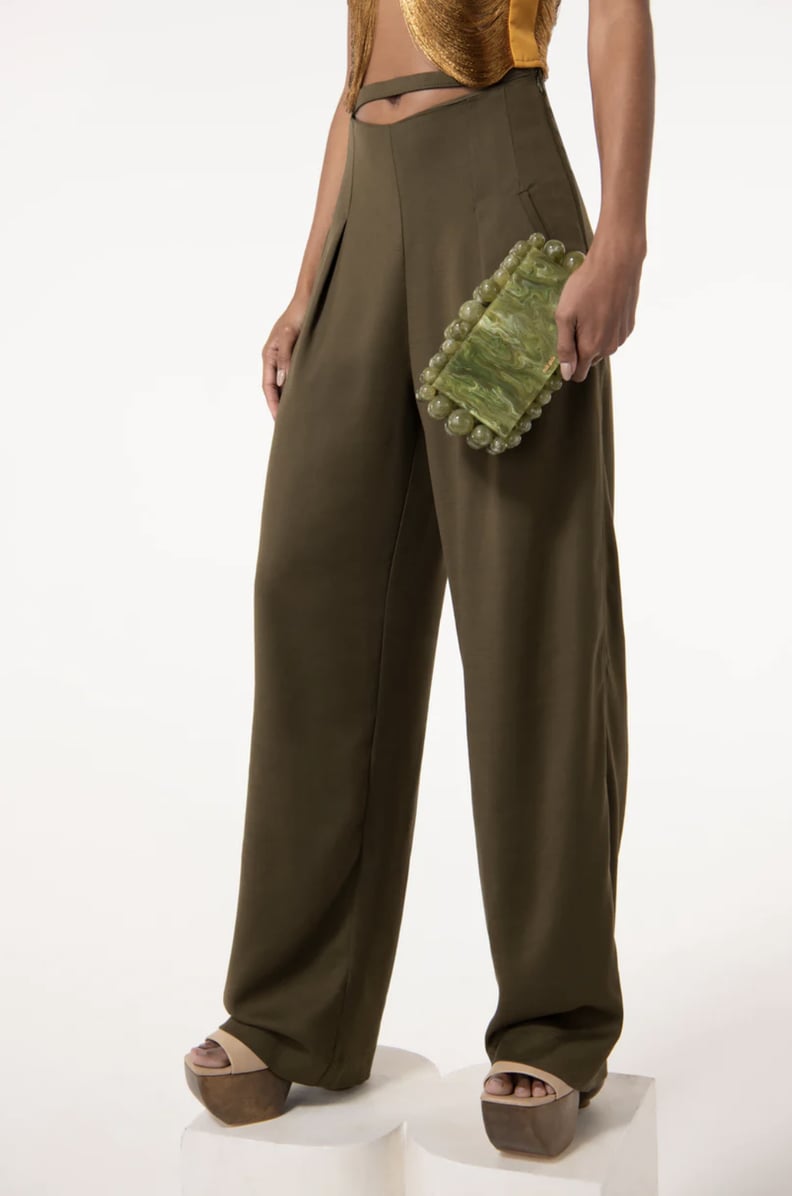 Cult Gaia Tasha Pant in Advieh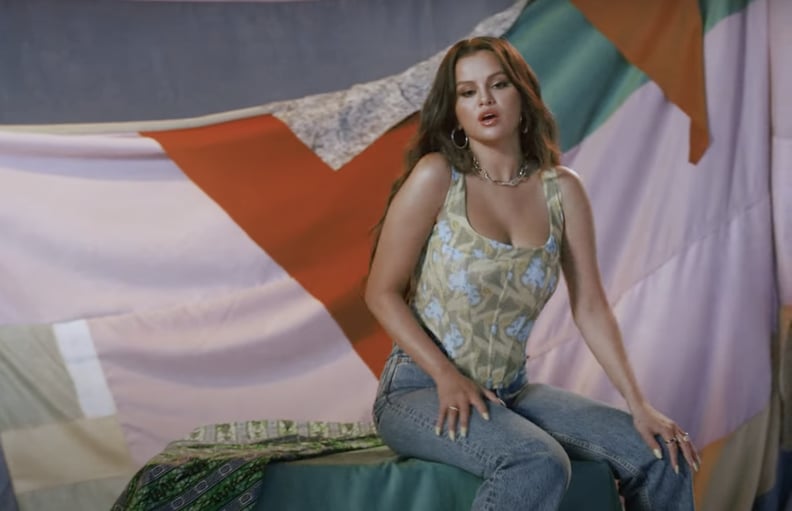 Selena Gomez's Miaou Corset Top in Art Nouveau Blue in the "Calm Down" Remix Video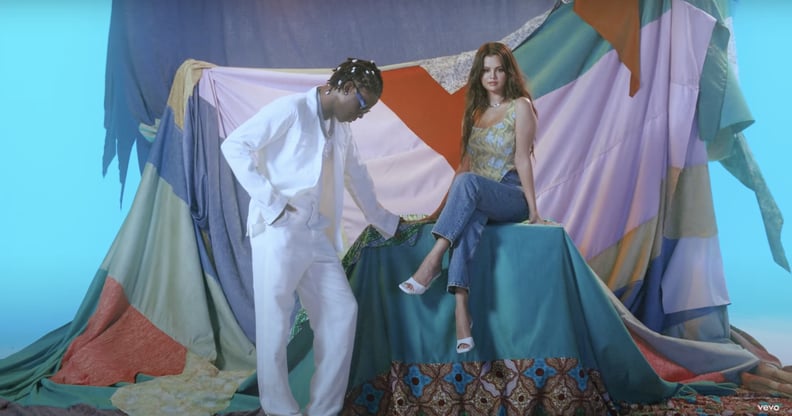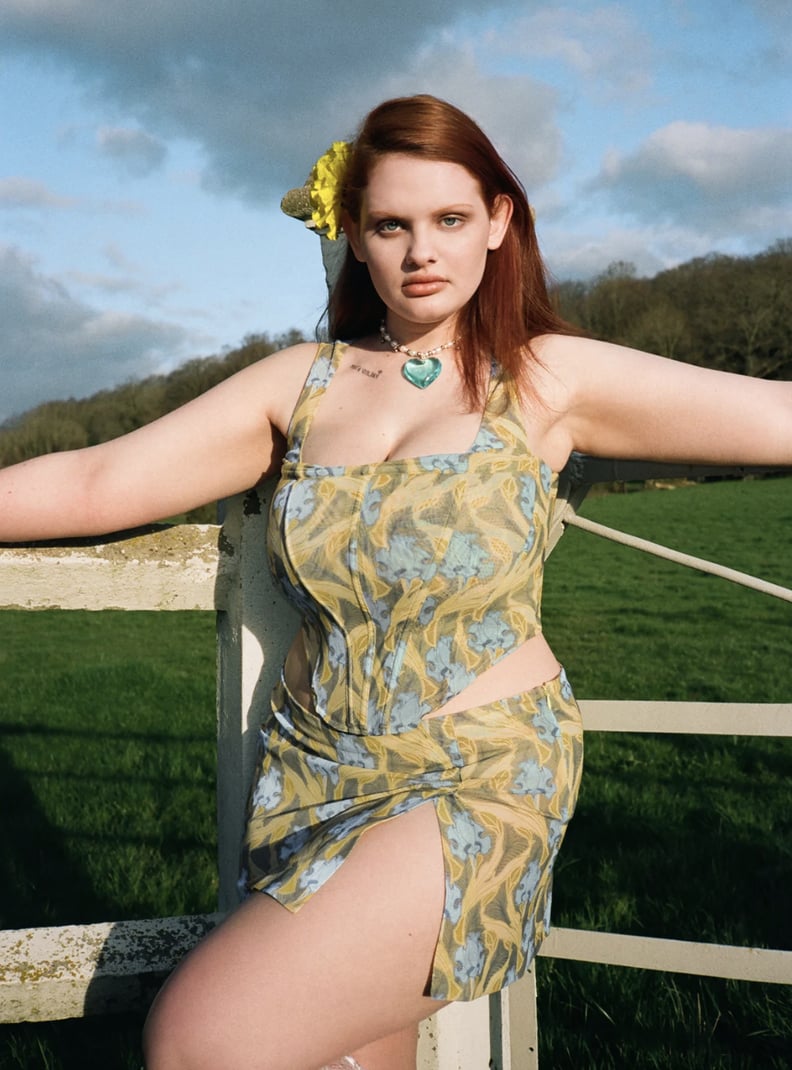 Miaou Campbell Corset in Art Nouveau Blue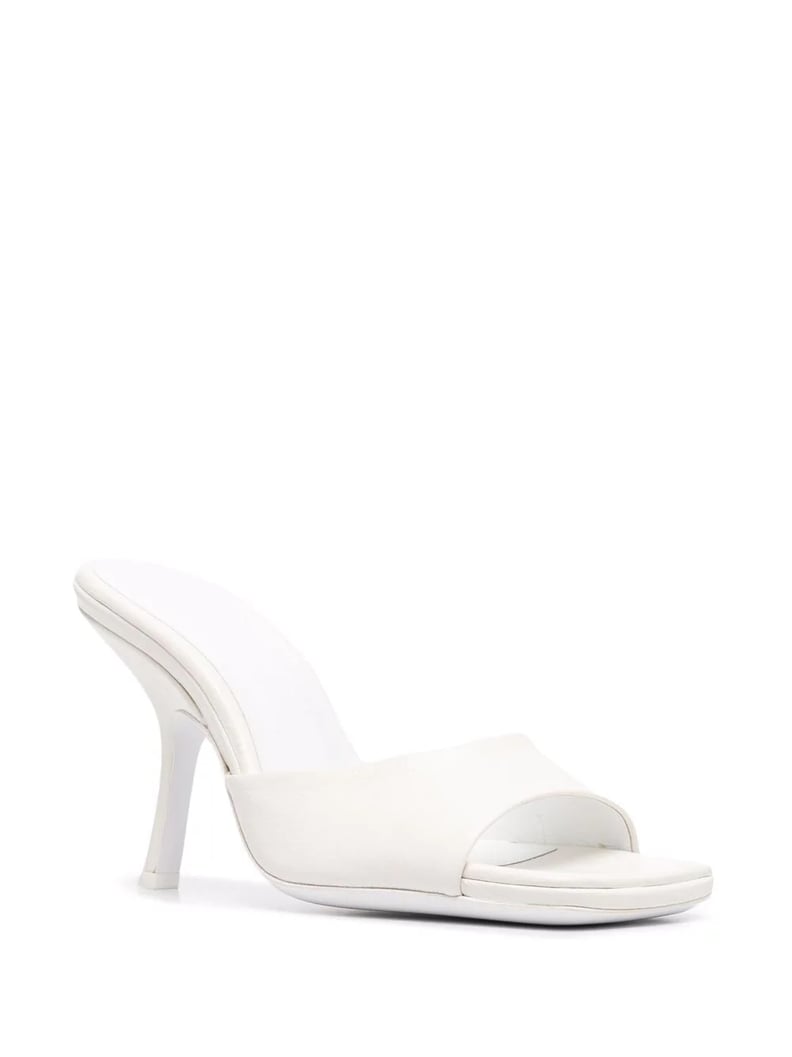 By Far Mora High-Heeled Mules in White
Watch Rema's "Calm Down" Remix Music Video feat. Selena Gomez