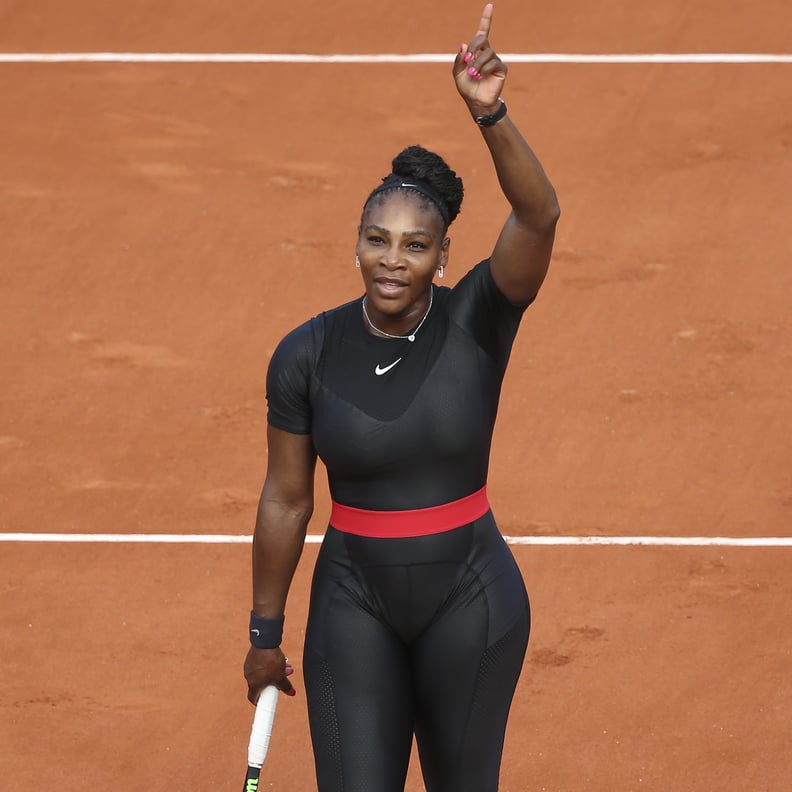 Vogue's September cover star Serena Williams broke down her life in looks for the magazine's recurring video series. Following her retirement announcement, she took a sartorial trip down memory lane, discussing her most controversial, memorable, and celebrated tennis outfits of all time.
Some of the standout looks include the full-length catsuit she was banned from wearing at the 2018 French Open. She chose to wear the bodysuit for medical reasons as its compression capabilities help prevent blood clots. Williams, 40, also opened up about the denim miniskirt she wore at the US Open in 2004 to debut her partnership with Nike. The skirt was an homage to fellow tennis legend Andre Agassi, who competed in Nike jorts in 1988.
In the 17-minute video, the designer also discusses past Vogue covers and features that she shot with famed photographer Annie Leibovitz. She wore Carolina Herrera alongside sister Venus for once such photo shoot and Versace for daughter Olympia's first appearance on the publication.
We also catch another glimpse of her caped Alexander McQueen wedding dress and her looks for the Met Gala, designed by Versace, Gucci, and her good friend, the late Virgil Abloh, whom she speaks of fondly.
Williams also offers up little-known tidbits about the braids she wore as part of her royal-wedding look and her experience designing her own fashion line.
Ahead, see some of Williams's most memorable tennis outfits, and read her quotes about how the ensembles were brought to life by her team of stylists.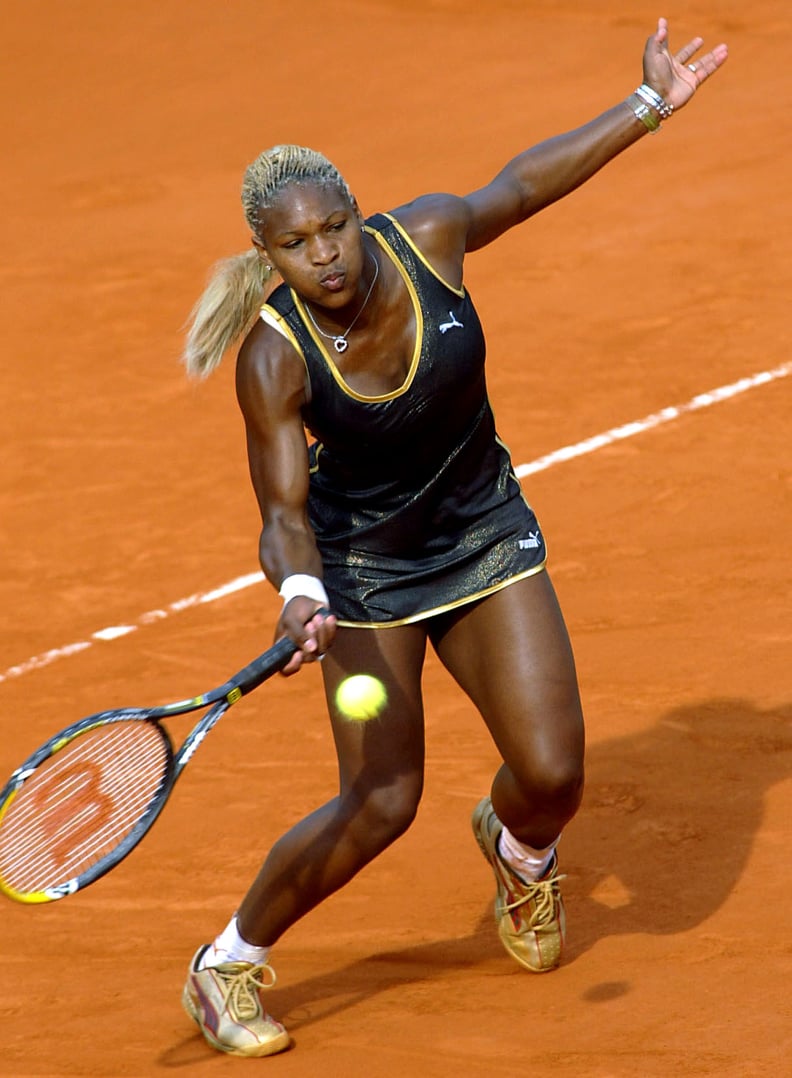 Serena's French Open Look in 2002
Williams describes this Puma look as inspired by a soccer player's uniform with the high socks and soccer-style shoes. "I remember being so nervous and thinking, 'OK, I can't believe I'm going to go out on the court like this. I can't wear this,'" she said. "It was really all about the fashion and less about the tennis, and I was like, 'No, I wanna do well. I want to win.'" Of course, Williams ended up taking home the trophy that year.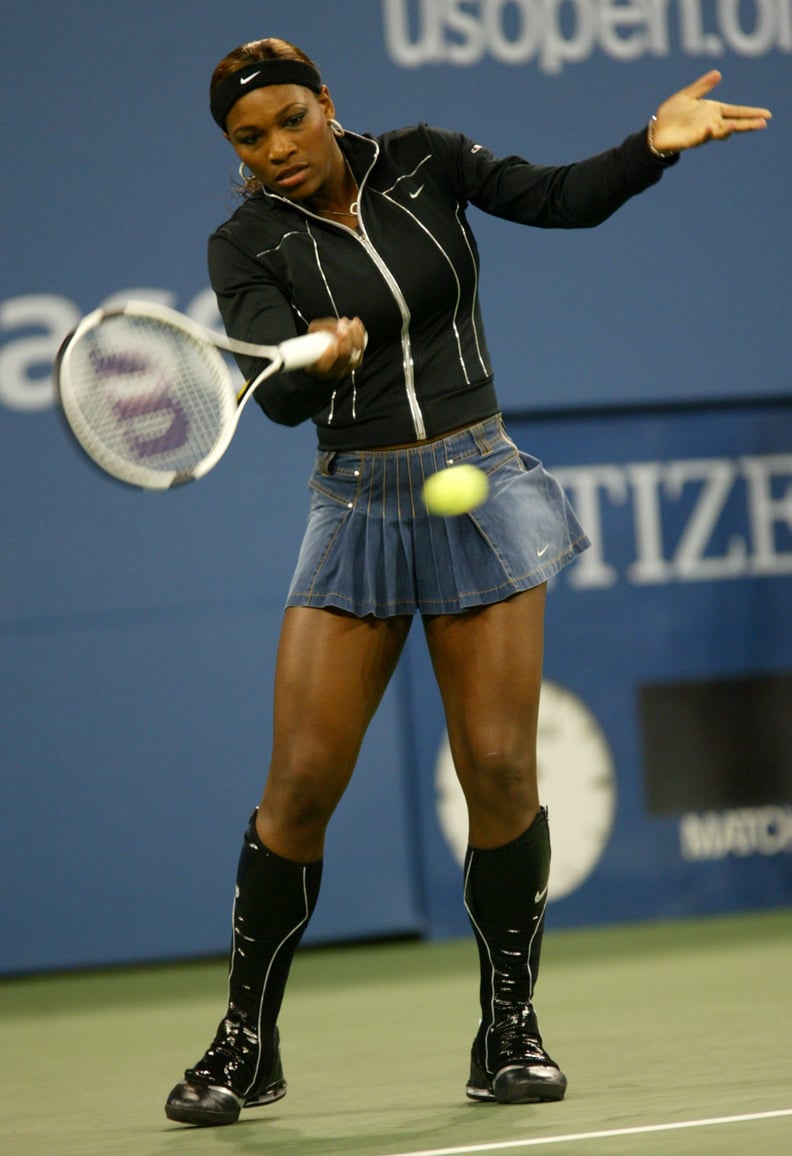 Serena's US Open Look in 2004
"This is when Nike was introduced. I think of all the outfits I wear and when they say, 'What is your favorite?' This one is always top three," Williams says, explaining that her transition from Puma to Nike involved adding more oomph to her wardrobe.
The pleated denim skirt was inspired by Andre Agassi competing in Nike's jorts in 1988. While it was crafted from denim, it was lightweight enough to play in, and the boots were zip-off. "When this outfit debuted, I was sealed as a fashion icon in tennis and since that day, everyone is always looking for, 'OK, what is Serena going to wear on the court?'" she said.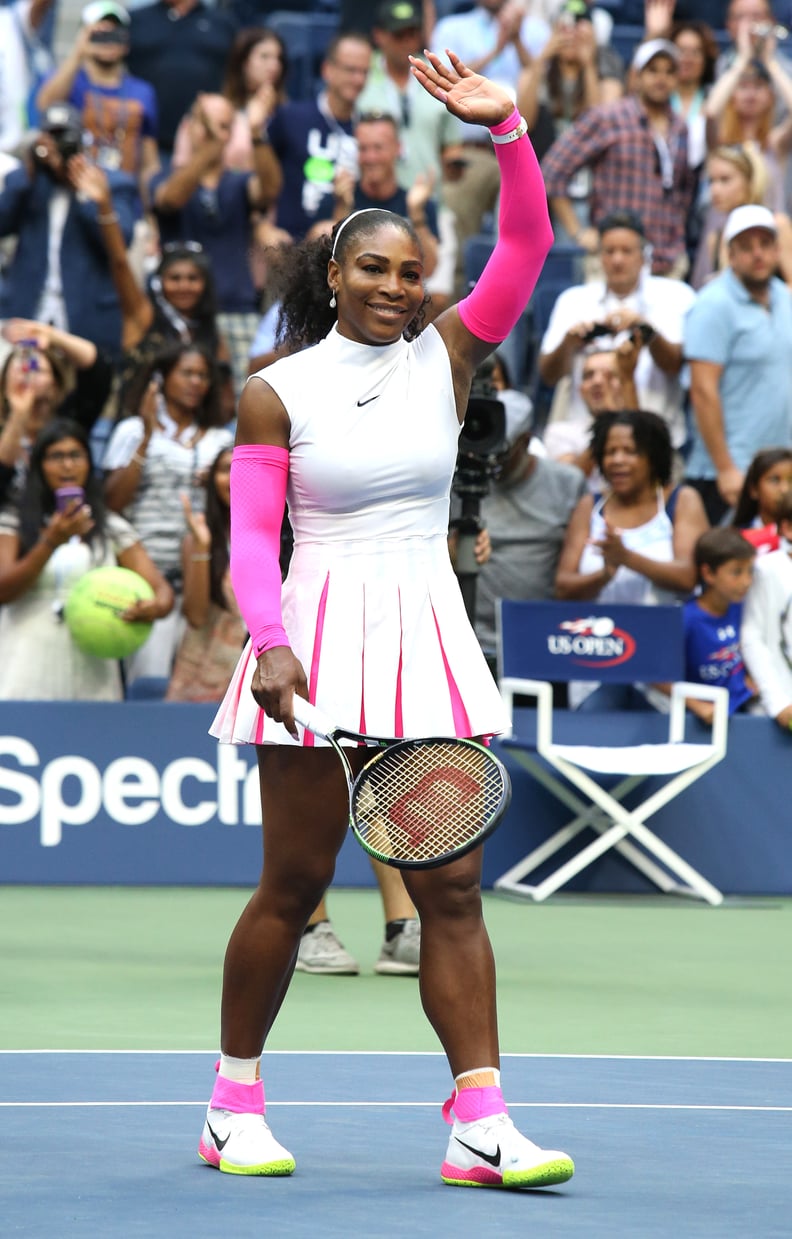 Serena's US Open Look in 2016
Williams looks at this moment as the debut of the arm sleeve. The Nike team actually encouraged her to embrace the trend at Wimbledon, but she decided to wear it in New York instead. She complemented the look with her signature long nails and a ponytail.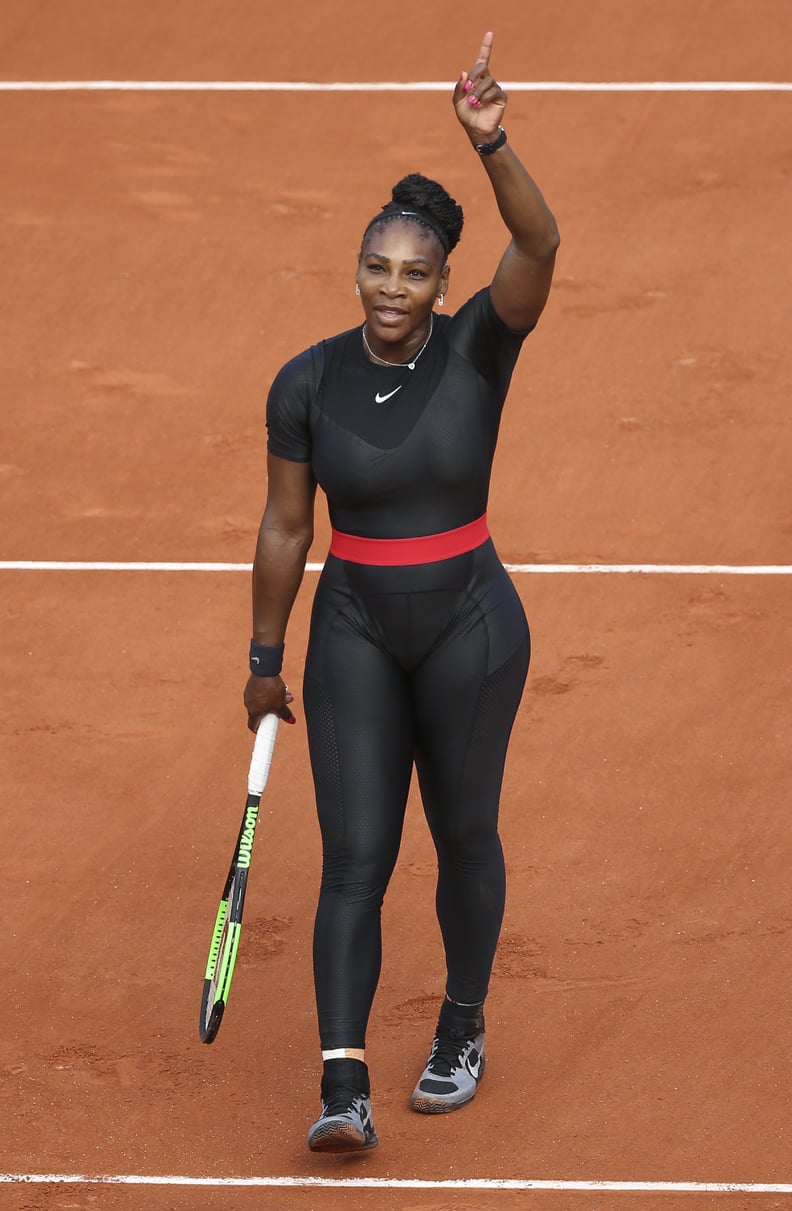 Serena's French Open Look in 2018
"I've worn catsuits, but I've never worn, like, a long catsuit," Williams says, explaining that the controversial design was constructed for compression purposes to support her health. Though it was criticized and eventually banned by the French Tennis Federation, she made a memorable statement in her warrior princess "superhero" outfit anyway.
Serena Williams Breaks Down Her Life in Looks For Vogue