Yes, Marvel Superhero Shang-Chi Is Wearing Air Jordans — Here's Why They Matter
As POPSUGAR editors, we independently select and write about stuff we love and think you'll like too. If you buy a product we have recommended, we may receive affiliate commission, which in turn supports our work.
Asian actor Simu Liu, who was raised in Canada, is best known for his role in TV series Kim's Convenience and now he stars as Marvel's headlining superhero in Shang-Chi and the Legend of the Ten Rings, which is available to stream on Disney+. But at first, he was a bit wary of taking on the role, and one reason in particular has to do with the cap-off to his costume, a pair of classic Nike Air Jordan sneakers in black and red.
Styled by Kym Barrett in a look dreamed up by 10-year Marvel concept designer Andy Park, Shang-Chi is missing the quintessential superhero trappings, and he quickly took note of that. "I fought against it initially. I remember doing the costume fitting and being like, 'Is he the first superhero to wear running shoes?' He should be wearing, like, battle boots or something. I didn't see it the way they saw it," Liu told Inverse, confirming that once they started filming, he came around to the idea.
Park provided reasoning behind the decision, too, explaining that he aimed to reinvent Shang-Chi, though he sourced lightly from the original comics. "I did explorations that were not even reminiscent of the comics, but ancient Chinese culture to very westernized, very urban looks . . . Whenever we design a costume, we're trying to tell a story of that character. The dragon [armor] symbolizes Shang-Chi's mom. The Ten Rings are given to him by his dad. He's a product of his mom and dad. But he's also a product of his time in America," he said.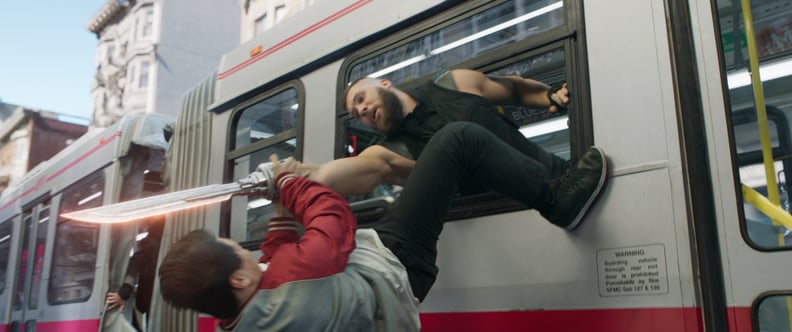 The Jordans, which aren't part of a covetable luxury designer collaboration or anything like that, were decided on to bring his character "something from the west that is his," but they weren't necessarily specified to be Nikes. Park had simply illustrated a black shoe with a white sole and a red trim that felt accessible to the viewer.
Liu, whose front facing position as Marvel's first headlining Asian superhero gave him time to reflect on the Asian community in 2021, eventually understood why the shoe helped shape his character's identity and make him more relatable. "I think the most revolutionary thing we did with our movie was that we portrayed a human being, an Asian-American, who was three-dimensional," he said. Ahead, see the exact Air Jordans worn in the film, and get a quick glance at Liu's IRL sneaker style. As it turns out, he has quite the impressive collection.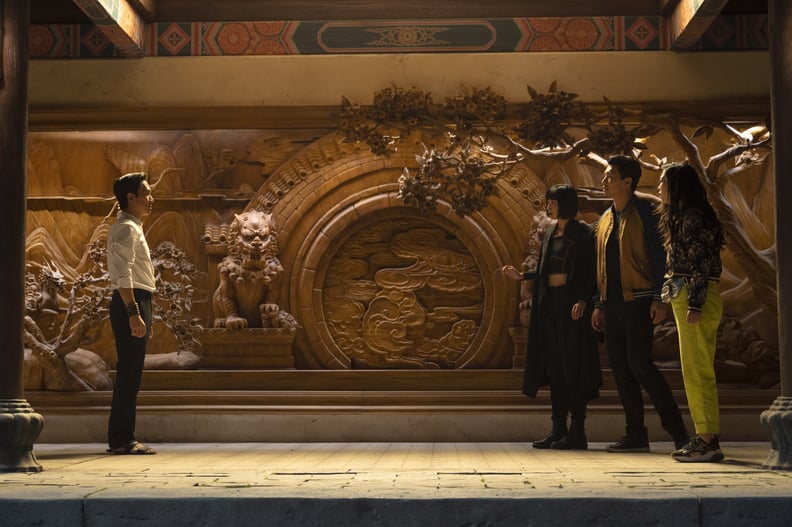 Shang-Chi Wearing His Air Jordans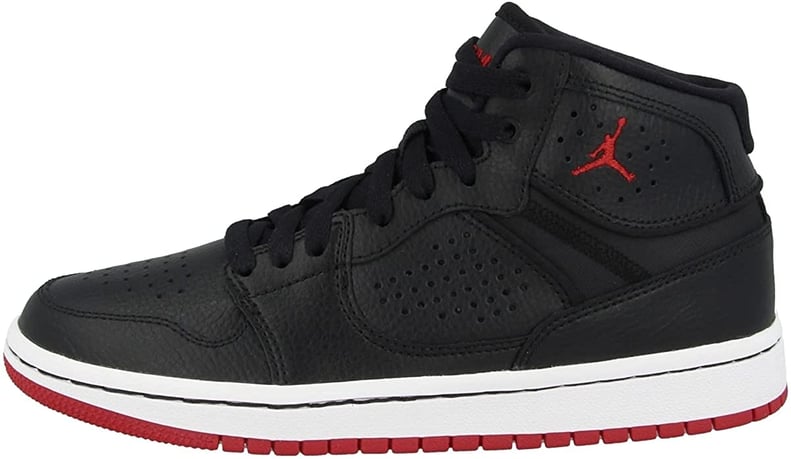 The Exact Air Jordans Shang-Chi Wears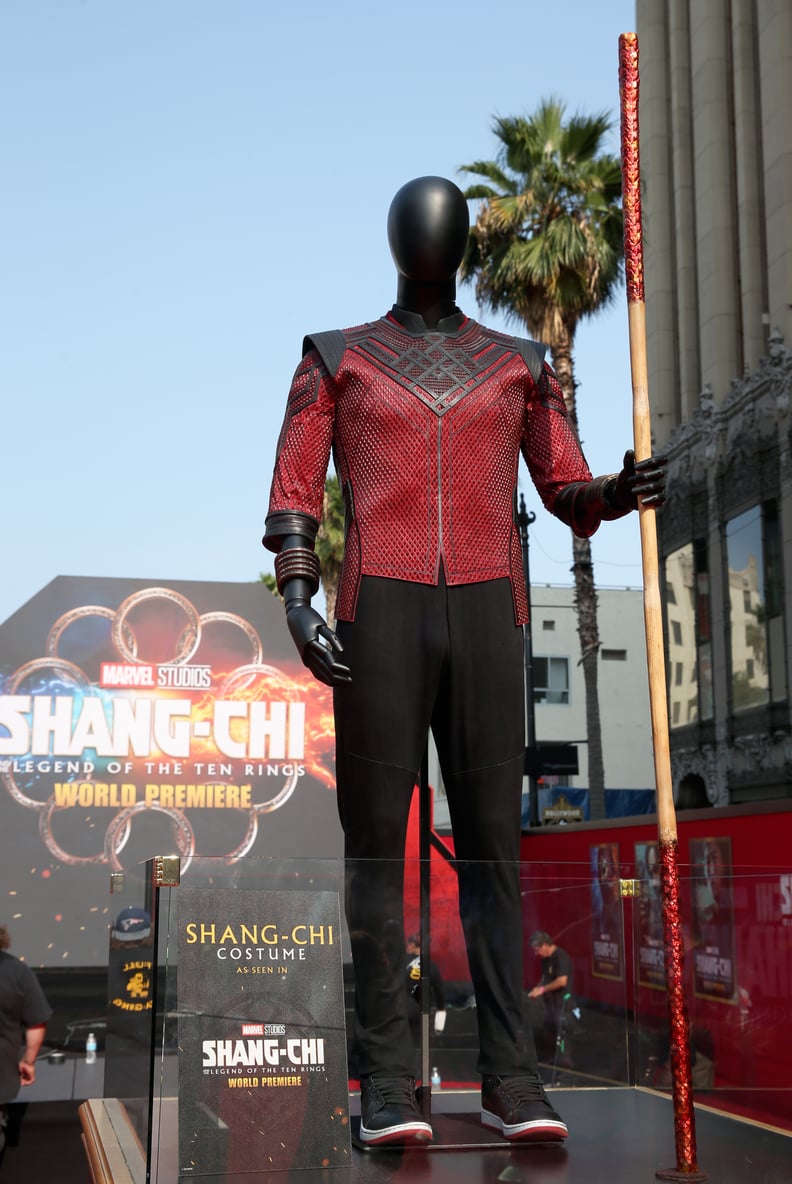 Shang-Chi's Costume at the World Premiere
See the full cast at El Capitan Theatre in LA on Aug. 16, 2021 here.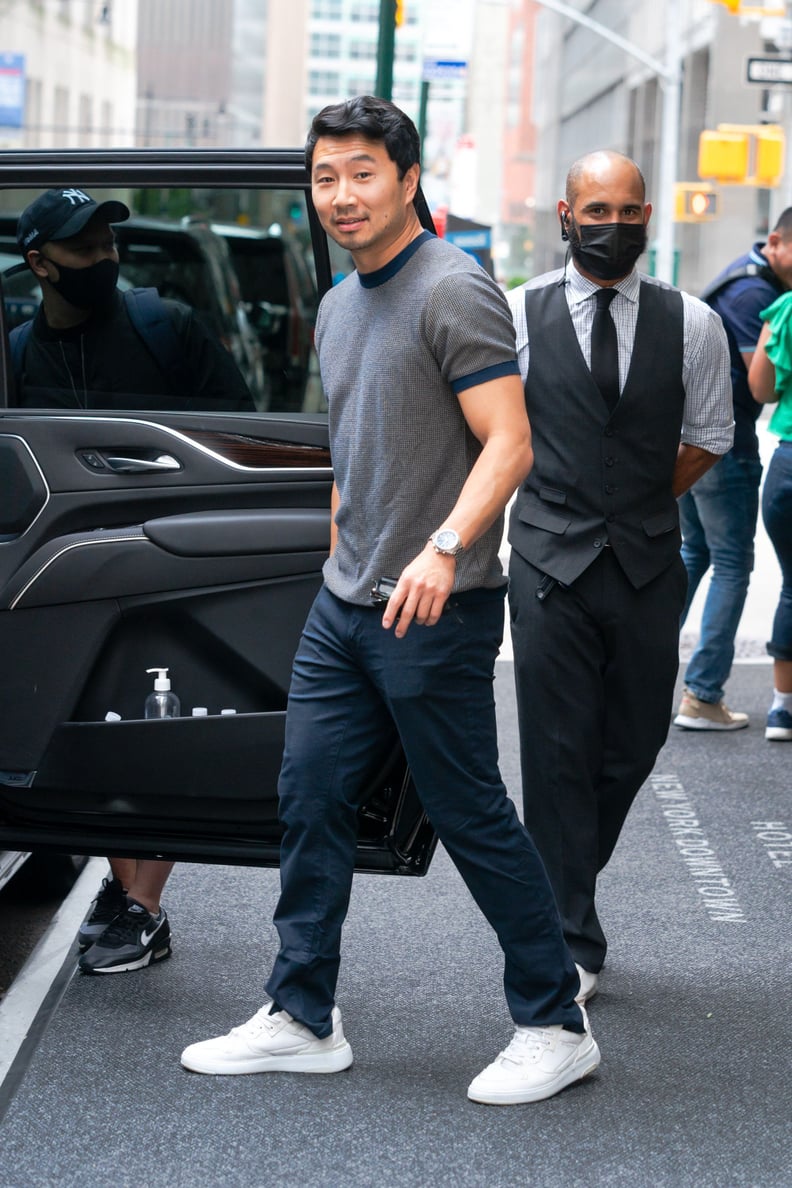 Simu Liu's IRL Sneaker Style
Liu was spotted out in New York wearing a pair of white Givenchy sneakers.