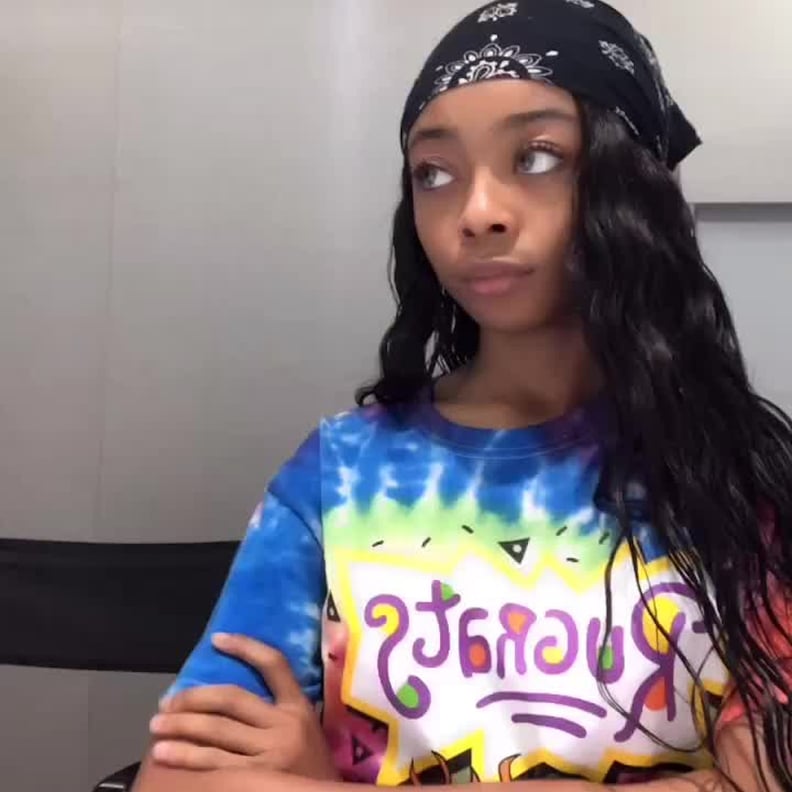 As POPSUGAR editors, we independently select and write about stuff we love and think you'll like too. If you buy a product we have recommended, we may receive affiliate commission, which in turn supports our work.
It's no secret that Dancing With the Stars talent and Disney channel star Skai Jackson has a bubbly personality — she's downright hilarious, and her TikTok is one place in particular where we really get to know her. Well, her and her wardrobe, which we've suddenly realized is chock-full of oversize vintage '90s tees, some of which she's snipped up and cropped to her liking, making them all the better uniforms for showing off her moves.
It's safe to say 18-year-old Jackson has collected these marvels from thrift shopping in stores or online, and our heads are spinning just beginning to count the gems she's found. From a psychedelic tie-dye Rugrats tee to a '90s Lil Bow Wow tour shirt and a few more well-known cartoon characters speckled in between, let's just say we'd pay big money to see her closet.
Naturally, she inspired us to shop for similar clothing memorabilia, and even though we weren't able to find every exact match, we did a pretty solid job. (For example, had you any idea that Old Navy was selling a shirt splashed with the Clueless cast in their prom outfits?!) Uhh, yeah, feel free to shop now and thank us later.
Skai's Tie-Dye Rugrats Tee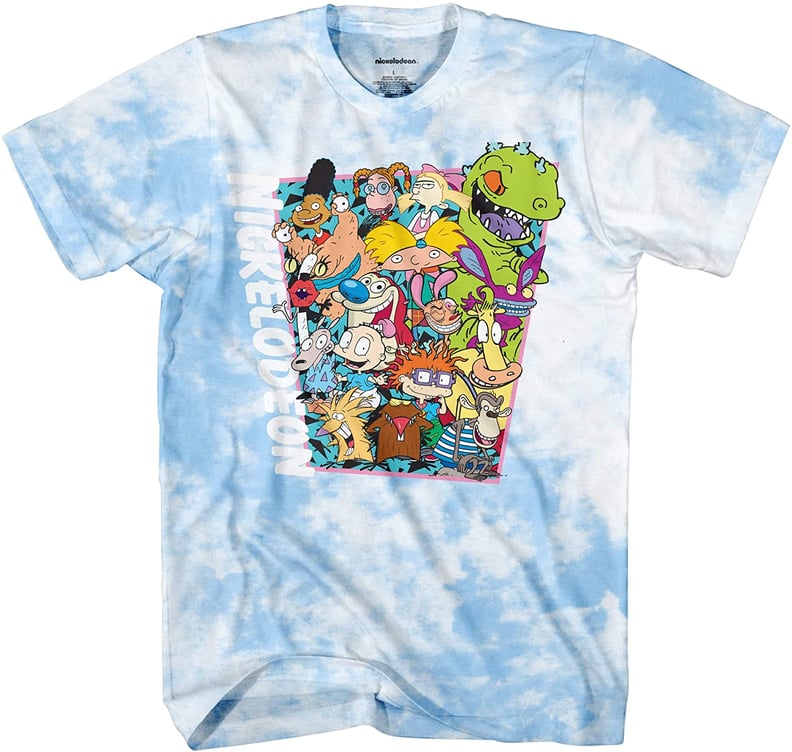 Shop the Look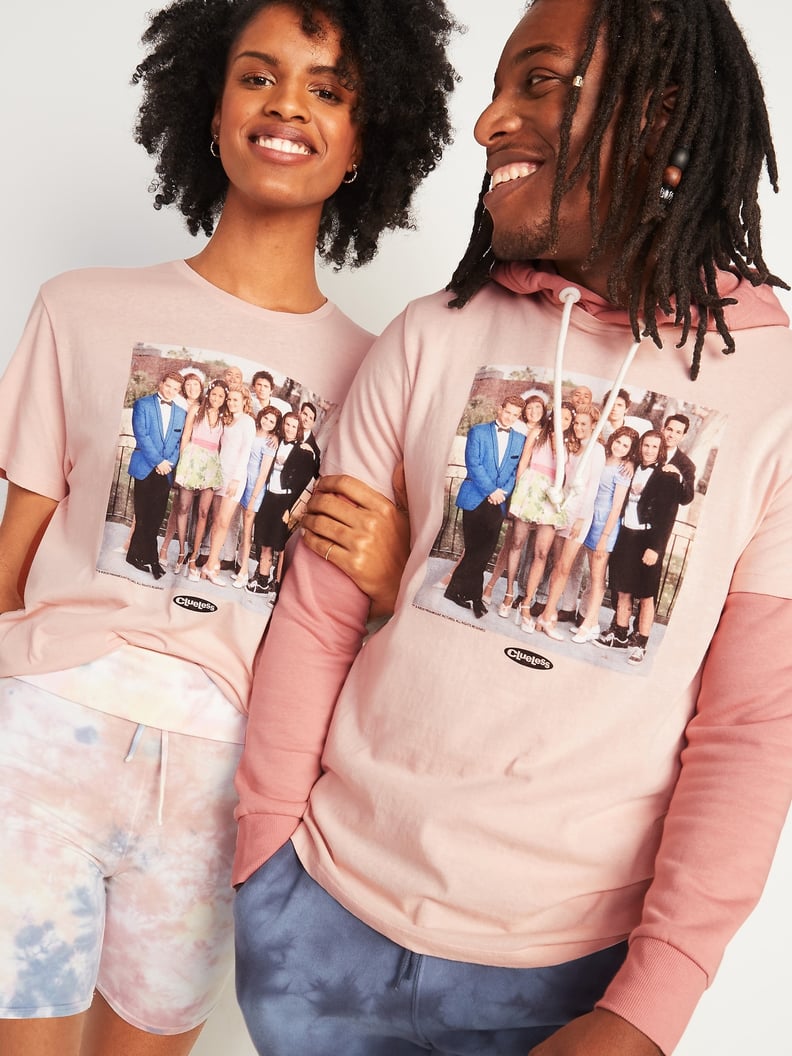 Shop the Look
Skai's Budweiser Racing Tee
Skai's Harley Davidson Tee
Skai's Lil Bow Wow and Omarion Scream Tour Tee
Skai's Tasmanian Devil Sweatshirt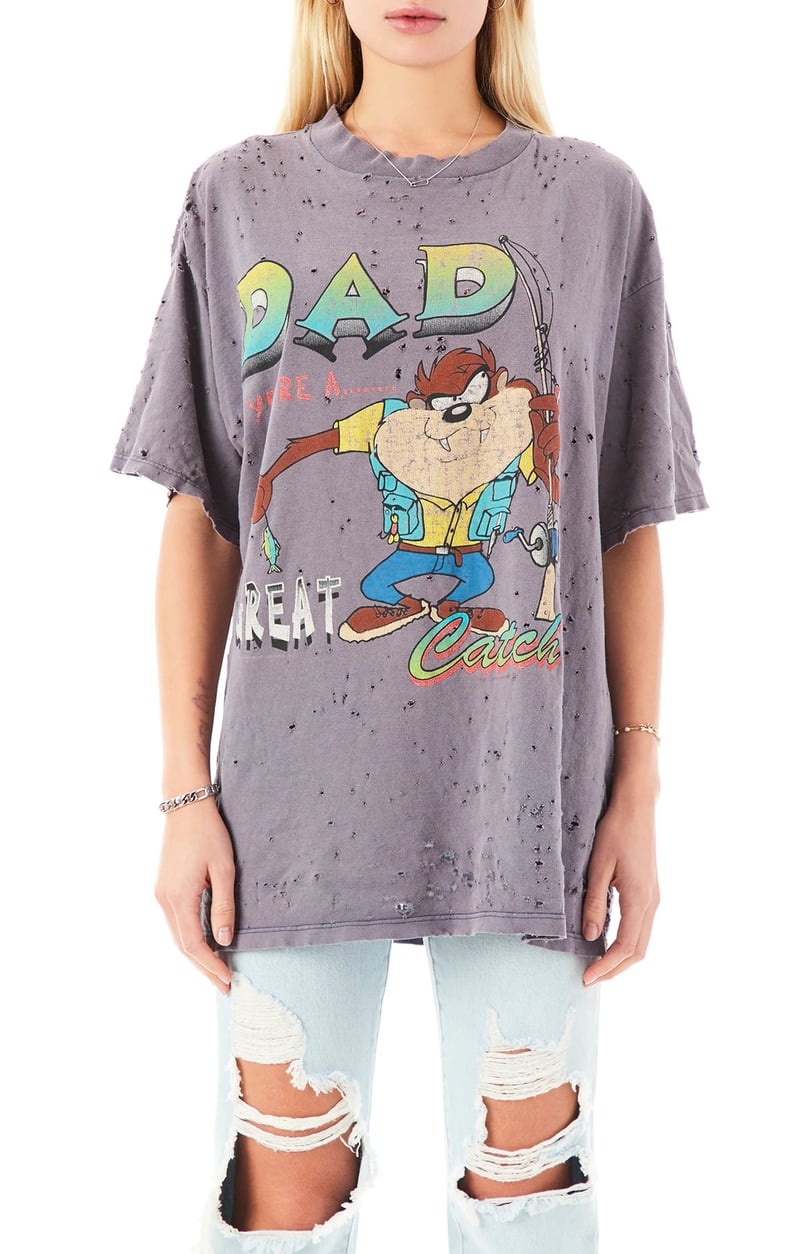 Shop the Look