Sophia Bush and Hilarie Burton Have a "One Tree Hill" Reunion in Matching Power Suits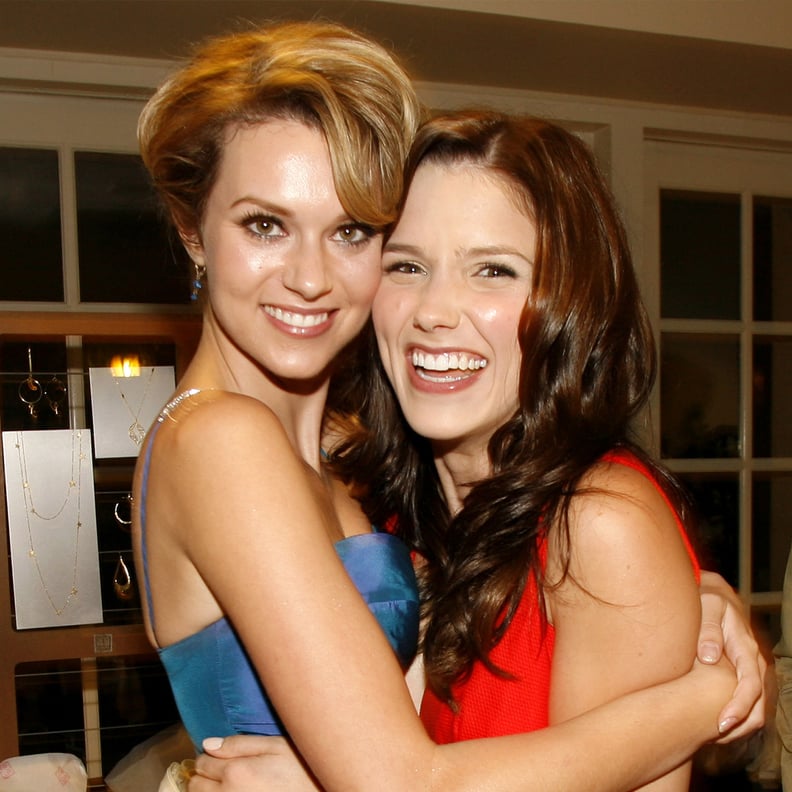 Sophia Bush and Hilarie Burton had a stylish matching moment for a good cause. The pair, who became friends playing Brooke Davis and Peyton Sawyer, respectively, on "One Tree Hill," reunited in New York wearing practically identical — and apparently unplanned — outfits for separate events. The actors both looked sleek in three-piece white power suits, which they each accessorized according to their personal style.
Bush chose a custom Mi Jong Lee ensemble consisting of a satin top, a boxy blazer, and straight-leg trousers to visit 3M's Climate Innovation Center to advocate for climate-change solutions. The "Good Sam" actor finished her look with nude pointed heels from Jimmy Choo and her striking diamond engagement ring. On the other hand, Burton spoke about her true-crime series "It Couldn't Happen Here" on "Good Morning America," donning a Reiss suit combo featuring a vest, wide-leg pants, and a fitted blazer with rolled-up sleeves. She accessorized with an assortment of boho-inspired gold jewelry, including a cuff, necklaces, and gold studded Valentino sandals. The friends and "Drama Queens" podcast hosts seemed to reunite after their respective engagements.
Recently, the two also got all dressed up for Bush's wedding to entrepreneur Grant Hughes in June. The bride wore a stunning Monique Lhuillier dress covered in a custom heritage print with florals from California, Oklahoma, and Italy, while Burton chose an elegant black gown for the occasion. Get a closer look at their accidental matching moment ahead.