Kanye West's Yeezy Sneakers Sold For a World-Record-Breaking $1.8M at an Auction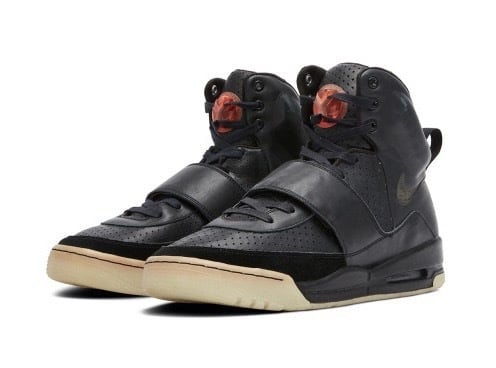 Sotheby's
Sotheby's
Update: In a private sale through Sotheby's, Kanye West's Air Yeezys from the 2008 Grammys sold for a record-breaking $1.8 million. The buyer was sneaker investing platform Rares. The platform allows users to invest in sneakers by buying and trading shares in them. The sale shattered the previous record for the highest-priced sneakers sold at an auction, set in May 2020 when Sotheby's auctioned a pair of 1985 Air Jordan 1s worn by Michael Jordan for $560,000.
Original Post: Sotheby's is selling Kanye West's Nike Air Yeezy sample sneakers, which he wore on stage at the 2008 Grammys during his performances of "Hey Mama" and "Stronger." The auction house is in current possession of the sneakers, which are being sold by sneaker collector Ryan Chang. The collector is set to showcase the shoes in an exhibition at the Hong Kong Convention and Exhibition Centre from April 16 to April 21.
The sneakers come in a size 12 and were designed by Kanye and Mark Smith in Nike's "Innovation Kitchen" in Oregon. They feature black leather uppers with perforated detailing and a tonal Swoosh on the overlay. They also have a Nike Yeezy forefoot strap and "Y" medallion lace locks in bright pink. The sneakers will come in a custom lasered wooden box featuring a design by Smith. If you're hoping to buy the sneakers, just know that they are currently being valued in excess of $1 million and the most valuable pair of sneakers ever to go on sale at Sotheby's. The sneakers are available via private sale, with interested parties invited to submit offers directly to Sotheby's. Keep reading to get a closer look at the sneakers from all angles.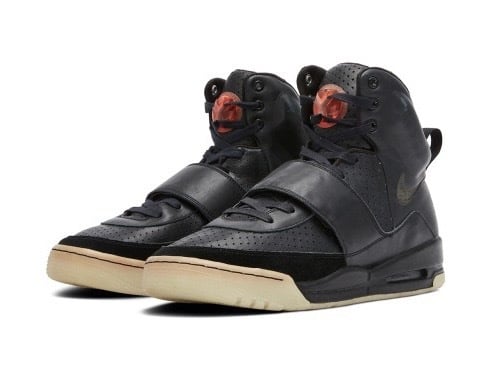 Kanye West and Nike Air Yeezy 1 Prototype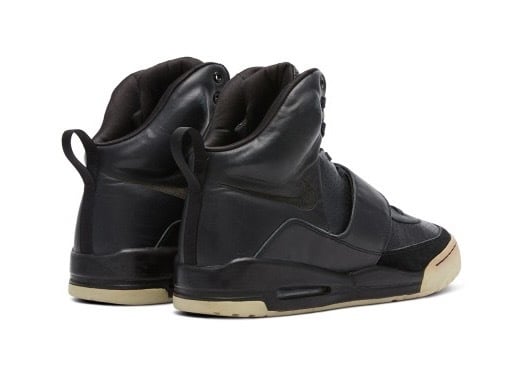 Kanye West and Nike Air Yeezy 1 Prototype