How This Sustainable Fashion Brand Makes a Statement With Its #StopAsianHate Face Mask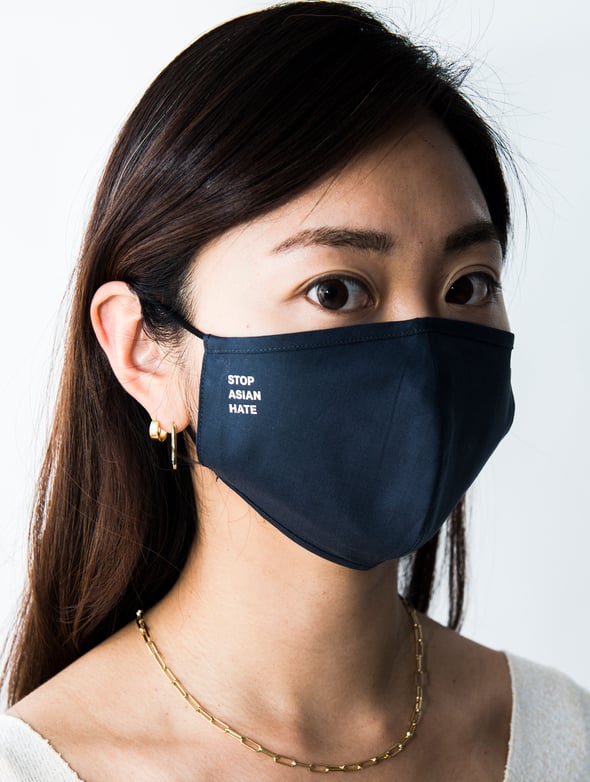 Better Off Alone
Better Off Alone
As POPSUGAR editors, we independently select and write about stuff we love and think you'll like too. If you buy a product we have recommended, we may receive affiliate commission, which in turn supports our work.
Better Off Alone is a gender-neutral, sustainable fashion company specializing in biodegradable face masks and other protective gear that does not harm the environment. Cofounder and Asian American Bonnie Poon — who is one of three women of diverse backgrounds leading the charge at BOA — was ready and willing to talk to us about the specifics behind the environmental impact of single-use PPE.
"Most single-use masks (surgical, N95, etc.) are made from polypropylene or polyethylene, which is in essence the same as plastic, so it takes hundreds of years to degrade. When it breaks down, it becomes microplastics that can be ingested by animals, particularly marine life. Many cloth masks contain nylon or spandex, which is better, but has similar aftereffects on the environment," Poon said.
Instead, BOA bases its designs — which also include jumpsuits and cover-ups, and eventually pajamas — on breathable fabric. The masks in particular are made for people who must wear them for hours on end. From speaking with hospitality and factory workers, the team developed a fit that doesn't sit against the face and comes with adjustable ear loops and a neck loop, so the mask can't go far when it's taken off.
Most recently, Poon's company added the #StopAsianHate colorway to its vast selection of solids and prints. Fifty percent of all net proceeds from this design are donated to the Stop Asian Hate GoFundMe, which supports grassroots APIA organizations across the country. Fashion designers Dao-Yi Chow of Public School and Phillip Lim showed their support of the masks during a New York City #StopAsianHate march, as friends of the brand fully aware of its philanthropic efforts.
We talked to Poon about the importance of shopping and educating ourselves about Asian-owned businesses and learned how her time in China at the start of the pandemic sparked her efforts to raise awareness through Better Off Alone and its products. Scroll to read her full interview with POPSUGAR, then shop the label's #StopAsianHate mask.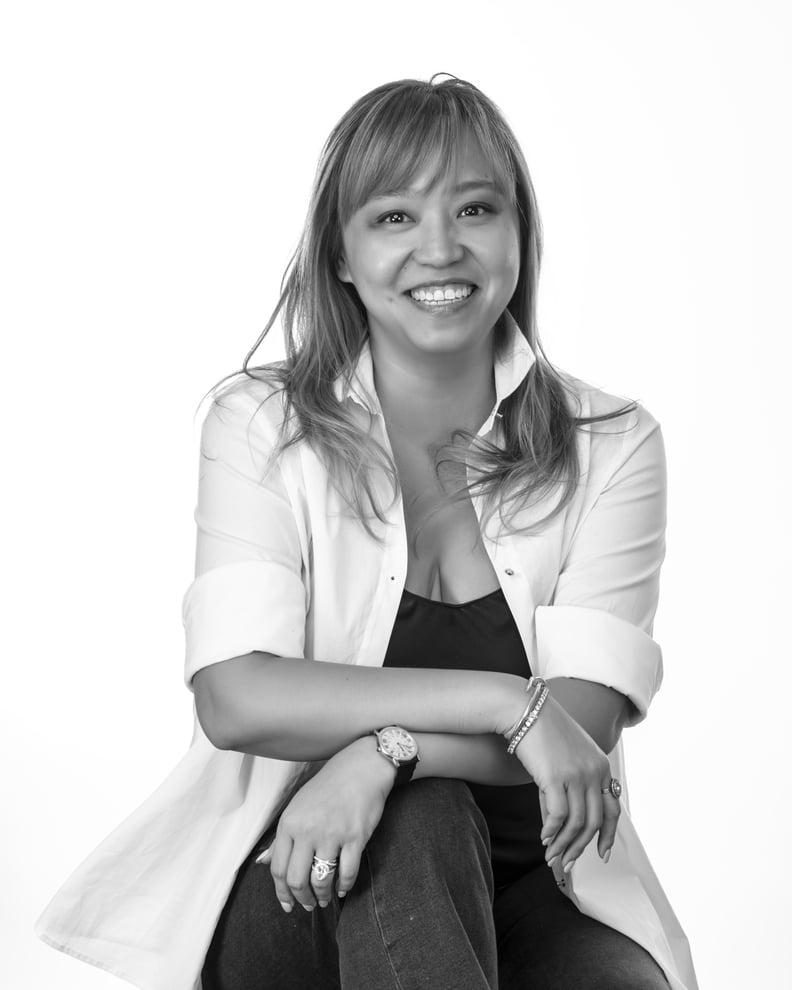 POPSUGAR: What did you discover while working in China at the start of the pandemic?
Bonnie Poon: COVID-19 resulted in factories in Asia closing or dismissing workers for a period with unpaid leave due to loss of sales or companies not paying for goods and services since retail was shut down. This caused the world to take notice and see who is part of the supply chain. There are stories of people who didn't have enough money for transportation back to their hometown.
PS: Aside from purchasing a mask, how can we, as everyday shoppers and those in the fashion industry, raise awareness?
BP: Support really comes from understanding and discussion. I think dialogue is key, and you shouldn't be afraid to express your opinion or ask questions. A lot of Asians involved in the fashion industry are using their platforms to provide facts, but also to ask their followers to engage via live chats, etc.
"Having the symbol of COVID-19 (a mask) as a way to show that we stand in solidarity with our Asian brothers and sisters was important to us."
PS: How was the idea for the #StopAsianHate face mask born?
BP: One of the first and most important steps we took during the #StopAsianHate movement was ensuring that our employees feel they have an open forum to voice concerns and know that they have our support, whether that's to discuss additional safety issues that can be taken or to initiate a campaign to raise funds to help the cause. We then came together to figure out how we can take it a step further, and that's when the idea of creating the #StopAsianHate masks (with proceeds donated to organizations working in this space) was born. COVID-19 and rhetoric that stemmed out of it was the very thing that ignited these racists behaviors, so having the symbol of COVID-19 (a mask) as a way to show that we stand in solidarity with our Asian brothers and sisters was important to us.
PS: What other APIA-owned fashion brands are you talking to your friends and family about right now?
BP: I love Laura Kim. What she and Fernando Garcia do at Monse is amazing, but then to become co-creative directors at Oscar de la Renta — an iconic American brand — is a new level. Womenswear designer Peter Do creates beautiful pieces and is great at tailoring. We're really into his SS21 collection. JACQ Creative Director Jackie Yang has beautiful, easy-to-wear powers that are perfect for everyday staples. The brand also focuses on genderless styles and sustainability.
Phillip Lim Documents Public School's Dao-Yi Chow in the Stop Asian Hate Mask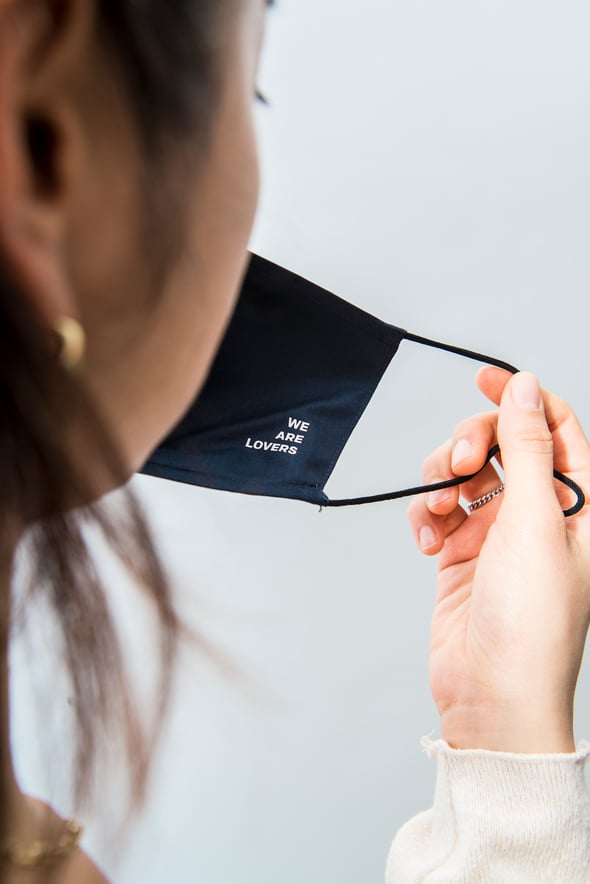 Shop the Stop Asian Hate Face Mask