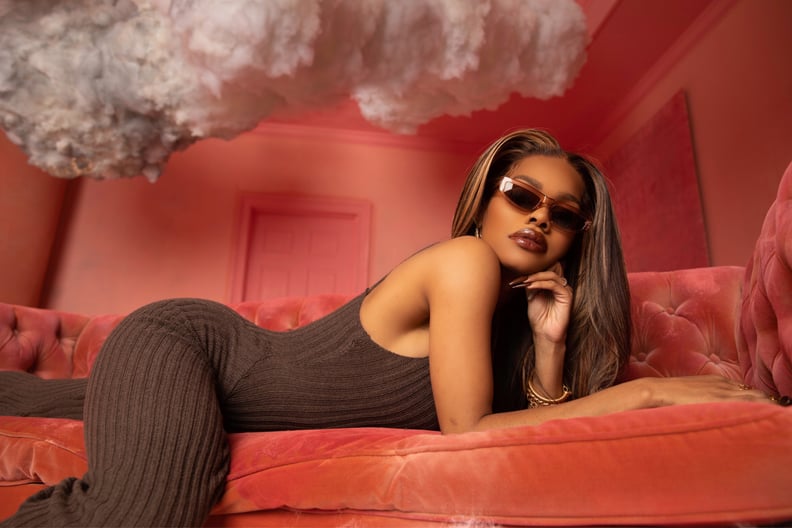 Courtesy of PrettyLittleThing
Courtesy of PrettyLittleThing
As POPSUGAR editors, we independently select and write about stuff we love and think you'll like too. If you buy a product we have recommended, we may receive affiliate commission, which in turn supports our work.
Teyana Taylor is creating her first collection with retailer PrettyLittleThing after announcing her role as creative director for the brand. I got the opportunity to speak with the singer to learn more about the exciting launch. "My inspiration for this collection was heavily inspired by my favorite era . . . the '90s. You know, when high-fashion couture clashed with streetwear — that represents a lot of my personal style. Tomboy meets girly girl," she said with a laugh. "For example, bucket hats with slip dresses, small shades, and combat boots."
The collection features an array of leather pants, ab-baring crop tops, and slinky minidresses. Sizes for the collection range from 0-26, with prices starting at $20 and going up to $145. I was instantly drawn to the chic leather pieces, and I was excited to learn that Teyana loved those pieces too. "I can't say that I have a particularly favorite piece from the collection because all of the pieces represent my personal style. However, if I absolutely had to choose, I'd probably have to say the vegan-leather pieces, mainly the joggers."
"When high-fashion couture clashed with streetwear — that represents a lot of my personal style."
The past year was definitely interesting, and we've seen how everyone's personal style has evolved during the pandemic. Things were especially different for Teyana, who was actually pregnant at the time, and her collection was inspired by the pieces she wore during her pregnancy. "Over the past year, my style changed strictly into sweats, oversize vintage tees, and sneakers as a result of pregnancy and the pandemic. Those items have always been staples in my closet anyway, but this has since become my daily uniform." Being a fan of the singer, I had to know what song she felt best describes the collection. "Probably my song 'Dreams' off of my VII album," Teyana revealed.
Read on to take a closer look at the nostalgic campaign imagery and shop pieces from the collection, which is available now.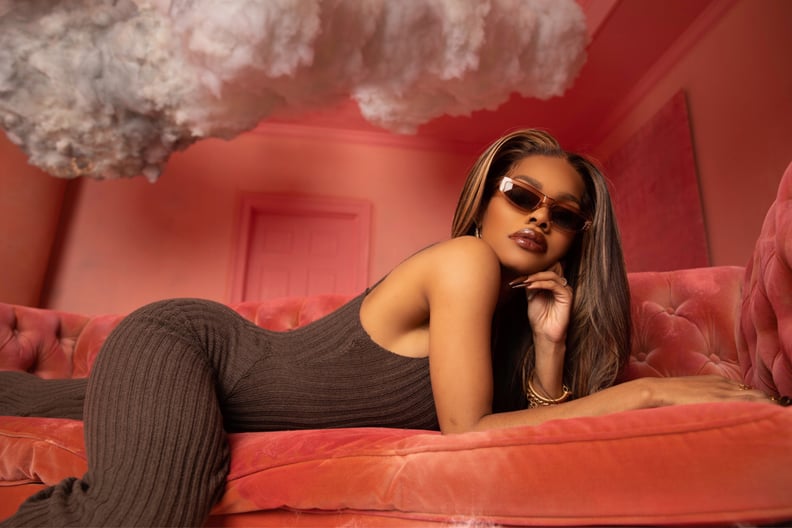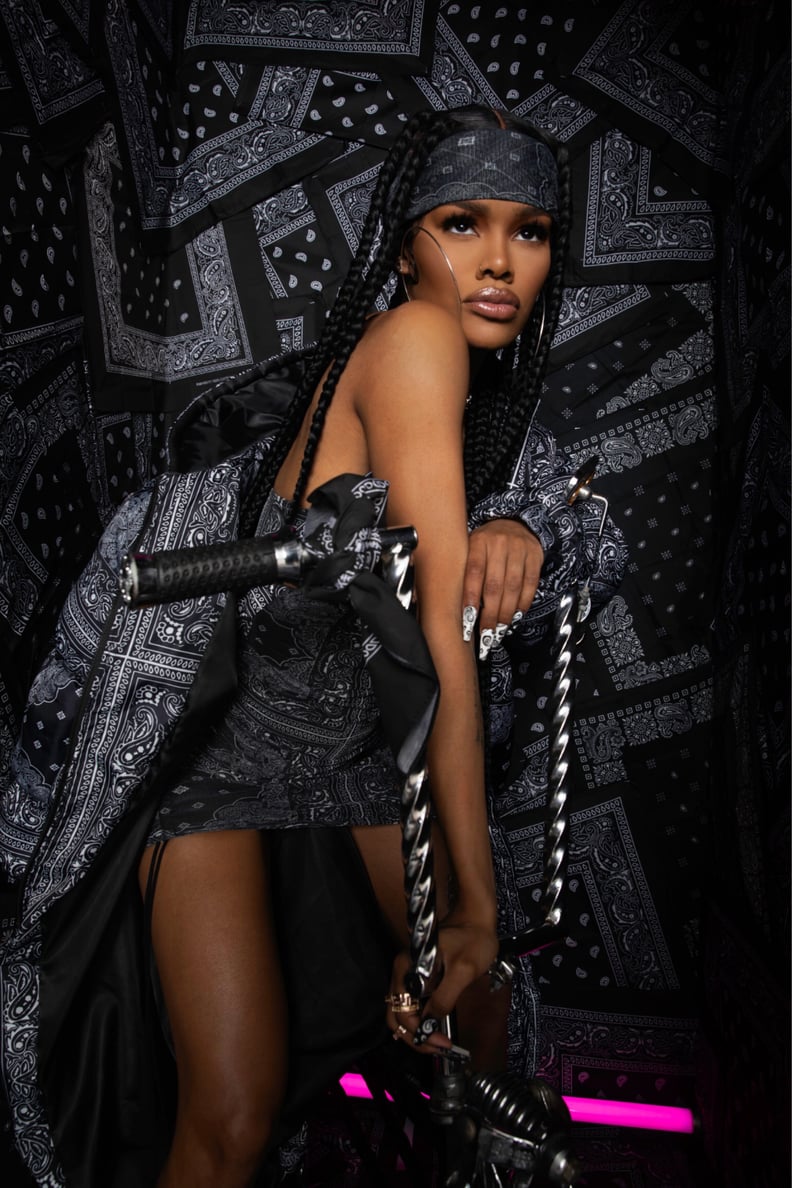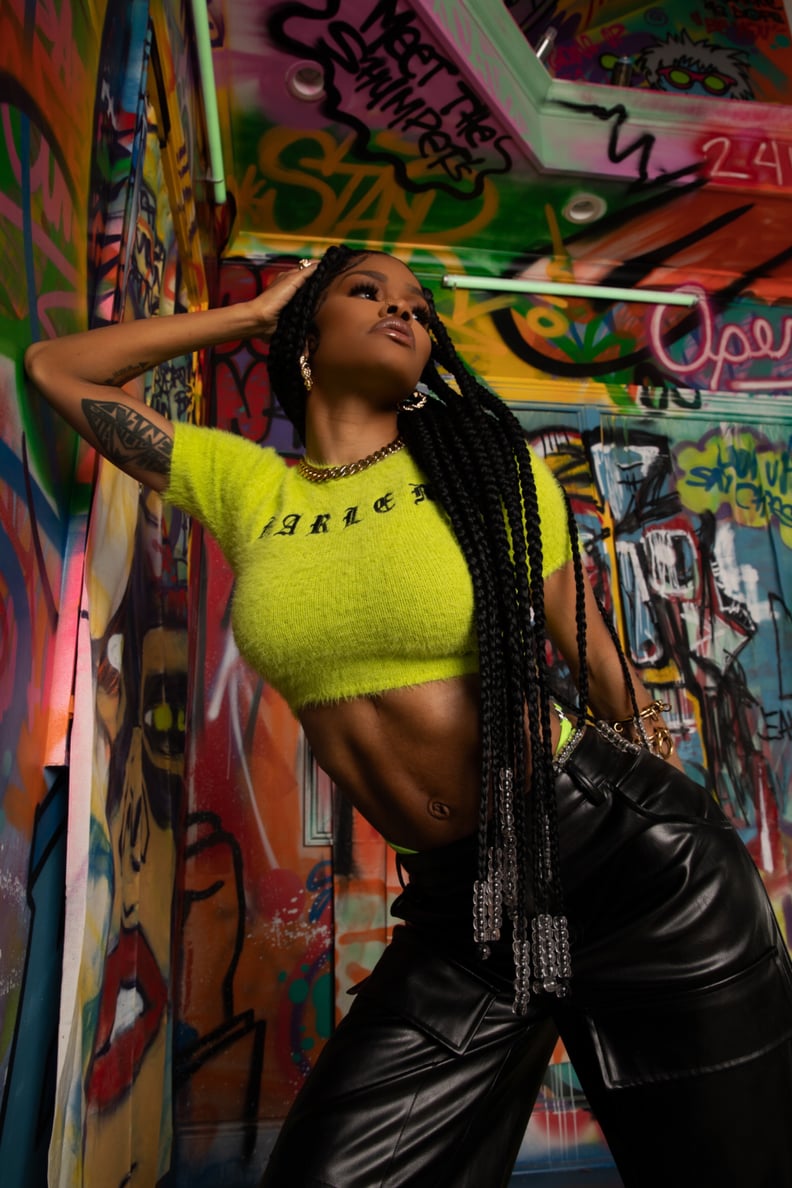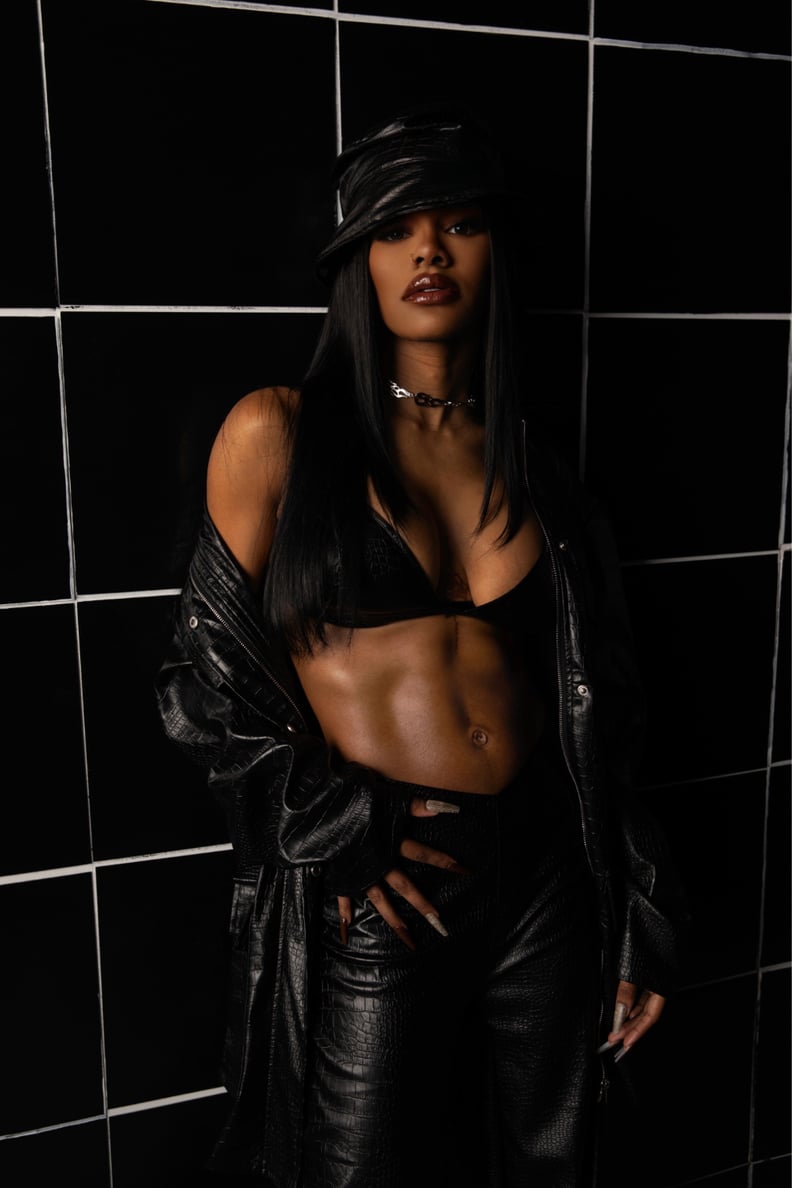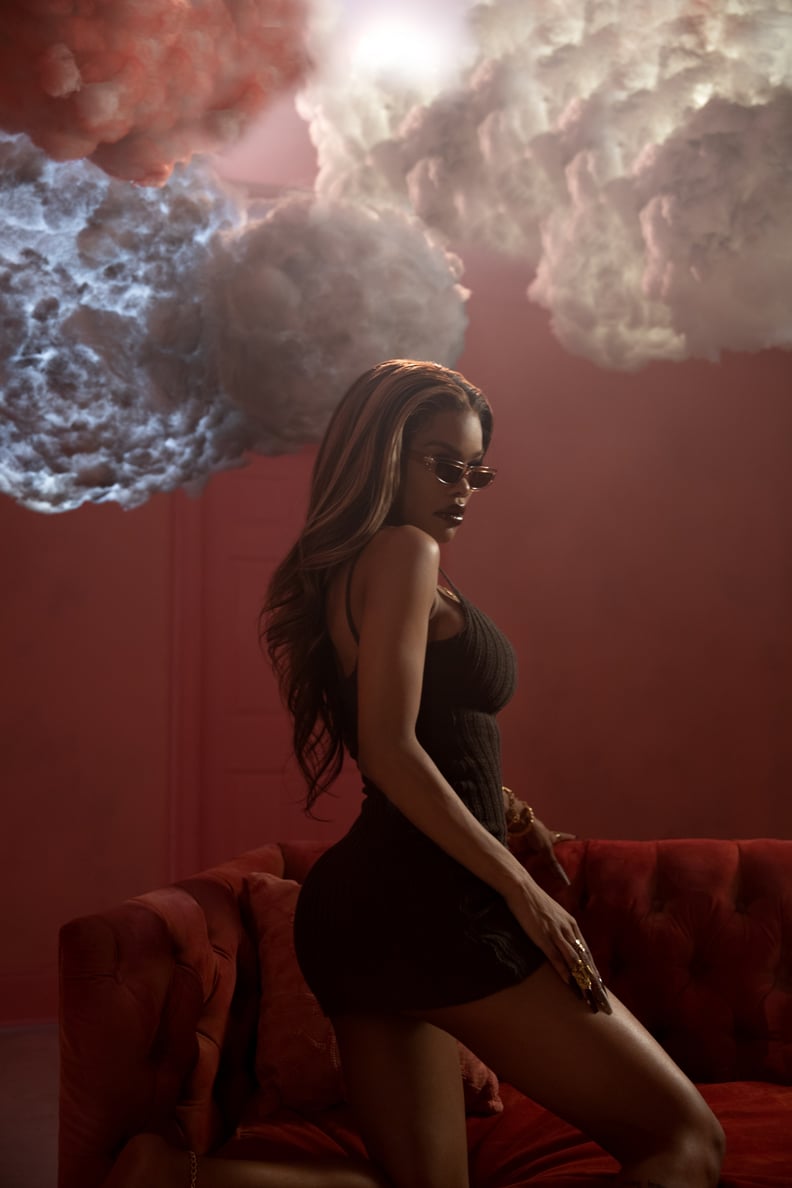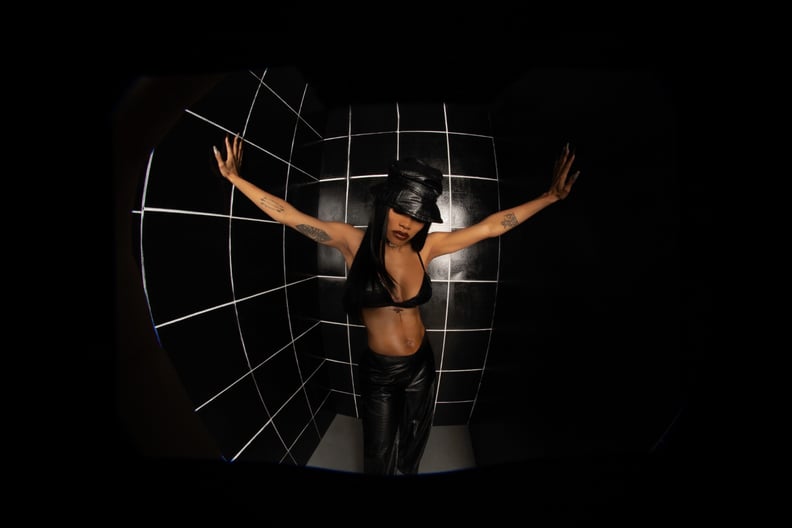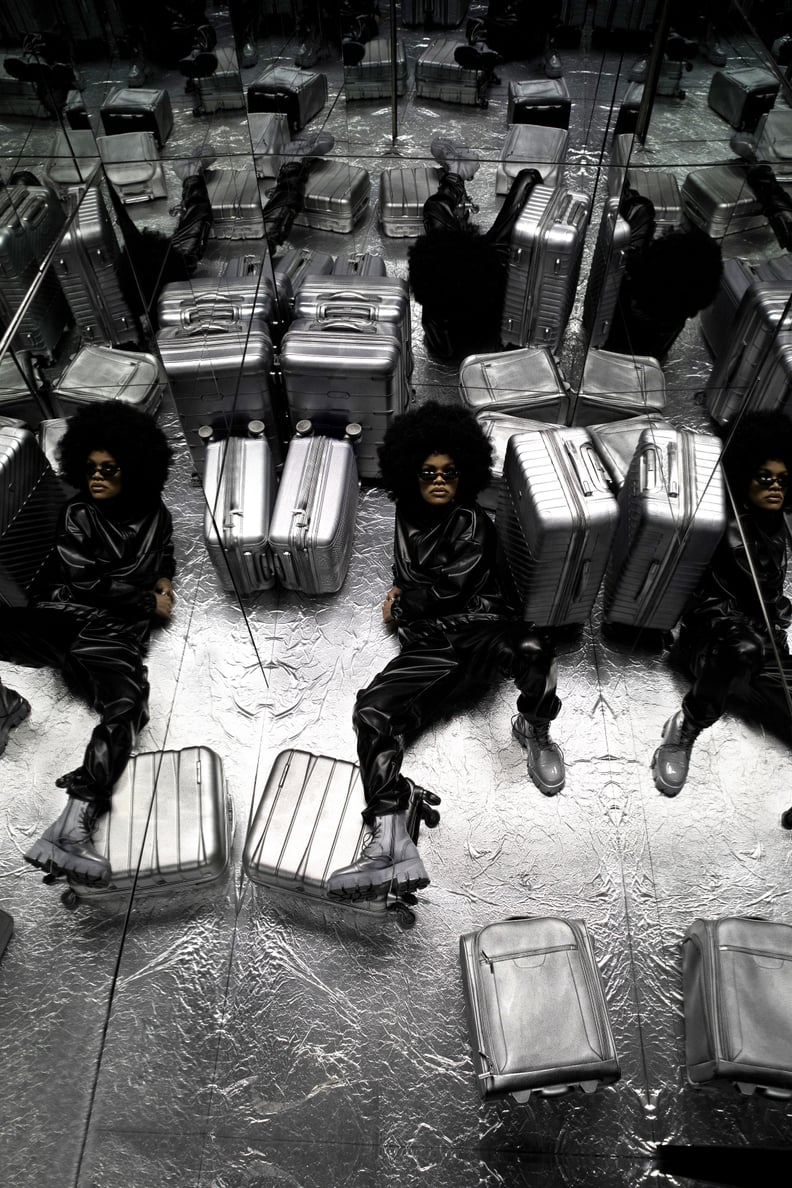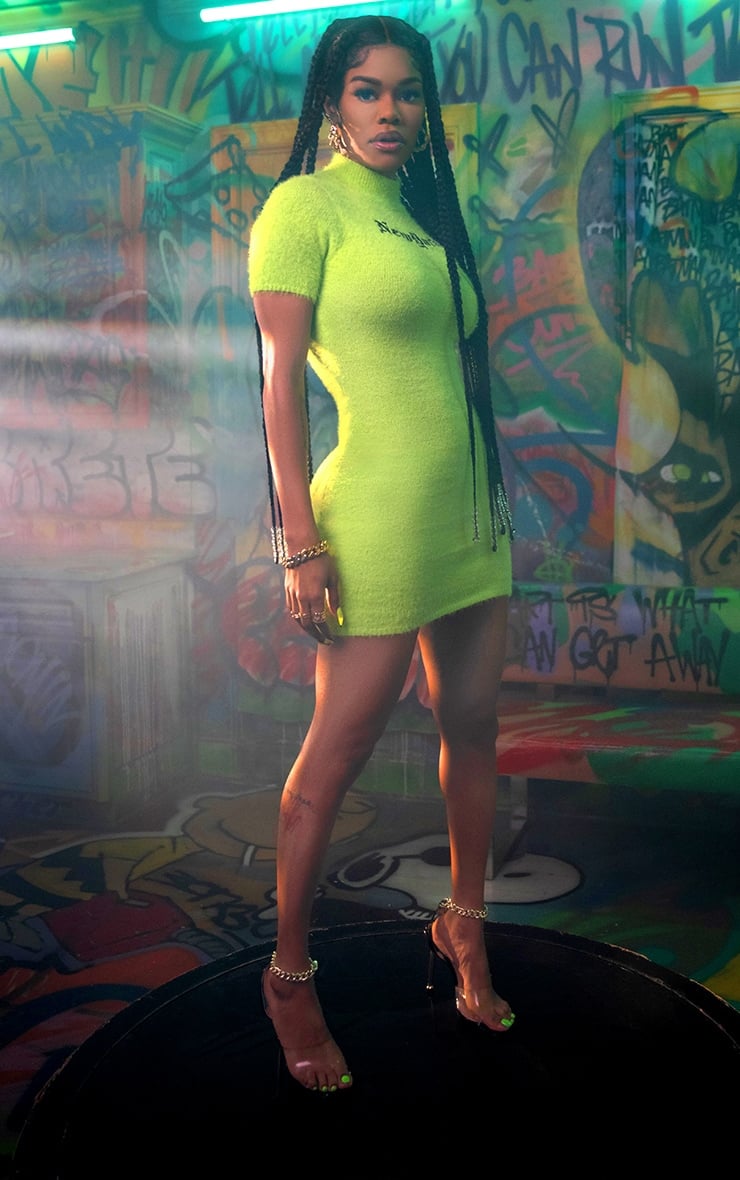 Teyana Taylor x PLT Lime New York Fluffy Knitted Bodycon Dress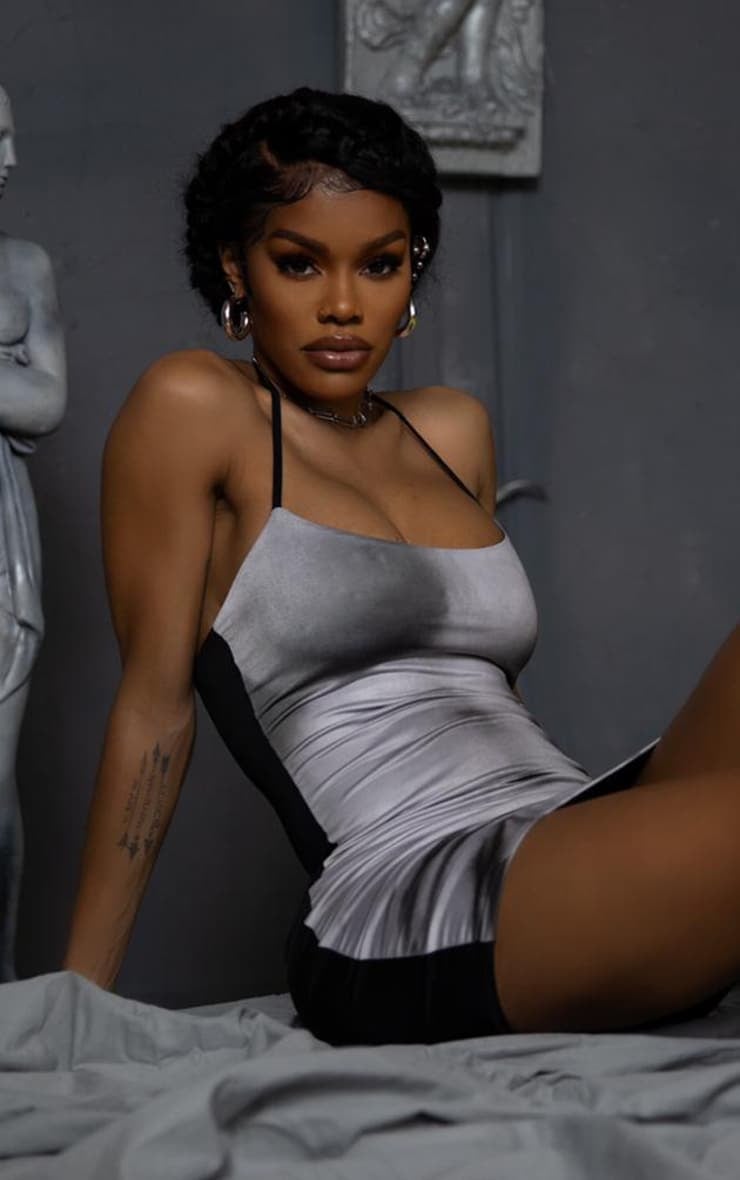 Teyana Taylor x PLT Grey '90s Body Print Bodycon Dress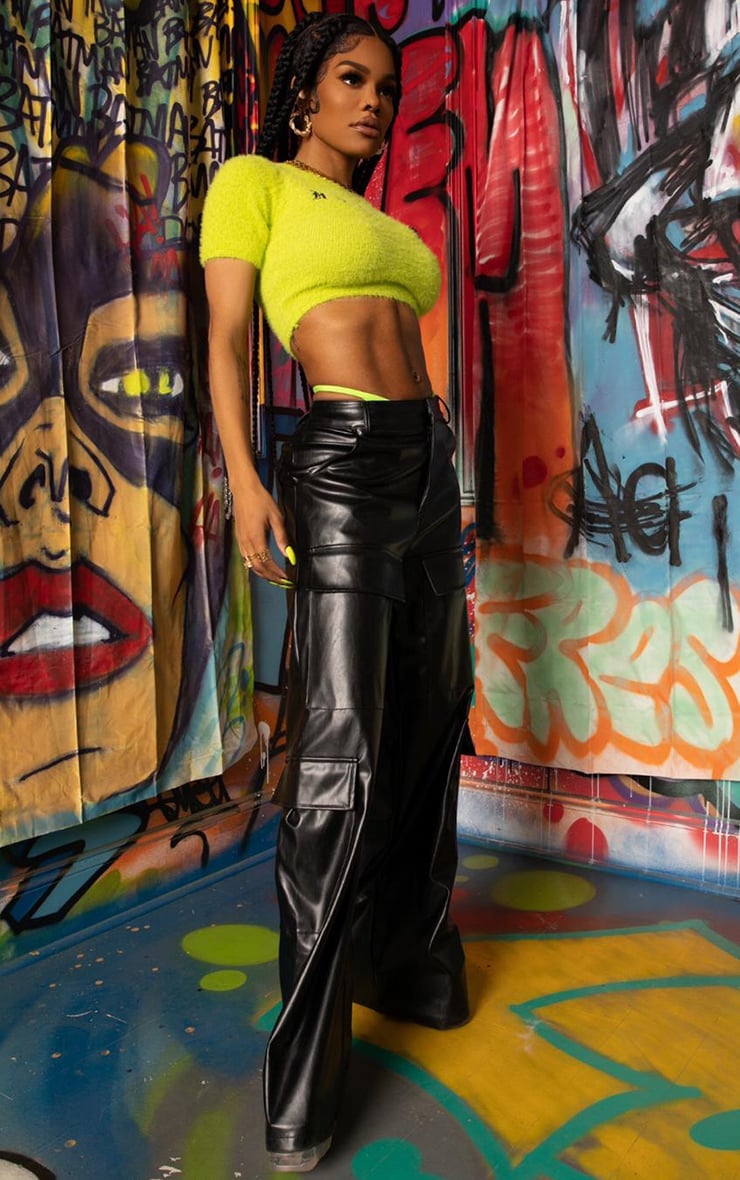 Teyana Taylor x PLT Black PU Pocket Detail Wide-Leg Pants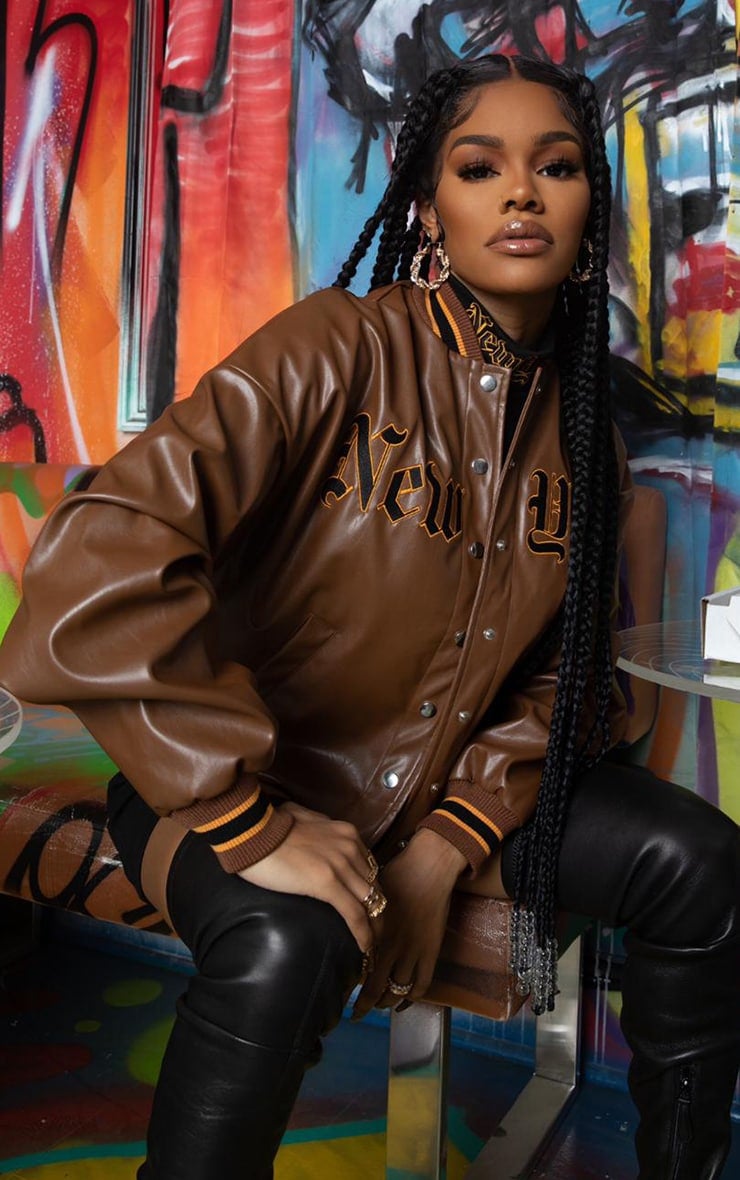 Teyana Taylor x PLT Chocolate PU Embroidered Bomber Jacket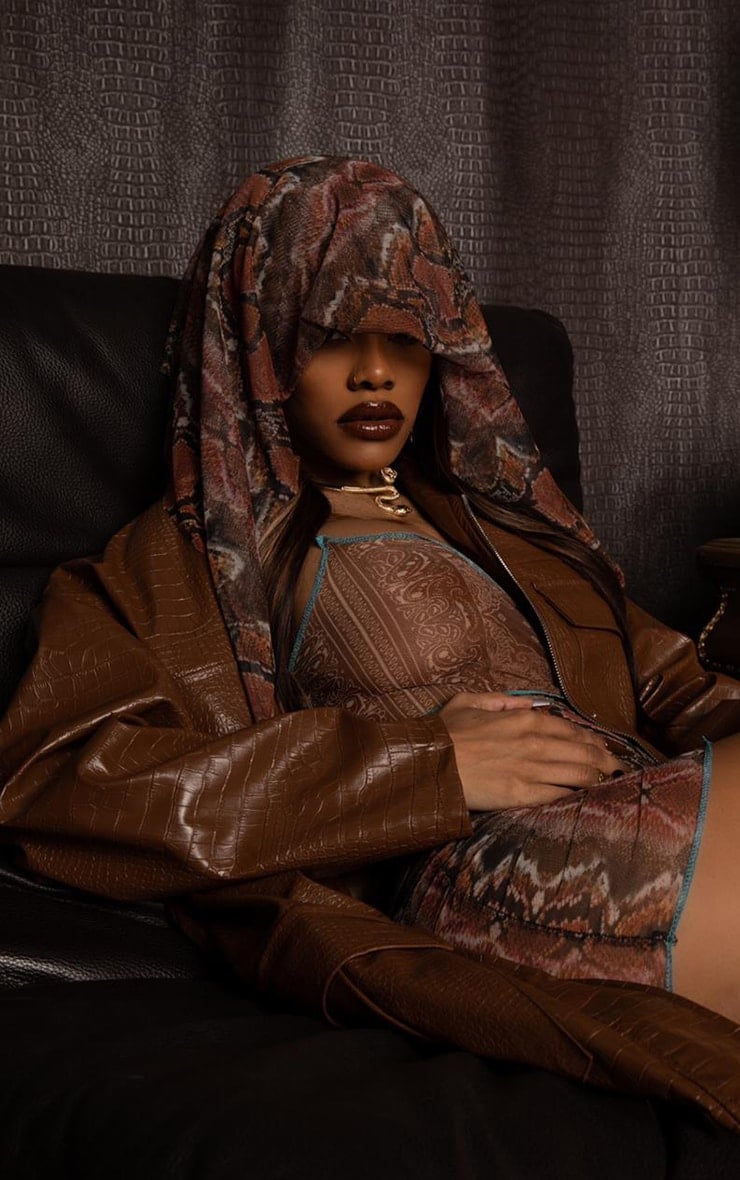 Teyana Taylor x PLT Brown Snake Overlocked Mesh Strappy Bodycon Dress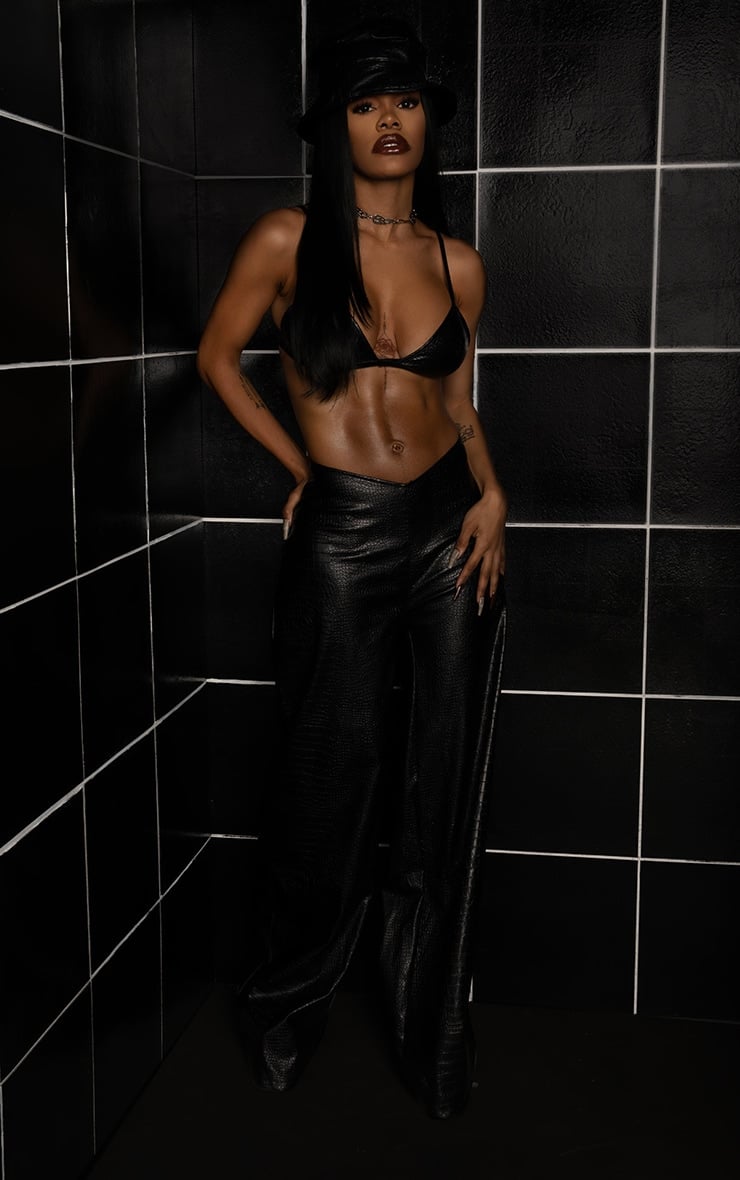 Teyana Taylor x PLT Black Croc PU Wide-Leg Pants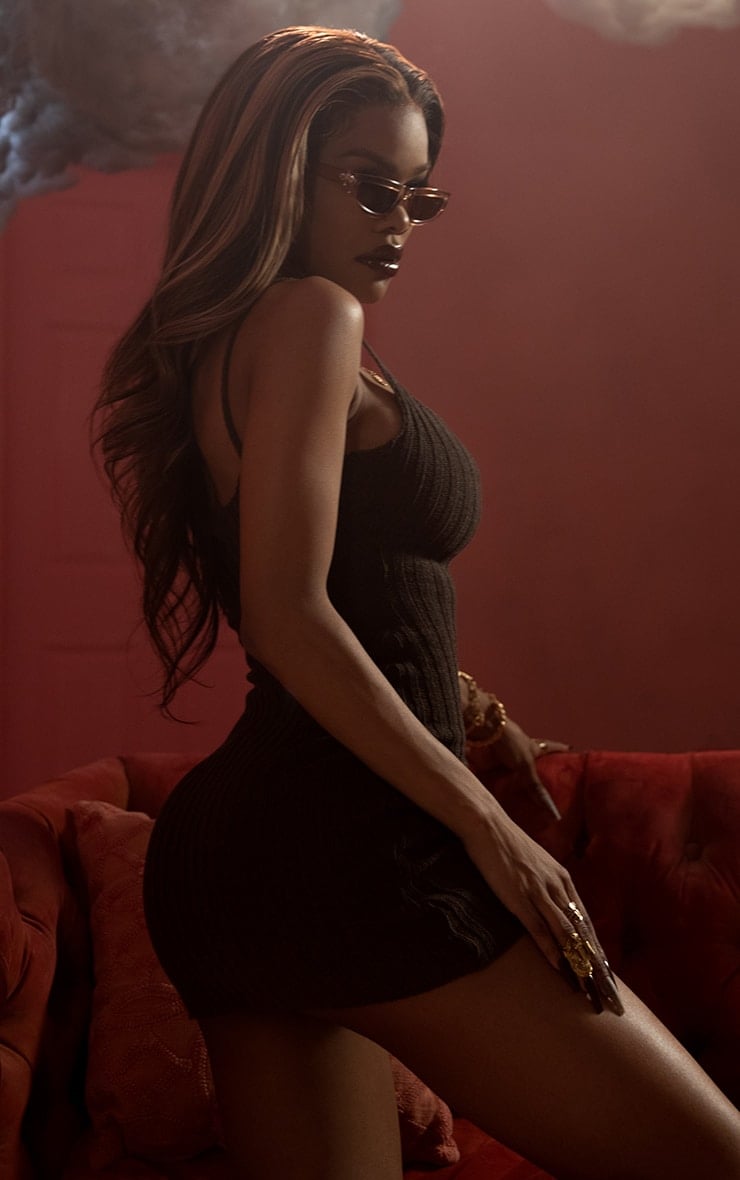 Teyana Taylor x PLT Chocolate Brown Knitted Bodycon Dress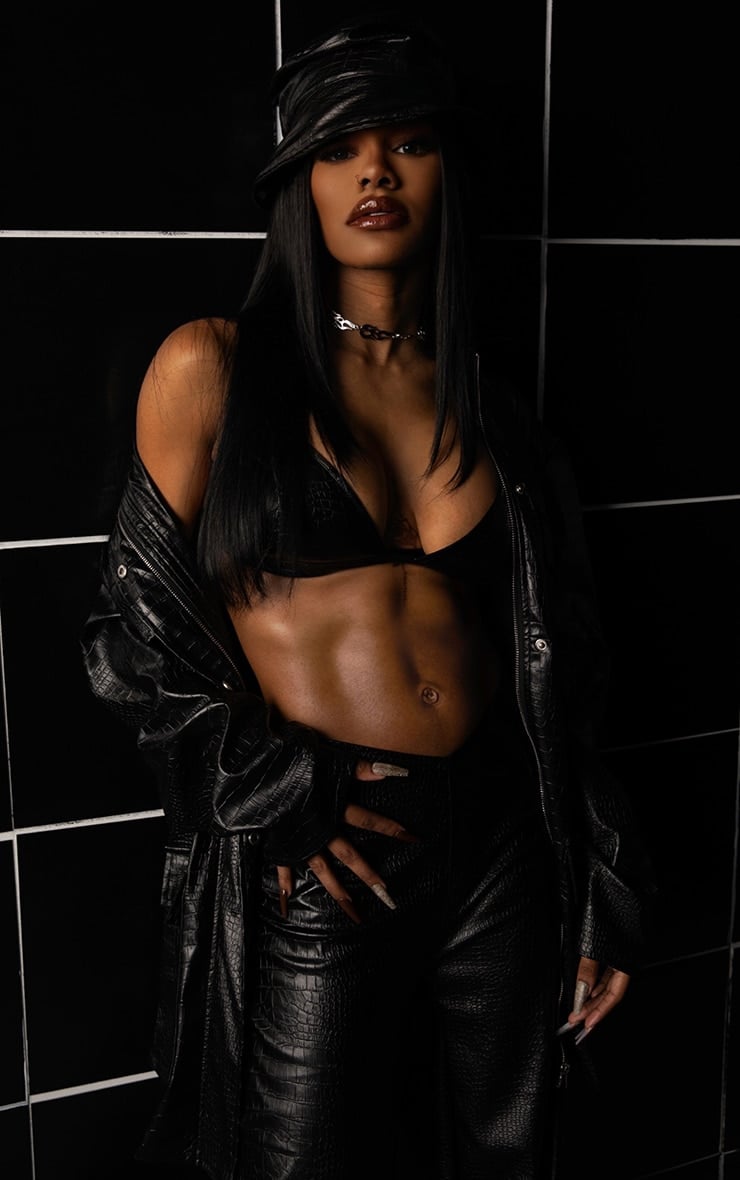 Teyana Taylor x PLT Black Croc PU Oversize Utility Jacket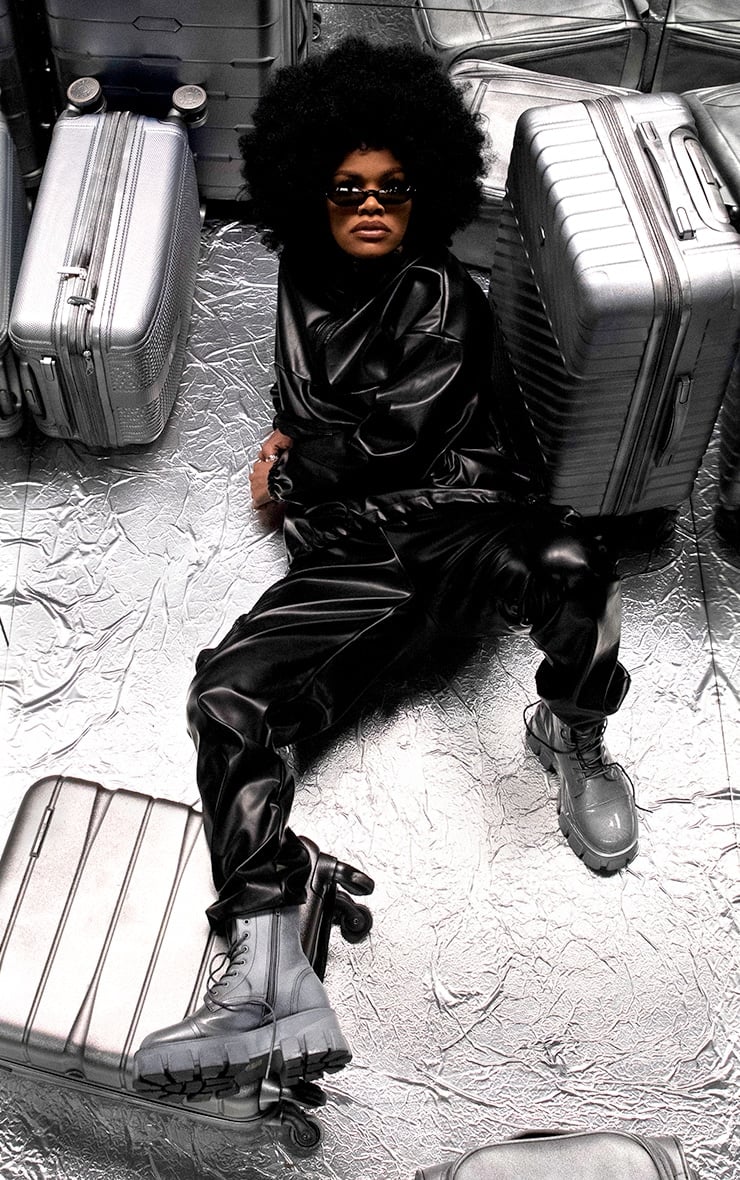 Teyana Taylor x PLT Black PU Utility Joggers