Victoria Beckham's Shoe Styling Hack Is So Brilliant, You'll Wonder Why You've Never Tried It
Whether she's wearing jeans or dressed to the nines, Victoria Beckham's best outfits always come down to one simple thing: her shoes. Lately, the designer has been wearing a lot of colorful heels, and this genius styling hack has allowed her to take her otherwise simple outfits to a whole other level.
From burgundy boots to lavender heels and bright blue pumps, Victoria's tried them all — and it looked good every. single. time. Ahead, take a look at all the times the former Spice Girl wasn't afraid to let her shoes do all the talking. Fair warning, though: it might make you want to go on a little shopping spree.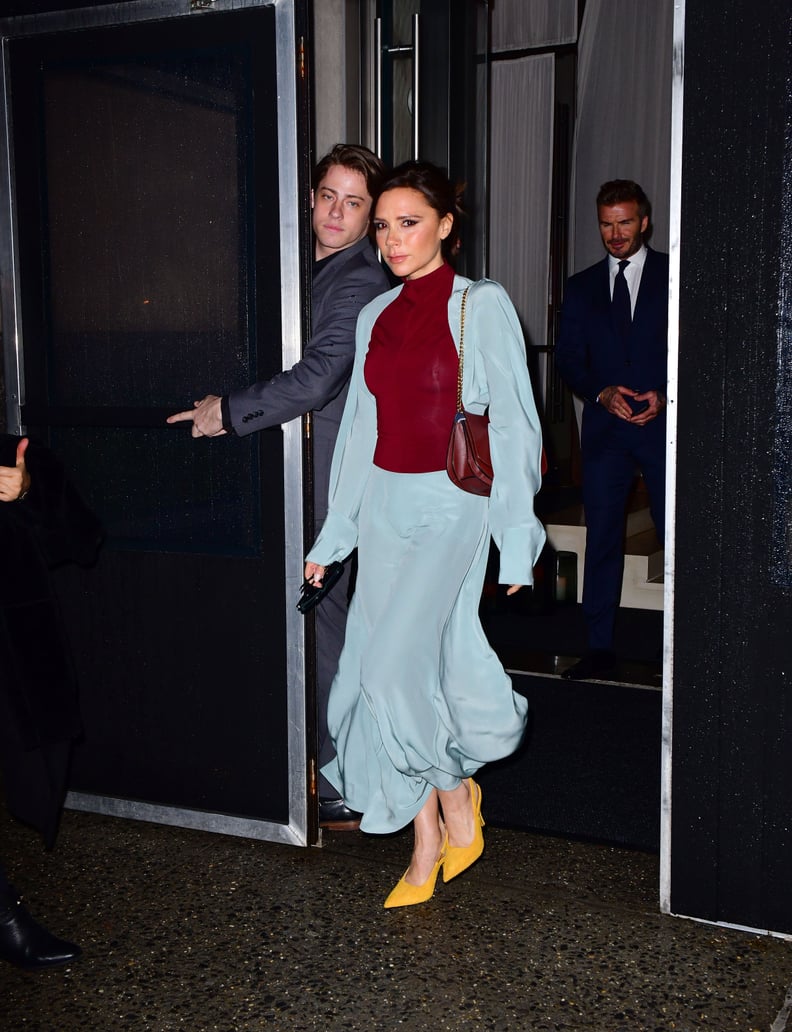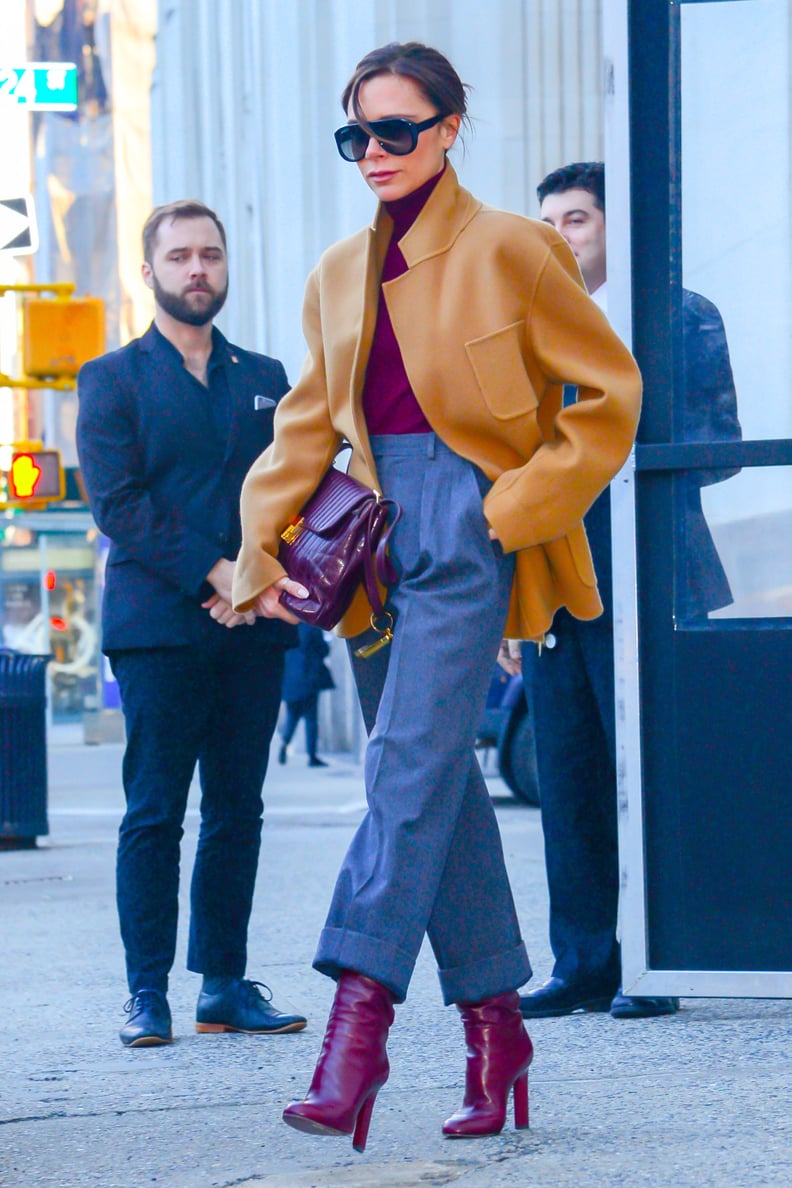 Victoria owns another pair of burgundy heels, which she wasn't afraid to pair with her camel coat.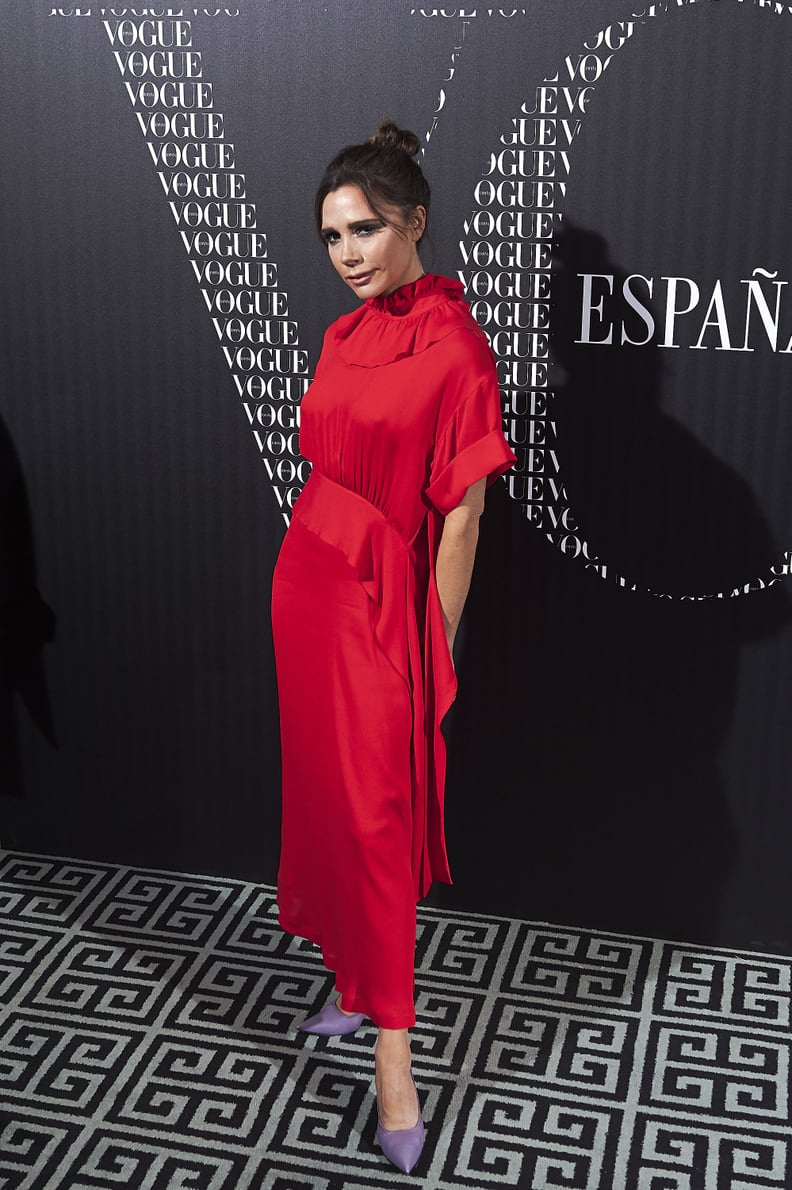 To make things more interesting, Victoria skipped the classic black pumps and instead opted for a pair of lavender heels.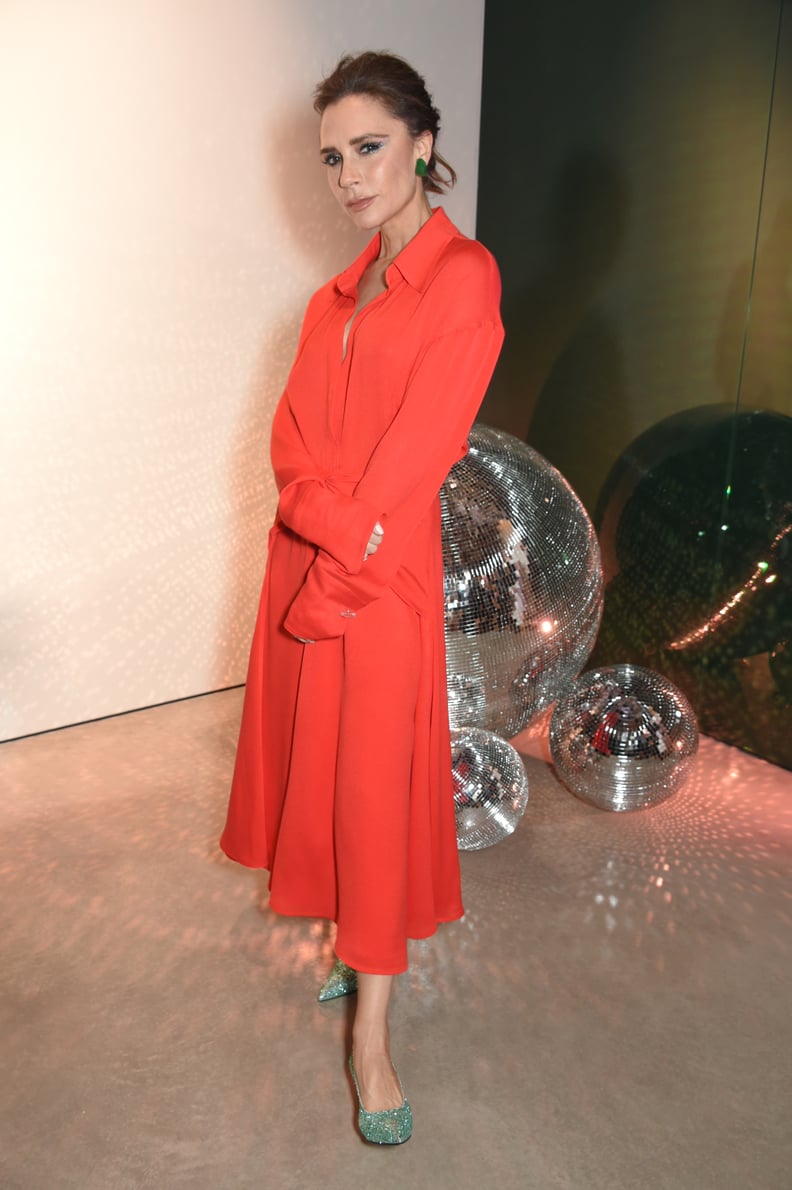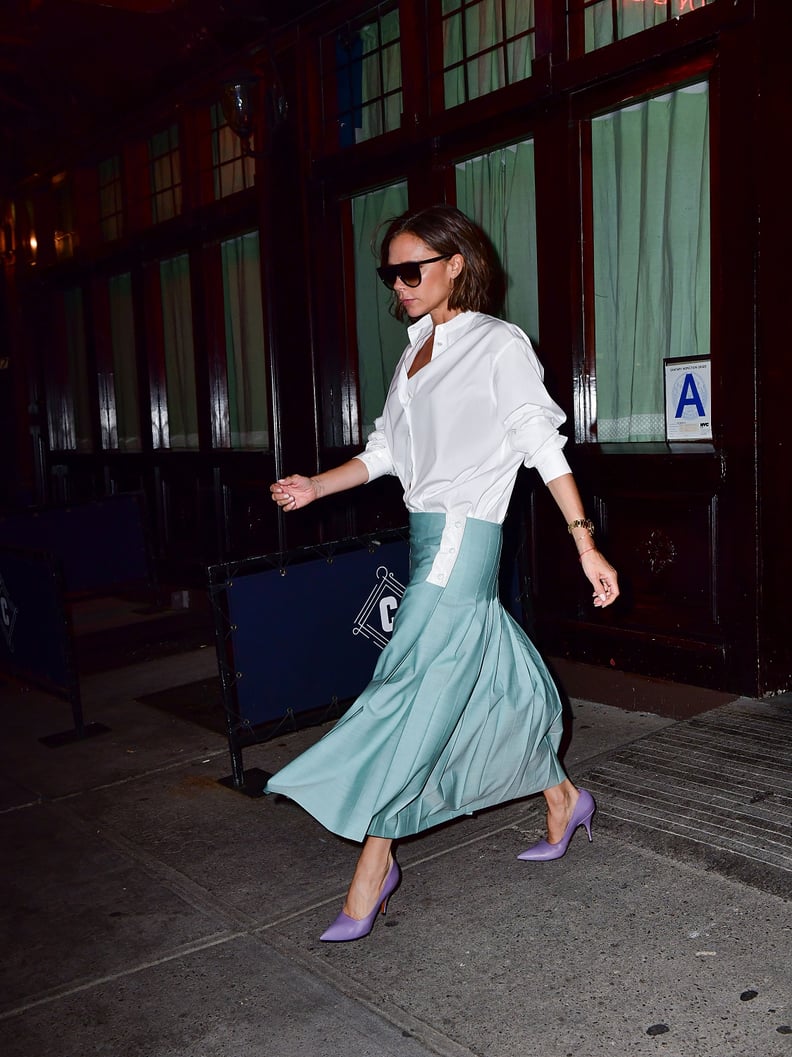 In September 2017, the designer was spotted wearing a pair of lavender heels with a light turquoise skirt and white shirt.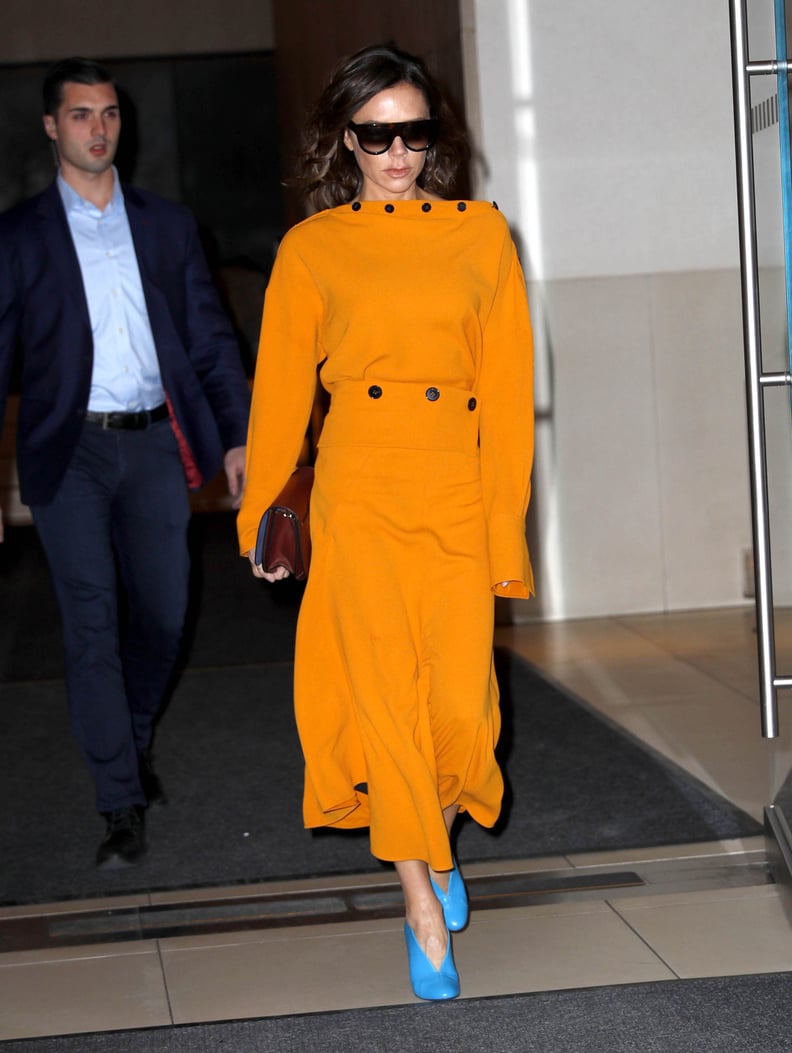 For a day in New York, Victoria wore a mustard dress, which she paired with bright blue glove heels.