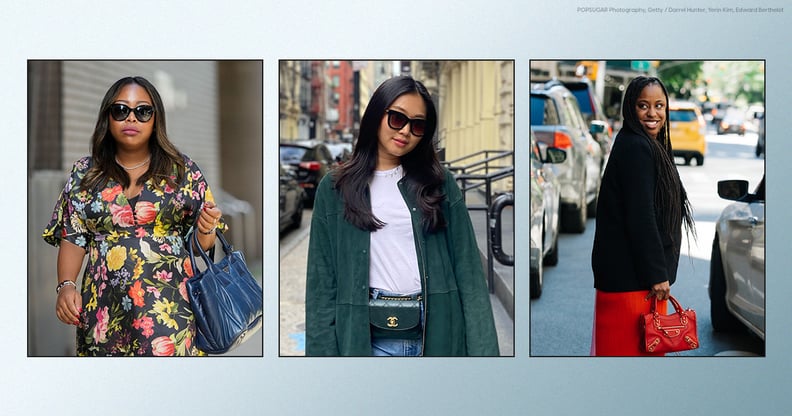 As POPSUGAR editors, we independently select and write about stuff we love and think you'll like too. If you buy a product we have recommended, we may receive affiliate commission, which in turn supports our work.
Of all the luxury items out there, designer bags are my most coveted. And since I'll sadly never have Kylie Jenner's color-coded closet filled with immaculate purses touting labels like Hermès, Chanel, Balenciaga, and more, I settled for the next best (realistic) thing: a Vivrelle monthly membership ($39 and up). The rental subscription service offers those without Hollywood budgets the opportunity to borrow designer handbags and jewelry on a monthly basis, providing access into the world of luxury in a sustainable way.
I tested the subscription alongside POPSUGAR Editor in Chief Sade Strehlke and Fashion Director Jessica Andrews, who both styled their Vivrelle pieces for New York Fashion Week this fall. Because I live by Vivrelle's NYC showroom, I decided to check out the accessories in person, though you can easily go through the process online as well. I consider myself a smart shopper, who's always thinking about practicality and value and asking myself, "Is this worth it?" But signing up for this service allowed me to throw all those sensible thoughts out the window. I wanted to select a fun, trendy bag that perhaps wasn't so versatile; one that I'd never deem "worth the price" but I totally loved nonetheless.
"Vivrelle is officially my secret weapon."
With my Couture membership courtesy of Vivrelle, I was able to borrow one item from its full inventory of purses, jewelry, and limited-edition pieces. After touring the bright showroom lined with walls of handbags from labels like Dior, Celine, and Bottega Veneta, I ended up picking the Chanel Vintage Lambskin Cosmos Line Belt Bag ($199/month Couture membership), which has a retail value of $4,100. I wouldn't typically ever purchase such a specific style or a bag so tiny (it's only five inches wide), but I was immediately drawn to the color and thought it would be perfect for a music festival I was heading to later in the month.
I was surprised to get so much use out of the bag throughout the month, and trying something new made me discover a new purse style that took me out of my fashion comfort zone. After 30 days, I was back at Vivrelle to swap it out, though you can also ship your item back for free. For her pick of the month, Strehlke chose the Prada Nappa Bomber Convertible Medium Tote ($99/month Classique membership), which retails for an estimated $2,400, while Andrews selected the Balenciaga Angeau Classic Mini City Bag ($99/month Classique membership), with a $1,850 value.
Keep reading for all the details on exactly how Vivrelle works and our thoughts on whether it's worth the cost.
How Does Vivrelle Work?
First, you have to fill out an application that'll only take a few minutes to complete. Once you apply, you'll be on a waitlist until you get approved. The company recommends new members utilize codes from ambassador program partners to jump to the top of the waitlist. After you're approved, you'll be able to move forward with any of the four tiers and start swapping out one luxury piece every month. If you fall in love with your item, you can also keep it for as long as you wish since Vivrelle has no return dates. Here are the following membership options:
Premier is the most affordable option at $39/month, including access to jewelry with a retail value of $1,000 or less.
Classique is the most popular pick for $99/month, allowing for any jewelry or bags that retail under $4,000.
Couture costs $199/month, and you'll be able to rent any item in Vivrelle's inventory, including jewelry, purses, and limited-edition pieces.
Couture+, which is priced at $299/month, is a combination of Classique and Couture. It's the only option that lets you borrow two pieces at a time; the rest only allow for one.
These prices can also be discounted if you're willing to prepay three, six, or 12 months in advance.
What I Like About Vivrelle
"Vivrelle is officially my secret weapon," Andrews says. "I usually buy all my designer bags resale — as they are more affordable and better for the environment — but this service takes my bag game to another level. I can experiment with trendier styles without committing to purchasing them — like the Chanel PVC bag I've loved for years." Editors also appreciate the plethora of luxury options it offers: "I love that they have so many high-end — from Prada, Gucci, and Chanel — options for people to rotate their bags," Strehlke says.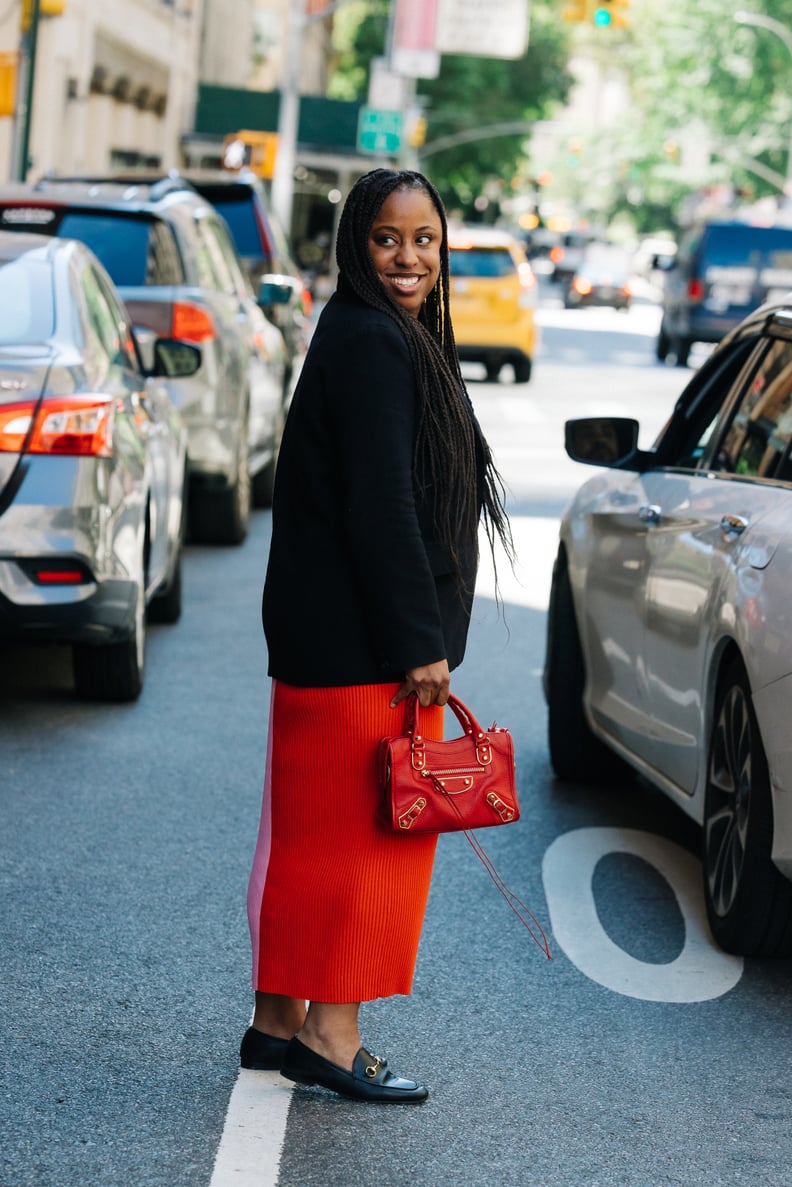 We know shopping resale is better for the environment, but borrowing resold items takes sustainability to the next level. It's fun to be able to experiment with trendy bags and bright, statement colors, and you don't have to compromise a fashion-forward aesthetic while prioritizing environmental impact. "I'm reducing my carbon footprint since I'm wearing existing styles instead of buying a totally new bag, which reduces waste," Andrews adds.
What's Worth Noting About Vivrelle
The no-return-date rule comes with both pros and cons — it's great to be able to keep something you adore, but not so great when you've got your eye on a specific bag that hasn't been available for months. When I visited the showroom, there were several styles I was initially interested in that were already on loan, while some had a bit too much wear for my liking.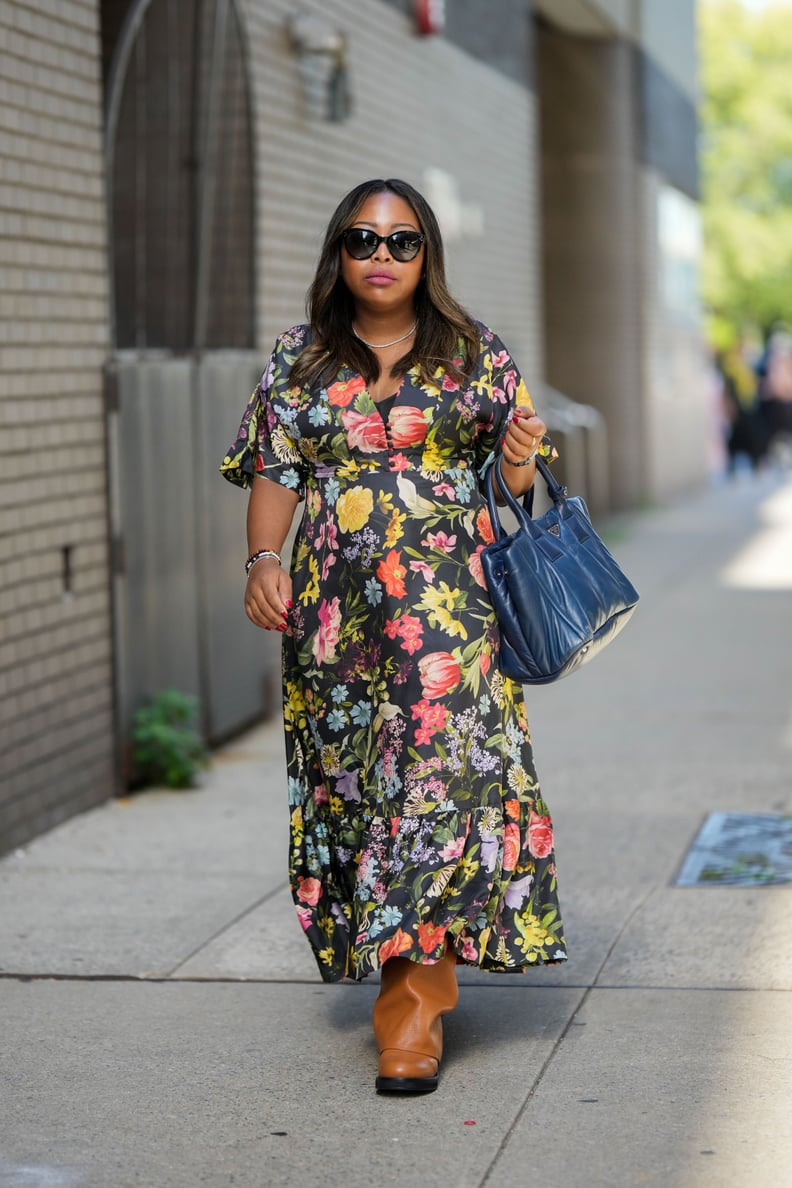 Andrews has a few expert tips to snag your top picks. "Add every bag style you want to your wishlist, even if it's unavailable, so you get an automatic email when it's back in stock and available to rent. Also, a birdie told me that they add new bags to the site on Thursdays, so be sure to check the site that day."
But most importantly, our biggest piece of advice for getting the most out of the service is to have fun with it. "Experiment! If you're on the fence about a pricey bag or how something will fit into your wardrobe, this is a great way to test it out with no commitment," Strehlke says.
Who Vivrelle Is Best For
Whether you have a smaller budget, are looking to reduce your carbon footprint, or just want to switch up your accessories, Vivrelle is for any kind of purse-lover. Strehlke notes it's especially helpful for "the high-low shopper who loves to pair designer with less pricey items" or those who regularly attend different events and outings, particularly over the holidays.
Andrews adds, "For me, I go to a lot of events and share my style on Instagram and TikTok, so I love having an endless rotation of trendy bags to play with. But if you are looking for a classic style that you can wear regularly, Vivrelle is great for that too because you can hold onto bags you love and even buy them resale."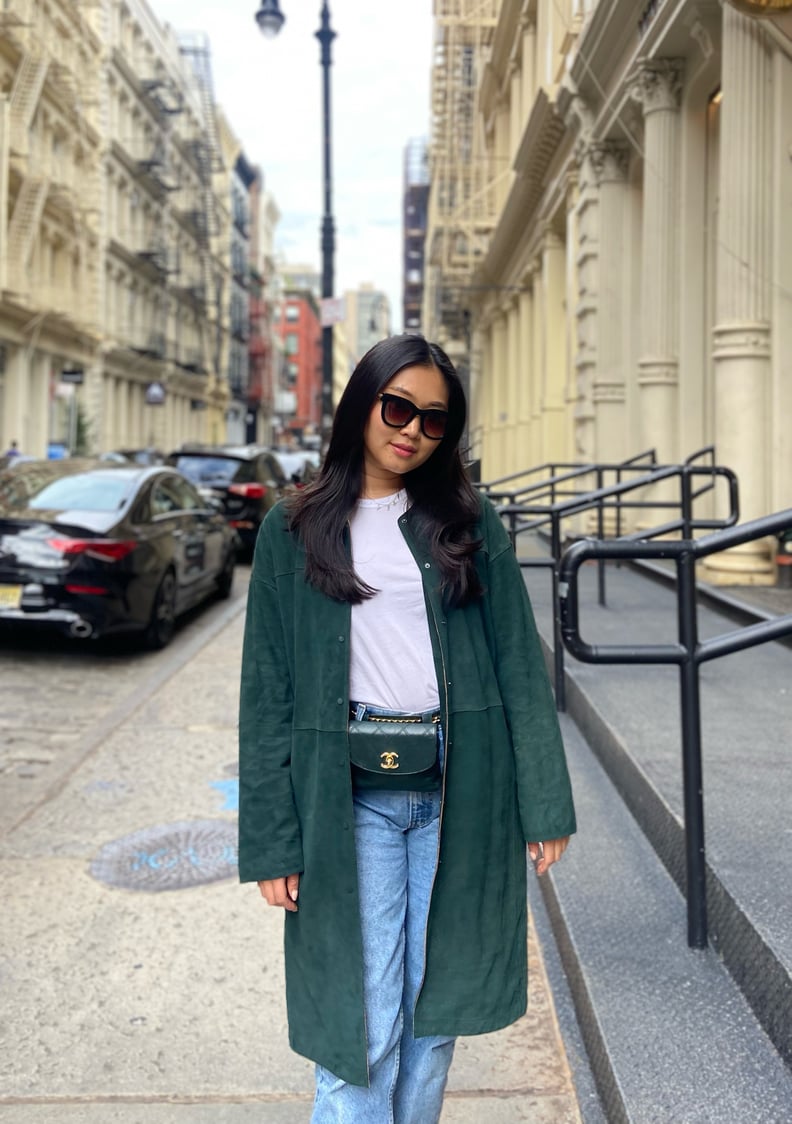 Is Vivrelle Worth the Splurge?
While Vivrelle is certainly worth the splurge, the Classique and Couture memberships in particular "make a world of difference," Andrews shares. If you're simply looking to try out any luxury handbags, $99/month for the Classique tier is a solid price tag. "But if you're someone who really loves Chanel and you know you'll be renting a lot of it, it's worth it to spring for Couture, as the best Chanel styles are in that collection," she says.
Additional Details
If you end up wanting to keep your borrowed piece, you can purchase it with a special "member's only" price. In fact, I was so obsessed with my piece that I inquired about the price and heavily considered taking the plunge.
You can freeze your membership for $10/month once you've been a member for at least three months and returned any outstanding items. "That was a service a lot of rental programs didn't offer when we had to quarantine in 2020, and it really comes in handy," Andrews notes.
All of Vivrelle's bags and accessories are covered by standard insurance, which includes normal wear and tear. Premium insurance is also available for an extra charge that includes accidental damage.
Rating
★★★★