Walmart Scoop Utility Romper I Editor Review
This $35 Romper From Walmart Only Looks Expensive
As POPSUGAR editors, we independently select and write about stuff we love and think you'll like too. If you buy a product we have recommended, we may receive affiliate commission, which in turn supports our work.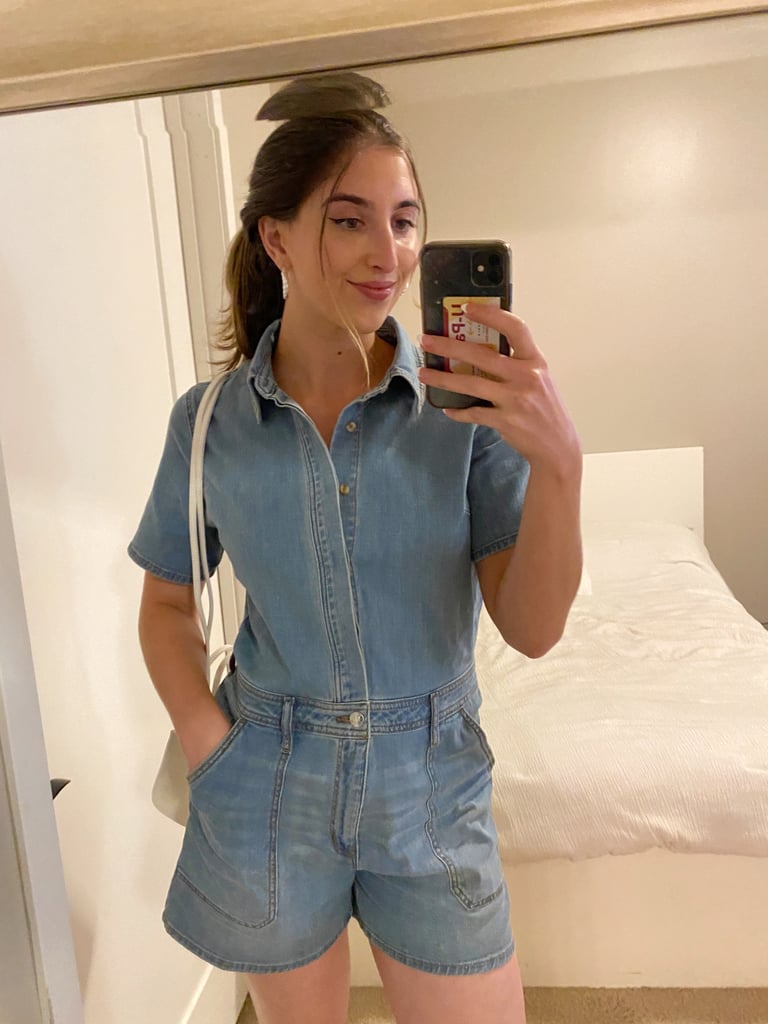 I love a good onesie more than I love most things. My obsession with them has no exemptions; I wear them out and about as frequently as I do to exercise (see: this athleisure jumpsuit), and even own silhouettes that I sleep in. In all honesty, it's hard for me to resist owning more, which is why when I scrolled across the Scoop Utility Romper ($35) on Walmart's website, I knew I had to give it a try.
I chose this piece in size medium and the Hanover style, which is the lighter-wash version of the two options. It feature a subtly cinched waist, two front slant pockets, and two back patch pockets that give it a slight utility feel. I loved everything about it and hoped it would fit as perfectly as I envisioned.
For the record, this wasn't my first time trying something from Scoop. In fact, it's become one of my favorite affordable brands, especially for covetable trendy pieces. For example: I own the brand's faux-leather jumpsuit, which was a winter staple of mine. Because of how well that purchase turned out, I had no qualms about adding this denim romper to my cart.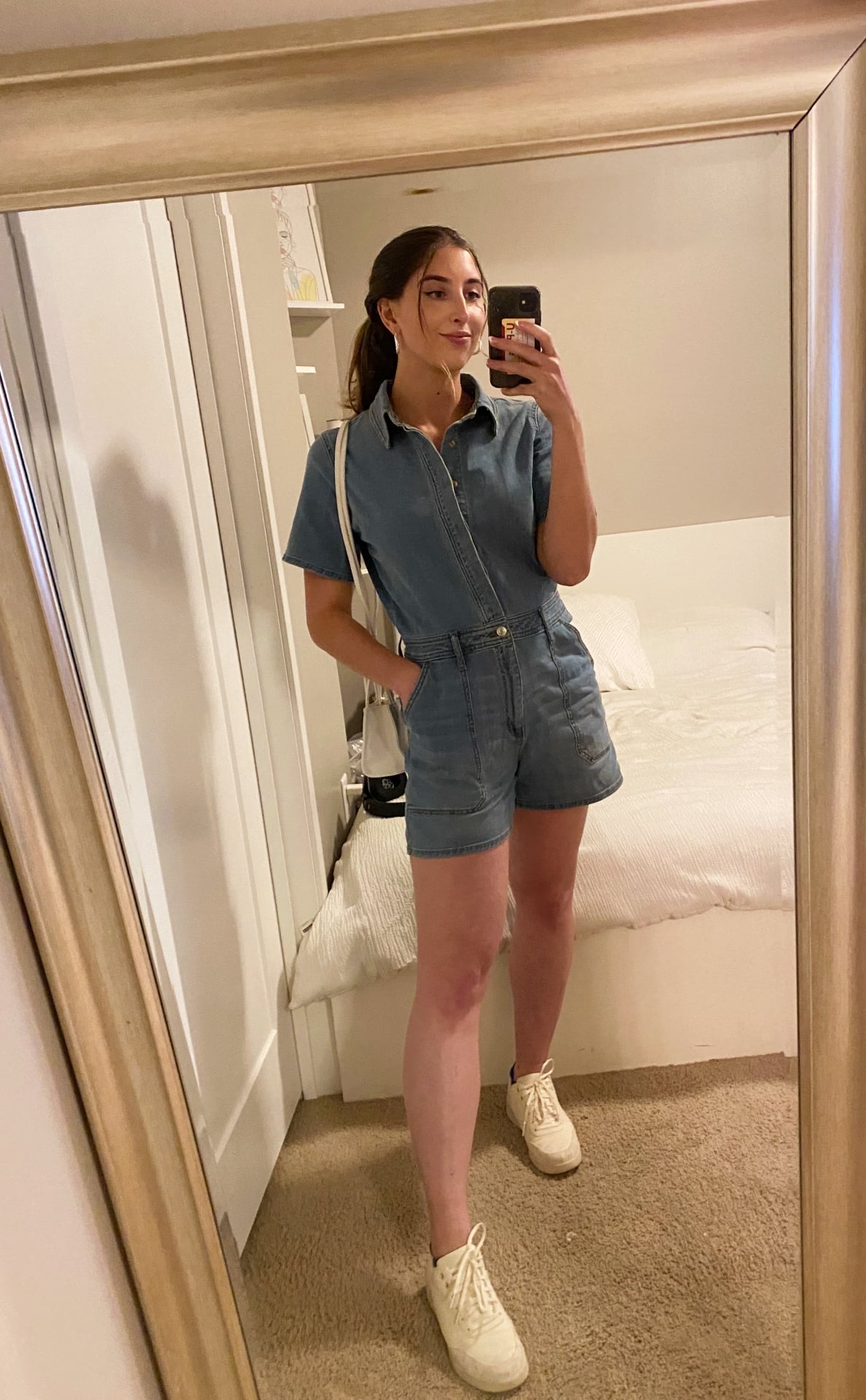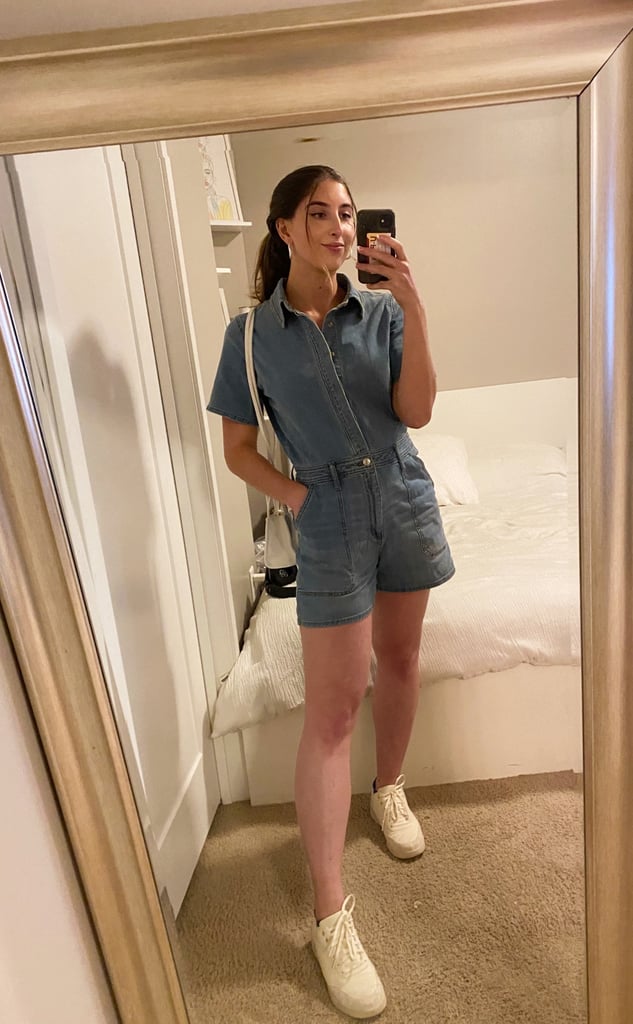 When it arrived, I ripped it out of the package and slipped it right on. Admittedly, I didn't study the product details ahead of time, but I was really happy to find that the material is super soft and lightweight (99 percent cotton and 1 percent spandex), as opposed to what can sometimes be more thick and rigid denim. Because of that, it's really comfortable and even lends itself to a great WFH outfit.
A onesie makes getting ready so easy, and it's impossible not to look put together when you're wearing one. For example: to style this look, I just threw on a pair of sneakers and accessorized with earrings and a handbag before modeling the look for my fiancé. He was shocked to hear it was from Walmart; compliments ensued.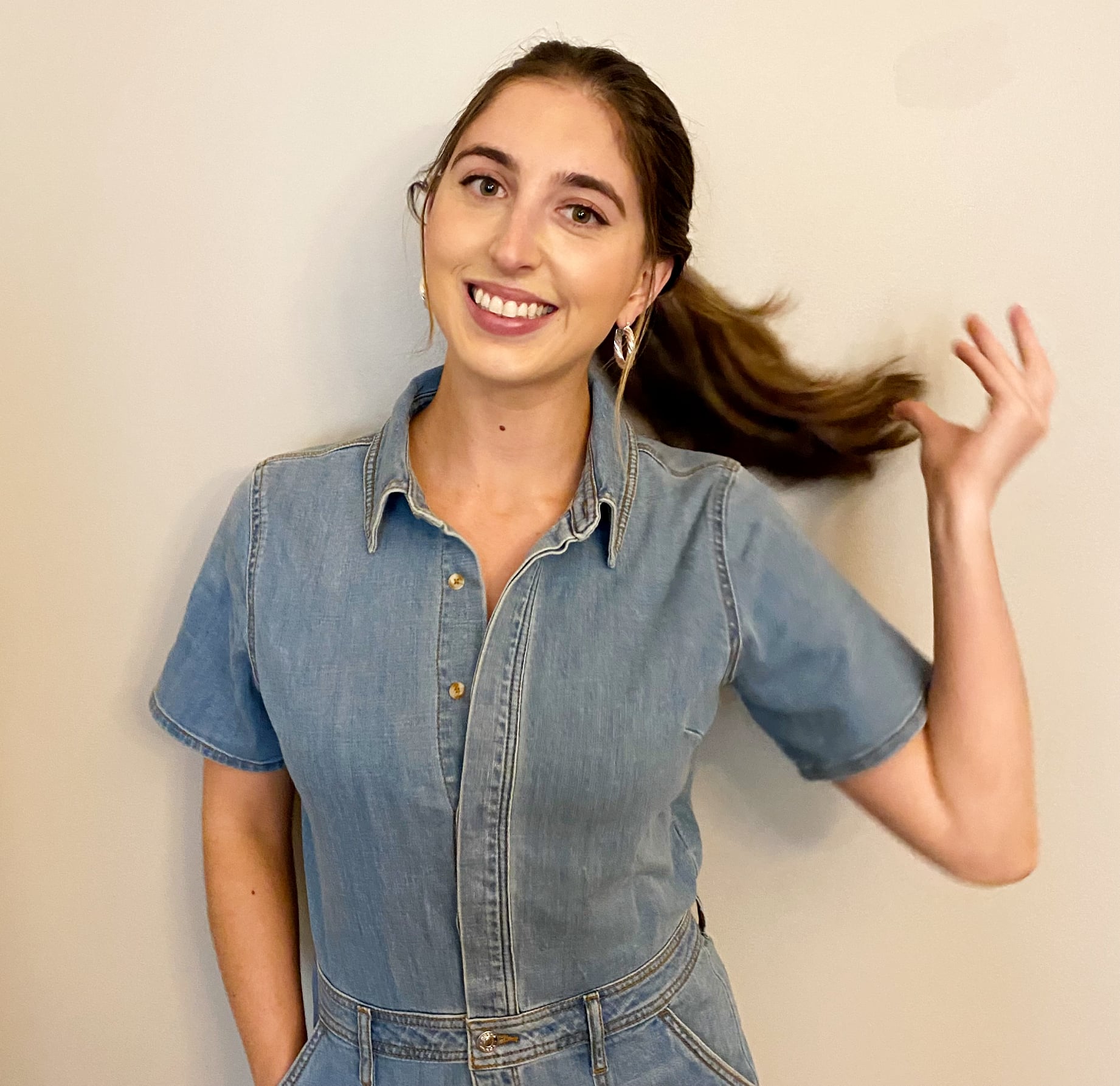 The final verdict? You definitely need this romper in your life if you, too, are onesie-obsessed. There's nothing I don't love about it, besides the fact that I don't already own it in the darker wash. That may have to change.
Image Source: POPSUAGAR Photography / Marisa Petrarca