Old Navy PowerSoft Flared Jumpsuit | Editor Review
This Sporty Jumpsuit Is My New Work-From-Home Must Have
As POPSUGAR editors, we independently select and write about stuff we love and think you'll like too. If you buy a product we have recommended, we may receive affiliate commission, which in turn supports our work.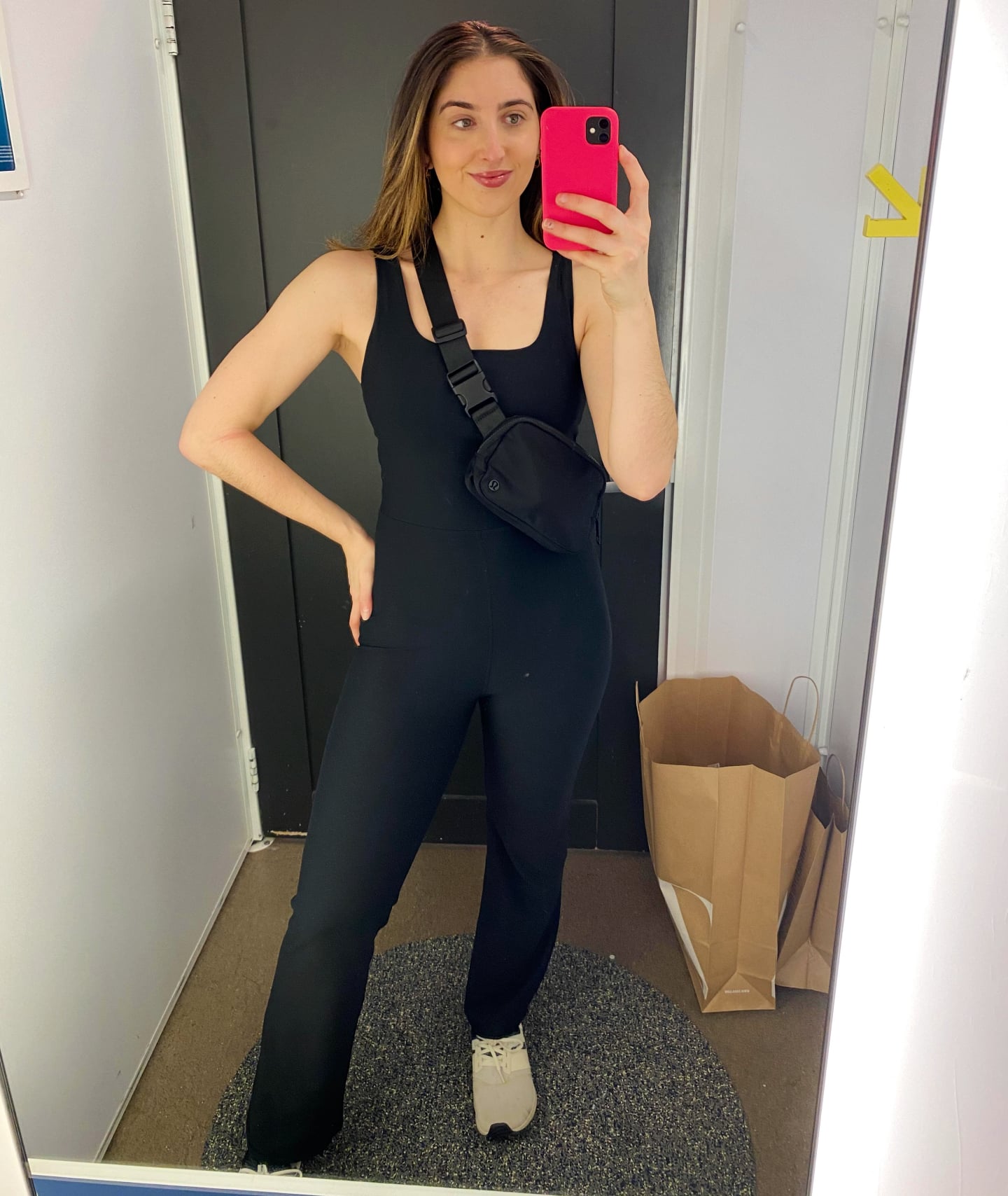 This isn't my first time writing about how much I love a good jumpsuit. One style I hadn't tried until recently, however, is the athletic onesie. Chances are you've come across similar silhouettes on TikTok, including that one particular style. The TikTok jumpsuit, however, is nearly twice as much as my new favorite Old Navy find: the Sleeveless PowerSoft Flared Jumpsuit ($50). It's new to the brand's athletic-wear selection, and it's hella cute. That, combined with the fact that it's already raking in tons of five-star reviews, convinced me to add it to my virtual shopping cart.
Spoiler alert: it was worth it. This flared jumpsuit is a genius wardrobe staple that's as versatile as it gets. Not only is it perfect for low-impact workouts like walking and yoga, but it's also great for everyday wear: running errands, working from home, lounging around on the weekend — you name it. There are so many ways to wear it — you can flaunt it on its own with casual sneakers, pair it with a white button-down, or throw an oversized T-shirt on top. As you can see in the above photo, I couldn't resist snapping a pic of it while on a recent trip to the mall (and yes — I am, in fact, at Old Navy).
Curious about sizing? For some context, I'm 5"10 and around 160 pounds, and I ordered size medium in the "tall" option. I don't usually opt for "tall" sizing, but I decided to give it a try in hopes that the extra length would make the jumpsuit full length, as opposed to cropped above the ankle. It worked! While it is a tiny bit large in the bodice, I'd recommend giving this a try if you're also a tall gal who doesn't love cropped pants.
As mentioned earlier, I'm not alone in my love for this jumpsuit: the reviews section is bursting with positive comments. "This is my favorite workout/casual day piece," one reviewer wrote, adding that they like to "throw my Jean jacket or hoodie over it along with my sneaks" to go to the local coffee shop. "Once you put this on, you won't want to take it off," another reviewer commented. I second that.
Image Source: POPSUGAR Photography / Marisa Petrarca