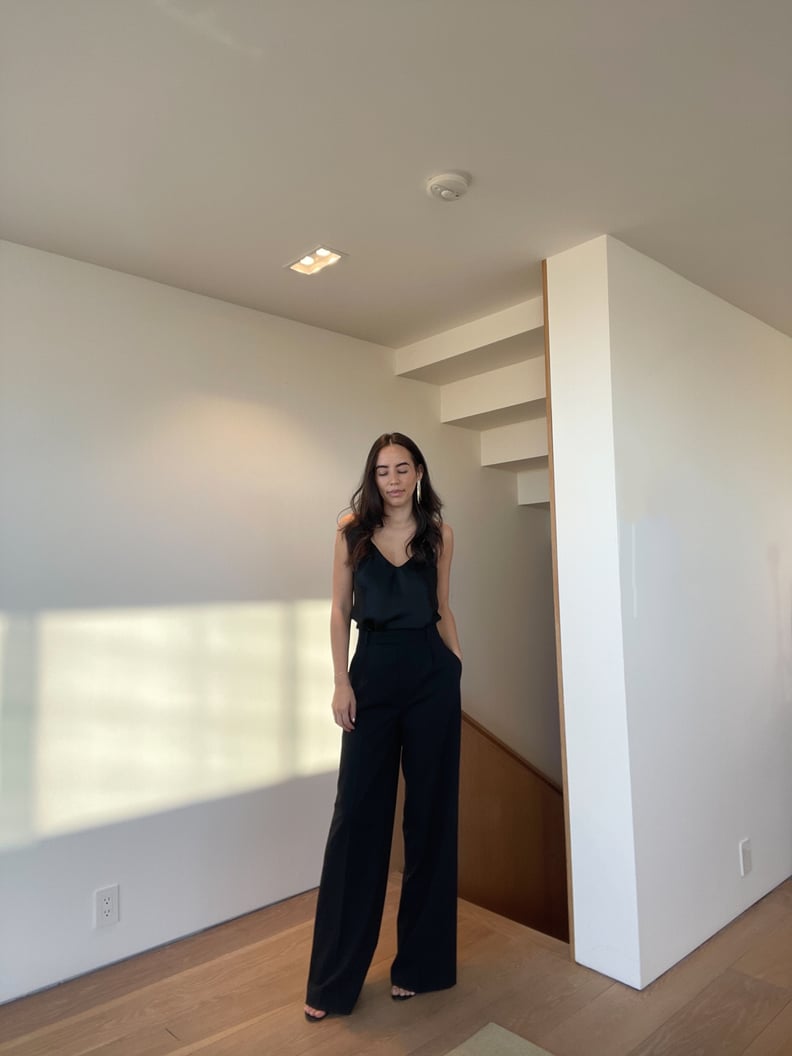 POPSUGAR Photography | Renee Rodriguez
POPSUGAR Photography | Renee Rodriguez
As POPSUGAR editors, we independently select and write about stuff we love and think you'll like too. If you buy a product we have recommended, we may receive affiliate commission, which in turn supports our work.
Out of all the fashion trends 2021 has brought us, my absolute favorite has to be trousers. I'll admit: in the beginning, I wasn't too interested, but when I saw some of my favorite influencers wearing trousers and absolutely rocking the look, I decided to take the plunge and purchase my first pair. Personally, I've always been more of a denim girl, and wearing trousers definitely took some getting used to. But once I did, I never looked back.
I now reach for my trousers ten times more often than I reach for my favorite jeans, mostly because trousers are so much more comfortable and forgiving. Plus, they can easily be styled up or down with a heel or a sneaker, and they can honestly pull together any look. I purchased my first pair of trousers almost a year ago, but I've since added quite a few pairs to my collection. However, no matter how many pairs I purchase, there are three pairs from Zara that I continually reach for again and again. If you've been thinking about testing the trouser waters, keep scrolling to shop my top picks.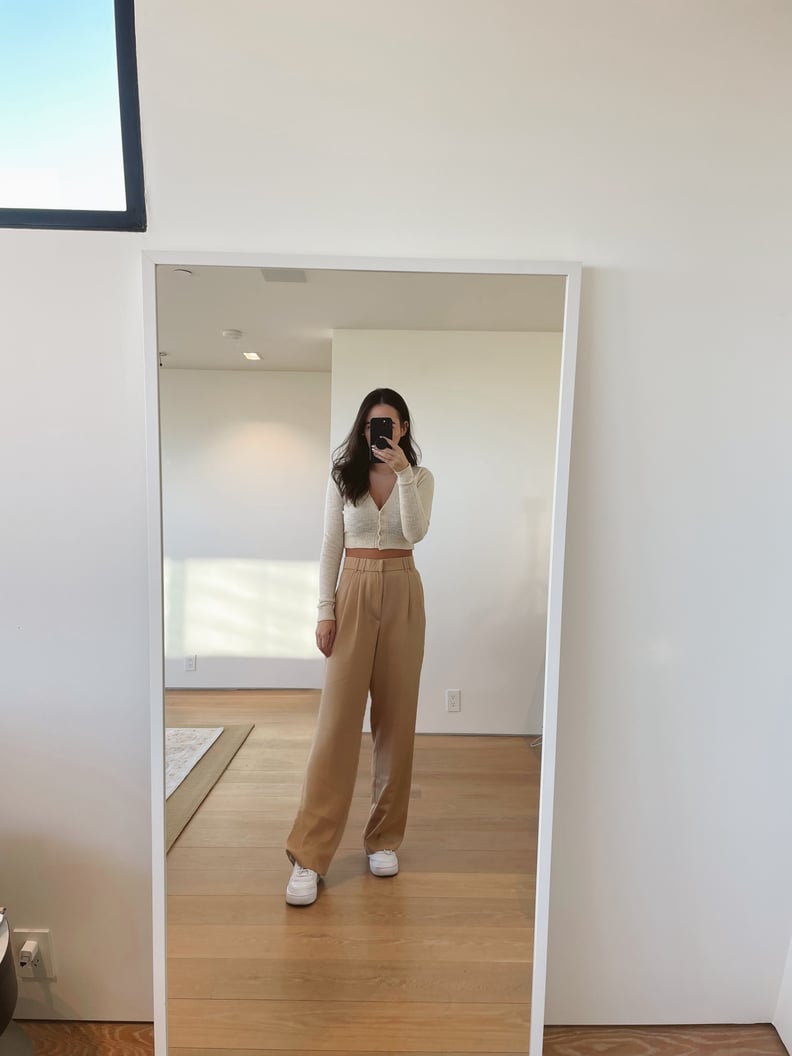 Taupe Brown Full Length Pants
These Zara Full Length Pants ($46) are the first trousers I ever purchased, and they've been one of my favorites ever since. The material is super soft and breathable, and they're extremely lightweight. I've had these pants for almost a year, and they still look brand new even after throwing them in the washing machine numerous times. They're super easy to take care of, and I even run them through the dryer as well. They come in a ton of classic and fun colors but my absolute favorite color is the taupe brown.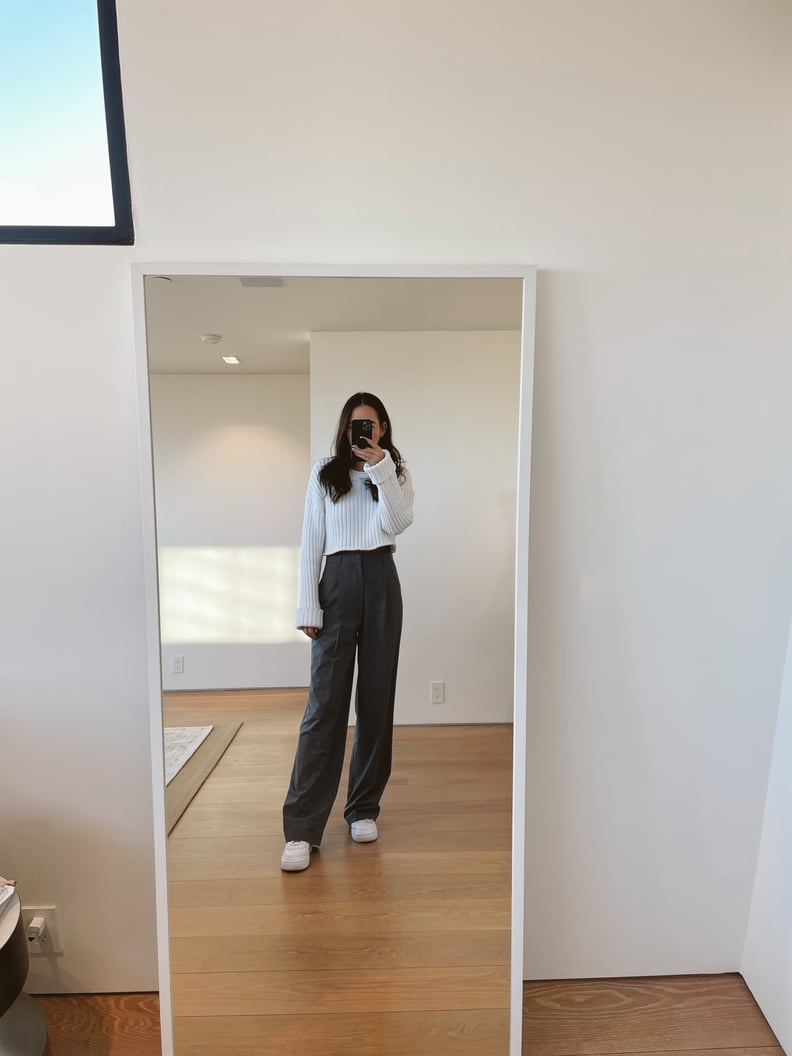 Gray Full Length Pants
This pair of Zara Full Length Pants ($46) is probably the most versatile piece of clothing in my entire closet. I've never owned gray pants before owning this pair, and I truly didn't realize how gray goes with absolutely everything. This is the pair of pants I reach for the most often, whether it's for running errands or going out to dinner with my girlfriends. In order to keep these pants in the best shape possible, I wash them on delicate and hang them to dry.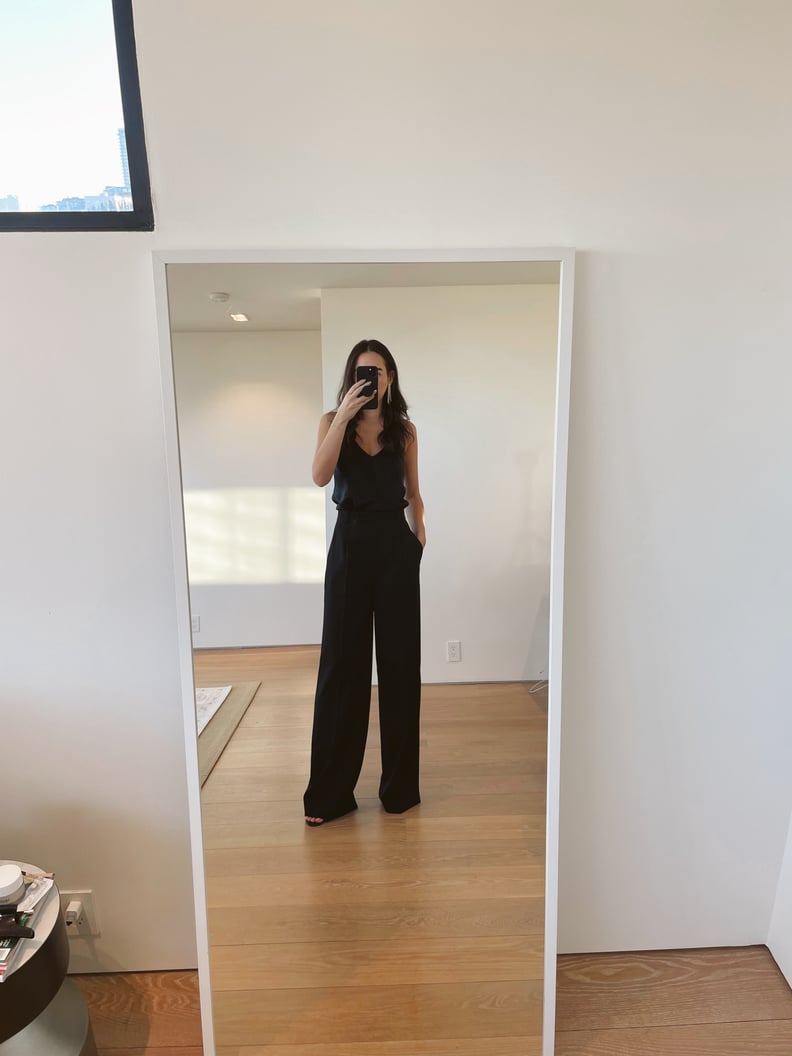 Black Wide Leg Menswear Pants
This pair of Zara Wide Leg Menswear Pants ($50) is my most recent purchase and probably my favorite pair of pants ever. I found a pair of trousers I was obsessed with, but they cost a whopping $1200. When I saw these at Zara I immediately fell in love. They look just as good as the $1200 pair that was on my wishlist, except they were a fraction of the price. These pants can easily be dressed up or down, and I've worn them casually with sneakers as well as out to dinner with heels. They are an absolute must-have!