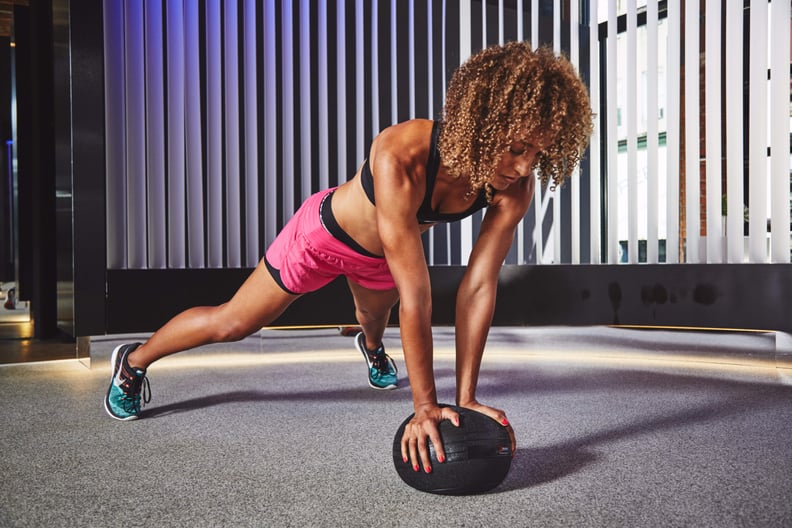 POPSUGAR Photography | Benjamin Stone
POPSUGAR Photography | Benjamin Stone
Hark! The holi-daze are upon us. Maybe you slid through Halloween and Thanskgiving despite the temptations of the Fall candy fest and the turkey day binge. But now you are staring down a gauntlet of weeks of holiday parties, meals, treats, AND interruptions to your wellness routine. Suddenly, your neighbor remembered how to bake and wants to share, your officemates are filled with cheer while filling treat bowls on every desk, and the invites for festive gatherings are crowding into your gym time.
Now is not the time to surrender to endless carbs and sugar while letting dust collect on your workout gear. Nor is it time to put on your Grinch hat and go into hiding for fear of being led off track by the Who's Roast Beast. Because it is the busiest (and most wonderful) time of the year, maximize your limited fitness time with these seven time-friendly workouts and make room for some cheerful merrymaking. You'll have earned it!
01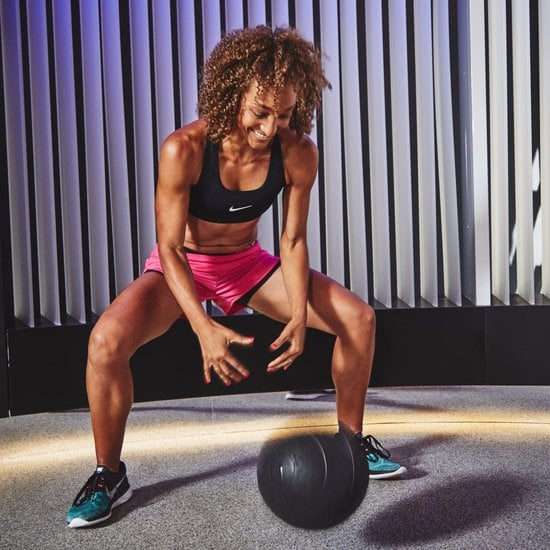 Day 1: The Chiseled Arms Workout
Finding yourself hefting mounds of shopping bags, boxes of decorations, and that spare inflatable bed for the overnight relative you weren't expecting? Why not do it with some seasonally sculpted arms? All you need for success are some medium-weight dumbbells and a nonbouncing medicine ball.
02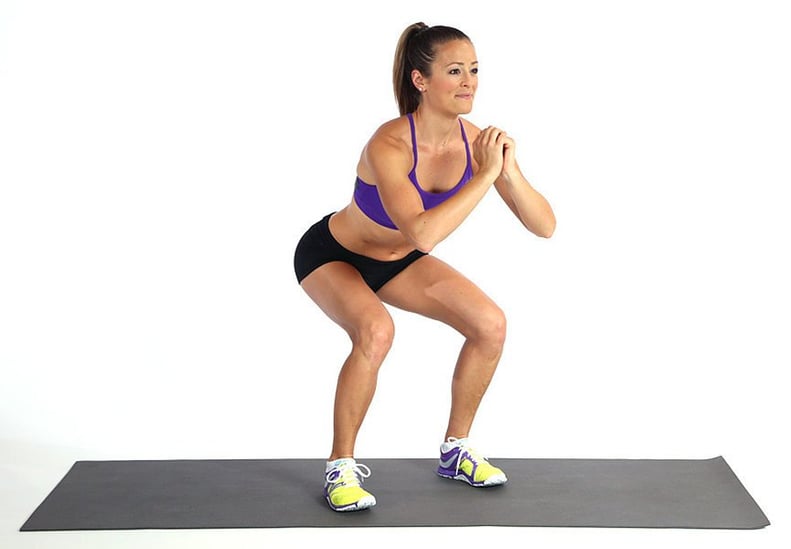 Day 2: The Holiday Booty Wake-Up
If you spend most of your day sitting at a desk and then resting on the couch binge-watching holiday movies on Netflix, you need to wake your glutes up and put them to work. Winter is coming, and you need to tone up your biggest muscle group in order to wade through snow banks and those endless holiday buffet lines.
03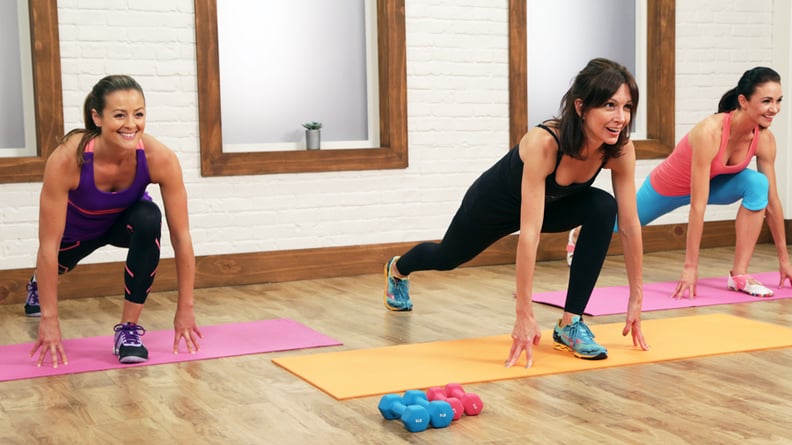 Day 3: Midweek Seasonal Stretch and Strengthen
Whether you are new to Pilates or a veteran, the stretching that your holiday shopping is doing to your bank account is nothing compared to the stretching you'll be doing on your mat with this workout. No studio fee required, so just think, you'll be saving money to use for the good little boys and girls on your list! Or yourself. Santa's favorite elf deserves a treat, right?
04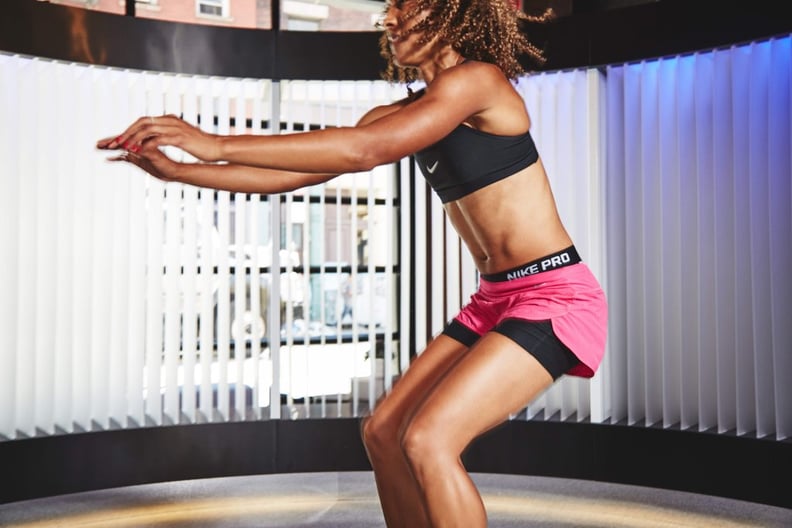 Day 4: HIIT the End of the Festive Week Strong!
You are on the downhill slope of this week of workouts, so rather than glide through like skates on ice, increase your commitment by adding in a cardio blasting HIIT workout. Do this workout during the day, and you will keep burning fat through the office holiday party that night, no extra sweat required. Unless you spill your drink on your boss, then you're on your own.
05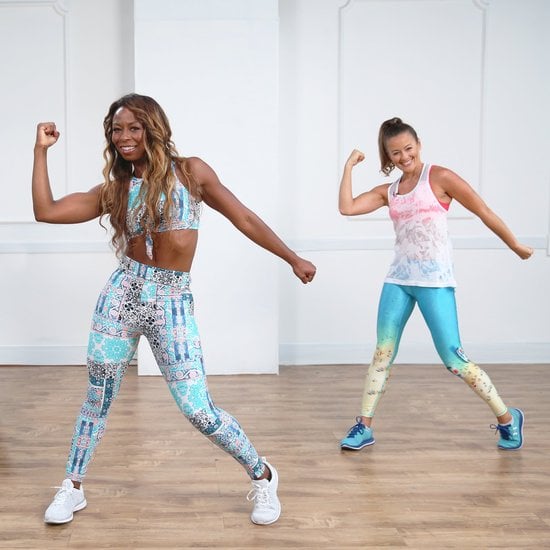 Day 5: Dance Your Way Through the Holidays
06
Day 6: Prepare For Core-tastic Celebrations
Let Santa have the bowl full of jelly belly — you can carve up some serious abs in just five minutes with this bodyweight sequence. Tightening your core this fast leaves plenty of time (and room) for you to slip sideways through the crowds at the mall while searching for those last-minute gifts.
07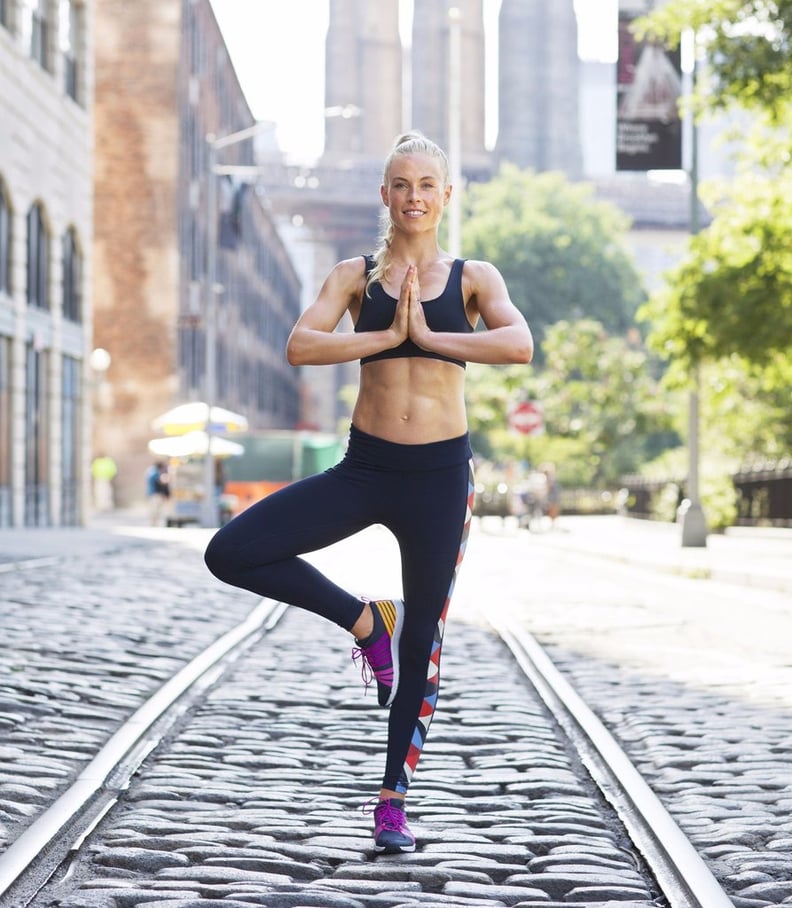 Day 7: Namaste in Bed (If You Want to)
The endless revelry of the season can add up: the food, the relationships, the never-ending to-do lists. Take at least one day a week for something that will promote overall happiness and help you reset for the next week. Gentle stretching, yoga, meditation, or simply taking a walk to see the beauty around you during the rush of the holidays can only improve your overall wellness. Not every workout needs to be to exhaustion; be kind to yourself, and make sure you set time for recovery, in all seasons.