Can I Get a Flu Shot If I Have a Cold?
What You Should Do If You Get Sick Just Before You Had Planned to Get a Flu Shot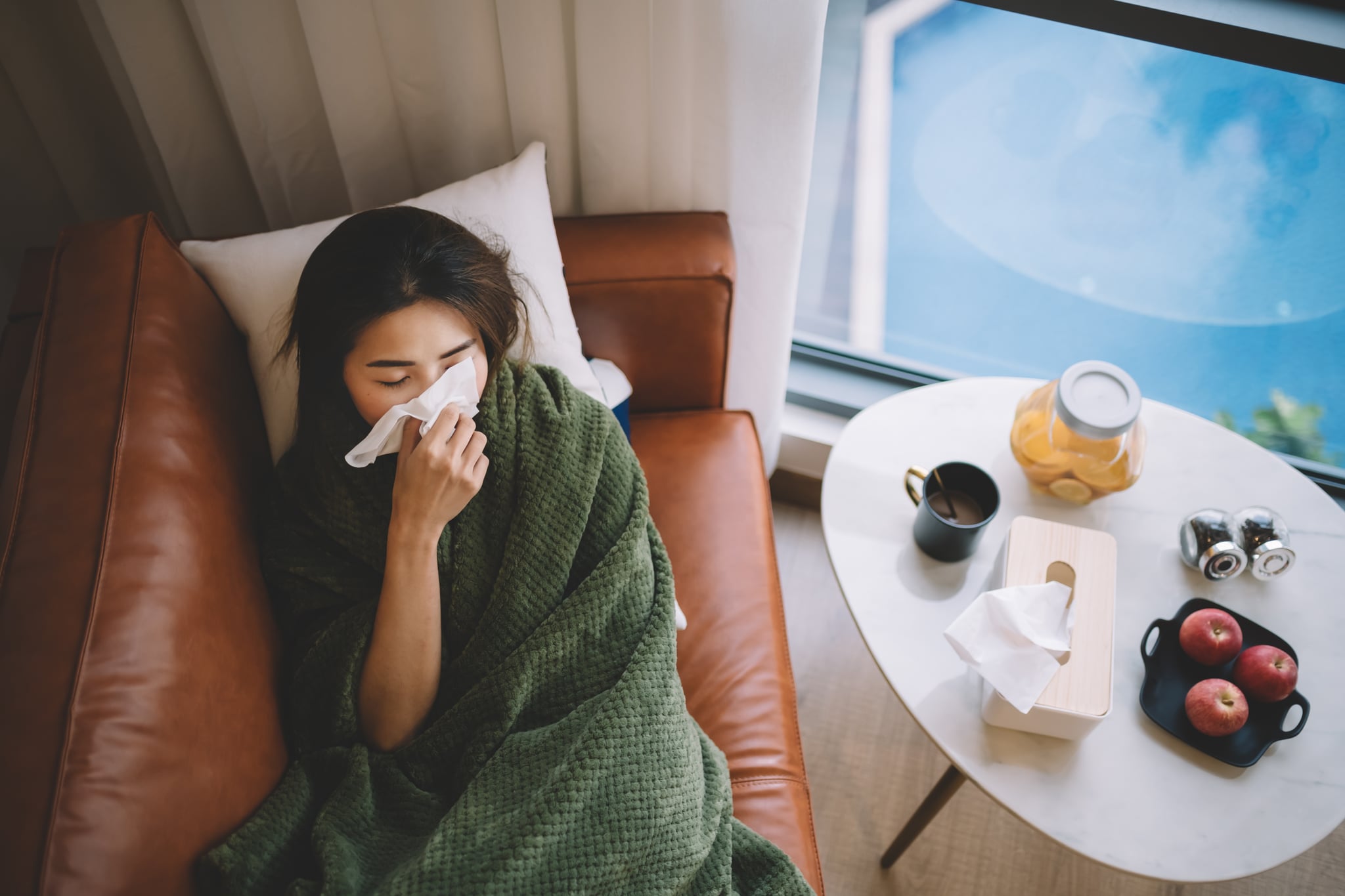 The holiday season can come with a lot of extra stress. You're scrambling to complete work projects before the year ends, perhaps coordinating travel plans to see family, and, oh yeah, trying to avoid getting sick, which is easier said than done during cold and flu season.
It's almost inevitable that you'll get hit with a cold at some point this Winter. And while it's likely to knock you down for a few days, a cold is different from the flu, which doctors universally agree can be life-threatening. So what happens if you get runny and stuffy just before you had planned to get your flu shot? In most cases, you get it anyway.
"If you are just experiencing cold symptoms such as sneezing, runny nose, and congestion, it's generally fine to go ahead and get your flu shot without having to worry about it being less effective," Phil Johnson, MD, professor of general internal medicine at McGovern Medical School at the University of Texas Health Science Center at Houston, told POPSUGAR. "You shouldn't let a cold prevent you from getting your flu shot altogether. However, if you have a fever of over 99 degrees, it is generally advised to wait until you have recovered and your temperature has returned to normal."
Fortunately, it's never too late to get a flu shot — while cases of flu often peak between December and February, flu season can last until May, meaning even a shot in January could keep you from getting sick. "The flu is a serious, contagious, and not rare disease that often causes hospitalization and sometimes death, particularly in those most vulnerable such as children, pregnant women, and those with weaker immune systems," said Carolyn Kaloostian, MD, MPH, a clinical assistant professor of family medicine at the University of Southern California Keck School of Medicine.
"The annual flu vaccine has been shown to be the best way to protect your loved ones and yourselves," she continued. You heard her — make it happen when you're feeling up to it.