Charlotte's Web CBD Capsules
CW Hemp CBD Capsules Will Be Your Favorite Supplement of 2018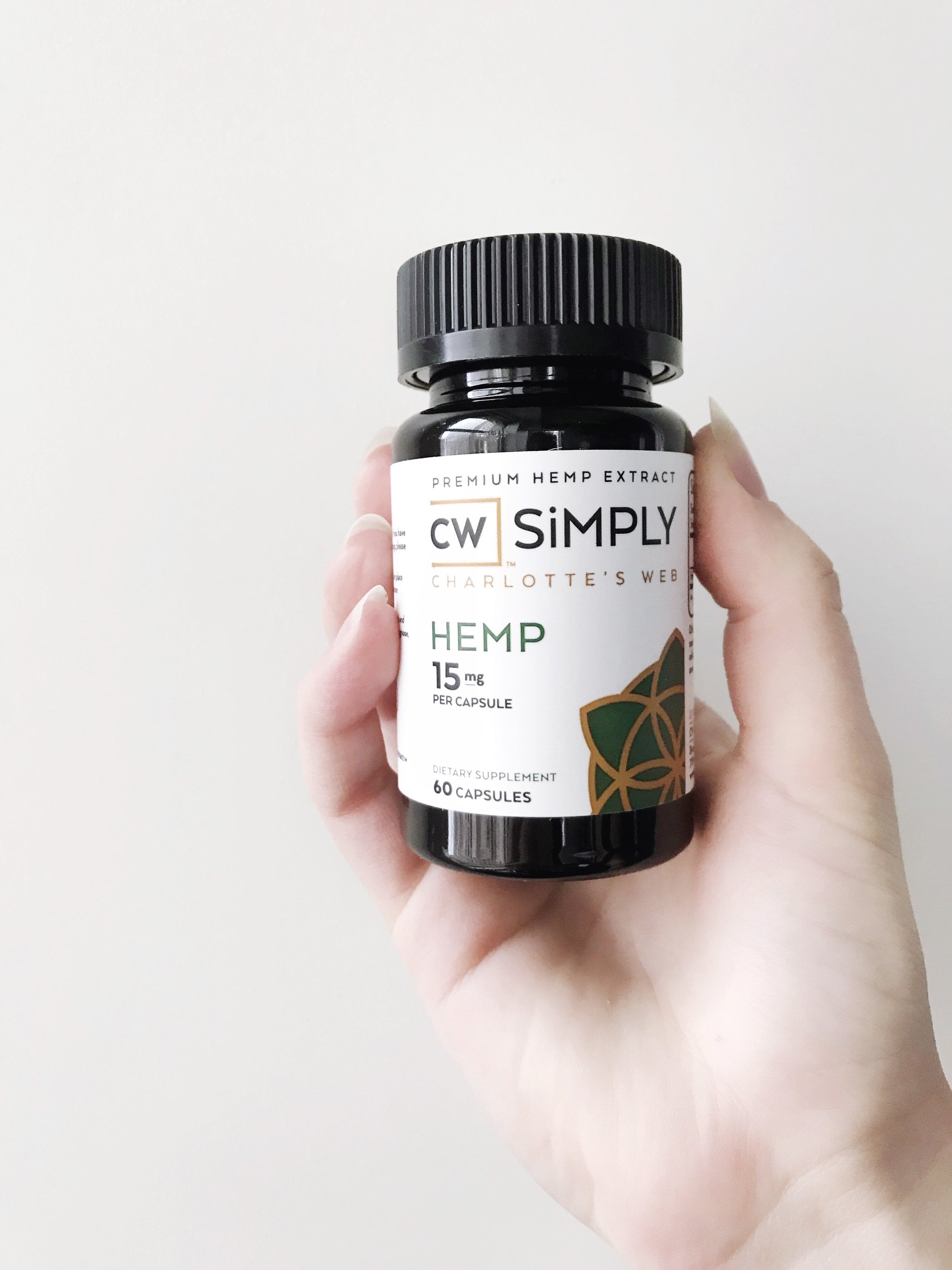 Many of you who have been following along know we've been testing tons of CBD products lately — you could say we're obsessed. This all-natural, plant-extract supplement can potentially provide a natural anxiety relief and an anti-inflammatory pain relief for anything from headaches to sore muscles to even more serious chronic pain. There might not be a hefty amount of scientific research (yet, anyway) proving that CBD can treat these ailments, but there have been many documented experiences that boast the positive effects of this holistic supplement.
We dipped our toe in the miraculous CBD waters (oils?) with Charlotte's Web (CW) Hemp CBD Oil about six months ago and have since been opened up to a world of healing possibilities with a wide array of CBD products. CW is widely regarded in the CBD universe as a premium, reputable brand, and since this burgeoning industry isn't regulated yet, that bit of vouching is significant (even other CBD brands are fans of CW's products).
I've personally been a huge fan of CW's Everyday Oils. The hemp-derived extract is blended with either olive or coconut oil (the latter boasting a mint chocolate flavoring) and can be eaten on its own or mixed into your food or drinks. The product is exquisite and powerfully effective, but some people may have a bit of an issue with the taste. I'd never describe the flavor as bad (in fact, I find it to be quite palatable), but it is a bit ashy and earthy. Not into tasting your supplements? Enter: CW Everyday Capsules.
In the same way you'd take a crushed turmeric capsule or a probiotic, you can now take your trusty CBD in pill form. It's easier than ever to consume your all-natural anxiety treatment, relieve a headache, and maybe even treat pain and aches (and in some cases, help to treat epilepsy or more severe mood disorders). The capsules come in 15-milligram and 30-milligram varieties ($35-$120, depending on strength and quantity) and can be purchased online and delivered to your doorstep, with no age restrictions.
What I like most about these capsules is that you can be specific with your dose. When using the CW Everyday Oil droppers, it was a bit hit or miss if I was getting the *exact* amount and dose. But with capsules, I know that each little pill has either 15 milligrams or 35 milligrams exactly, so there's no guesswork. It also feels similar to popping an ibuprofen or two when I have a headache, so the familiarity could be a positive factor in your experience as well.
If swallowing a capsule is your preferred method of supplement consumption, I'd very highly recommend these. The results are just like what you'll experience with CBD oil but without the taste and the measuring out. In this writer's humble opinion, they'd also make an excellent gift for a friend — antianxiety stocking stuffer, anyone?
However, keep in mind that CBD should never be used in place of treatment or therapy prescribed to you by a medical professional. We have a sneaky feeling, though, that you might find some relief from it when responsibly used as a natural supplement.
Image Source: POPSUGAR Photography / Dominique Astorino