Dancer Lauren Yakima Interview About Female Empowerment
Why Lauren Yakima Uses Dance to Show Women They Can Do Anything: "Being Powerful Is Good"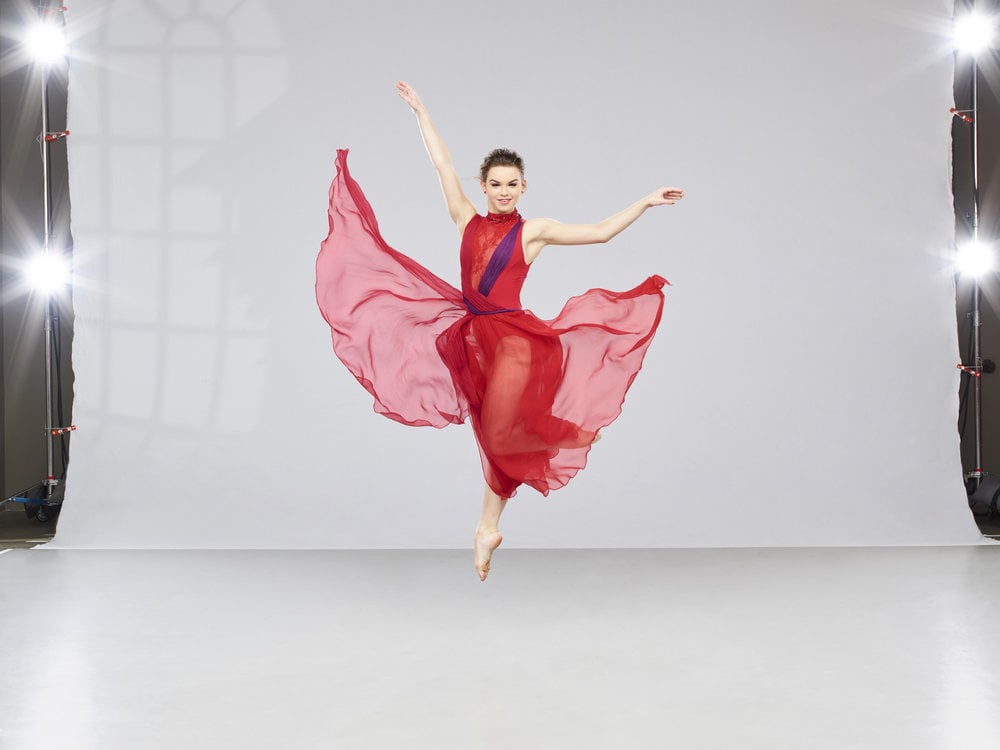 Image Source: NBC
Every dancer has a message to share through their craft, and for 17-year-old Lauren Yakima, that message centers around female empowerment. The Michigan native — who began learning ballet, tap, and jazz at age 2 — was recently featured in World of Dance's third season, capturing viewers with her strong contemporary routines.
One of the inspirations behind Lauren's advocacy of gender equality is a familial relationship. She attributes much of her success to the sacrifices her mother has made to help her dance career. This inspired one of Lauren's most emotional performances on World of Dance, as she beautifully leaped and twirled to Sia's "Helium."
"My mom researches what extra cities I can go to on the weekends for conventions and super rare, intensive classes," Lauren told POPSUGAR over the phone on April 24. "She's pushed me so much to be the dancer I am today. If I didn't have my mom, I don't know what I'd be doing. She's the best person in my life, and I couldn't be more thankful for her."
Lauren is also heavily influenced by her sisters Amy, 25, and Emma, 22. In fact, Amy was the winner of So You Think You Can Dance season 10 and was able to offer her little sis some solid advice on dancing for a competition show. "She helped off camera, but also performance-wise. She'd tell me, 'Don't imagine the cameras. Don't imagine anyone else there. All you're doing is trying to impress the three judges,'" Lauren said. Both of her older siblings have helped her learn as she gets older. "If I didn't have my sisters, I swear to God, I don't how I'd do anything," she gushed. "They're my best friends, and I say that with all honesty."
With such an unassailable support system from her mother and sisters, it's no wonder Lauren continuously delivered such athletic routines on World of Dance. "I like to show that women can be powerful, too," she said. "I'm a really powerful and strong dancer, and I enjoy that. People sometimes tell me that I need to soften up. Female dancers and male dancers get looked at very differently. There are some moves that make people say, 'That's only a men's step,' 'Girls aren't strong enough for that — they're not capable.'"
But Lauren is fully aware of what she's capable of and wants other women to feel the same way, regardless of doubters and naysayers. "It fires me up because I can do whatever I want. I can do the things that you say I can't," she said. "That's the message I'm trying to get across. Women can do anything men can do — sometimes even better." (Can we just give her a quick round of applause?)
Still, the young performer is all about incorporating traditionally feminine elements into her dances. She knows how to move with fluidity and grace, but blends it well with sharp motions that are lined with confidence and assertion. "Don't get me wrong, I love having that sort of prettiness in a dance, but being powerful is good," she said. "You leave the stage feeling strong and proud. That's something a lot of people don't get to feel because they don't experience the powerful side of themselves. So I want to show them what they're missing." Well, considering the awe-inspiring performances she's given viewers, we'd say she's done just that.