Funny Period Stories
"I Left Without Pants On" and Other Hilarious "Period Brain" Stories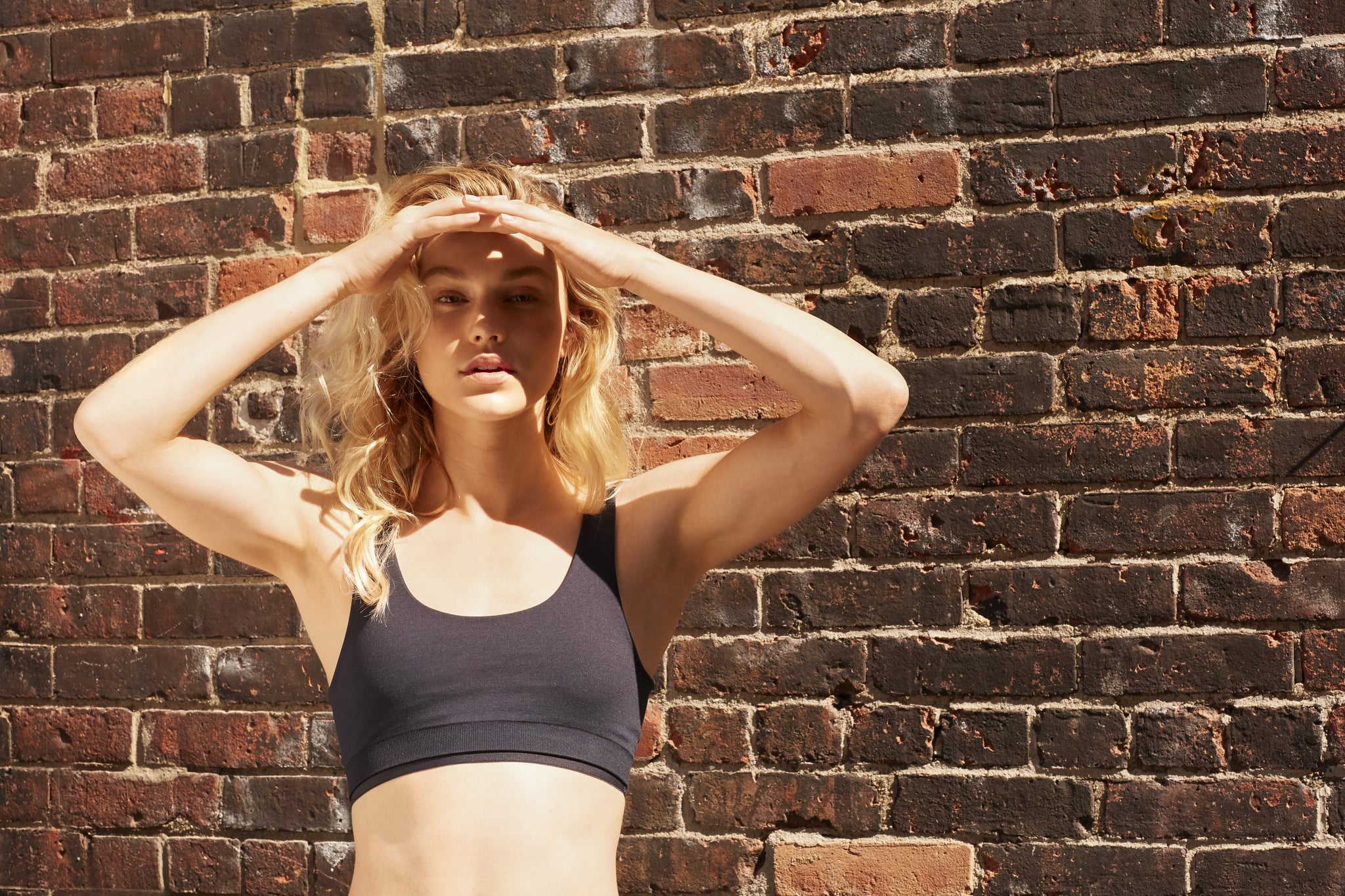 Feeling forgetful while you're on your period is a real, physiological thing. The combo of mental fog, hormonal fluctuations, and impacted sleep leaves you feeling not quite like yourself right around that time of month. But you shouldn't feel embarrassed or frustrated! So many women go through this — we're truly all in this together — and if we can all laugh together, it'll make things that much easier. Here are some of our editors' most ridiculous examples of "period brain."
No Pants, No Problem
"I literally left my yoga studio one day with no pants on. I had my underwear, bra, shirt, and shoes on, but I left my pants in the corner of the changing room along with my yoga mat and towel. I didn't realize until I was in my car, already halfway home." — Gina Florio, editor, Fitness
What Tampon?
"When I'm off my period, the idea of 'forgetting' to put in a new tampon or 'forgetting' that I already put one in as I attempt to shove another up there would be impossible, but when I'm actually on my period, I can't keep my sh*t together for anything. I'll pull a tampon string only for a second string to pop out like one of those ridiculous magic tricks with the never-ending rainbow cloth coming out of the clown's mouth." — Alessia Santoro, editor, Moms
Dude, Where's My Car
"Once I went to Barry's Bootcamp for a workout. I had an intense, sweaty workout, got my post-workout shake from the Fuel bar, showered up, changed, and then took an Uber home. I got to my house and wondered, 'Why isn't my car in the driveway?' only to realize that I had to turn around and take yet another Uber to go get my car several miles away . . . because I drove to Barry's." — Dominique Astorino, assistant editor, Fitness
Say What?
"During a workout, my trainer gently encouraged me to stop wasting time and start the exercise. Irritable and moody, I snapped back at him, saying, 'I would start it if you'd actually show me how to do the move.' He started cracking up hysterically, telling me that he had just demonstrated the move to me . . . 10 seconds prior. I had absolutely NO recollection of it happening whatsoever. This isn't an isolated incident either! Forgetting things within a 10-second window is pretty common when I am on my period. Every month there's at least one shower where I question whether I've already washed my hair . . . the answer is usually yes. It's no wonder I burn through shampoo." — Michele Foley, director, Fitness
Let's Get Some Shoes
"I literally left my house without shoes on. Had all my stuff, shut my door, looked down, and realized I was in my socks." — Meghan Tipton, editorial recruiting associate
That's Not Lotion . . .
"One morning I 'moisturized' my legs with Bumble and Bumble hairstyling creme instead of lotion and didn't realize it until I'd coated both legs." — Nancy Einhart, VP and executive editor
Image Source: POPSUGAR Photography / Kathryna Hancock